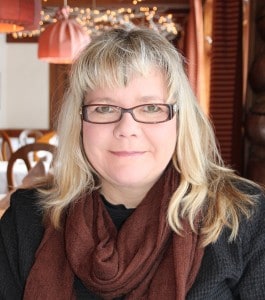 Tara Noland is the author of Noshing With The Nolands
I have done many things in my life but now I am doing what I have loved for years, cooking and sharing my ideas with others. My first career was nursing which I did for 20 years, and although I got a lot of fulfillment from it, I needed a creative outlet. That first led to a gift basket company that I had started from scratch and grew it into a huge business including a retail card and gift store which also provided promotional items and corporate card giving.
My focus started to change when our daughter arrived and after being a sales representative for a number of years I started to think of ways of being home with the family more and that has led me to eventually doing this blog.
Cooking, baking and entertaining have been a lifelong passion for me. I started at a very young age to bake and cook for my family. Even attempting many of Julia Child's recipes as a young teenager and cooking meals for the family or for company.  Now I love entertaining and celebrating the holidays. My husband Ken loves being in the kitchen creating right along with me.  Our daughter has been doing cooking classes with me for a number of years and also enjoys everything that the kitchen has to offer.
I am so pleased to be able to present our blog for your enjoyment at www.noshingwiththenolands.com
Please continue to join us on this culinary journey never knowing what we will come up with next!!
I hope you enjoy all of our posts and share your comments and ideas along with us.
Tara, Ken and Amber Noland