Amber for a week and a half has been sleeping in and when she finally arises comes down stairs and creates a smoothie. Everyone has been fabulous!! I am very lucky as she also makes one for mom. She even started requesting certain fruits. One of my favorites is a mango blueberry smoothie she made the other day. I had to have her make it again so I could take a picture of it, soooooo delicious!! A great way to start your day.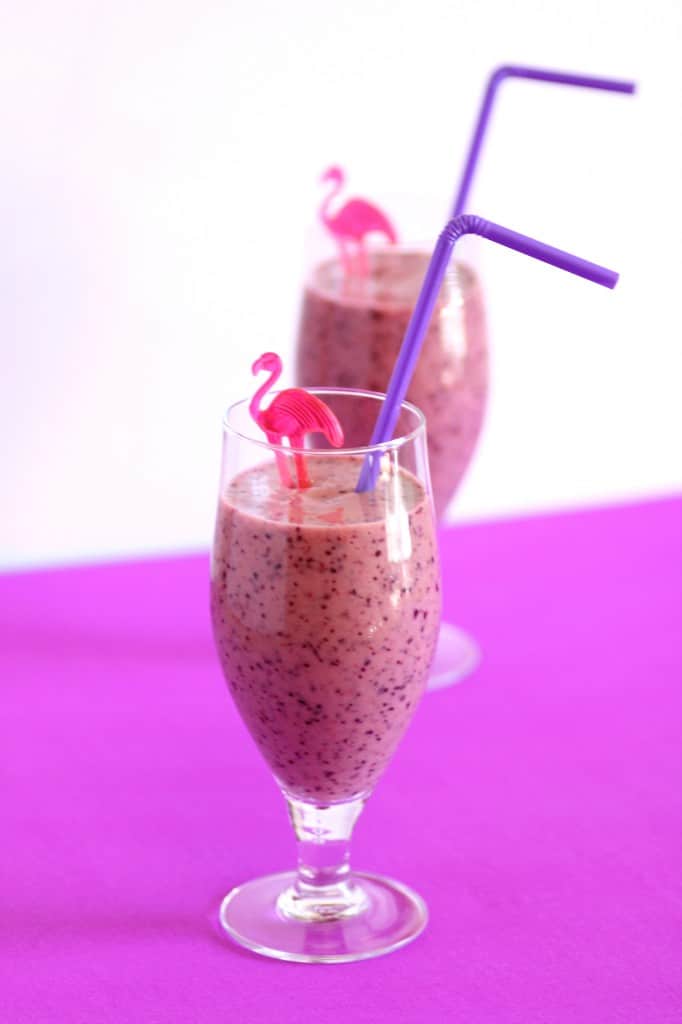 Amber's Smoothie/Blueberry Mango Smoothie
A burst of fresh fruit flavor!!!
Ingredients
1 mango, diced
10 whole strawberries
1 cup blueberries
10 ice cubes
⅓ cup coconut yogurt
Instructions
Place all the ingredients in a blender and blend on the ice crush setting. If the smoothie is too thick for your liking add a little water and blend again.