Yesterday we gave you Mini Cinnamon Pull Aparts. When Ken made up the Brioche dough, there was lots leftover to make a braid so that is what he did. A good first attempt but I don't think he had all the braids the exact same width as it rose uneven. Not that I am criticizing in anyway as I myself have not done a lot of these breads. Having said that though what an amazing loaf of bread!! Buttery and rich and so full of flavor. I sliced off chunks for dinner and toasted some in the morning for breakfast. A real treat. I sure hope he continues on his bread making and makes us lots more of his wonderful baking!!
For the recipe I will have you return to yesterday's post on the Mini Cinnamon Pull Aparts. Do what he did if you like and make the little muffins and a braid or do two braids. You will love this dough and it if so perfect for Spring.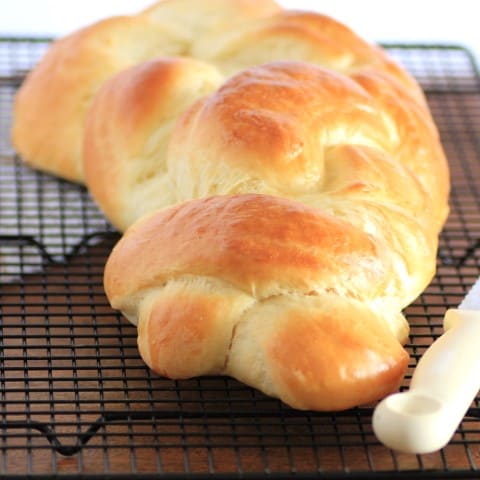 SUBSCRIBE TODAY and never miss a recipe!