I won, I won, I won!! I could not be more thrilled. I did, not that long ago 4 posts leading up to an entertaining tip using Mott's Clamato and they picked me as a winner!! I get to fly to Toronto to meet and be filmed with Caesar Clint plus I get an honorarium of a $1000. I am thrilled beyond belief. The best part is that I love Clamato and can't wait to have one with Clint!!! Thank you so much Mott's Clamato, you are the best!!! Here are the four posts I did in case you missed them.
1. Spicy Pickled Caesar
2. Gazpacho
3. Italian Stuffed Meat Rolls in Mott's Clamato
4. Spicy Fudgy Mott's Chocolate Cake/Entertaining Tip with Mott's Clamato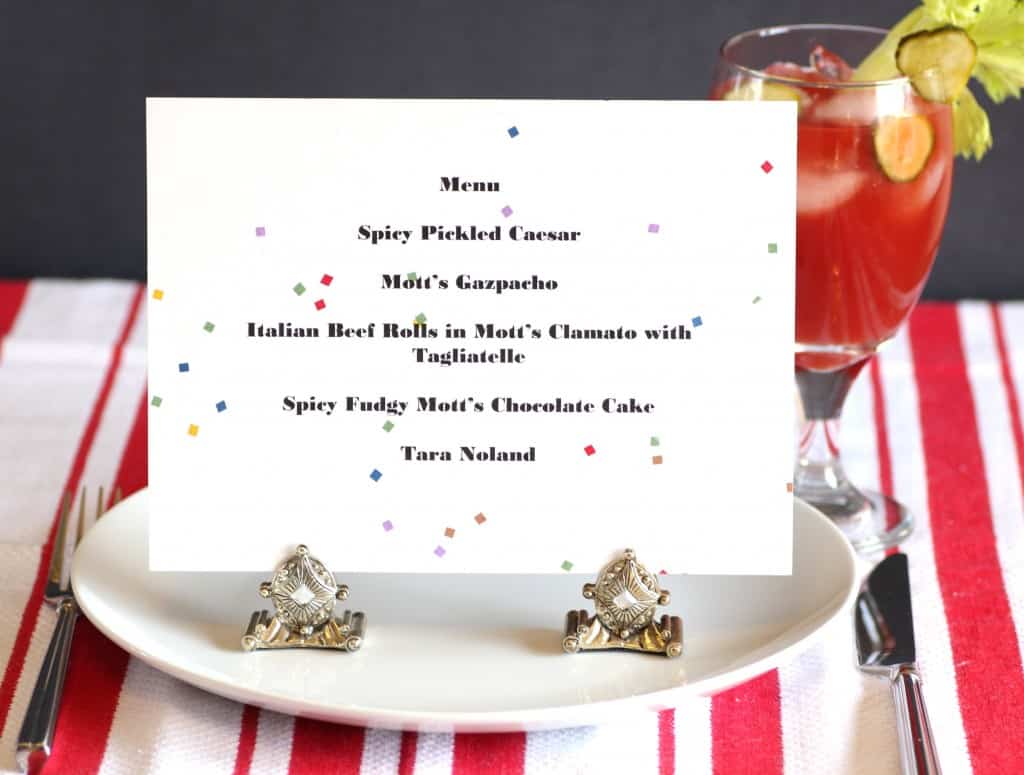 Grab some Mott's Clamato today and try it in your own creation!! Enjoy!!