Today we are posting a bit later as we have a special post and a flash giveaway for you on Facebook, how exciting!!!
I have a delicious smoothie for you that is loaded with great ingredients to start your day off right!! I like my smoothies but sometimes they are just not sweet enough especially in the winter months when we can't get local produce. An easy fix is to add a little Truvia®, which has no calories (I love that).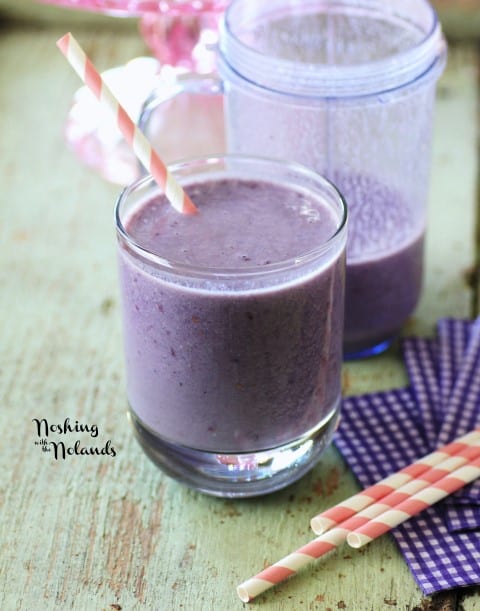 Such an amazing color the blackberries provide. The sweetness is from the fruit and calorie free Truvia®.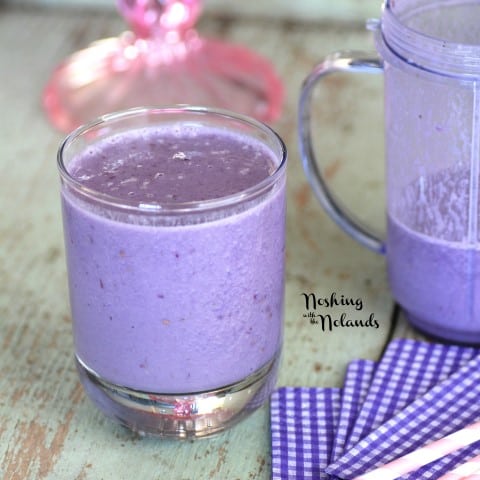 Banana and Blackberry Smoothie
A fast and delicious smoothie to start your day off right!!
Ingredients
½ banana
6 large blackberries
6 ice cubes
⅓ cup plain Greek yogurt
⅔ cup skim milk
1 small pkg. Truvia®
Instructions
Place all ingredients in a blender and mix until smooth. Serve immediately.
Truvia® is a calorie-free sweetener from the Stevia Leaf. This is a plant that originates from South America, a natural sweetener with no caloric intake.The stevia plant has been used to sweeten foods and beverages for hundreds of years. Pretty much a miracle plant???
Consumption of Truvía® stevia leaf extract has no effect on the glycemic index and is well
tolerated by type two diabetics so is an excellent choice for diabetics. It is also Kosher and gluten free.
Truvia® sweetener has a crystal form that sprinkles just like sugar and is great in coffee, tea and other beverages and on cereal, fruit (like grapefruit), oatmeal and yogurt. It can also be used in cooking and baking.
Here is the Truvia® prize pack you can win today on our Facebook Flash Giveaway!!