I used to make these as a kid and I called them "molten lava cookies". They are cool to watch bake in the oven as they transform from a round ball to a flattened cookie with great cracks and crevices. Not only do they look good but they taste divine with their fudgy brownie like interior. I have not made these for so many years and so happy I did again this year.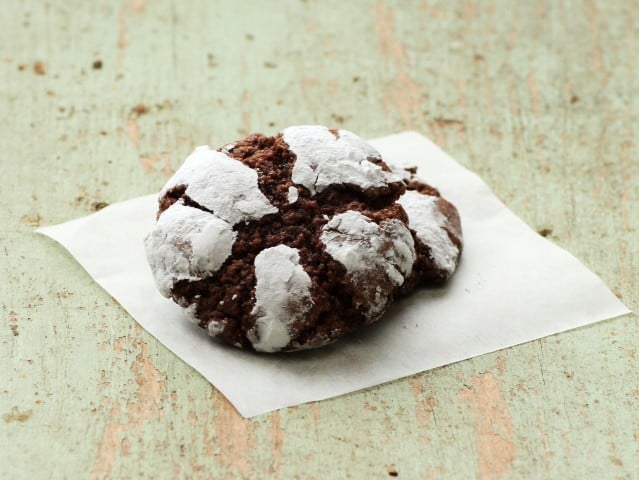 These cookies make such a pretty show to any cookie platter or box. They are easy to make too!!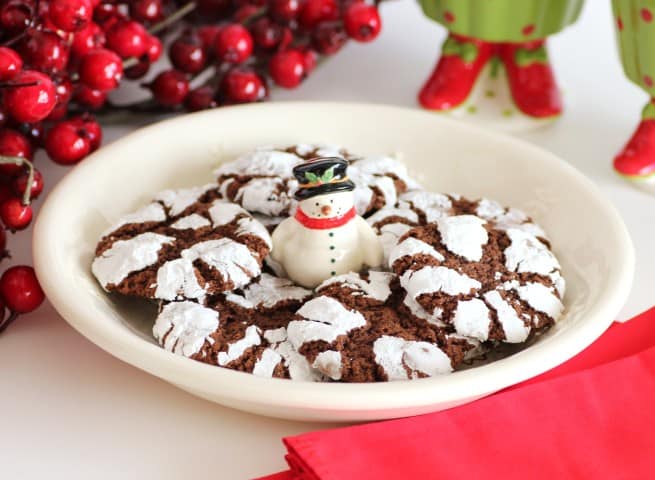 12 Days of Christmas-Chocolate Crinkles
A fudgy brownie like cookie!!
Ingredients
½ cup canola oil
4 squares unsweetened chocolate, melted
2 cups sugar
4 eggs
2 tsp. vanilla
2 cups flour
2 tsp. baking powder
½ tsp. salt
1 cup icing sugar
Instructions
Mix oil, chocolate and sugar together in a bowl of a standup mixer with a paddle attachment. Add eggs one at a time, blending well after each addition. Add vanilla. Whisk flour, baking powder and salt together and add to the oil mixture in two additions. Chill for 4 hours or overnight.
Heat oven to 350F. Taking a teaspoon of the dough roll it into a ball and then roll into the icing sugar. Place 2" apart on a greased baking sheet. Bake for 10-12 min. Do not over bake.
Adapted from Betty Crocker's Cooky Book