12 Days of Christmas-Christmas Ball Wreath
My lovely friend Nan gave me a gorgeous vintage Christmas Ball Wreath. I love it so much and I am thrilled to see it come out every year at Christmas. This is a project that can take you a long time to hunt down vintage Christmas balls but if you are not in a hurry you can scout them out at garage sales or antique markets.
An amazing gift to behold!!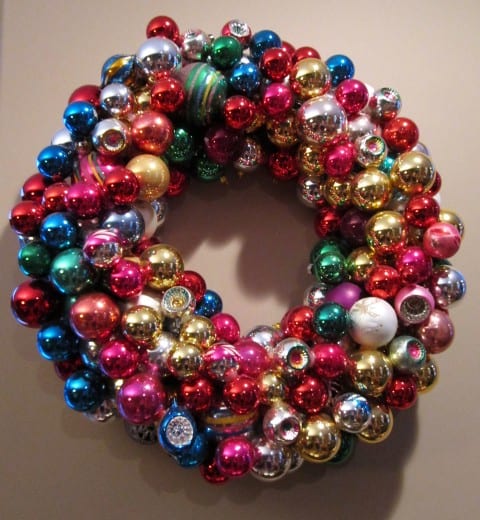 On the flip side you can get balls on sale very soon and build this wreath like the one I made. I went with a specific color scheme and collected them over a few years when I saw them on sale and the right color but you can find loads of them at any large retail store in abundant colors. Buy extra and keep them with the wreath so that it you have an accident it is a quick fix.
You will need:
A Vine Wreath
Glue Gun
Glue Sticks
Various sized Christmas balls
Start to glue large balls onto the wreath filling in with smaller ones. Don't forget to save a few for accidents over the years. Hang on a wreath hanger on a door that is not used very often or onto a wall.
Gluing on balls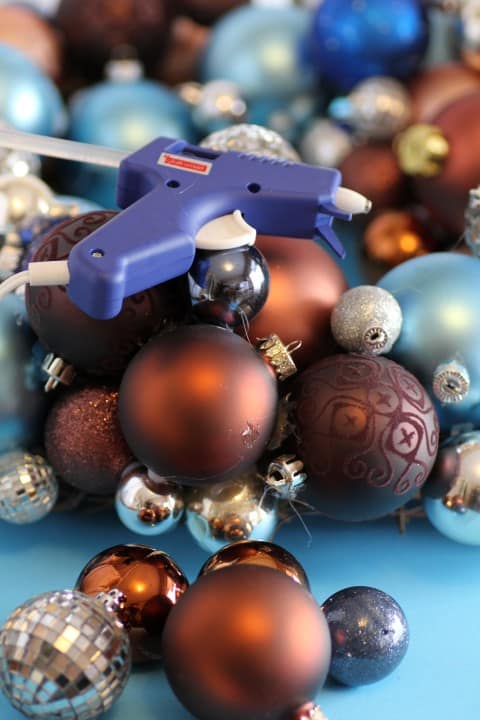 Vine Wreath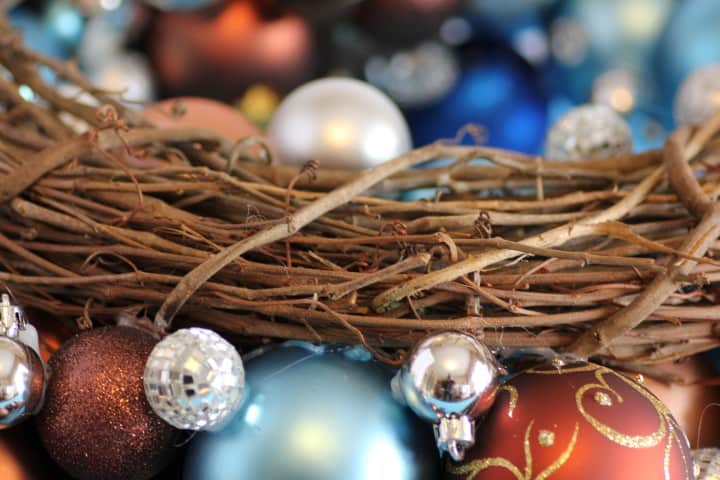 The finished wreath!