2015 Ocean Wise Chowder Chowdown
We were invited down to the 2015 Ocean Wise Chowder Chowdown at The Hyatt in Calgary recently to enjoy 13 amazing chowders provided by local restaurantuers. A fierce but friendly battled ensued, to see who would be crowned this year's winner.
"Each November, as the weather cools down, Vancouver Aquarium's Ocean Wise Chowder Chowdown provides the ultimate comfort food fix. Alberta's culinary heavyweights come together with foodies from across Calgary, united by their love and support of sustainable seafood," said Ann-Marie Copping, Vancouver Aquarium's Ocean Wise program manager. "The success of this event is thanks to the amazing support we receive from our partners. They are incredible ambassadors and their commitment to sustainability plays a key role in ensuring the health of our oceans for future generations."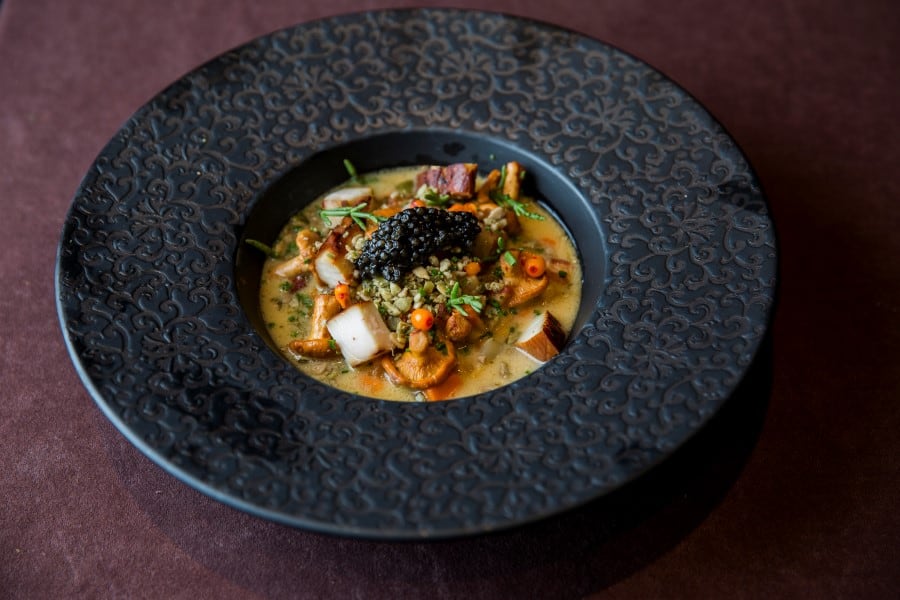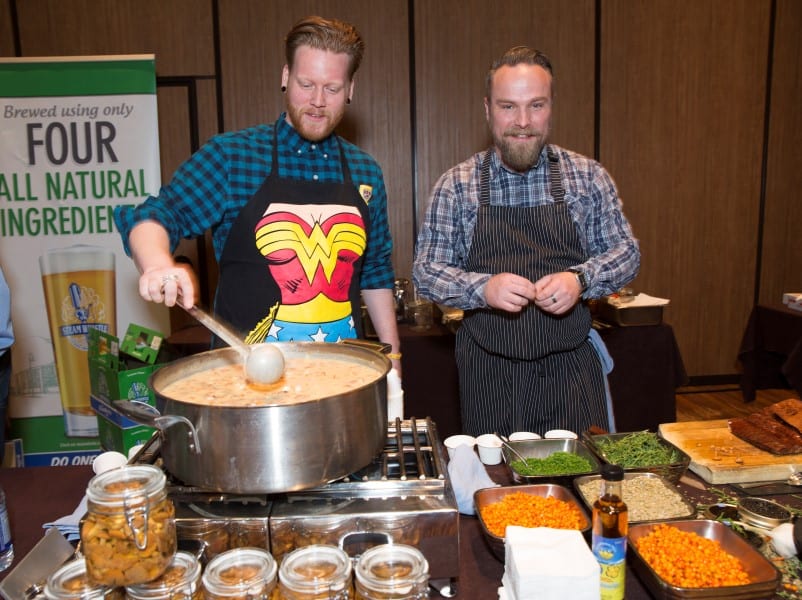 This year Chef Ryan O'Flynn of Share Restaurant at the Westin Edmonton was crowned with his amazing West Coast Prairie Chowder. His chowder included sustainably farmed white sturgeon and locally foraged ingredients.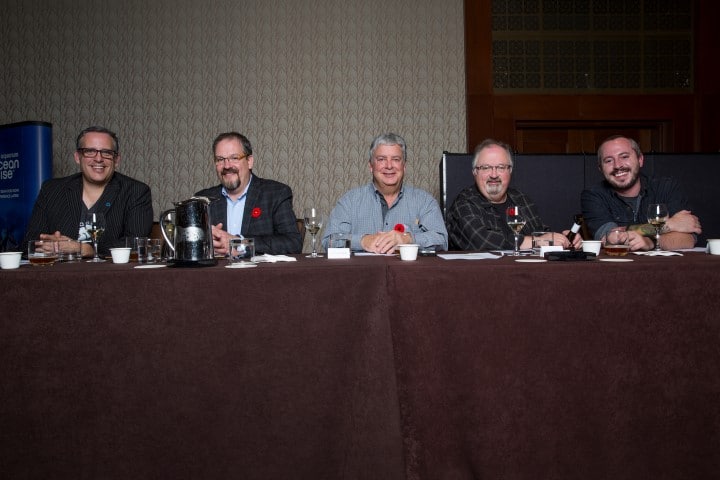 It was a tough decision for the esteemed judging panel of:
Buzz Bishop, broadcaster and writer
Dan Clapson, food writer, EatNorth.com
Chef Michael Allemeier
John Gilchrist, food writer
David Crowfoot, Albion Fisheries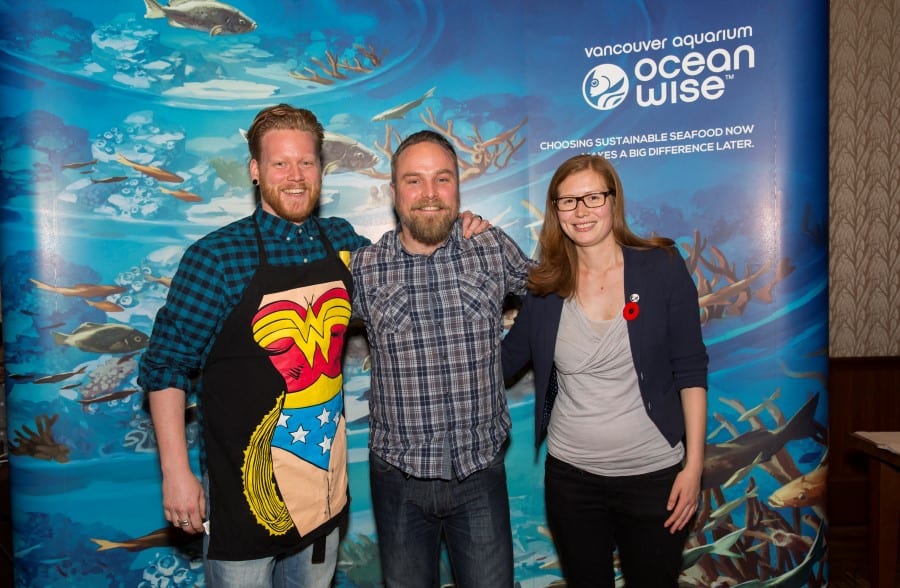 Chef Ryan also won for his chowder for the People's Choice from the near 300 attendees. For all the participating chefs, restaurants and breweries come HERE!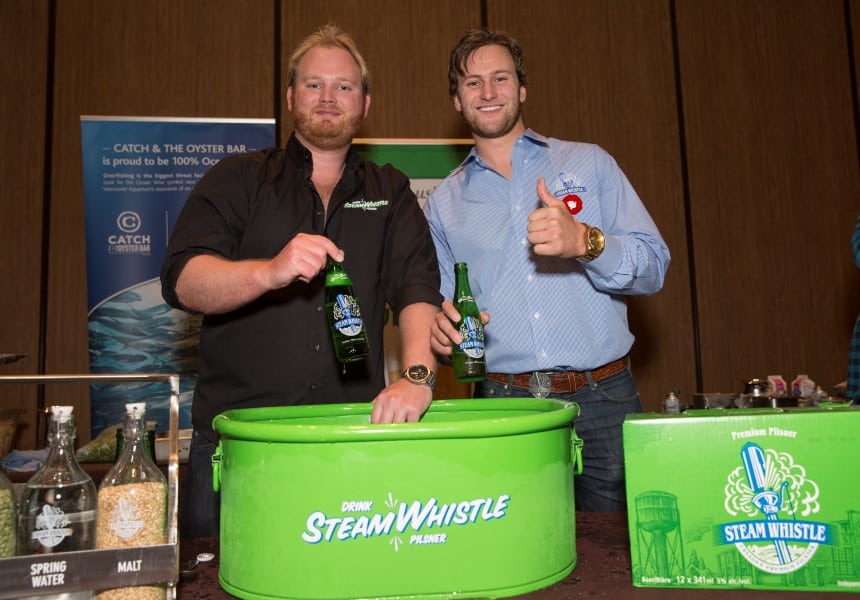 We all stayed nicely hydrated with a great selection of beers, each one carefully selected to match each chowder! The award for Best Pairing of chowder and beer went to Chef Quinn Staple of Calgary's Yellow Door Bistro for his Crab Coconut Corn Chowder matched with a session ale from The Grizzly Paw Brewing Company.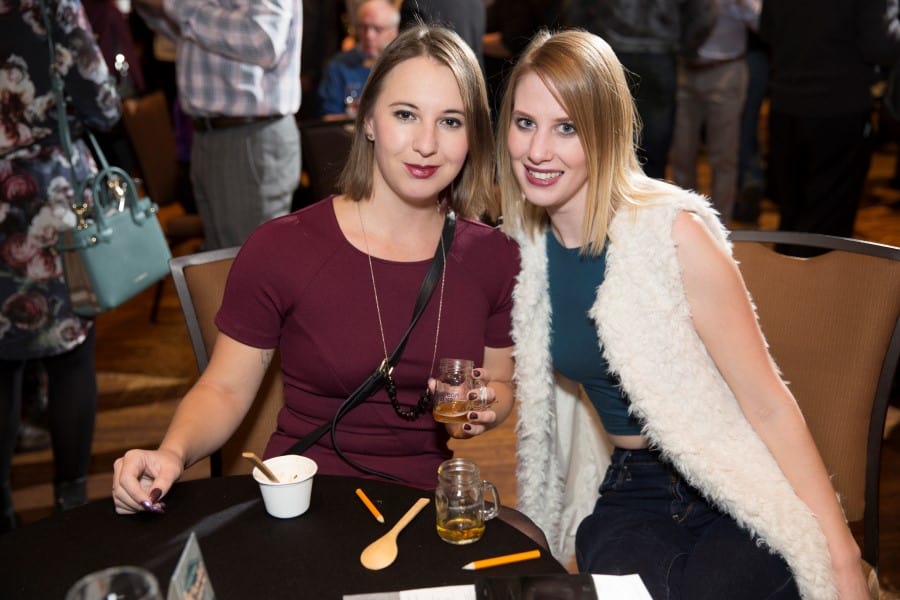 Here are the two lovely ladies that allowed us to have a seat at their table and engaged us in some good chowder conversation! November is Ocean Wise month, but the Vancouver Aquarium's Ocean Wise program works to raise awareness of sustainable seafood all year round. Look for the Ocean Wise symbol anywhere you choose to enjoy seafood.
Follow along on Twitter and Facebook and look for their symbol for sustainable seafood, it is your assurance of an ocean-friendly seafood choice.