Alberta Food Tours – Savoring 17th Ave SW Calgary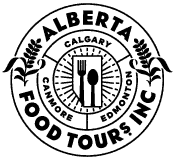 Disclosure: I was compensated for this post. All opinions and experiences are my own.
I am very blessed to say that this is the second Calgary Food Tour I have now been on. The first was in the area of Kensington and since then Karen Anderson, the owner has expanded to Edmonton and Canmore and now heads up Alberta Food Tours Inc. So I was excited to go on another adventure in our fine city and check out Alberta Food Tours – Savoring 17th Ave SW Calgary. Besides Ken and myself we add 5 others to the group and heading down to 17th Ave. to enjoy our day!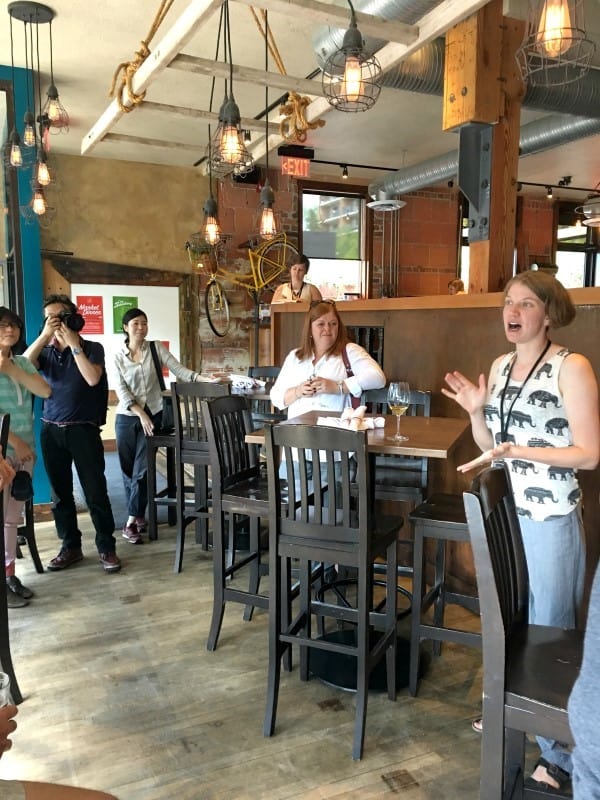 Another lovely Karen was our tour guide for the day!! She had recently won for best tour guide in Calgary, quite the honor. She was extremely informative, fun and enthusiastic as she gave us information about each location and details also along the way. Our first stop and meeting point was Cibo Calgary. Cibo has tried to maintain as much of this old building as possible, giving it a major renovation while still clinging to its roots. There are lots of cool little nooks and crannies in the restaurant to explore plus a great outdoor eating area.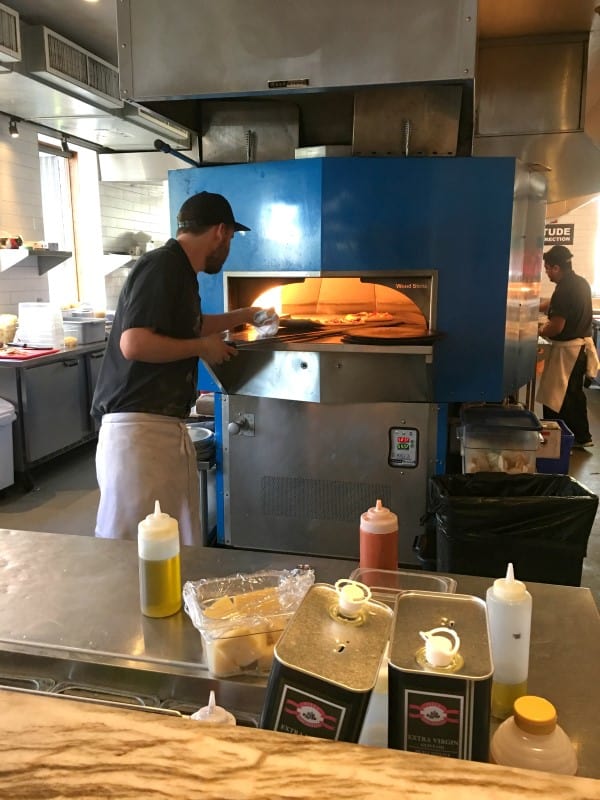 Cibo pizzas are all about the wonderfully thin bubbled up crust. They have minimal toppings but what are on top have intense divine flavors. Their philosophy on food is -SHARING!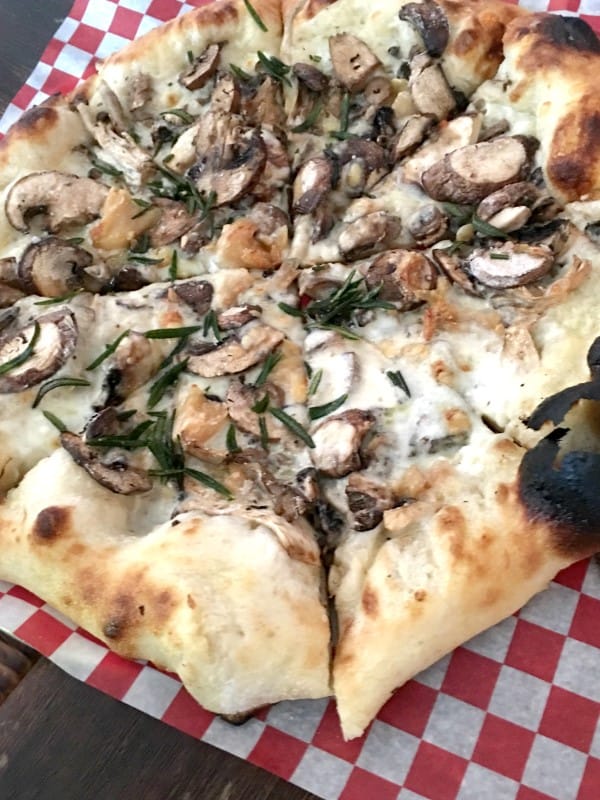 Probably one of the favorites at the table was this Mushroom Pizza with roasted garlic, truffle oil, and fried rosemary. It was insanely good!! For me another fantastic one was the Pear Pizza with gorgonzola dolce, walnuts, honey, and black pepper. I think I had three pieces of that one.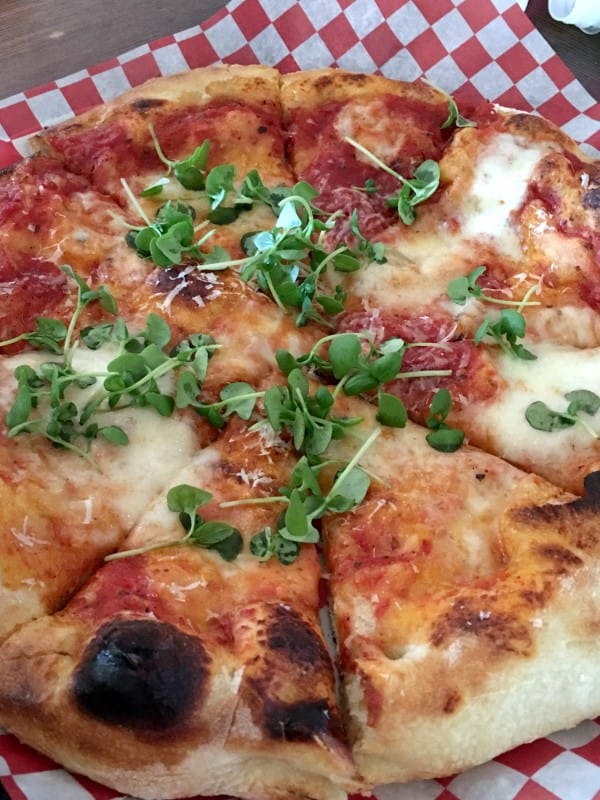 This pizza is called the Basil and it is Cibo's take on the classic margherita but with micro basil. Crispy crust wonderfully fresh ingredients is what Cibo is all about. At this stop you also got wine or beer to go with your pizzas. Our table was large and there were many, many more pizzas brought out to enjoy!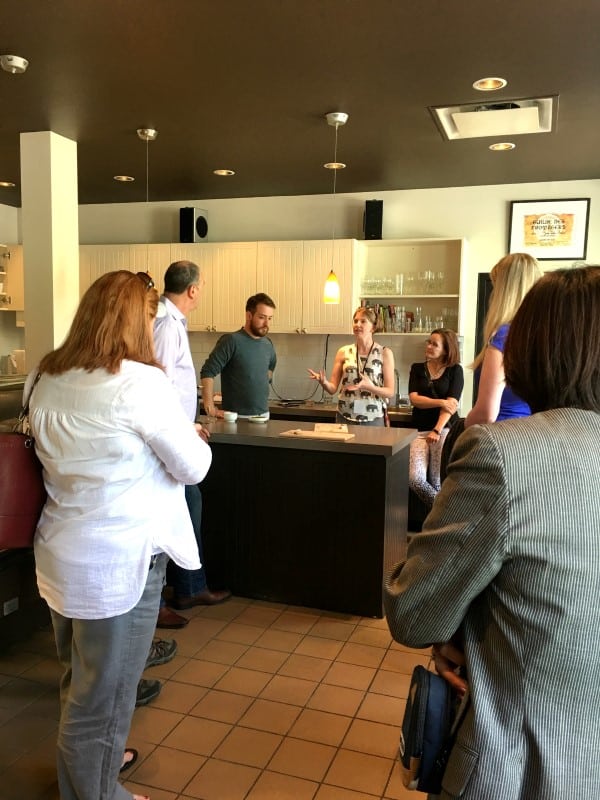 Our next stop is Janice Beaton Fine Cheese, it can be found if you go out the back of Cibo as it is tucked away on 16th Ave. The shop is small but inside is the finest quality of cheese and charcuterie. We had to return to this store after the tour to get some cheese and accompaniments like pickled carrot, beets, smoked olives and more.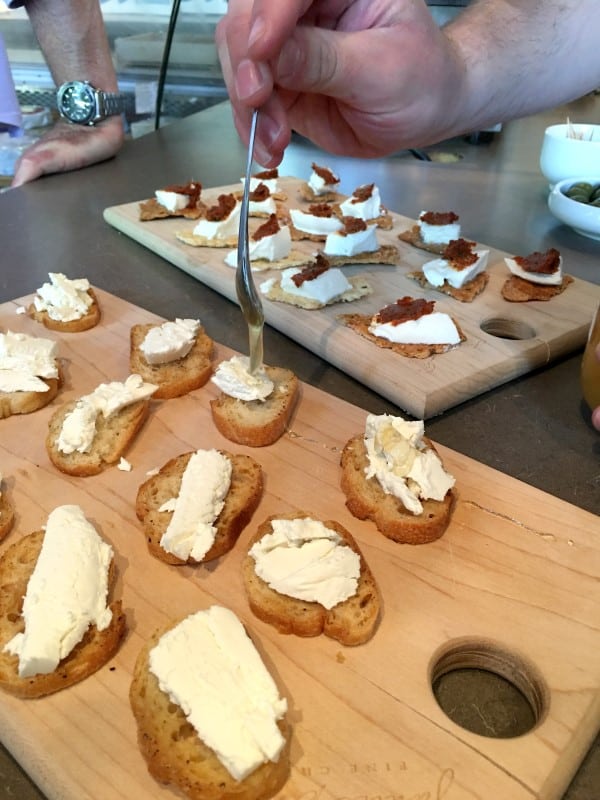 Served up here was goat cheese and honey on perfectly crisp housemade crostinis, a fantastic combination. In the background is buffalo mozzarella. I did not know that buffalo mozzarella was made from water buffalos. Well, you learn something new everyday!!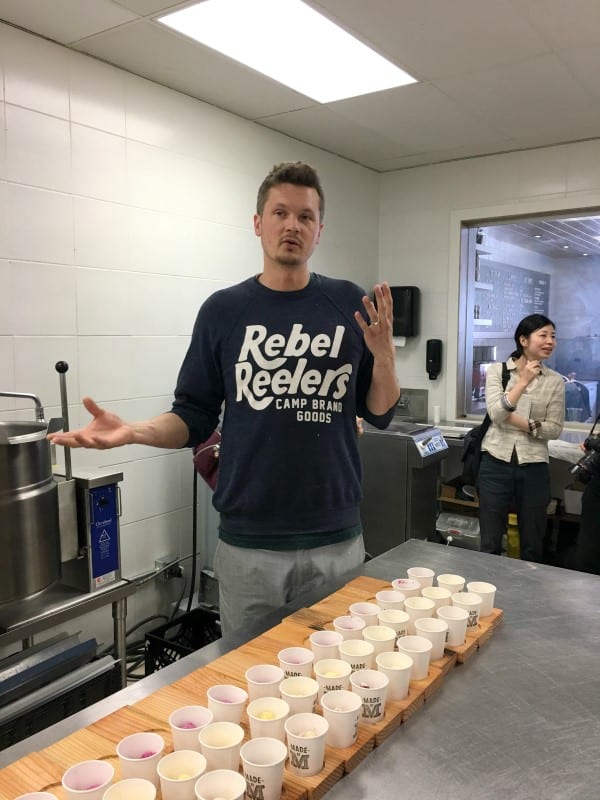 Next stop is the always lined up Made by Marcus. I have driven past this shop many times wondering what all the excitement is about. We were really in for a treat here. This is Marcus explaining all his wonderful flavors for us to try.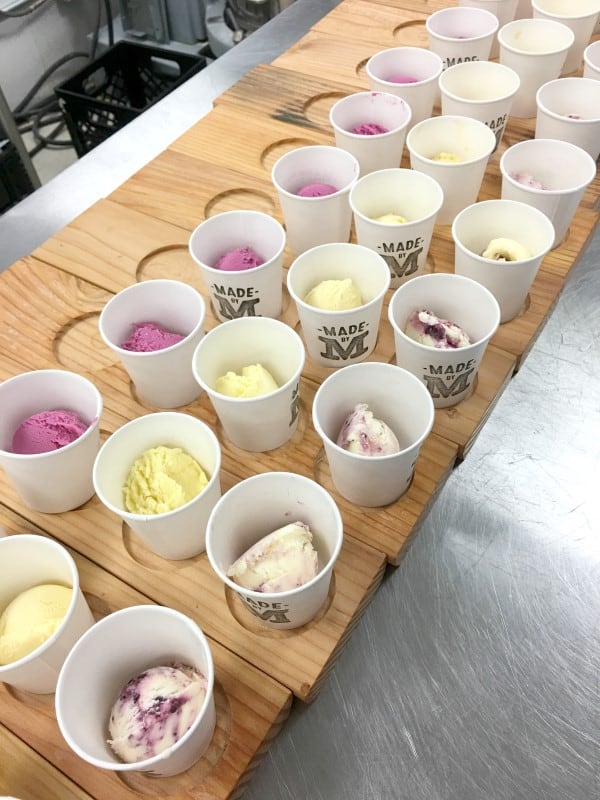 From right to left is Lemon Curd Blueberry, Passionfruit Thai Basil and Beet Raspberry Yogurt. Ken loved the last one, which is funny because he really doesn't like beets. It was so smooth and creamy and not a traditional tart yogurt flavor either. The passionfruit did if for me with bursting passionfruit flavor but that lemon curd blueberry was also amazing.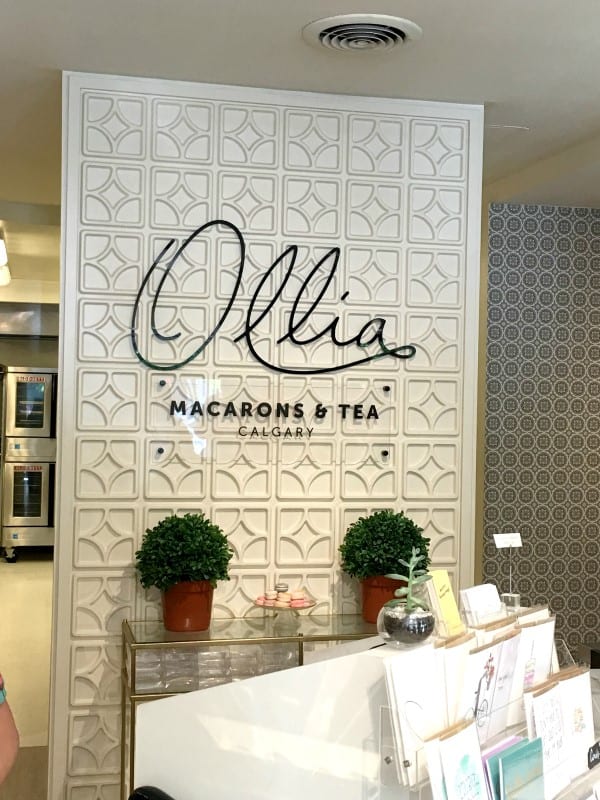 Trucking down 17th Ave. further and across the park at 8th St. we landed at this exquisite macaron and tea shop, Ollia. Macarons are one of my favorites and so very pretty.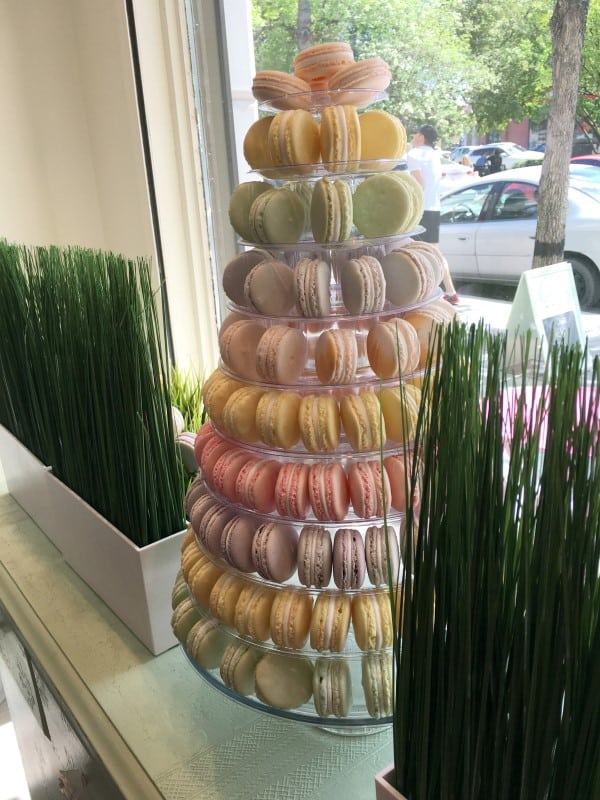 What a stunning window display. We got to indulge in a Roche, which is chocolate and hazelnut. It tasted like a rich and scrumptious brownie, perfection!!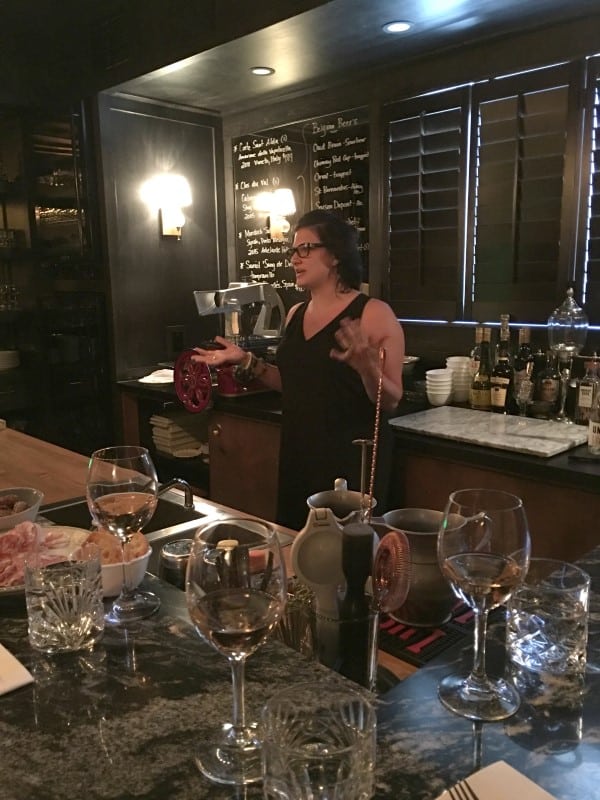 After our sweet treats we travelled further down 17th Ave. to Una but we didn't stop in there for pizza but went through the restaurant into Frenchie Wine Bar.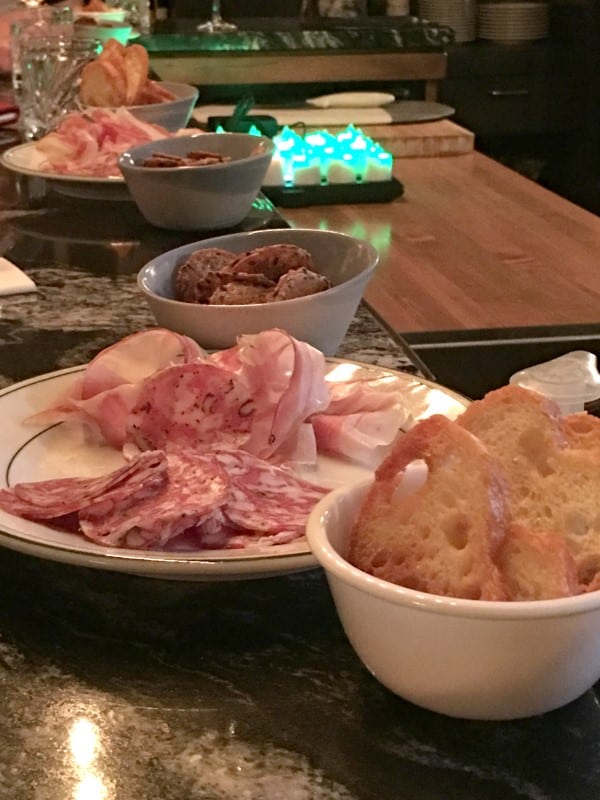 This secret little wine bar only has 15 seats but the atmosphere is wonderful. You really feel like you have found a hidden gem. Their charcuterie is made in-house by empire provisions. We had a glass of rose that is especially made for Una and paired perfectly with their charcuterie. I know you are asking, how can you eat all this food. It is pretty darn easy when everything is of the finest quality.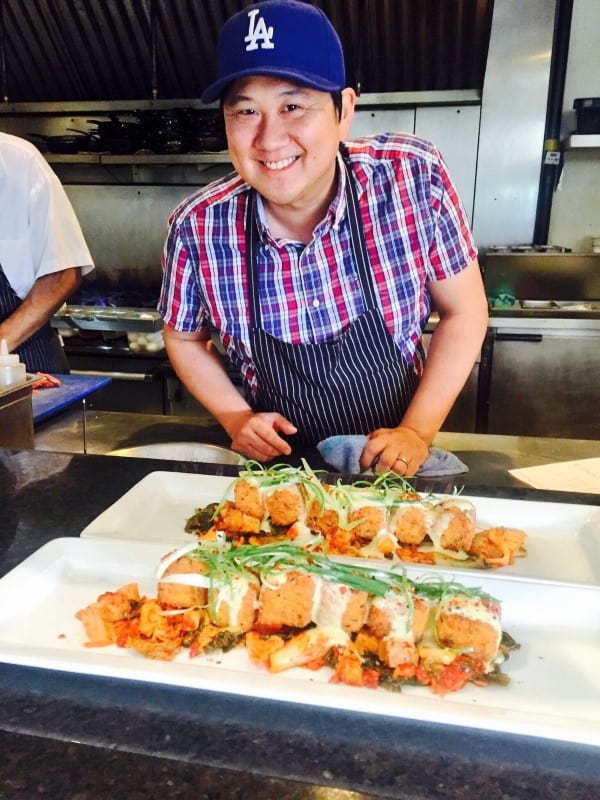 Our next and final stop on the tour was Anju Restaurant and here is the brilliant chef owner Roy Oh. I have had the pleasure of dining in this restaurant a few times and their menu is fantastically creative with a modern twist of fusion Korean BBQ. Photo credit Karen Anderson.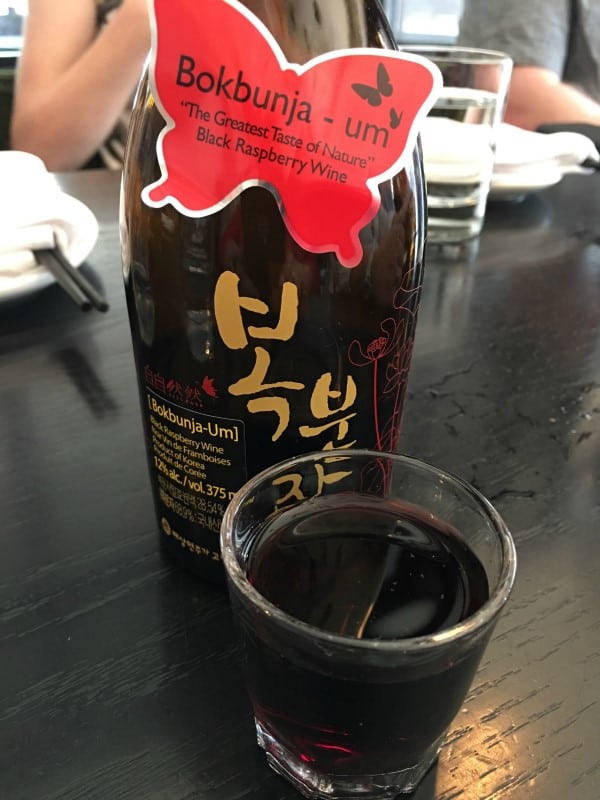 Served up to start was this Black Raspberry Wine. Not too sweet and really delightful.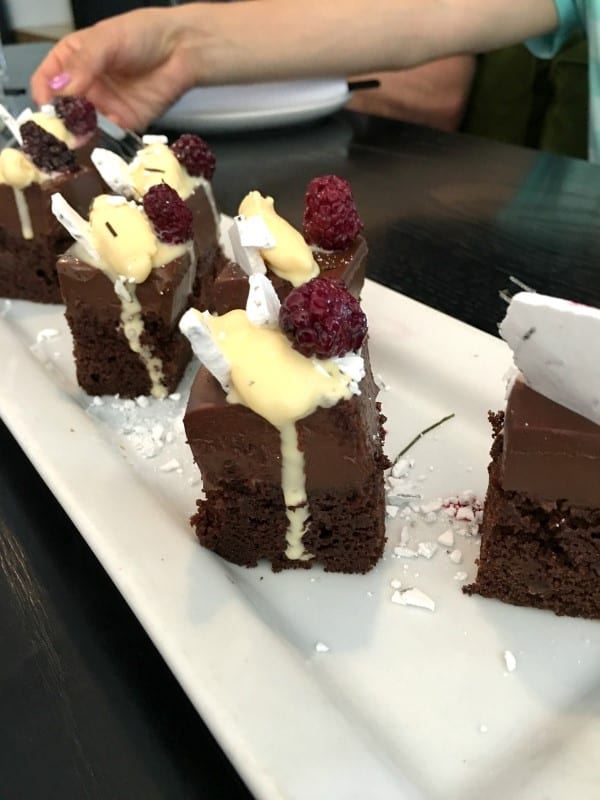 Here is a chocolate cake like no other and paired gorgeously with the black raspberry wine!!
If you are a resident of Calgary or visiting the area, one of these food tours will be the perfect day out. I love learning more about our city or any city that I am visiting and the best way is through their food! Come and book your food tour TODAY!!