I received a couple of coupons to try the new Amore Almond + Dairy Beverage. So Ken went and shopped for the first one. After trying a small glass, I had in mind to make a cocktail. I thought Amber our daughter might like it so I gave her a glass. When I went to make the cocktail the entire carton of milk was gone!!! Okay, she loved it and I was happy. Luckily they gave me another coupon, so off Ken went to get another one. I saw it in the fridge and again had plans to make my cocktail, when the time came I went to retrieve it the entire carton was gone again!!! Clearly our daughter loves it!!
She then kept asking for another one, so off Ken went to the store and we now purchased the third one but this carton had strict instruction not to be consumed until I had at least a glass of it. LOL, I was not upset but thrilled that she loved it so much, we have since purchased more for her.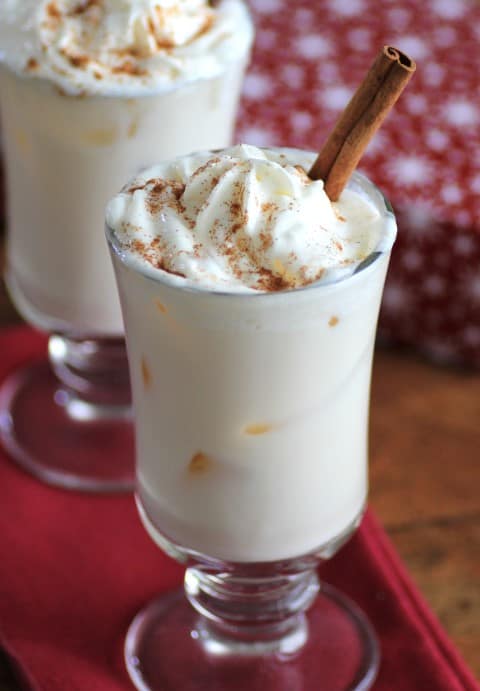 I love the flavor of this dairy beverage, it just has a hint of sweetness from the almond. It is real dairy and real almonds so no artificial taste at all. I thought it could easily replace eggnog for a more healthy choice. It has 1/3 of the calories of eggnog. Coming in at 120 calories per cup. Wow, that is good!! Sometimes eggnog is just too much for me, too sweet, too heavy!! This is a nice light alternative.
They have a Vanilla flavored one also.
Amore Almonds + Dairy is great not only as a cocktail or on it's own but it lovely in coffee, cereal, dishes like curry, shakes, mashed potatoes or fruit desserts. It is an excellent source of protein, calcium, Vit D, B12 and Riboflavin. It is a good source of Vit E, biotin, phosphorus and zinc.
I made this cocktail not being heavy on the alcohol to be even with the nice light taste of the milk. I love the flavor of it!!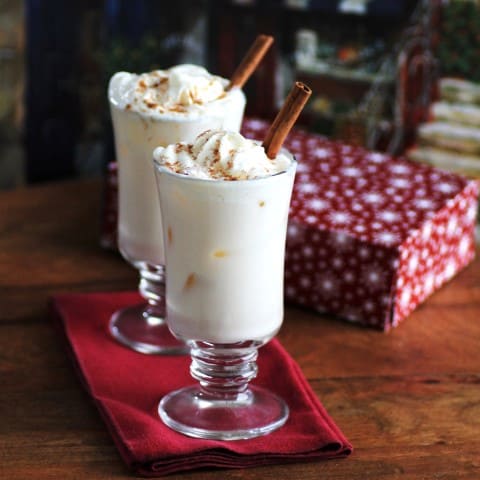 Amore Almond Cocktail
A lightened up cocktail for the holidays!!
Ingredients
½ oz. white rum
Ice
Amore Almonds + Dairy
Whipped cream
Cinnamon
Cinnamon Stick
Sugar (optional)
Instructions
Fill a glass half way with ice and pour in rum. Top with Amore Almond + Dairy. Top with whipped cream and a sprinkle of cinnamon. Add a stir stick or cinnamon stick. You can sprinkle on some sugar if you like it sweeter.