We have a new fantastic restaurant in town!! WELCOME TO ANJU RESTAURANT!! Award-winning chef and owner Roy Oh started out in an obscure part of downtown Calgary. After receiving much acclaim for his modern twist on Korean cuisine, Chef Oh decided to close the door of his restaurant to open up at a bigger and better location. At a perfectly thriving spot, at the corner of 17 Ave. and 4 St. SW in Calgary, Anju Restaurant found it's new home!!
Ken and I were lucky enough to be invited to the media tasting night. We started off with the evening with a truly "slap you in the face" fantastic cocktail. Even the name is cool, Cocktail #1. Made with unique ingredients and housing a bit of a punch from some chili heat, this cocktail grabbed me and didn't let go. I loved it!! With ingredients like Beefeater Gin ( my favorite gin), Makkoli (a milky white rice wine), Thai Basil, Strawberry Chili and Lemon, what is not too love!!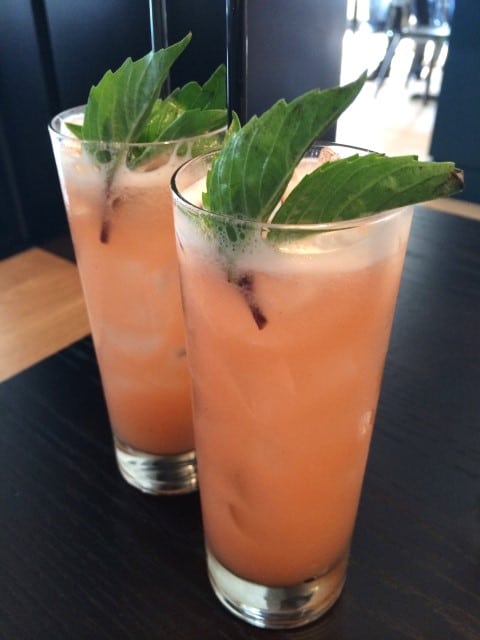 We took our cocktails and meandered around their gorgeous new restaurant. Simple, clean lines and comfortably modern.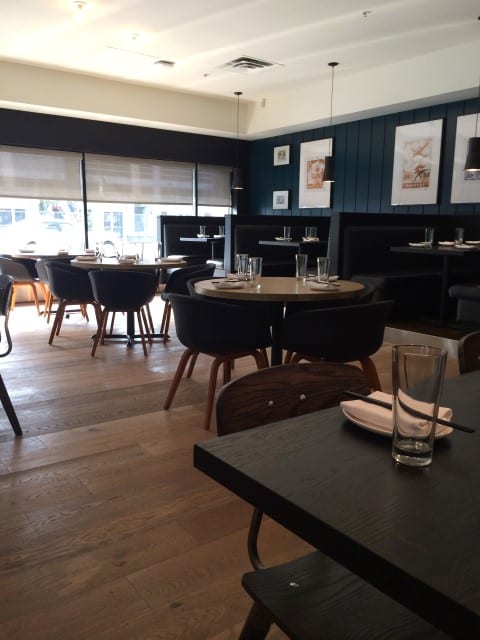 There are two areas to eat, this one in the rear and then more tables up by the bar!!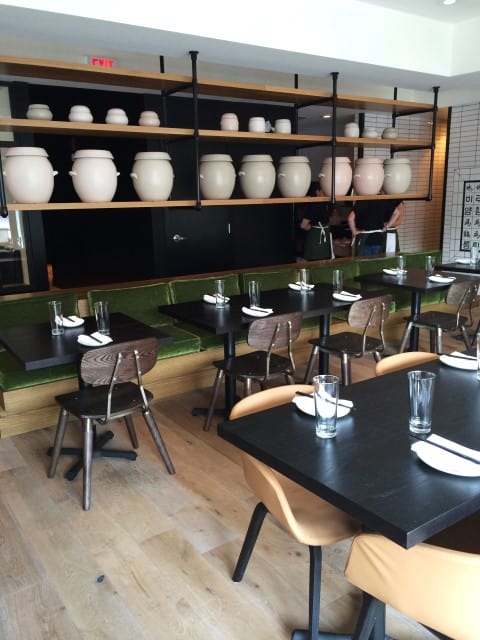 Cocktails were being assembled at a fast rate by two experienced bartenders.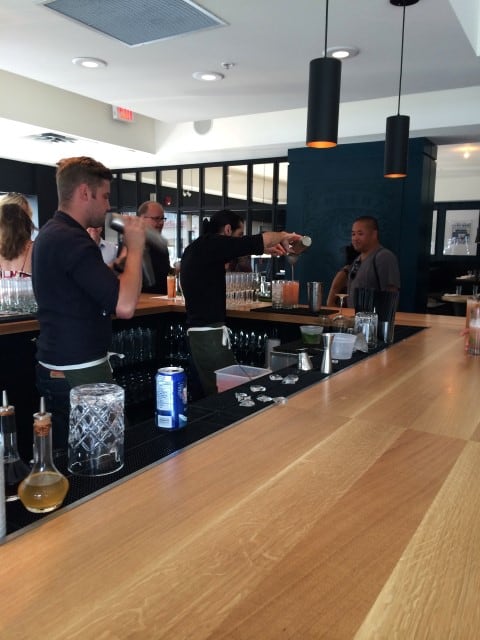 Once seated in the restaurant, out came the Prosecco, it always makes an evening seem special. The service was fantastic, efficient and friendly, considering the entire restaurant was being served all at once!!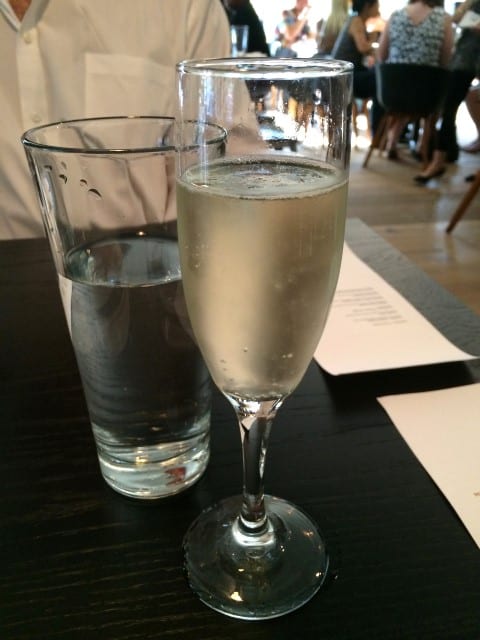 I perused the set menu and saw that we were being served not only raw oysters (I adore them) but baked as well. The first were served with a clever Kimchi Mignonette, Gochujang (chili sauce), horseradish and lime. Definitively different and divine!!! Anju specializes in Korean tapas and is to be served immediately upon preparation, to be shared among friends and served with alcohol. Those are the orders!! I obliged!!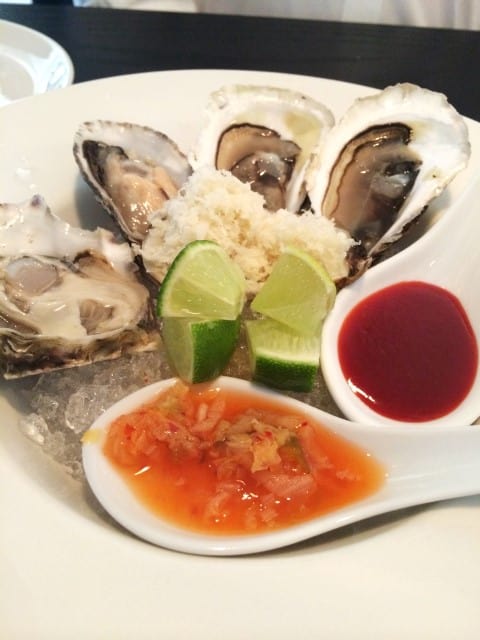 Next was a Crispy Tofu and it was heavenly!! Crispy on the outside and silken on the inside, sitting atop pork belly and sauteed kimchi and drizzled with a citrus aioli.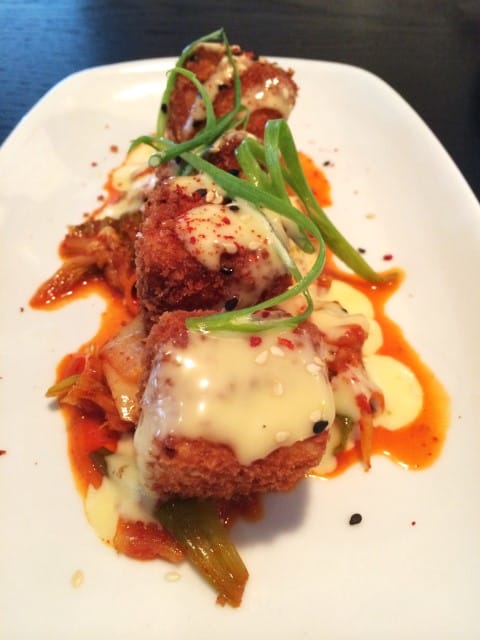 Sunworks Chicken Wings came out and I could have eaten 24 of them. I loved the spicy Gochujang on the outside of the wing. Possibly the best hot wing I have ever had!!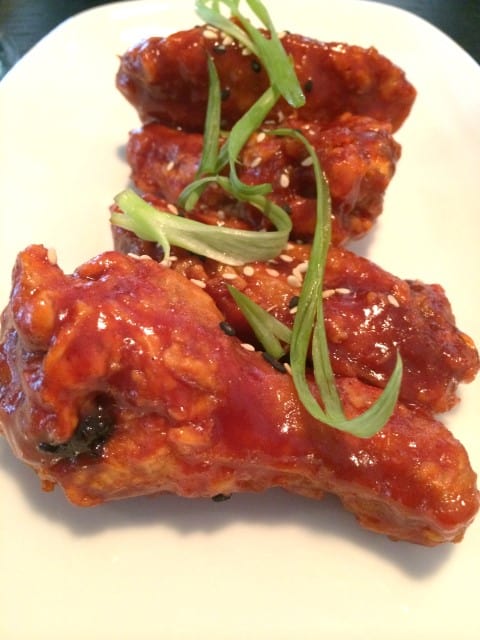 To compliment the next courses out came a gorgeous red wine. I think I remember it being an Italian. I like how he mixes it all up and everything pairs together perfectly!!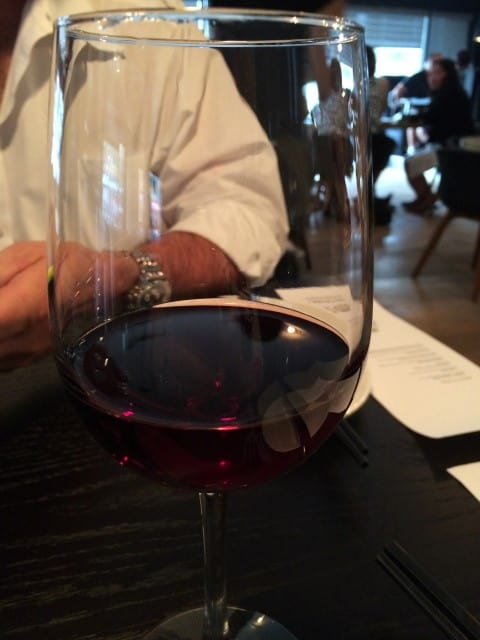 Wagyu Skirt Steak done with Montreal steak spice, Sesame oil and a Green Onion salad. I do find this cut of beef chewy but it still tasted fabulous!!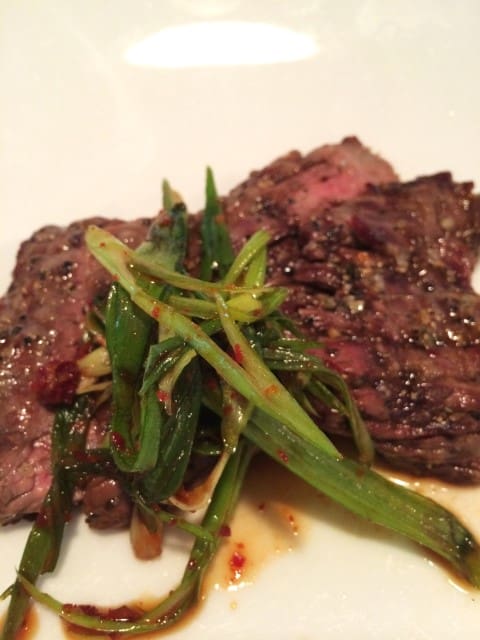 The food just kept coming, truly amazing. I have not had baked oysters in forever and why the hell not, I love them. These Baked West Coast Oysters with Gochujang Garlic Butter, Parmesan and Panko Crust had me drooling just at the sight of them. They were excellent!!!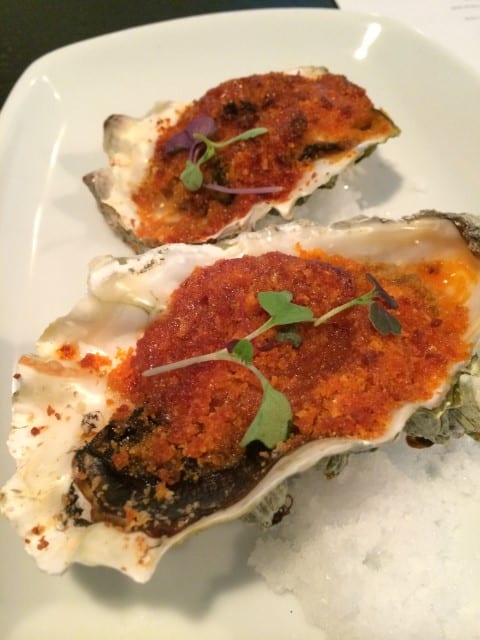 Braised Sable Fish was in front of me next. Hmmm, not sure if I have ever had sable fish before. Wow, with a Gochugaru Caramel Glaze, Daikon, Zucchini and Potato it was perfection. I loved the sweetness with the fish!!!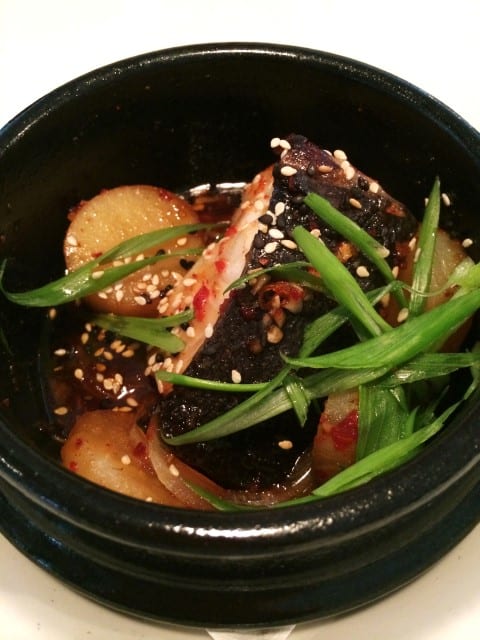 Sadly, (but I was stuffed), we were coming to the end of our meal. Presented to us next was Dolsot Bibimbap (Hot Stone Rice Bowl) with Mountain View Chicken Thigh, Assorted Vegetables and the most incredible 63 degree egg. The bowl is super hot and crisps up the rice that everything is laid on. You then break open the egg and give the entire meal a stir. It was so very good!!!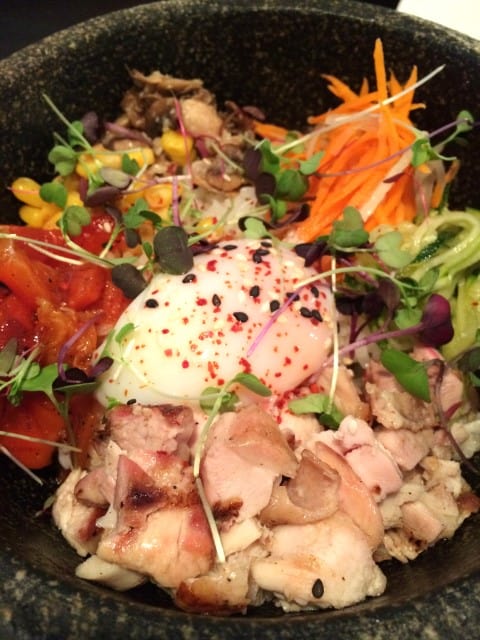 To finish off off this out of the world meal was a decadent chocolate cookie served with a gorgeous brandy cream cocktail.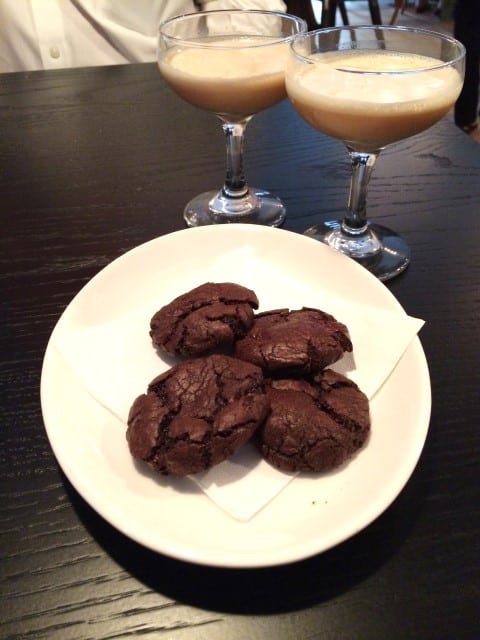 Come and peruse their MENU but better yet come in person to dine. A uniquely different and scrumptious dining experience. I will be back!!