Apple, Brie and Ham Panini
Paninis are super easy for a Weekday Supper and the flavors of brie, apple and ham together creates something memorable.
Every time I go to Ontario I end up going to Springridge Farms and my girlfriend Karen gets this sandwich but without the ham as she is a vegetarian. For some reason I am always enticed to get another seasonal sandwich. The last time I was there I got the turkey and stuffing sandwich with cranberry sauce. Oh ya baby was that good!!!! Anyway I wanted to make that sandwich to share with my family as Karen has always raved about it and I see why!!!
What a great combination of flavors, sweet, slightly spicy and with amazing melty brie cheese. You can't go wrong!!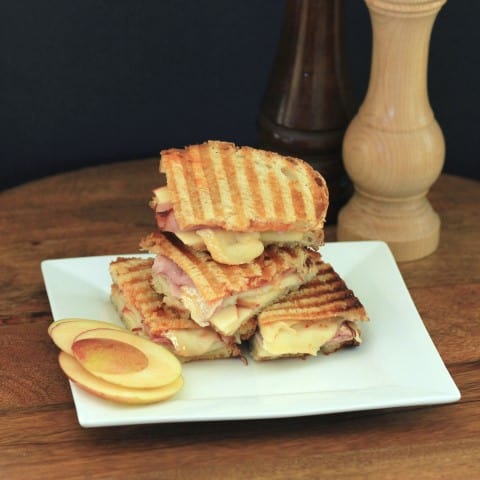 Your family will gobble down this sandwich and ask for more!!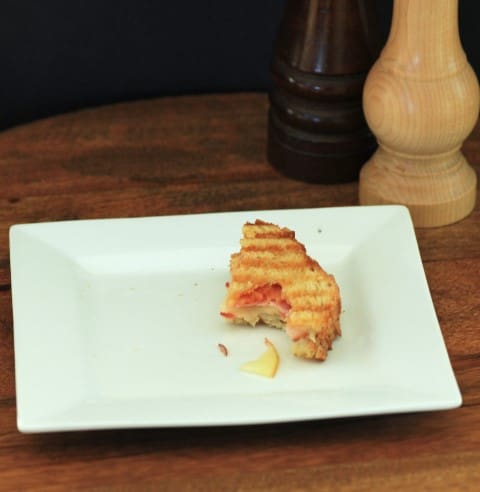 Yield: 4
Apple, Brie and Ham Panini for #WeekdaySupper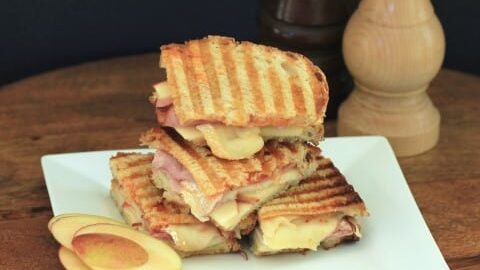 Apple, Brie and Ham make a memorable combination of flavors!!
Ingredients
1 small wheel of brie cheese, sliced thin
8 slices of good quality ham
1-2 apples thinly sliced
8 slices panini bread
Red pepper jelly
Butter
Instructions
Butter the outside of the bread, turn over onto a work surface and spread one slice with red pepper jelly. Top with apples, ham and brie cheese. Top with the other slice of bread and toast in a panini maker until cheese is melted and the sandwich is heated through and toasted on the outside.
Come and see the rest of the recipes for the week, you will love them.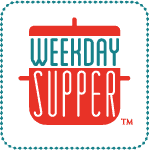 Monday – Take A Bite Out Of Boca – Spinach and Goat Cheese Stuffed Chicken
Tuesday – Noshing With The Nolands – Brie, Apple and Ham Panini
Wednesday – girlichef – Salisbury Steak
Thursday – Cupcakes & Kale Chips – Chicken Curry in a Hurry
Friday – The Not So Cheesy Kitchen – Easy Kale, Sausage, Pasta