Apple Butterscotch Cookies
I have joined another group of like minded bloggers who love COOKIES!!!!! Nothing better than a great tasting, delicious cookie. This months theme is fun, it screams fall and it is APPLES!! Not the most traditional of cookie ingredients but one that I was more than willing to take on.
This cookie is not mine originally. The base of it is from a wonderfully generous and amazing friend, Angie Girous-Shilladay who sacrifices her time, money and energy to go around the world once a year and build homes or facilities for impoverished nations. A truly wonderful person and one who I support totally in her mission. She generously made delicious cookies in exchange for a donation for her next trip abroad. They were the best cookies ever!!
They inspired me to make these Apple Butterscotch Cookies for my daughter's volleyball team. They loved them, they raved about them, they are still talking about them!! They were one of the best cookies I have ever made and will for sure make them again. I hope you try them too!! So easy and so delicious. ENJOY!!!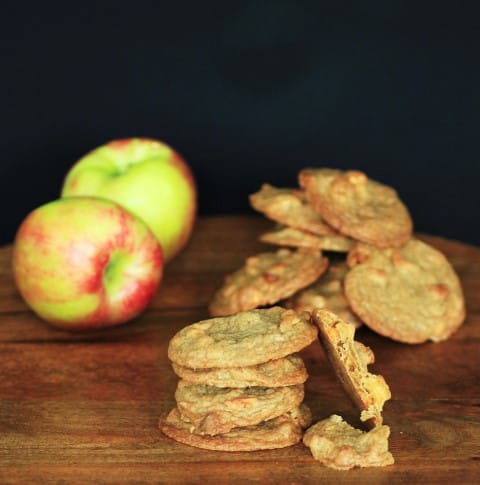 Yield: 48
Apple Butterscotch Cookies for Creative Cookie Exchange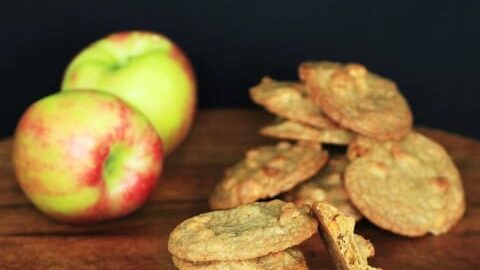 Ingredients
1 cup softened butter
1 cup packed brown sugar
1/2 cup granulated sugar
2 eggs
1 1/2 tsp vanilla extract
2 cups all-purpose flour
1 tsp baking soda
1/2 tsp salt
300 gm. bag butterscotch chips
1 cup chopped dried apple
Instructions
Preheat oven to 375°F. In large bowl, cream softened butter, brown sugar and granulated sugar until fluffy. Beat in eggs and vanilla. In medium bowl, mix together flour, baking soda and salt. Gradually blend into creamed mixture. Stir in butterscotch chips and dried apple. Drop from small spoon onto ungreased cookie sheet, or use parchment paper or Silpat liners. Bake 10 to 12 minutes until golden brown.
Want to join in the Creative Cookie Exchange fun? Here's how:
1. Write a blog post with recipe and original photo (please include some language here specific to that month's theme). We would like the recipe to be one you're making for the first time, and photos must be original.
2. Post the Cookie Exchange logo somewhere on your blog post so others can join in the fun: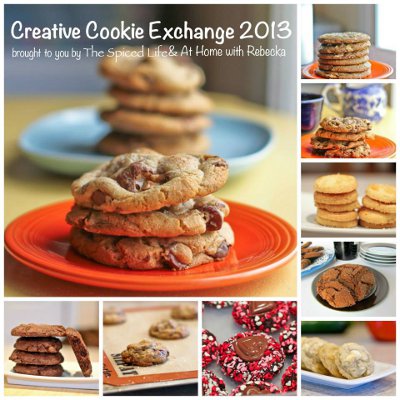 3. Make a good faith effort to visit and comment on the other cookies in the Linky party. We all love cookies so that should be easy!
4. LIKE the Creative Cookie Exchange Facebook Page
5. FOLLOW the Creative Cookie Exchange Pinterest Board
6. LINK your blog post below using the Linky tool
You can also just use us as a great resource for cookie recipes–be sure to check out our Facebook page, our Pinterest Board, and our monthly posts. You will be able to find them the first Tuesday after the 15th of each month! Also, if you are looking for inspiration for this month's theme, check out what all of the hosting bloggers have made so far:
Fuji Apple Cookies from NinjaBaking.com
Ginger Sandwich Cookies with Apple Butter Cream Filling from A Baker's House
This is a BLOG HOP, click on in to see!
Powered by Linky Tools
Click here to enter your link and view this Linky Tools list…