Asparagus Three-Cheese Burritos with Tomato Sauce
I haven't done a cookbook review for a little bit so I am bringing this one to you today. I am reviewing The Healing Herbs Cookbook by Pat Crocker. We adore herbs in this house. I grow them fresh in the summer and we have them dried, fresh and in paste form for the winter.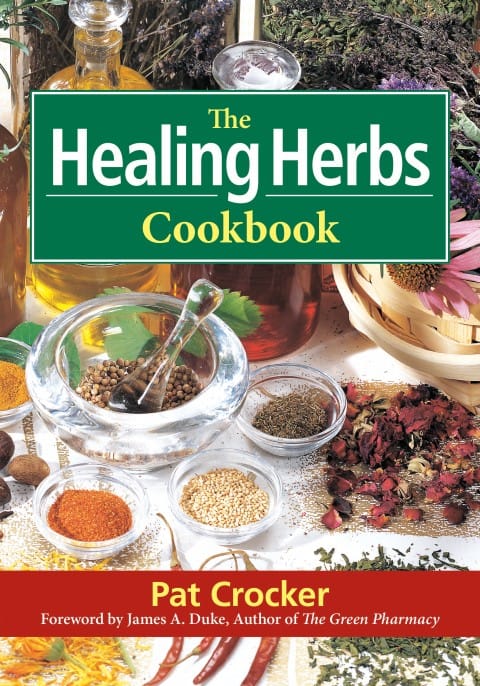 I choose to make this amazing burrito, it was our vegetarian night for the week, which I love. Ken and I created this burrito together, it was was easy and very delicious. A nice way to incorporate asparagus into a main dish!!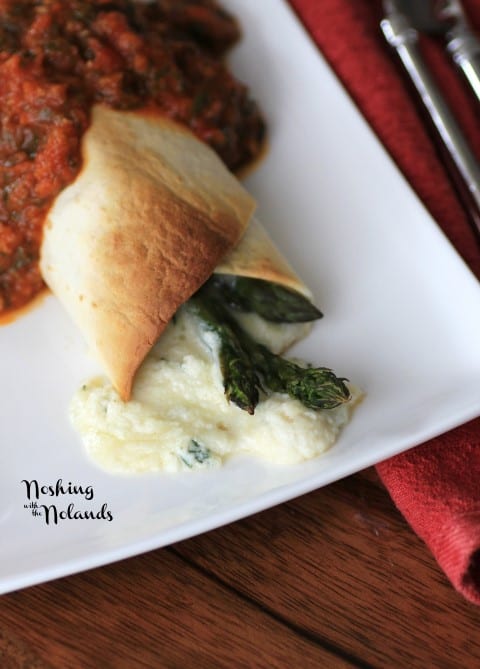 Herbs can be both culinary and medicinal. The author Pat Crocker is a herbalist and professional home economist and in her book she will show you how to add wonderful herbs to her 115 delicious and healing vegetarian recipes. Her recipes range from starters to dessert and beverages, like Creamy Tomato Thyme Soup, Chickpea Herb Burgers, Dandelion Salad with Citrus Dressing, Herbed Fresh Pasta, Hot Spiced Apple Sauce and Ginseng Gingerale to name a few.
There are herb profiles so you can learn more about herbs, plus a list of herbal organizations, mail order sources, a glossary, and a herb specific recipe index. There are a few colorful and gorgeous photos in the cookbook too.
The recipe that we made incorporates lots of fresh thyme leaves, a herb that we use often and love. The burritos were cheesy indulgent inside pairing with the lovely asparagus. Baking the burrito let the tortilla shell get slightly crisp. The final was the beautiful homemade tomato sauce on top. A gorgeous weekday meal, made in no time.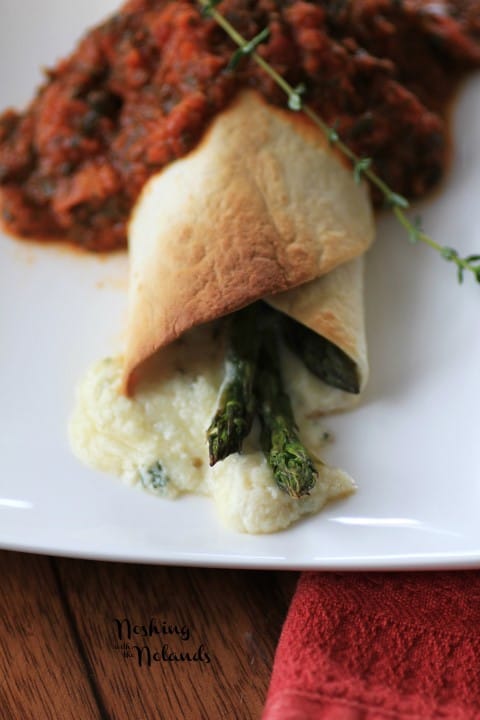 Yield: 4
Asparagus Three-Cheese Burritos with Tomato Sauce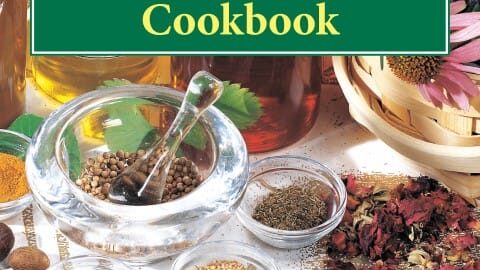 Ingredients
1 lb asparagus, washed and trimmed 500 g
1 cup ricotta cheese 250 mL
1 cup shredded mozarella cheese 250 mL
1/4 cup freshly grated Parmesan cheese 50 mL
3 tbsp fresh thyme leaves 45 mL
1 tsp sesame oil 5 mL
4 large burrito-size flour tortillas
Tomato Sauce
2 tbsp olive oil 25 mL
2 cloves garlic, minced
1 can (19-oz [540 mL]) stewed tomatoes
5 sun-dried tomato halves, oil-packed, drained
1 cup packed fresh chopped spinach leaves 250 mL
Instructions
Preheat oven to 375° F (190° C) Baking sheet, lightly oiled
In a large pot over high heat, bring 6 cups (1.5 L) water to boil. Add asparagus and cook for 3 to 5 minutes or until tender. Drain; allow to cool.
Meanwhile, in a medium bowl, combine ricotta cheese, mozarella cheese, Parmesan cheese, thyme and sesame oil. Season to taste with salt and pepper if desired.
Spoon about 1/2 cup (125 mL) cheese mixture into center of each burrito. Divide asparagus into 4 portions; lay each portion in center of each burrito. Fold in bottom and sides of burritos and roll, allowing tips of asparagus to extend out top of roll.
Place burritos seam-side down on prepared baking sheet. Bake in preheated oven for 12 to 15 minutes.
Meanwhile in a medium skillet, heat oil over medium heat. Add garlic and cook for 1 minute. Stir in stewed tomatoes and sun-dried tomatoes; cover and cook for 5 minutes or until sun-dried tomatoes are soft. Stir in spinach; cook for 3 minutes or until wilted. In a food processor or blender, puree mixture, adding up to 2 tbsp (25 mL) water, if necessary, to bring to desired consistency. Return to pot and keep warm until burritos are ready.
Serve burritos covered in sauce or pass sauce separately.
Makes 4 burritos
TIP
Leftover cooked vegetables work well in place of asparagus in these tasty wraps.