Avec Bistro Turns Five #AvecTurns5
The little gem, Avec Bistro, turns 5 and for the celebration they are offering for the month of August $5 glasses of bubbly with dinner. I was invited down to celebrate Avec Bistro Turns Five #AvecTurns5 with this amazing menu that I will share with you today. One after the other of amazing dishes were offered that evening. Each one standing apart for it's gorgeous presentation and fabulous flavors.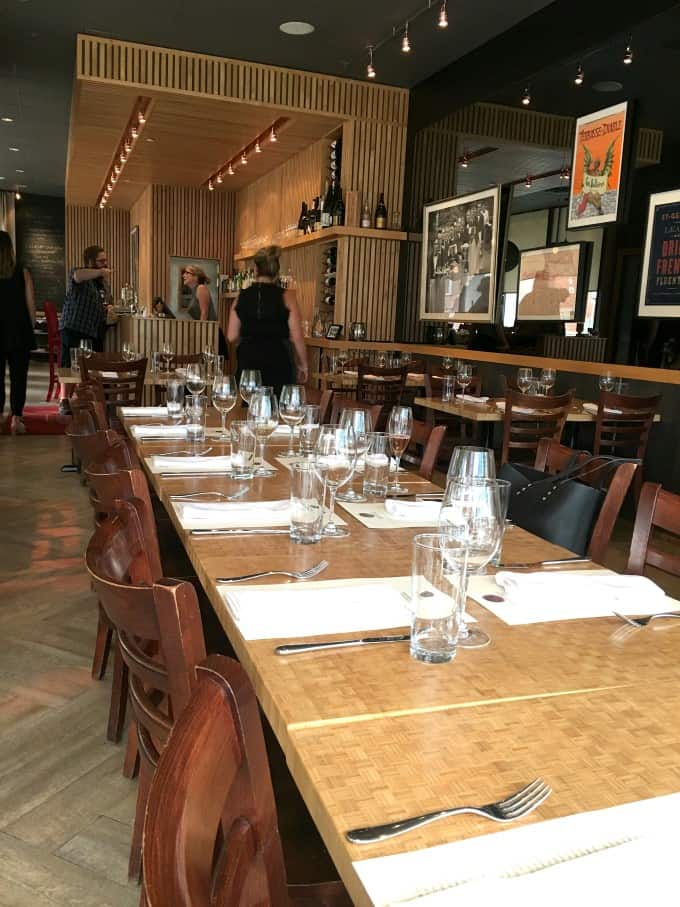 Avec is on the corner of 5th St. and 11th Ave. SW here in Calgary and is a long narrow restaurant that has been serving Calgarians and visitors now for five years. The restaurant envelopes you so that you want to linger, dine, drink and enjoy whom you are with.
French bistro cuisine has a huge appeal to me, one of my absolute favorites and Avec has a great sampling of the classics on the menu.
The Menu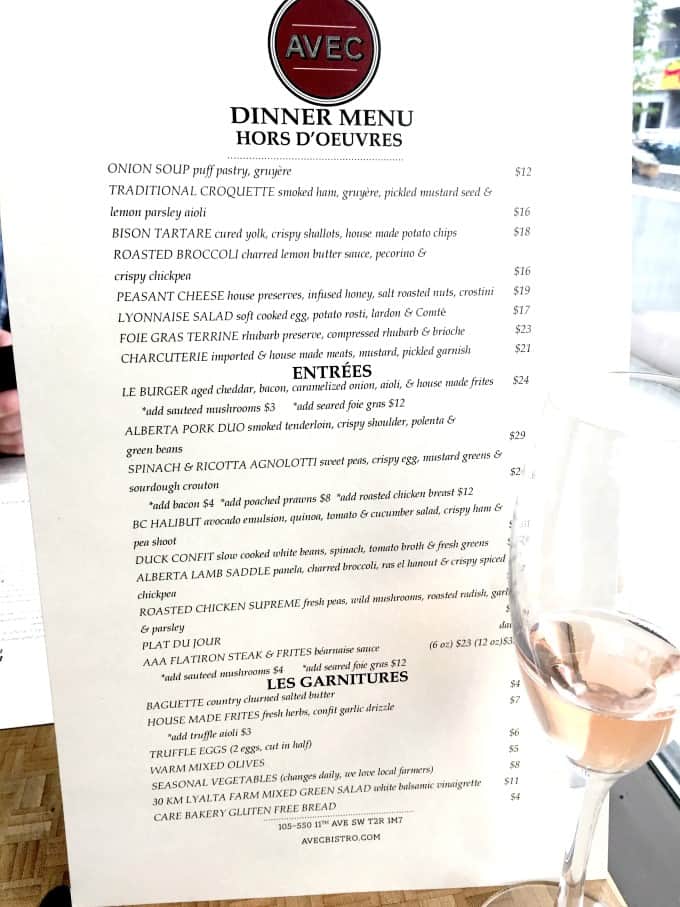 The traditional fare is showcased in dishes like tartare, foie gras, charcuterie, duck confit, steak and frites. All of these and more are made to perfection by chef Daniel Pazzaro.
To start the evening off after a gorgeous glass of bubbly is this tartare but not served traditionally using beef but bison. It is topped with crispy shallots and served with dots of mustard and egg yolk and salty, addictive house made potato chips. Each course had a beautiful wine accompanied and were selected by proprietor and sommelier Jackie Cooke.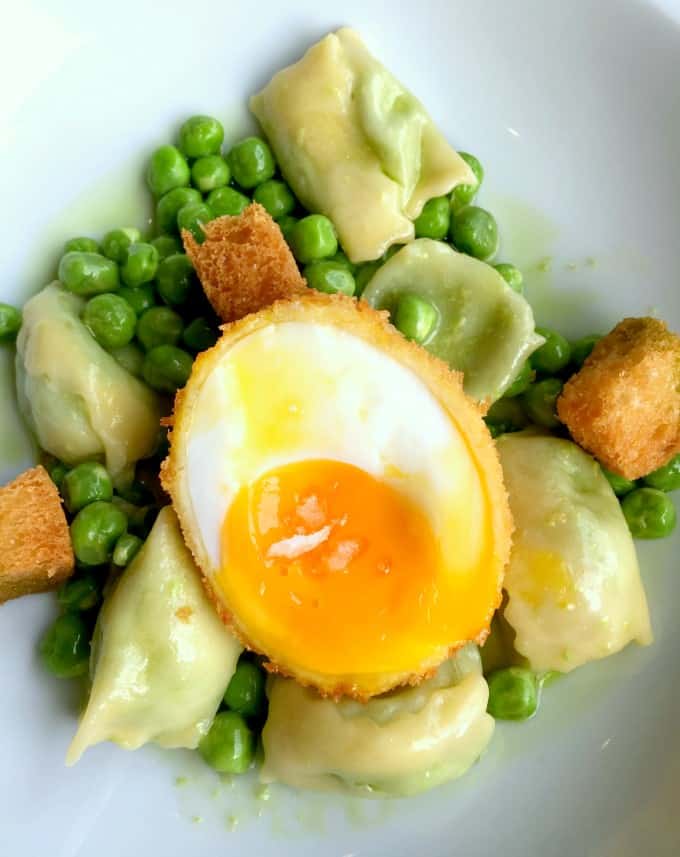 You have my full attention when I am served anything as stunning as this dish. Spinach and Ricotta Agnolotti is topped with a bright, sunny, crispy on the outside, egg. What a fantastic presentation and this dish demands slow savoring, each bite was an over the top enjoyment for me. You can add bacon, poached prawns and chicken to this dish to make it an entire meal.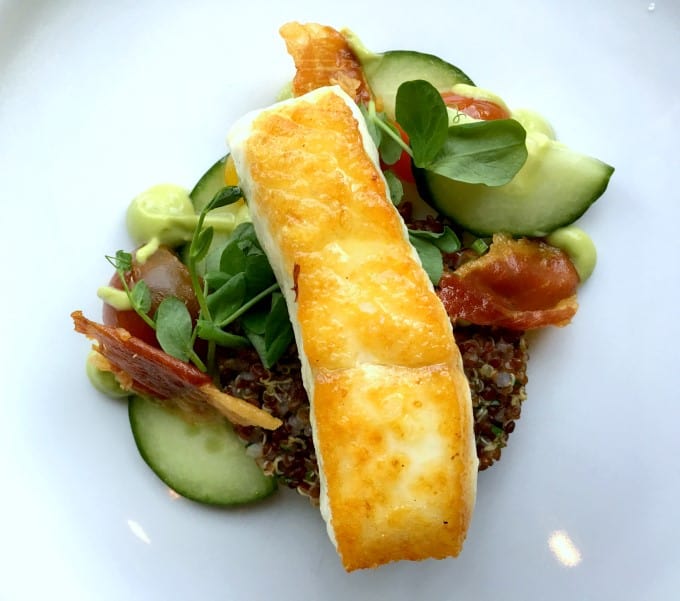 The next course is an astounding combination of flavors and textures with BC Halibut as the main star. Underneath is an avocado emulsion, quinoa, tomato and cucumber salad and crispy ham that finishes it off perfectly.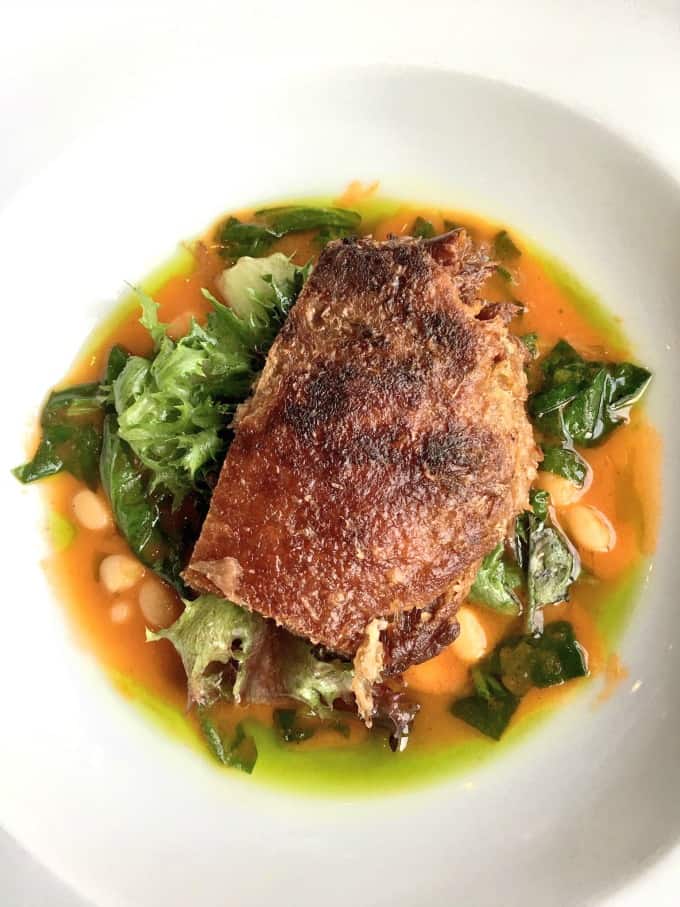 The meal wouldn't be complete without a superbly crispy and mouthwatering duck confit. Served atop slowly cooked white beans, tomato broth and greens. This dish transports me back to France and is skillfully prepared.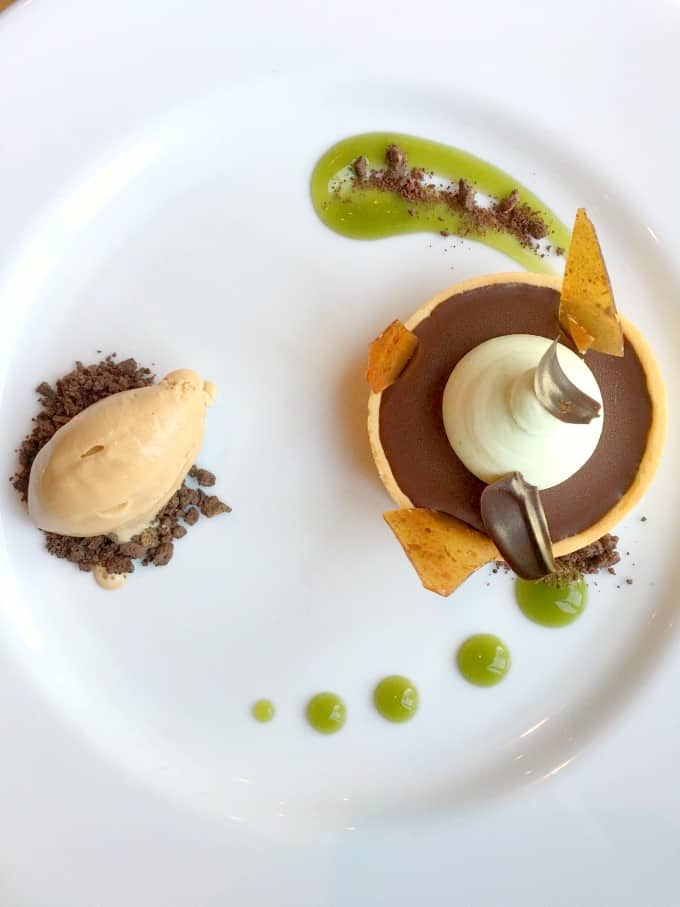 No room for dessert? That is what I thought until we were presented with these delicacies! This chocolate mint tart looked over the top gorgeous but I choose another dessert to go with.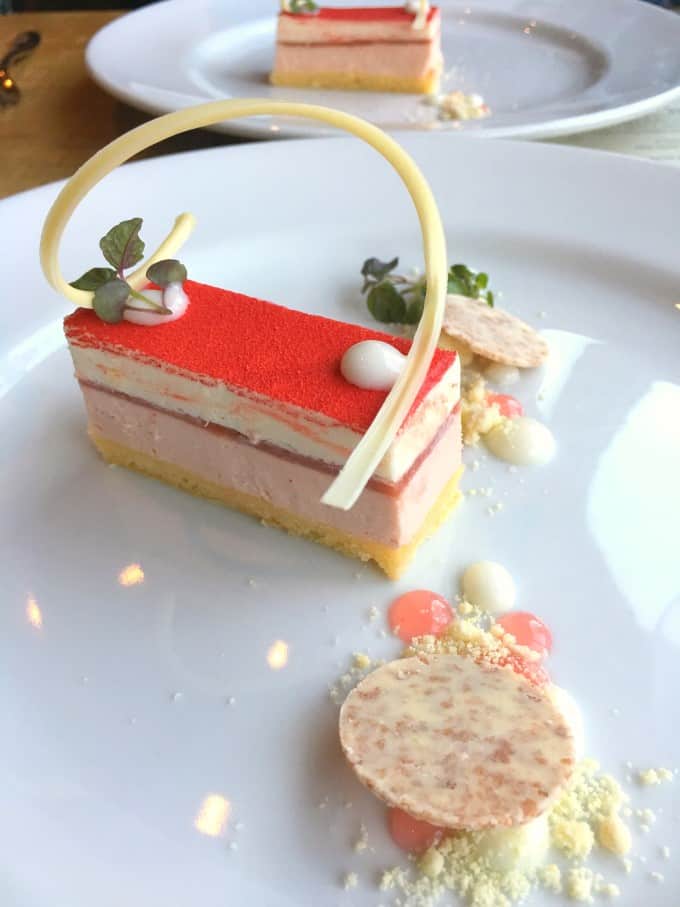 This rhubarb mousse cake was spot on seasonal and dazzling in its presentation. A spectacular meal from start to finish. Come and follow along on Twitter and Facebook to see all that is happening at Avec Bistro and better yet make your reservation today. Don't forget to toast them with a $5 glass of bubbly for the month of August too with your dinner!!