Avocado Tomato Boats
Well today is my birthday and you would think I would have a birthday cake here but I opted for Avocado Tomato Boats. Well, I do have one for tonight prepared but it is for another post I will be doing. Today I wanted to share something with you.
Something I love and it is avocado. I know they are higher in fat but it is the monounsaturated fats and they are oh so good. Nothing I love better for lunch than a quick little salad in an avocado or just the avocado with a little bit of dressing. Filling, satisfying, and delicious!!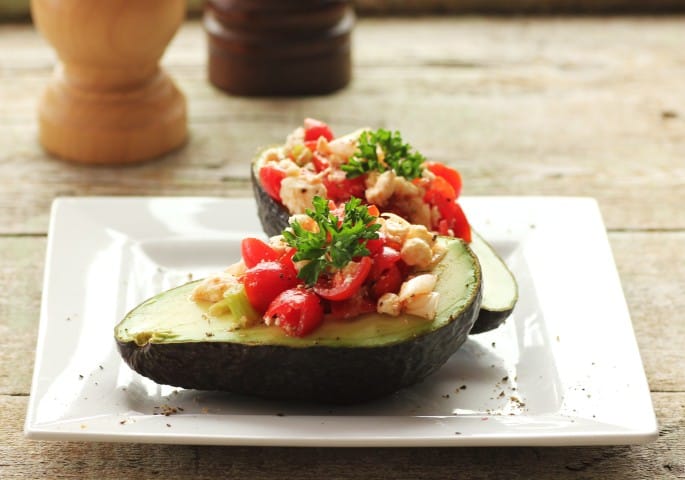 I love avocado anything, guacamole, in sushi, in salads, or just alone. They fall into the fruit category but you wouldn't think of them that way. They are ripe when the skin blackened and give way to squeezing just slightly. Careful as to not get one too ripe as it will be blackened in spots inside.
They do ripen nicely in a fruit bowl at home in two to three days. I like to cut them in half and very carefully with a sharp knife bang the knife blade into the pit, twist slightly and it removes very easily. Be careful this can be dangerous. If I was using the avocado in a recipe I would then peel back the skin and remove the pulp to slice or mash etc.
This fruit is a treat at any time!!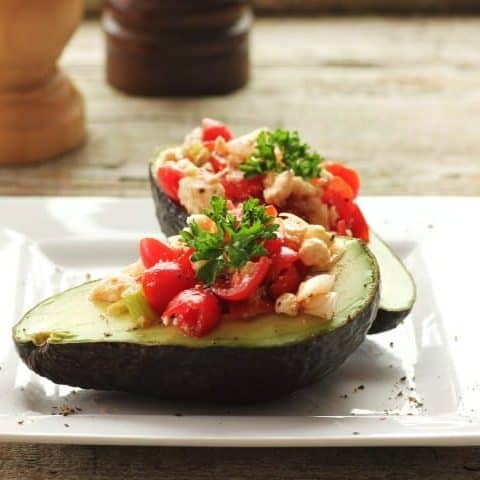 Avocado Tomato Boats
Yield: 2-4 servings
Prep Time: 5 minutes
Total Time: 5 minutes
A perfect fast lunch or appetizer are these Avocado Tomato Boats. Salty feta ups the level of flavor and lemon juice finish it off.
Ingredients
2 Avocados
16 grape tomatoes, halved
1 green onion, chopped
1/3 cup feta cheese, crumbled
1 Tbsp. olive oil
1/2 Tbsp. lemon juice
Salt and pepper to taste
Parsley to garnish
Instructions
In a small bowl place the tomatoes, green onion, feta cheese, olive oil, lemon juice and salt and pepper to taste. Mix gently.
Halve the avocados and divide the salad among the four halves. Garnish with parsley and serve immediately.