We welcomed another wee bundle of joy into our neighborhood this past weekend!! Another little girl. I cohosted with a neighbor and did the dessert table. I made little glasses out of mason jars with ribbons and buttons (cute as a button) for water and lemonade. I did candy coated strawberries in pink, green and yellow. Actually our theme were those three colours. I also did vanilla cupcakes with a buttercream frosting. Little sugar cookies in the shape on onesies for people to take home. Funfetti cookies, so yummy and cute, the recipe is by Gingerbread Bagels, another fellow blogger. Go to her site at www.gingerbreadbagel.com for the recipe. And lastly was the candy coated tri-coloured popcorn which seemed to be the hit. Lots of people requested that recipe so this is the one that I will share with you. It was easy because I had Ken helping me, not only is he the pie guy but also the candy man!!! Here it is.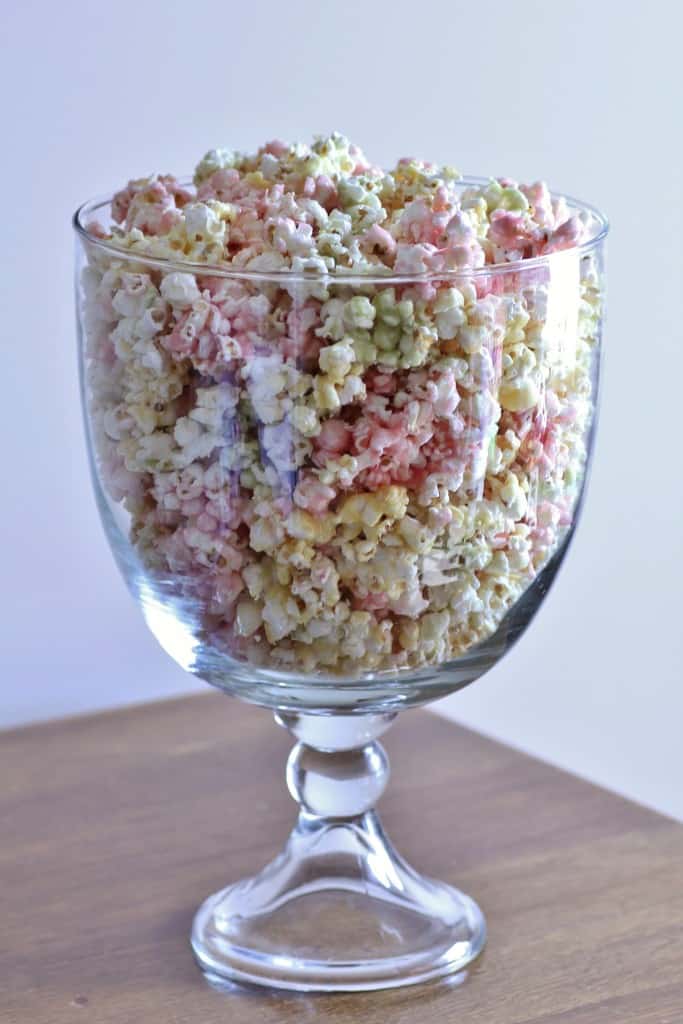 8 quarts of popped popcorn, divided into three
3 cups of sugar
1 cup light corn syrup
4 1/2 Tbsp. butter
1 1/2 tsp. salt
3/4 tsp. cream of tartar
3 tsp. baking soda
1 tsp. each of your desired flavouring (I used coconut, maple and almond)
red, yellow and green food colouring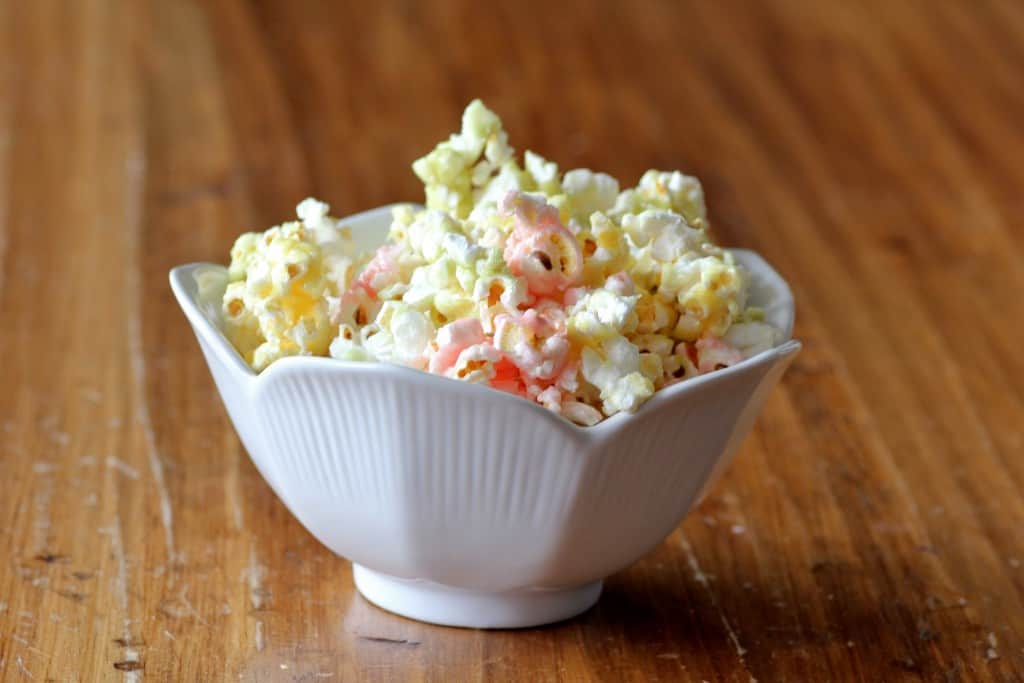 Divide ingredients into one third, so to a sauce pan add 1 cup sugar, 1/3 cup corn syrup, 1 1/2 Tbsp. butter, 1/2 tsp. salt, 1/4 tsp. cream of tartar. Stir to combine and continuing to stir until the mixture reaches a boil. Cook to about 235F without stirring, don't let the mixture start to change colour. Remove from heat and let the mixture stop boiling, add your desired flavouring and colour. Add baking soda and stir, quickly add to popcorn and mix gently to coat corn. Spread our onto a greased cookie sheet. Break into pieces when cooled. Repeat twice more adding a different colour and flavour.