I am over at Real Housemoms today sharing these fun Banana Chocolate Chip Coconut Muffins. These muffins are lovely and fresh tasting to put a spring in your step in the drab month of January. Wonderful banana and chocolate chip get an extra boost of flavor from coconut.
I love a quick grab of a muffin for breakfast or a snack. I can put a fresh muffin in my daughter's lunch or have it ready for a snack when she gets home. Making them fresh at home takes little time and you know all the ingredients that go in. I like to try new combinations of flavors and this one was a real hit. I always seem to have small bags of coconut and chocolate chips lying around in the freezer alongside the frozen bananas. You just may have that combination in your freezer too. I keep all those items in big bins now along with nuts. I almost always have something delicious to put together for a quick muffin or cookie recipe. Coconut, nuts, chocolate, raisins all stay fresher in the freezer!!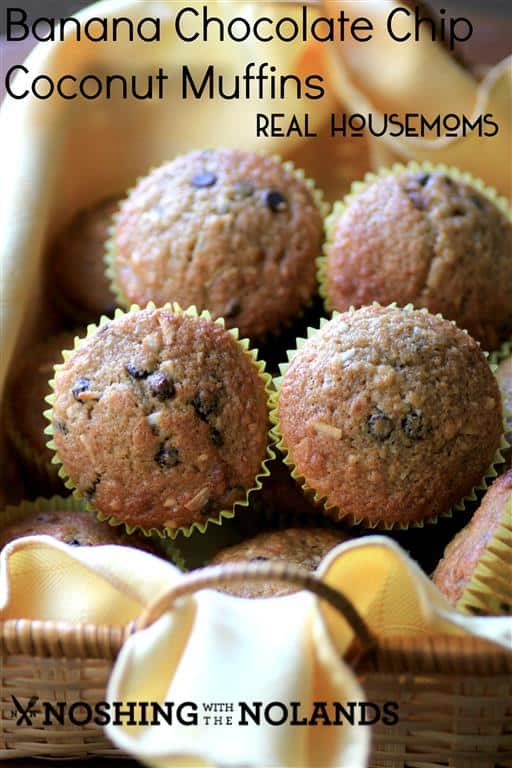 Come HERE for the recipe. Have a look around as there are many things to see at Real Housemoms. Stay awhile and enjoy yourself!!