As I had said when I gave you BBQ Cauliflower Curry I am tired of our same old veggie stir fry that we have done for years on the BBQ. Nothing wrong with it, it is delicious but it is time for change. I did an explosion of veggies with this BBQ Your Veggies with Metropolitan Chef. Some unique mushrooms that I found conveniently packaged together, like brown, white, baby portobello, oyster, shitake, chantrelle and enoki!! What really made this BBQ veggies soar above the others that I have had was the addition of Sea Salt Fusion Veggie Garnish. This garnish can be added after the veggies are done but I put it right in the mix with it all. YUM!!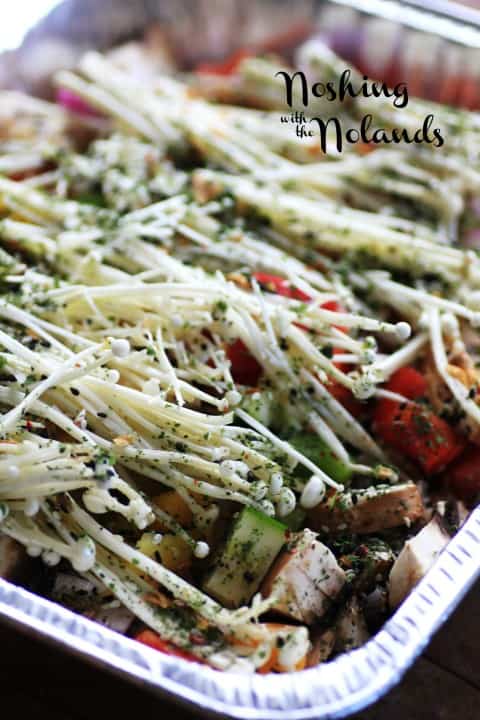 Those little enoki mushrooms turned into something like pasta when the veggies were done, scrumptious!! A garden medley feast!!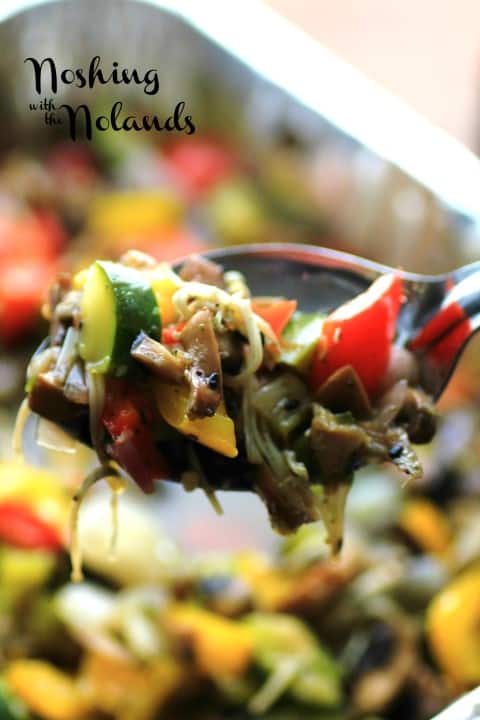 Then I went a little crazy and topped the whole thing off with feta cheese. This went perfectly served up with Pork Souvlaki !!!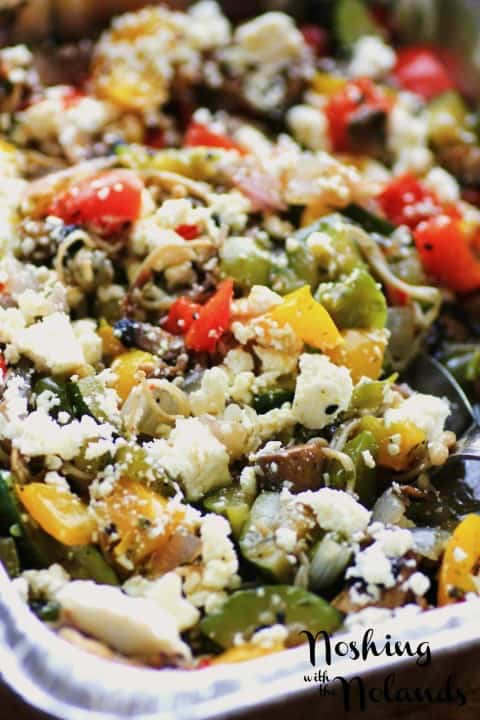 Metropolitan Chef rubs are low in sodium, gluten free, virtually calorie free and contain no additives, fillers or preservatives. The veggie garnish adds, color, texture, crunch and best of all loads of flavor!!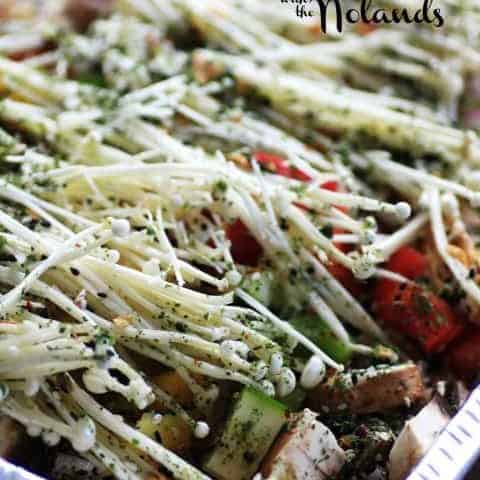 BBQ Your Veggies with Metropolitan Chef
Yield: 6-8
Prep Time: 20 minutes
Cook Time: 30 minutes
Total Time: 50 minutes
A huge medley of fresh veggies cooked up to perfection on the BBQ!!
Ingredients
3 brown mushrooms
1 small portobello
1 large white mushroom
Large bunch of enoki mushrooms
If available 2 or 3 or each:
oyster
shitake
chantrelle
1/2 zuchini
1/2 large red onion
1 yellow pepper
1 red pepper
1/2 green pepper
1 pkg. Metropolitan Chef Veggie Garnish
Feta Cheese for garnish
Instructions
Slice up all the veggies into bite sized chunks, except for the enoki mushrooms. Drizzle with olive oil and Metropolitan Chef. Cover with foil. BBQ on medium for 25- 30 min. Stirring occasionally until vegetables are tender.