Beringer Bros. Bourbon Barrel Aged Wine
The Beringer Bros. Bourbon Barrel Aged Wine was the guest of honor at the event we went to recently at the Wednesday Room here in Calgary. The Beringer Bros. have been around since 1875. That is when the brothers, Jacob and Frederick purchased 215 acres of land and became one of the first wineries in Napa Valley.
All photography for the event was supplied by JM Photography which I was very pleased with as my own pictures are nothing in comparison and you can really see and enjoy all the fun things they had for us to do!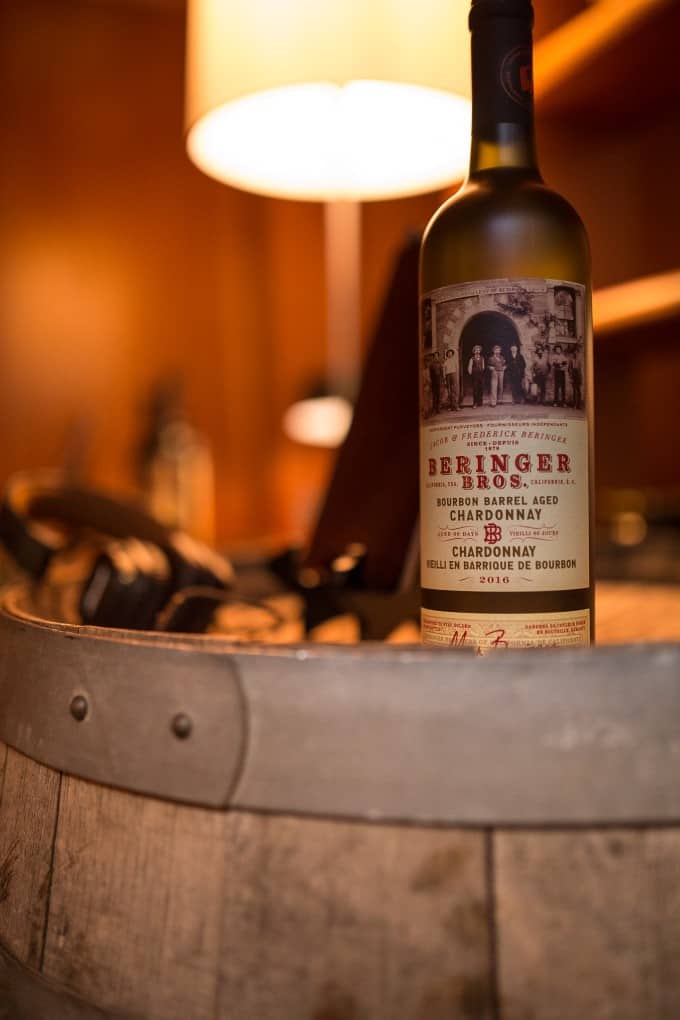 Not only are their reds bourbon barrel aged but you get that wonderful flavor in their chardonnay too. The result is a uniquely rich, warm and bold flavor.
Beringer Bros. say, "This wine showcases a bouquet of ripe apricot, vanilla bean, and buttered toast. Creamy and mouth-coating, the palate evokes apple pie and vanilla ice cream with caramel coming through on the lingering finish."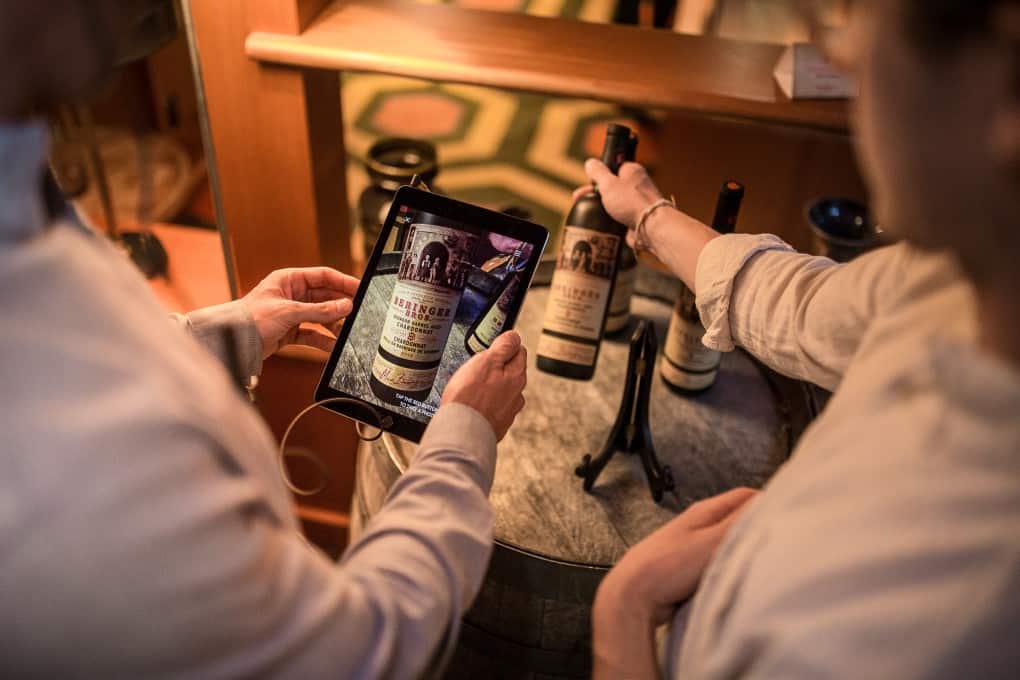 There was a fun augmented reality to play with and see the Beringer Bros. come back to life on their bottle. It is a simple app. to install and you can play along too.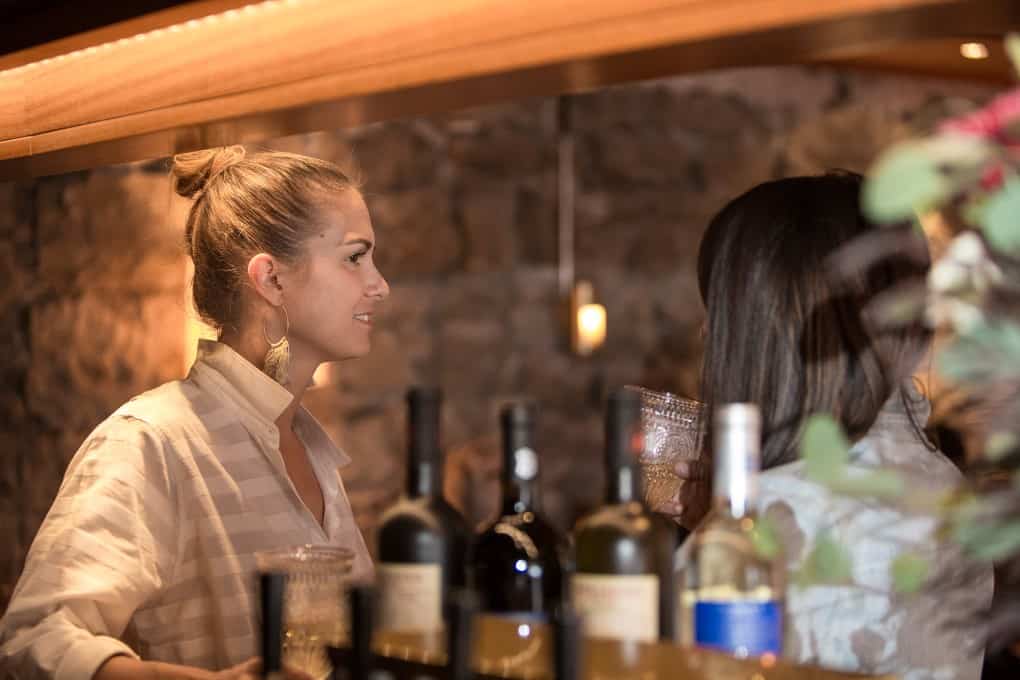 The wine was free flowing at the bar and there were four to choose from besides the mentioned chardonnay. Beringer Bros. also offered a Cabernet Sauvignon and a Red Blend in the bourbon barrel series.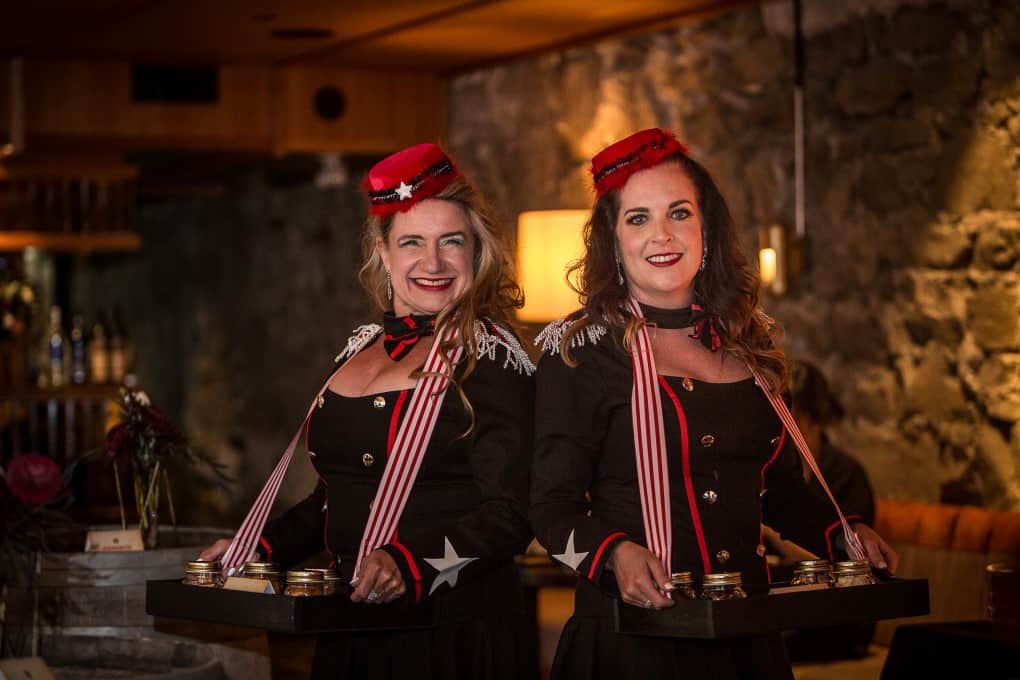 The Wednesday Room was perfect with their vintage setting to celebrate another era like the Prohibition. These ladies made it fun with samples of fruits and nuts to pair up with your wines.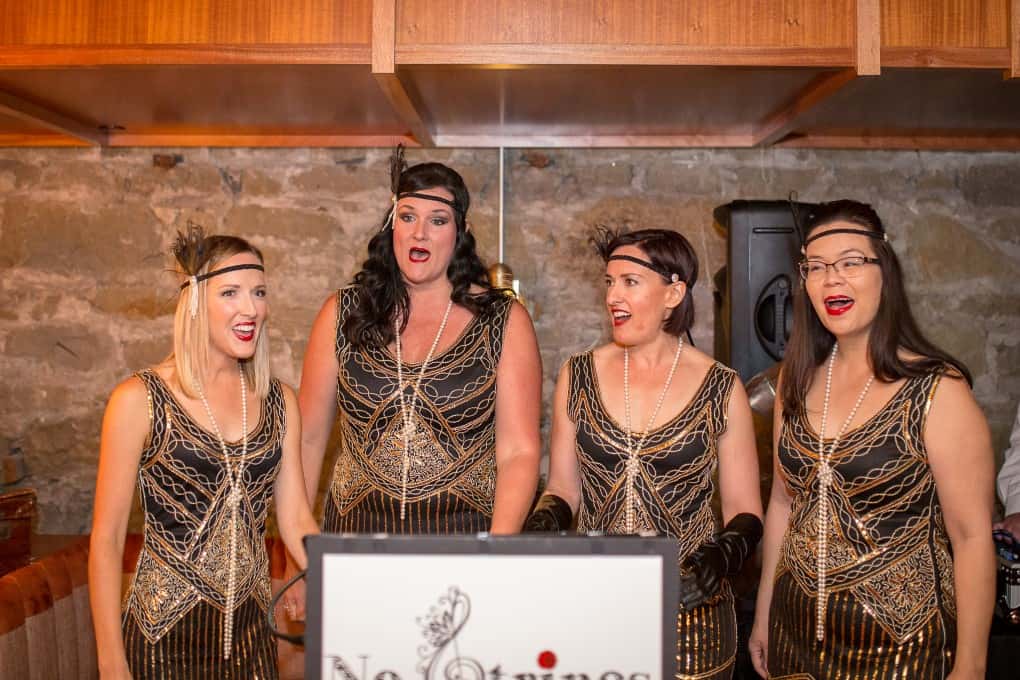 The melodies of No Strings Accapella Quartet made the night complete for entertainment.
Wonderful Food at The Wednesday Room
Ken and I sat down to enjoy some of the food for the evening. They had crab legs, shrimp, oysters, charcuterie and more. Lots of amazing nibbles served up while you wandered around mingling also. I oh so remember the Chicken Fried Cheddar!!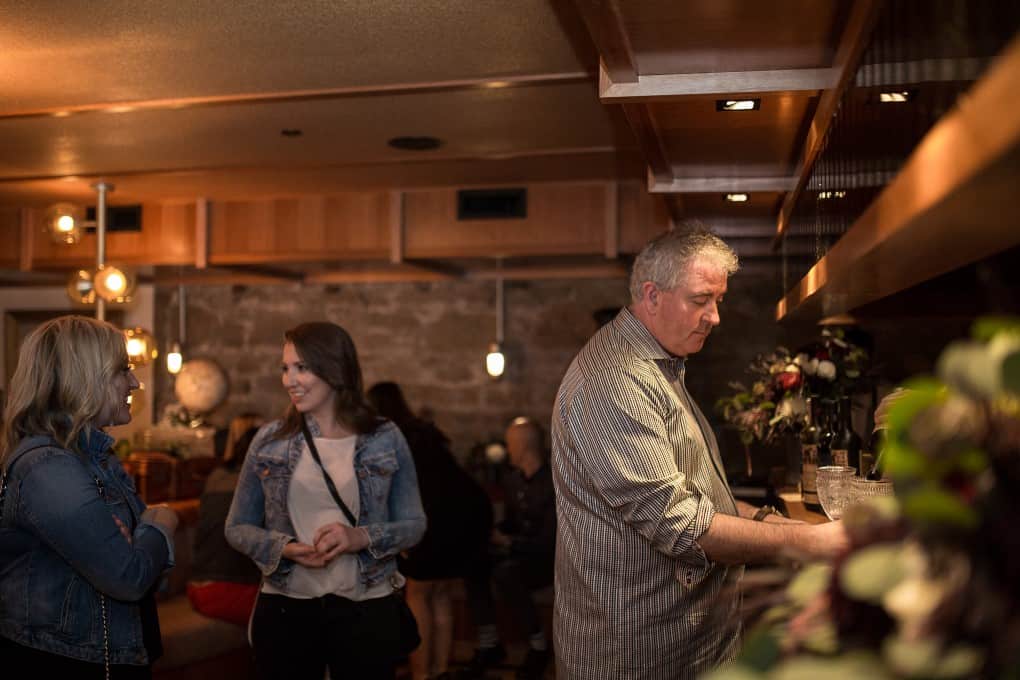 Back up to the bar for some more delicious Beringer Bros. Bourbon Barrel Aged Wine. Their latest varietals are aged for 60 days in charred, American oak bourbon barrels and that really lends to its flavoring.
Beringer Bros. talk about their Cabernet Sauvignon saying, "This wine is bursting with aromas of ripe black cherry, dark chocolate, and vanilla. The palate is lush with ripe tannins and an integrated acidity, showcasing toasted hazelnuts, toffee, and blackberry preserves on the finish."
We also received gorgeous monogrammed leather coasters that were made right on site by this lovely lady.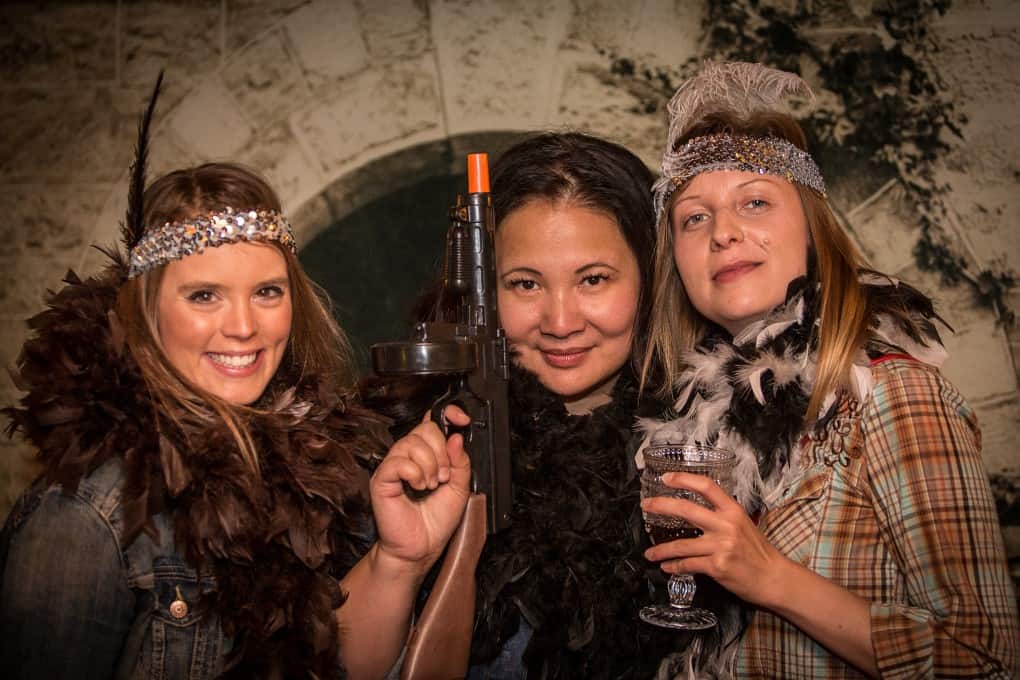 There was a fun dress element to the evening where they also supplied you with quality photos. The fun was never ending!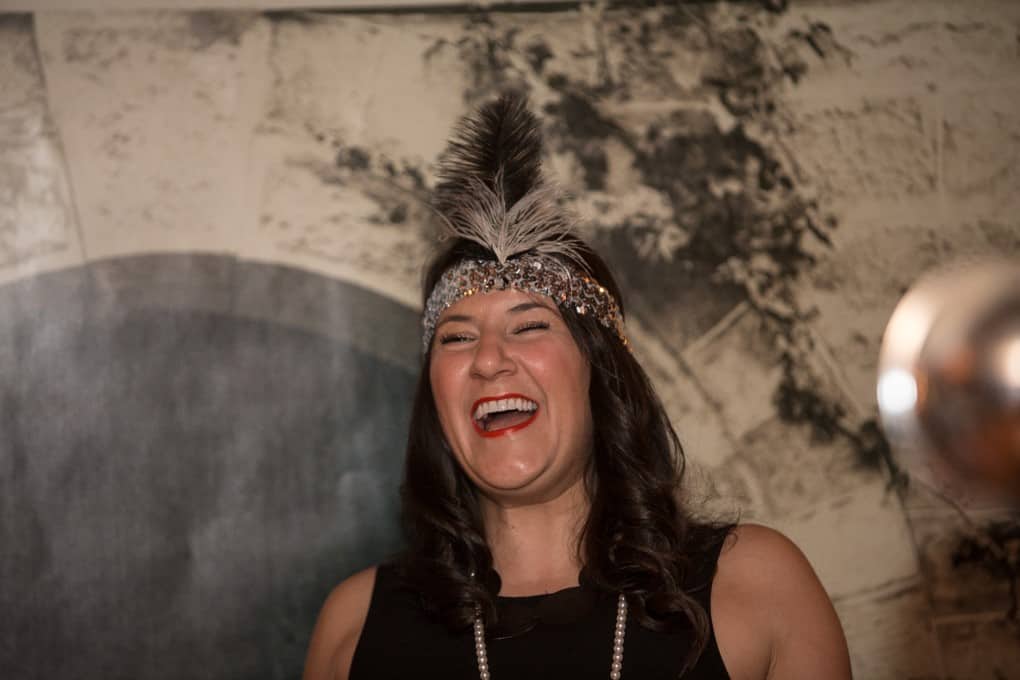 Add some Beringer Bros. wines into your fun summer entertaining this year. You can follow along with their fun events, happenings and ideas on Facebook and Instagram.