Best Holiday Gifts 2019 – Dreaming of Summer
Disclosure: I was compensated for this post. All opinions and experiences are my own. #Breville Sponsored #Thermoworks Sponsored #CraftyCocktail Sponsored #RobertRose Sponsored #Hurom Sponsored
Here is our second gift guide for the holiday season, Best Holiday Gifts 2019 – Dreaming of Summer. These gift ideas aren't entirely summer based as they can be used year-round but they gave me a feeling of wanting to be outdoors in the warm sunshine again.
Here is our first gift guide this year, Holiday Gift Guide 2019 – Family Kitchen Edition. It is full of wonderful ideas for the kitchen that everyone in the family will love.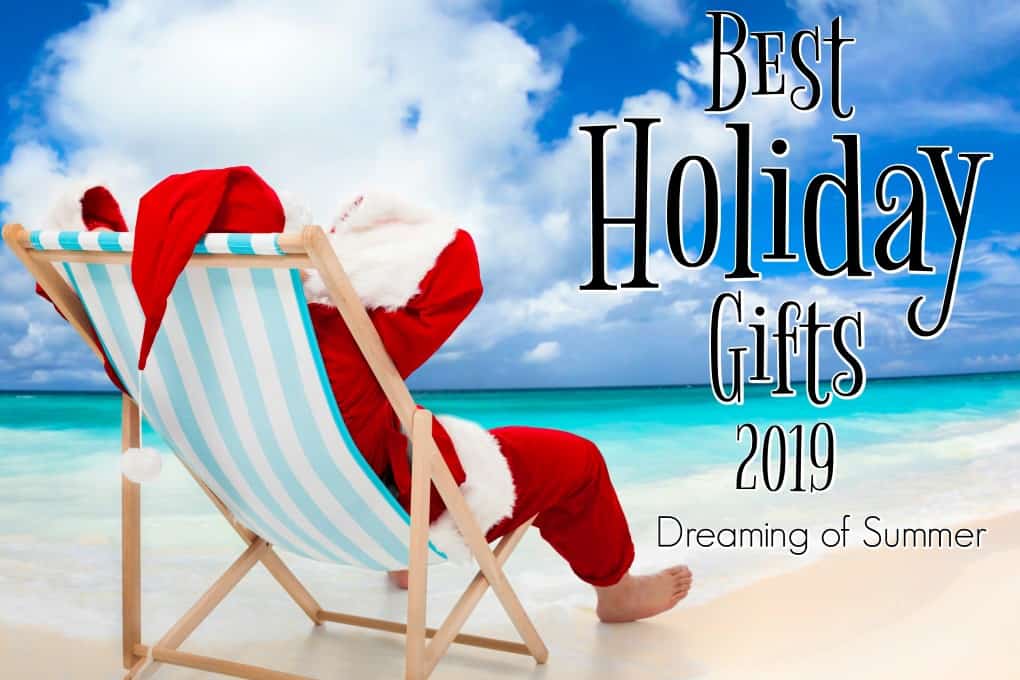 Best Holiday Gifts
This post contains affiliate links. As an Amazon Associate, I earn from qualifying purchases.
What do I think is so much fun at this time of year, Christmas Gift Guides!!? Fun ideas all centered around gourmet treats to delight the young and old are the best holiday gifts. Nothing like bringing the feeling of summer into the house to get you feeling good.
Dreaming of Summer
You can bring the smoky flavors of an outdoor fire in with the Breville Smoking Gun. Enjoy a smoky Old Fashioned while munching on some lovely Herb Roasted Cashews! This would make an amazing start to a dinner party.
Enjoy subscription boxes from Crafty Cocktails or give them as a gift for a unique cocktail experience every month. Sit back and close your eyes and let the magical flavors of these amazing libations take you to another part of the world. Enjoy them with a hot or cold appetizer too!!
Thermoworks line of excellent products make great stocking stuffers and they will take you from BBQ to oven and back with fine precision and extremely accurate temperatures. We have used their products for years and years and love them.
The sunshine of a summer's day can be in your kitchen with the Hurom's Citrus Juicer. I can't wait to make my first lemonade with this awesome juicer. That will for sure have me dreaming of summer!!
Do you have an indoor grill? Then you will want to get this great cookbook for 125 Best Indoor Grill Recipes. Make up a whole meal around some summer favorites like potato salad but give it a twist with Hot German Potato Salad. You will love doing an indoor picnic with some great recipes.
Are you a BBQ enthusiast? Need a little more help, well this amazing cookbook entitled Southern Smoke has got your back on the basics of smoking with a grill or smoker.
I am so happy to be able to share with you these Best Holiday Gifts, happy shopping for the perfect gift!!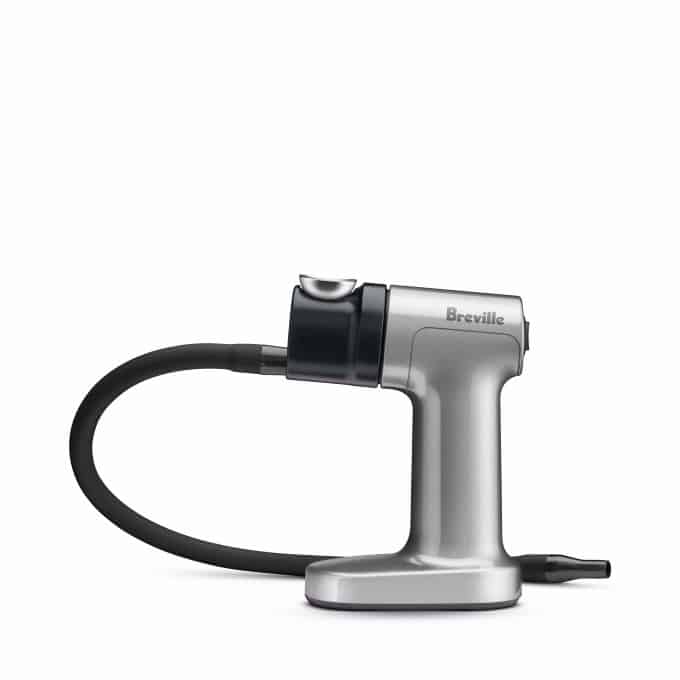 Effortlessly smoke food at home.
Get ready to enjoy smokehouse flavors that will make you salivate. This amazing kitchen tool allows you to infuse a variety of foods and drinks with natural smoky flavors like applewood and hickory with gentle cold smoke.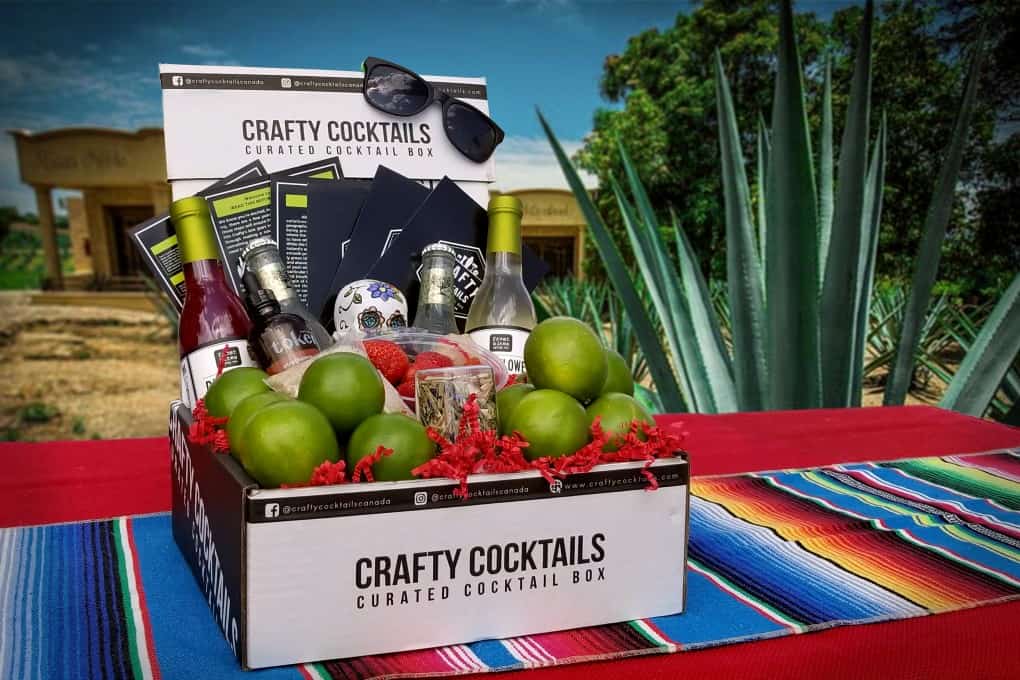 DIY cocktail boxes! Crafty Cocktails is a Canadian box subscription service that aims to take the edge off of home-bartending. Each month they send you 3 unique, easy-to-follow recipes with all of the pre-portioned ingredients (except the booze) to mix 4 of each recipe. That's 12 upscale lounge quality cocktails in a box!
Spice up your next cocktail party with friends, impress a date with your mixology skills or just improve your overall cocktail culture knowledge. Know someone that loves cocktails? Crafty Cocktails offers a simple gift-a-box service which makes it easy to send a single box or a cocktail box subscription to a friend.
Crafty Cocktails website is full of useful tools to help you step up your mixology game. Recipes, blogs, "How To" videos for each cocktail and much more. So what are you waiting for? This weekend, Make A Night In, A Night Out!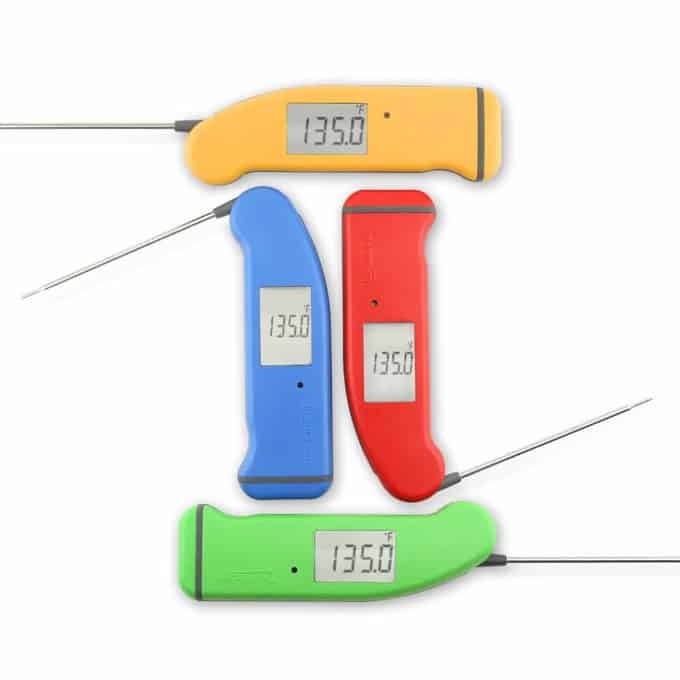 Thermapen – Designed to withstand the abuse of a commercial kitchen at a price point the hobbyist chef can afford, Thermapen is the best thermometer in its class.
Thermapen boasts 2-3 second read times with an accuracy of ±0.7° F among many other features such as an auto-rotating display, intelligent backlight, and a motion-sensing sleep-wake mode.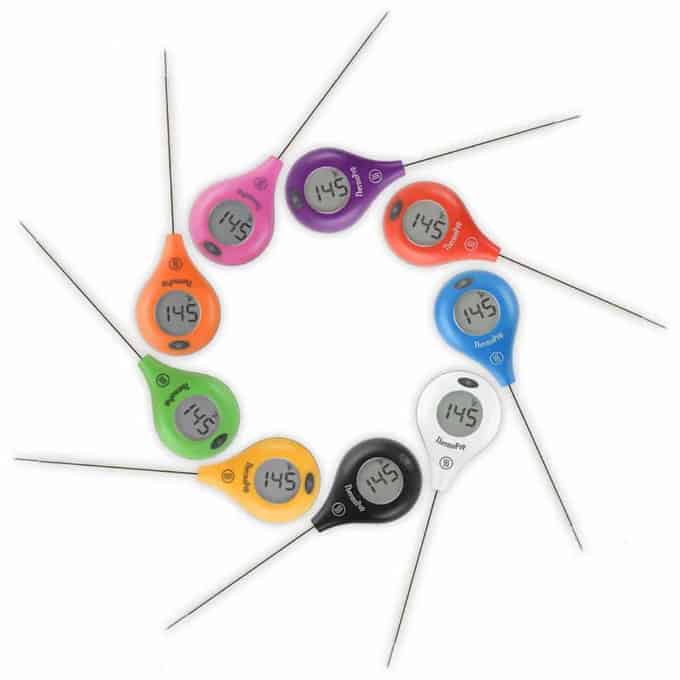 ThermoPop
– ThermoPop features big digits and a backlight for dark conditions. Molded-in seals and buttons make it splash-proof.
Durable construction outlasts similarly priced pocket thermometers. Simple operation reduces user errors. Wide range is suitable for frozen foods and deep fryer testing. Accuracy is guaranteed to remain within ±2°F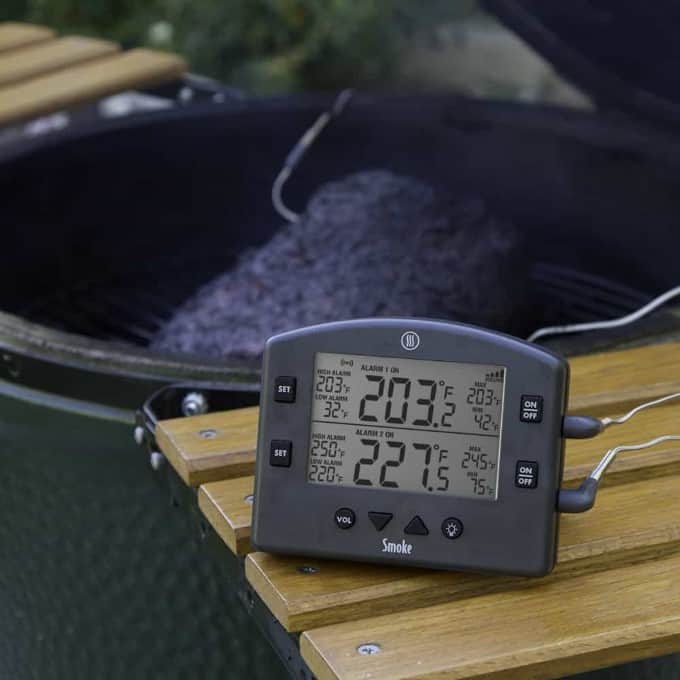 Smoke
– Smoke is designed to track temperatures over an extended period of time with moderate-heat cooking methods such as smoking, oven-roasting, deep-frying, homebrewing, and Sous Vide and to be used while grilling.
With two probes you can easily track oven/grill temperatures in addition to food temperature or you can mix and match probes to match your cook.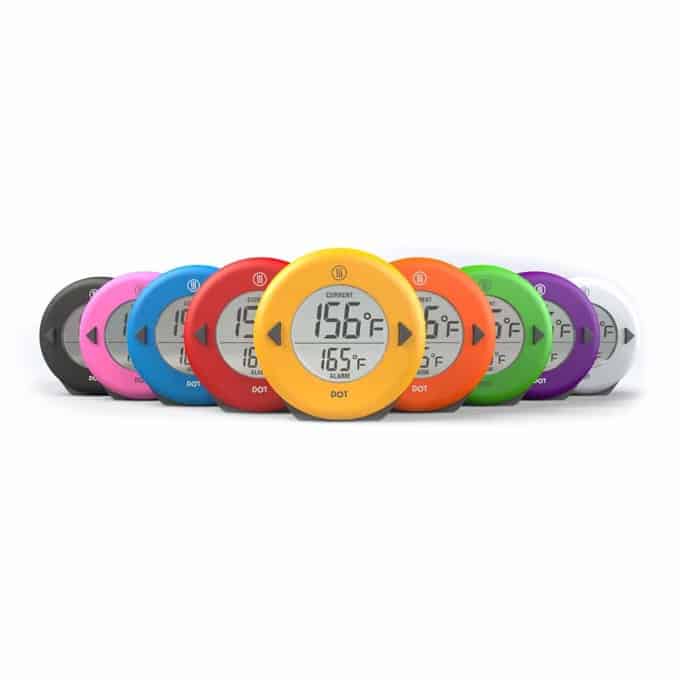 DOT
– DOT is engineered to do one thing really well. Set your target temperature with the up or down buttons. Then insert the probe in your food, and DOT beeps when it gets there. Simple as that.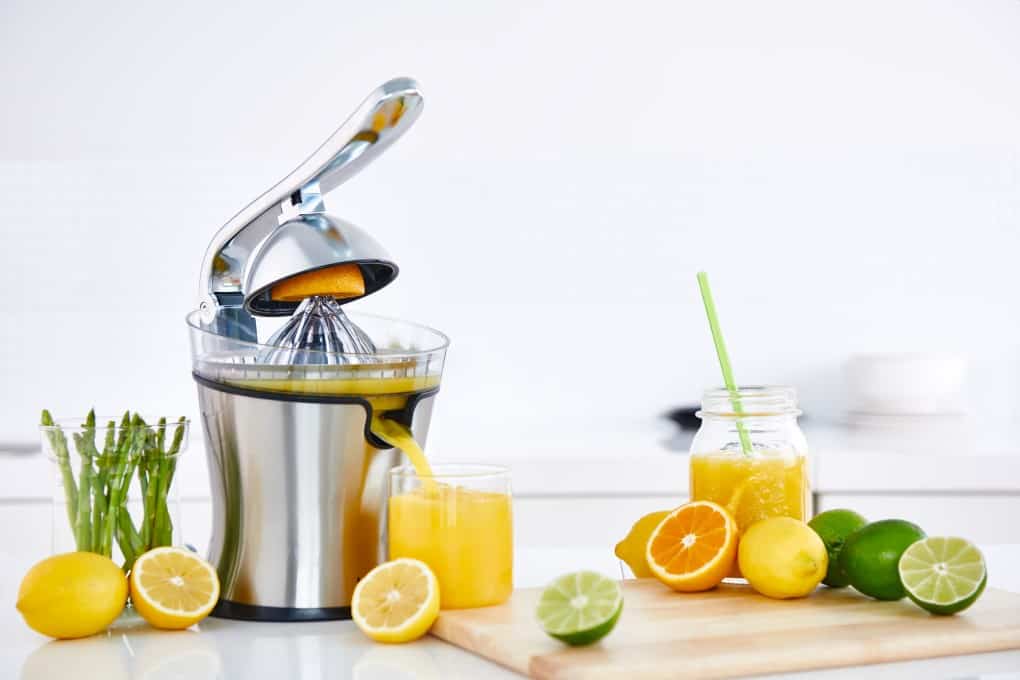 HUROM's Citrus Juicer is perfect for your simpler juicing needs. Whether it's juicing large oranges for a breakfast OJ or small limes for your seltzer water.
With a 1-size-fits-all finned juicing cone, the Citrus Juicer will help you single-handedly squeeze any citrus fruit. Plus, yield the maximum amount of juice (leaving the rind completely empty).

125 BEST INDOOR GRILL RECIPES features over 125 recipes along with advice on how to enjoy delicious grilled meals all year round without the fuss of using an outdoor grill and without the trouble of even leaving the house.
Some of the delicious recipe options include Blackened Red Fish, Beef Souvlaki with Tzatziki Sauce, Cilantro Lime Chicken, Shrimp Satay, Southern Fried Chicken and Honey Dill Salmon with Dijon. Indoor grill-chefs will love these great recipes and practical indoor grilling tips and techniques.
125 BEST INDOOR GRILL RECIPES has been emerging as a market leader and is the perfect companion for indoor grill enthusiasts.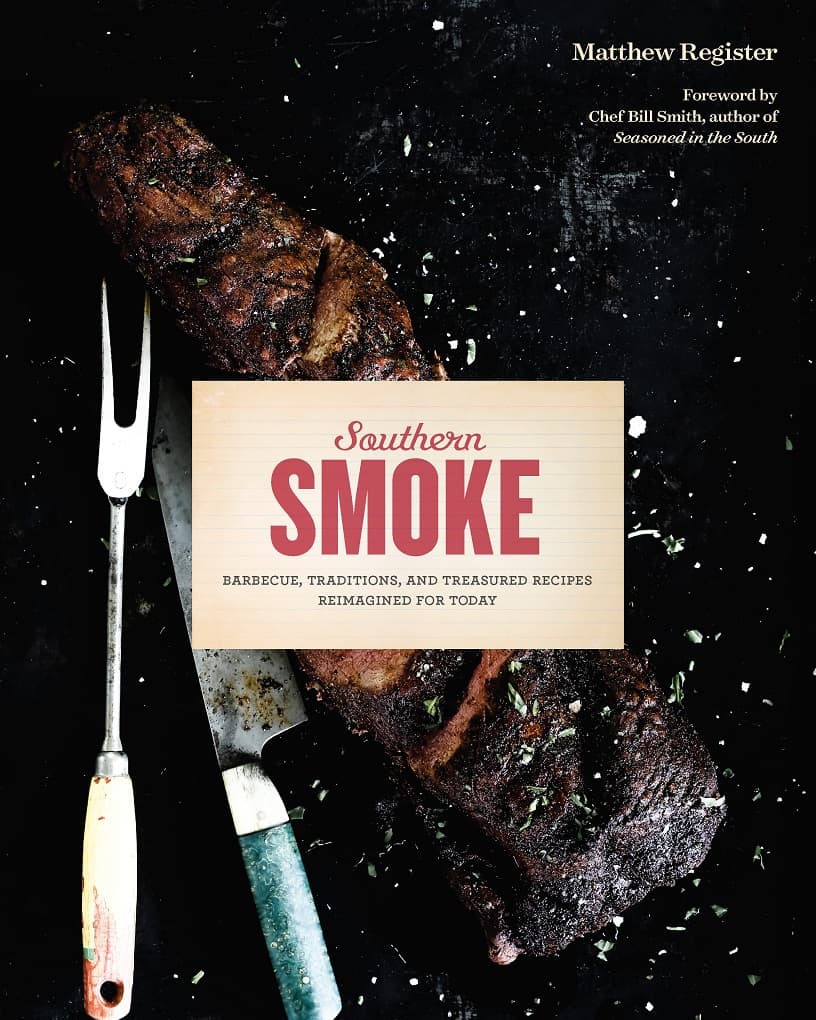 This book is an intriguing dive into the barbecue of North Carolina, the Lowcountry, Memphis, and the Delta, with must-try meats, sides, and desserts! In this book, Matthew teaches the basics of smoking with a grill or smoker. He outlines how to manage the fire for long smoking sessions and shares pitmaster tips for common struggles (like overcoming "the stall" on large pieces of meat). He then explores iconic barbecue regions and traditions:
o Start off in North Carolina, the home of slow-smoked pork and tangy vinegar sauce. Other highlights include chicken quarters with church sauce, barbecue potatoes, collard chowder, and pork belly hash.
o Travel the Lowcountry, where seafood meets barbecue. Go all out with frogmore stew, pickled shrimp, and fire-roasted oysters, or sample unique recipes like funeral grits, likker pudding, and James Island shrimp pie.
o Then take a trip to Memphis and the Delta, a longtime barbecue hub known for dry-rubbed ribs. Other standouts might surprise you! Learn the secrets behind Delta tamales, Merigold tomatoes, okra fries with comeback sauce, and country-style duck.