Best Summer Pasta Salad
Thinking of ways to use up all those tomatoes and fresh veggies, try this Best Summer Pasta Salad. Last year I had so many I didn't know what to do with them. This year we have had crazy weather and also did our deck so my poor plants lived inside when they needed visits from the bees. Now I think the bees are gone sadly but even if you don't have a yard full of veggies this salad can be easily made and it is delicious!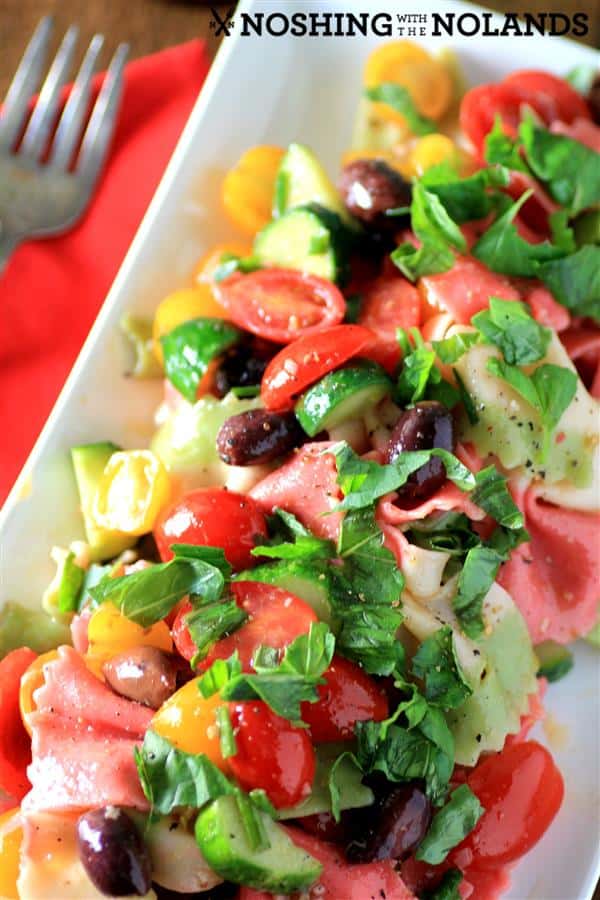 I found a gorgeous bag of tri-coloured pasta at an Italian market and instantly thought of a bright and flavorful pasta salad. This salad is perfect for a late summer BBQ, picnic or potluck! Great for the coming weekend with Labour Day events.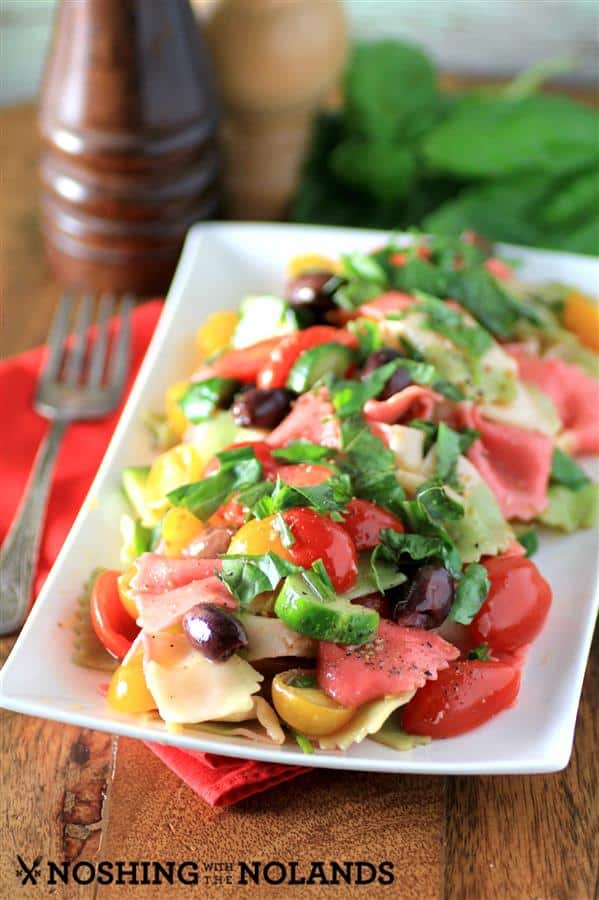 Impress family and friends with this easy pasta salad, a plain bow tie pasta can be easily substituted for the tri-colour pasta and that is easily found in any grocery store.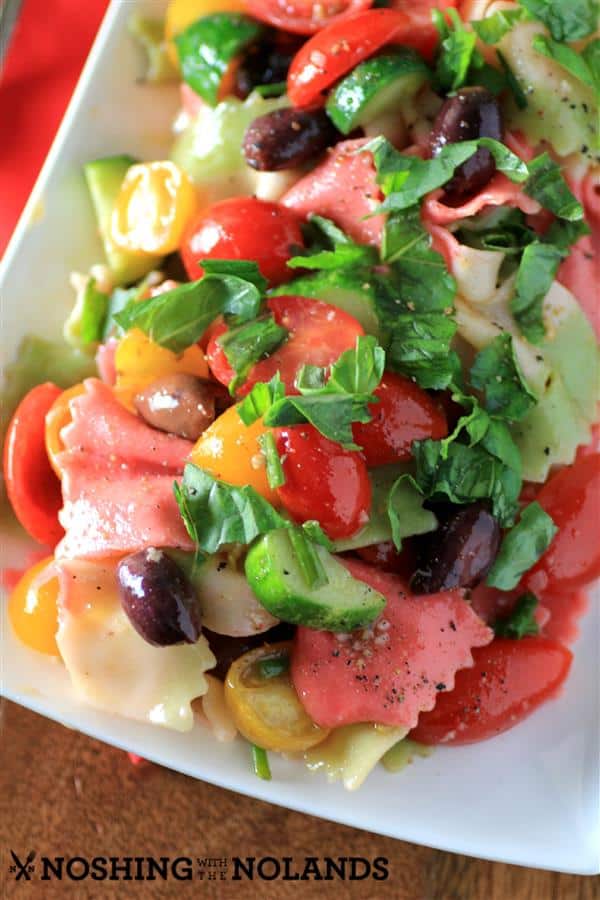 Juicy tomatoes, salty olives, crispy cucumber with loads of flavor from garlic and herbs, make this a memorable salad for anytime of the year!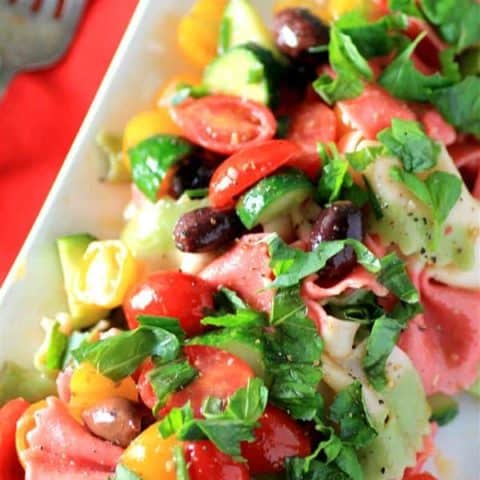 Best Summer Pasta Salad
Yield: 4
Prep Time: 15 minutes
Cook Time: 10 minutes
Total Time: 25 minutes
The Best Summer Pasta Salad is full of delicious flavor from tomatoes, cucumbers, garlic, olives and herbs!
Ingredients
10 oz. bowtie pasta
2 large cloves garlic, skinned
10 oz. yellow cherry tomatoes
10 oz. red cherry tomatoes
3/4 cup pitted small black olives
2 Tbsp. fresh chives
1/2 cup fresh basil
4 small cucumber, sliced and halved
3 Tbsp. white wine vinegar
6 Tbsp. olive oil
Sea salt and freshly ground pepper
Instructions
Add the pasta and the garlic to a large pot of boiling salted water. Cook until al dente and then remove the garlic and set aside. Rinse pasta under cold water to cool. Chop the tomatoes, cucumbers, chives adn basil. Add to a bowl with the pasta. Top with the olives. Mush the garlic cloves with a fork or in a mortar and pestle. Place in a small bowl and add in the vinegar, oil and salt and pepper. Drizzle over the salad and toss gently. Top with a little more salt and pepper when serving.
Adpated from Jamie Oliver.