The Big Taste at Ki Modern Japanese 2016
The three of us have been out and about dining in our fine city as of late and last night we were inviting down to Ki Modern Japanese for a preview of The Big Taste at Ki Modern Japanese 2016 which starts tomorrow, March 4th and runs until the 13th here in Calgary. We all love sushi and Ken and I adore Ki, so we were excited to share the experience with Amber who really has turned into a fantastic foodie. She will try anything and loves most, at times with an enuthusiastic tear in her eye. That was exactly her experience at Ki for their incredible tasting menu for only $35, you will be amazed. Let me share with you what we had!!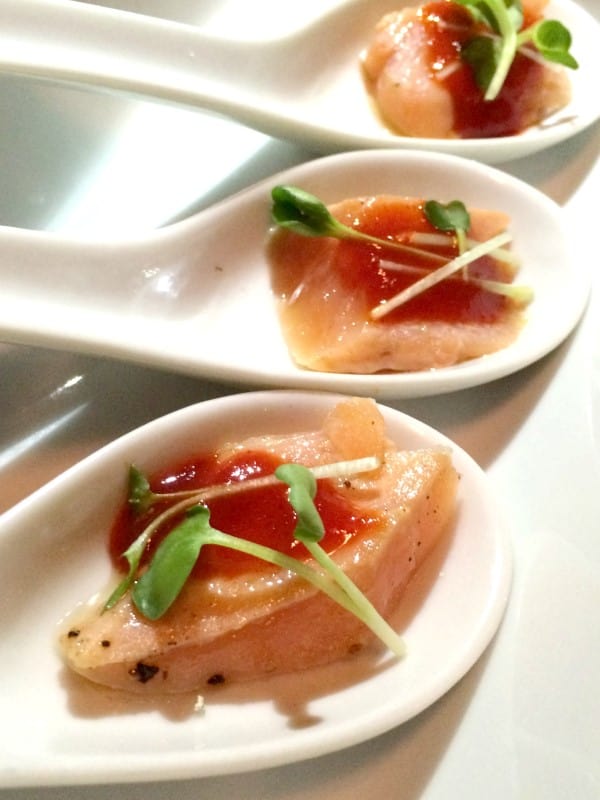 Well at Ki, The Big Taste starts right away with a delightful amuse bouche. Their fish is incredible tasting, the pairing of a perfect little chili sauce, amazing. Amber wanted more right away!! I love when a restaurant gives you a delightful gratis selection, it means they care and I love that it is according to the chef's selection alone. Speaking of the chef we were honored that the new Chef Dela Cruz came out to speak with us and introduce himself. We were fast friends and told him how wonderful the dinner was, here is a little back ground on Ki's new innovative chef.
Chef Lawrence Dela Cruz moved from a small town in the Philippines to Calgary when he was nine years old and quickly developed a fascination with cooking. Growing up his family favoured traditional Filipino dishes, but Delz Cruz was curious to try new cuisines. Inspired by cooking shows such as the CBC's The Urban Peasant and Bobby Flay's Boy Meets Grill, Dela Cruz began experimenting in the kitchen at just 12 years old. This early interest in exploring new flavours set him on course to pursue a career as a professional chef.
Dela Cruz got his first taste of restaurant life working as a dishwasher – He remembers idolizing the chefs he saw working there and this admiration for the craft of cooking has motivated him throughout his career. After a few years earning his stripes, Dela Cruz landed his first chef position at renowned steakhouse Vintage Chophouse.
Dela Cruz spent seven years at Vintage Chophouse fine-tuning his skills and completing his apprenticeship from the Southern Alberta Institute of Technology (SAIT). During this time he also worked under Chef Andrew Richardson at Blink Restaurant and Chef Brian Diamond at IL Sogno. Dela Cruz is now applying his nearly ten years of professional experience to his role as Head Chef at Ki Modern Japanese + Bar Calgary.
A lover of classic French cooking, Dela Cruz also draws inspiration from different Asian cuisines, including the Filipino foods he grew up eating. Never far from a kitchen, Dela Cruz enjoys reading cook books and cooking for his parents and grandparents in his spare time.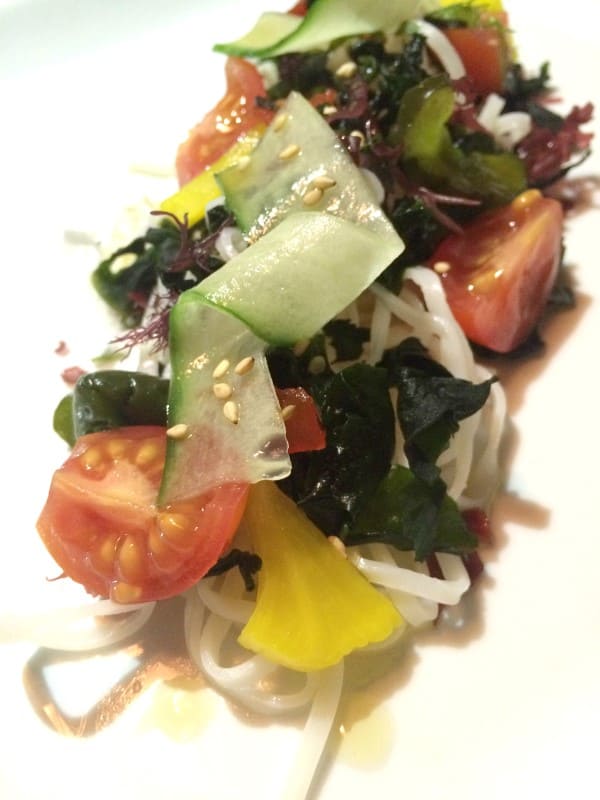 Next on the tasting menu was this wonderful Vegetarian Sunomono Salad of noodles, oshinko, seaweed, tomato with a hiyashi tosazu vinaigrette. This amazing salad was so unique, the noodles were a bit more than an al dente texture and as Amber said "works perfectly with this salad". There was not a morsel left on anyone's plate. Optional pairing: Fukumitsuya Junmai draft sake (hints of lemon and refreshing).
The managers and staff at Ki are of the finest quality, always making you feel very welcome and with exceptional skills. Mihail Slachev waits on us exclusively, he is so very personable and I totally agree to his nomination of a White Hat Award.
The 54th Annual Calgary White Hat Awards, a one-of-a-kind event that includes a red carpet, live awards and gala reception, will take place on May 18, 2016. The Awards celebrate inspiring Calgarians in the tourism industry who go above and beyond and strive to make their guests' experience a memorable one. Good luck Mihail, you sure deserve it!!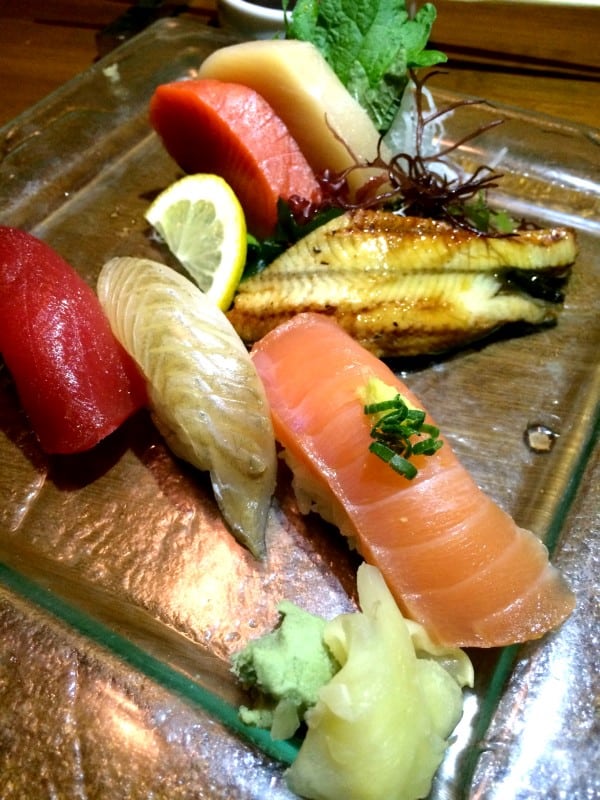 The next course was a gorgeous selection of Sushi and Sashimi. On the plate was maguro, cold smoked salmon, hirame sushi, binnaga, benizake and unagi sashimi. Again Amber was elated with the selection of fish saying that it was as good as or maybe even better than when we were in London, England at a fine sushi restaurant, where she counted it as the best sashimi she had ever had, and she eats lots of it. The cold smoked salmon blew me away, what an amazing flavor and it is in the forefront and looks just like fresh!! Optional pairing: Gold Omachi Junmai Daiginjo (hints of watermelon, I liked this one even more).
Here is my very happy partners in crime, Amber and Ken enjoying their dinner. We had such a good time, many laughs and many stories told as we thoroughly enjoyed our meal.
As we know move into our mains and yes, you are blown away that this is only $35, aren't you? You would think that this is all you would get so far, especially for sushi!! But no, there is still lots to come!! You have a selection now of Seared Maple Salmon, Sous-Vide Teriyaki Chicken or Grilled 6 oz. Rib Eye Steak. The photos now are gratiously shared by Ki, enjoy!!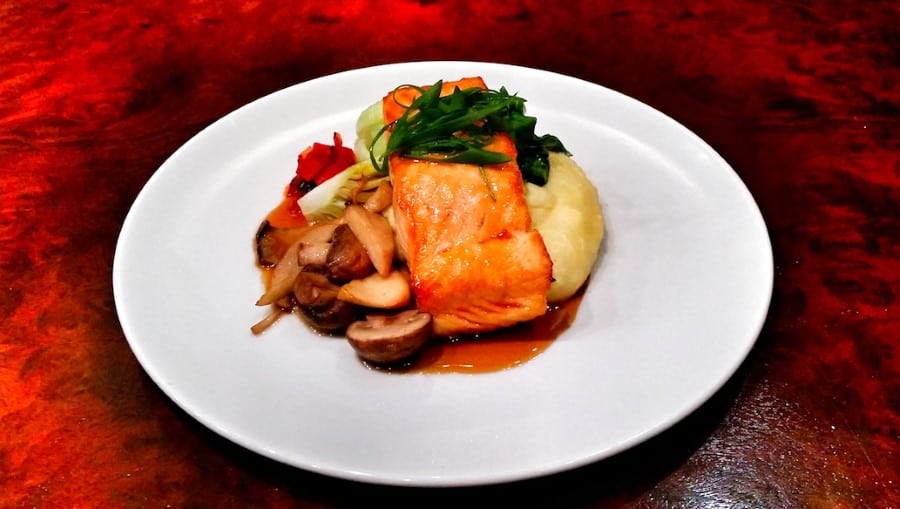 Ken's selection was the Seared Maple Salmon, perfectly created and wonderfully maple flavored, all on top of the most heavenly of mashed potatoes, creamy and divine and still with a few bits of skin giving them a slight rustic touch.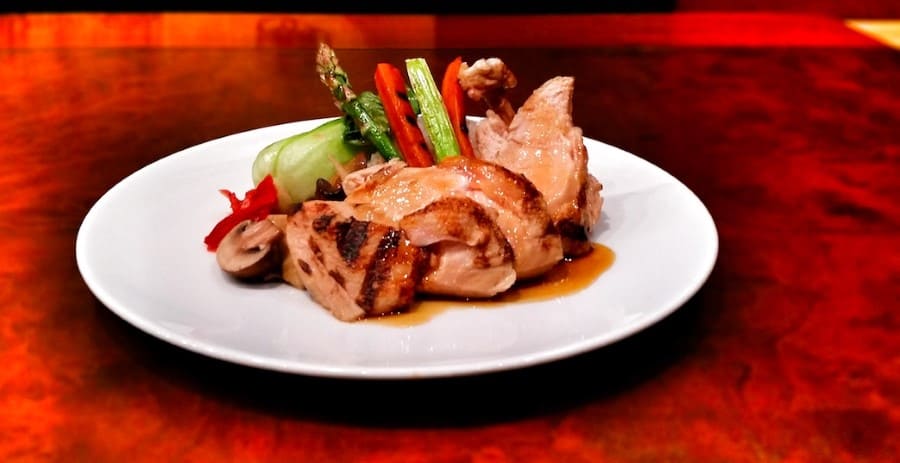 By the time Amber's main came, which was Sous-Vide Teryaki Chicken she was giddy with excitement. She loves a great chicken meal and devoured this tender, perfectly balanced dish. She especially loved the fantastic teriyaki sauce and again the smooth as silk potatoes.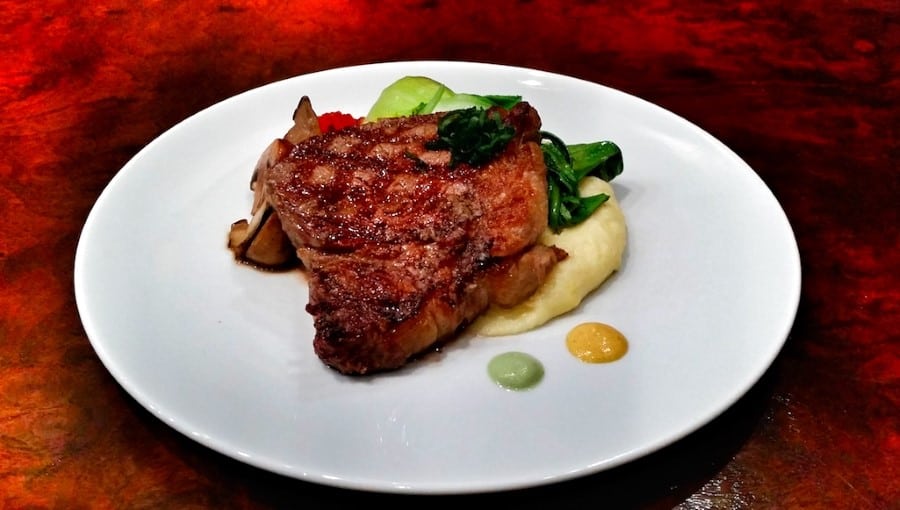 My selection was the Grilled 6 oz. Rib Eye Steak, I can't pass up steak at Ki Modern Japanese as it is always divine. I so enjoy the Asian flavors with the beef. The tangy, slightly salty sauce was scrumptious with again the melt in your mouth potatoes and uttterly gorgeously cooked bok choy. Optional pairing: Carmel Road Pinot Noir (delightfully balanced with juicy red fruit flavors).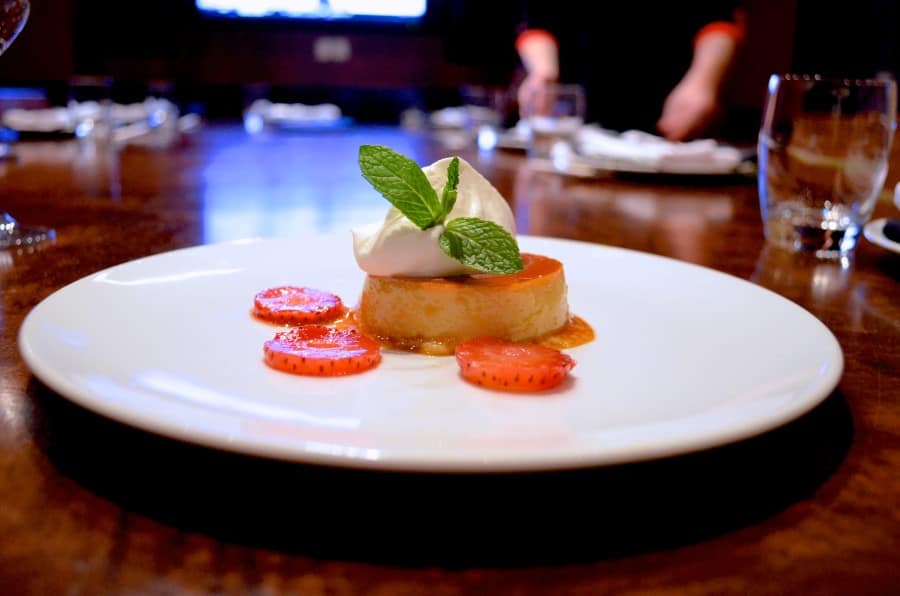 We still keep going as there is dessert of course too! And again I reiterate all for only $35. There is an optional sake/wine pairing, that you know I indulged in. Ken bowed out and just shared with me. The servings were very generous and all three pairings for $25. The dessert was a Creme Caramel of the finest quality, the perfect ending to an amazing meal.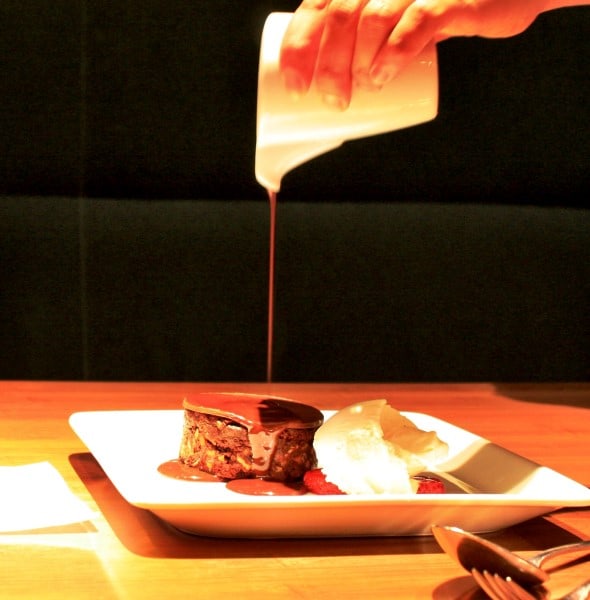 They also have a new Chocolate Lava Cake which is so very good, it got Ken and I just in a flapper wanting to replicate it. They pour on hot chocolate sauce and the whole interior of the cake collapses as the warm decant sauce runs in, a real show stopper!!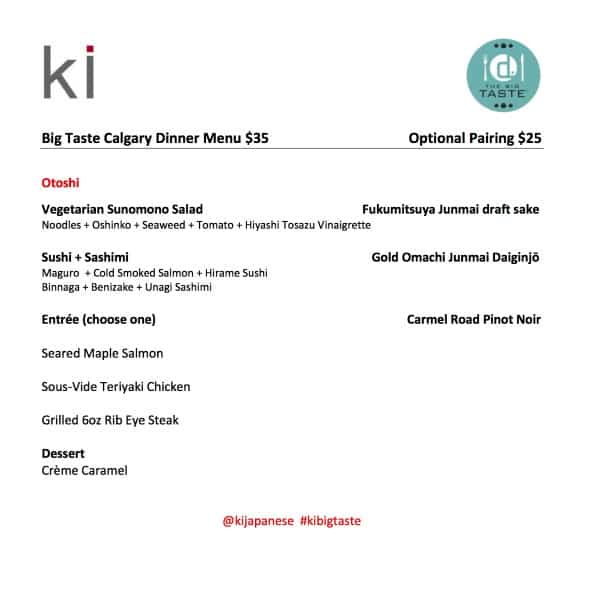 Come and join in on The Big Taste at Ki Modern Japanese, for reservations call (403) 264-1133. The Big Taste runs from March 4th to the 13th. Enjoy!!