Big Taste at Ki Modern Japanese – The Big Taste is coming to Calgary March 6-15 and Ki Modern Japanese has an outstanding menu for it. Ken and myself were lucky enough to be invited to preview the menu last week at an extremely enjoyable event! The media were gathered to explore the courses and a wonderful beverage pairing.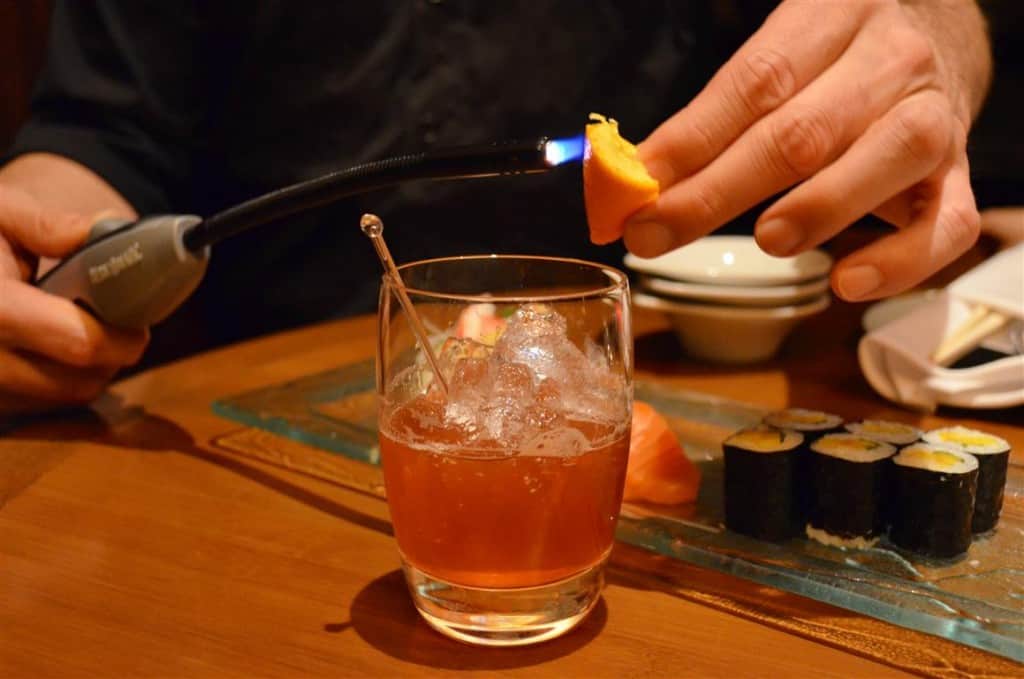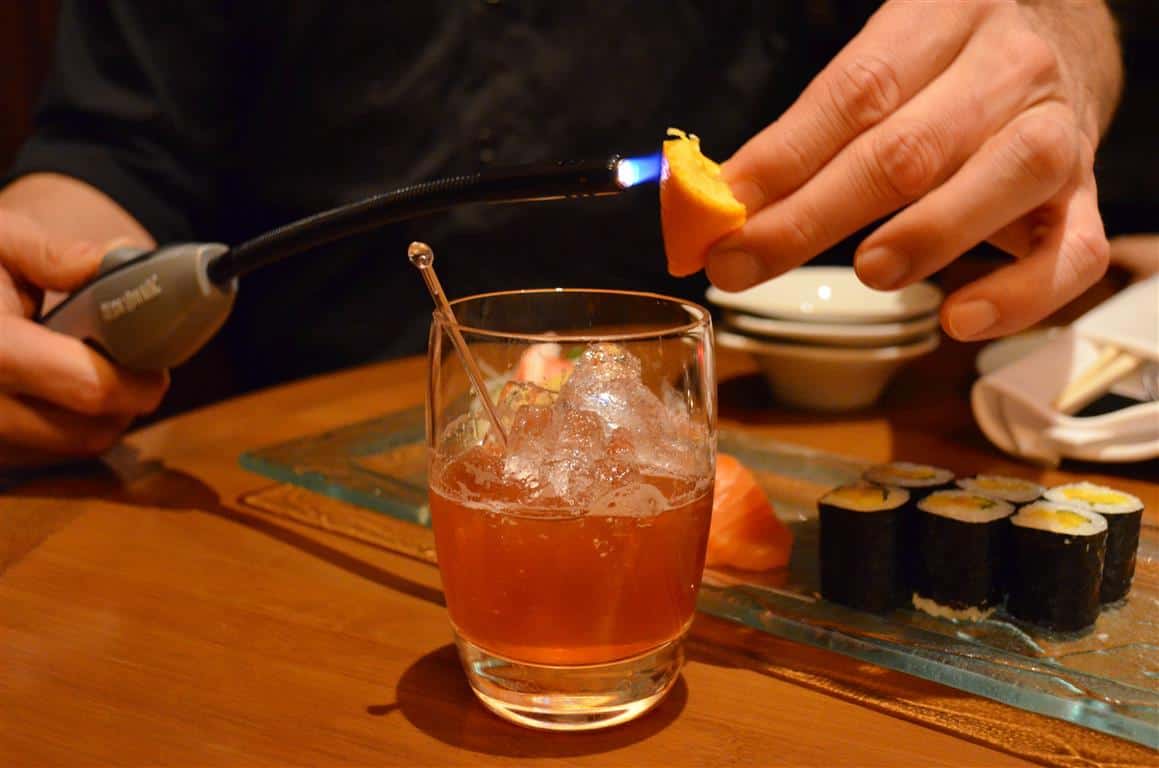 We started off the evening with a Ume Old Fashioned, which is on their regular cocktail menu. It was delightful, I enjoy a fun cocktail at the beginning of an evening, it really sets the mood. I even have the recipe for you.
Ume Old Fashioned
1 3/4 oz Ume Plum
1/4 oz Jim Beam
Orange Bitter and garnish with Orange Peel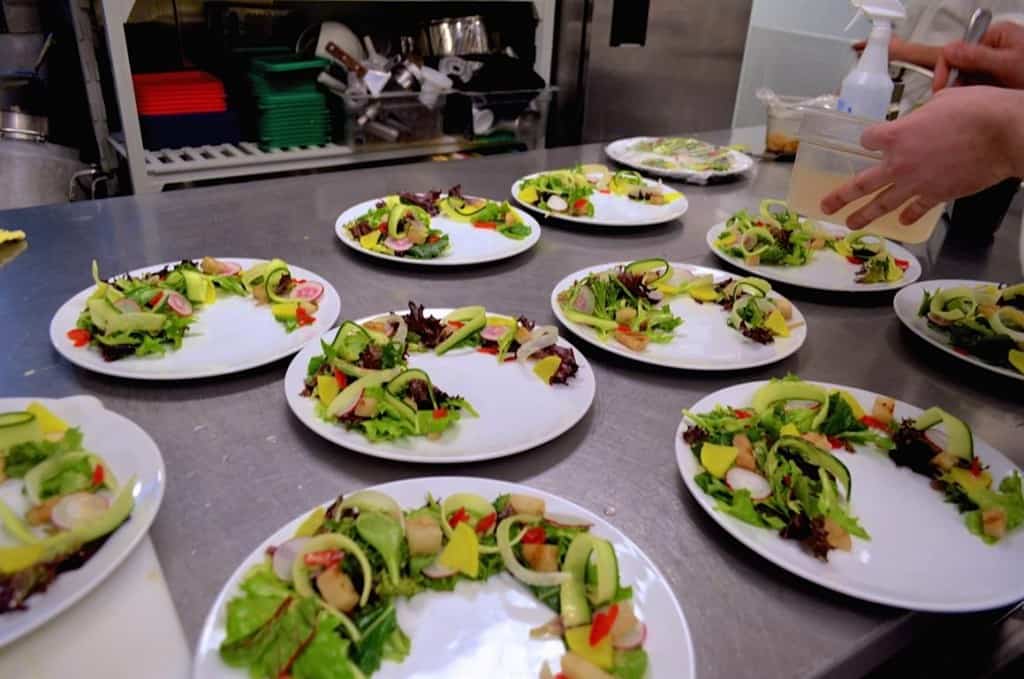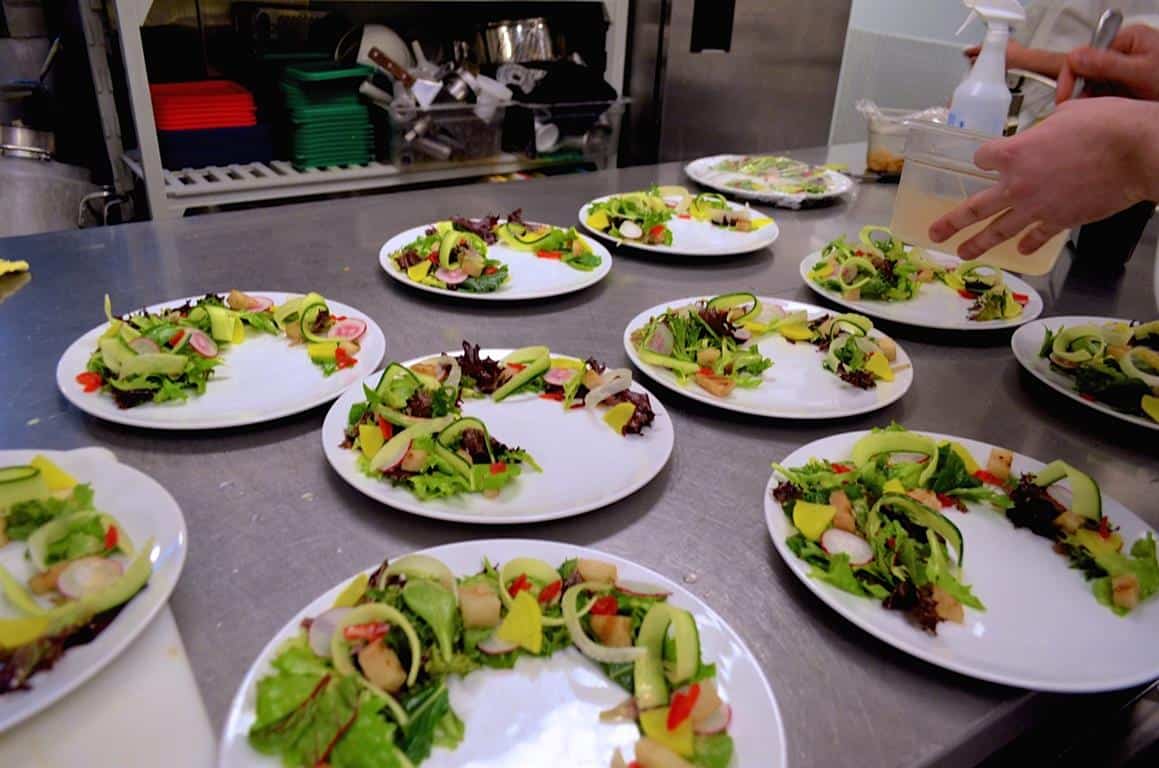 Following that we sat down at our gorgeous table and we were served Otoshi, a rice ball with a peppery interior, delightful. Then presented was this stunning Mixed Greens Salad of Goji berries, grilled Asian pear and apple vinaigrette. The perfect starter.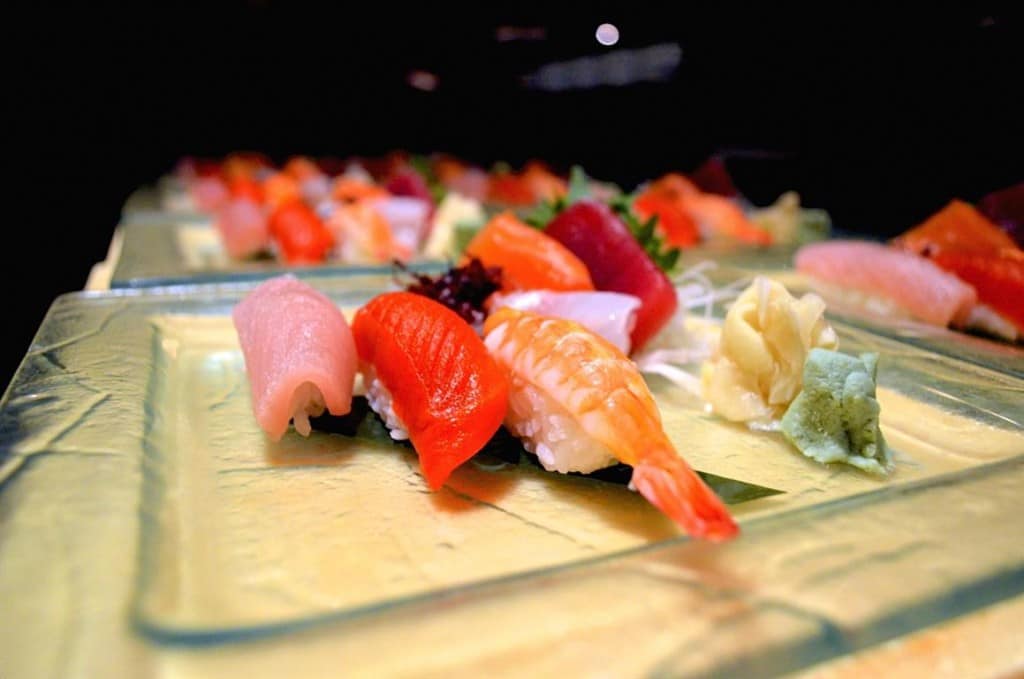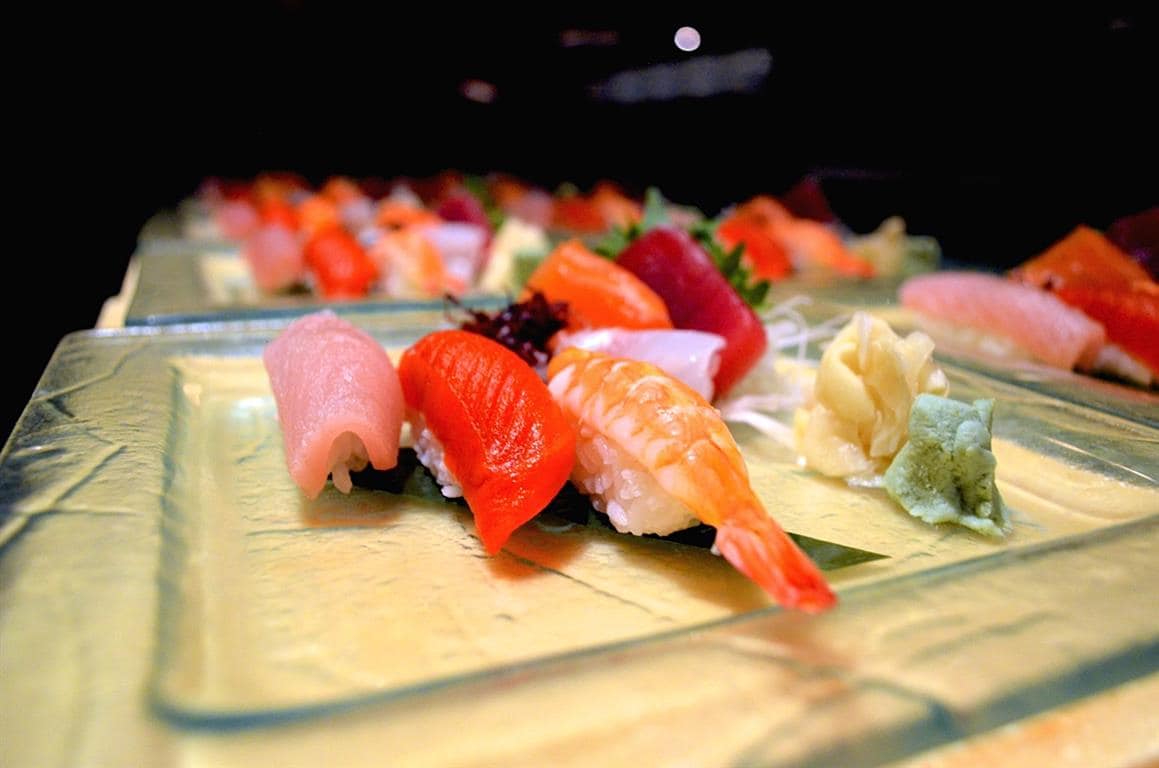 The meal continued on with a delightful Sushi and Sashimi plate, my favorite! The fish is caught wild off the BC coast, so wonderful and excellent quality.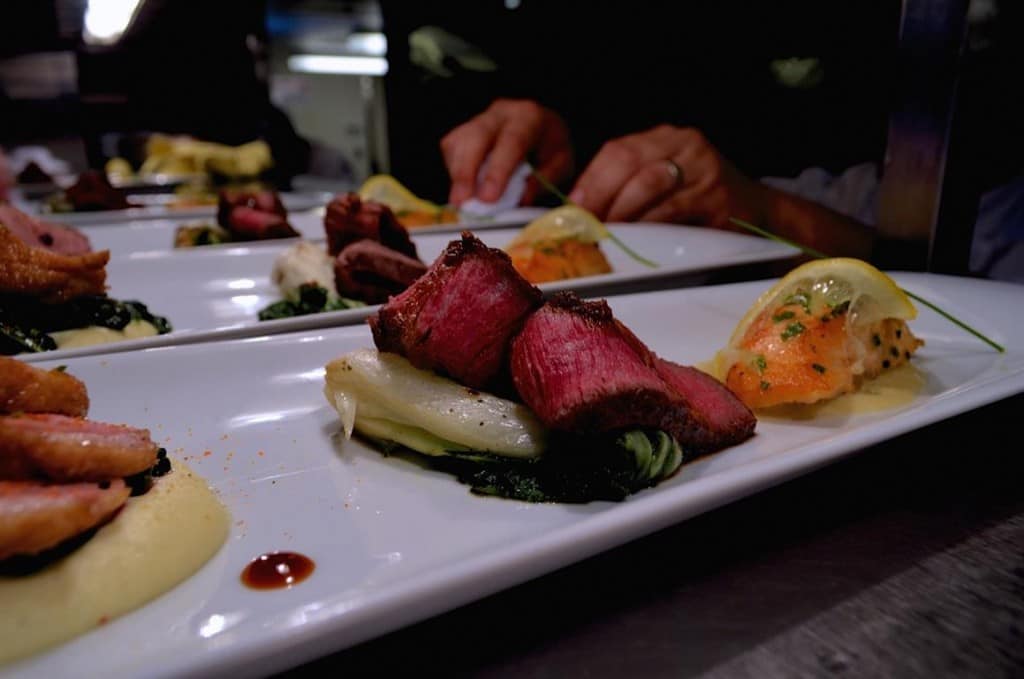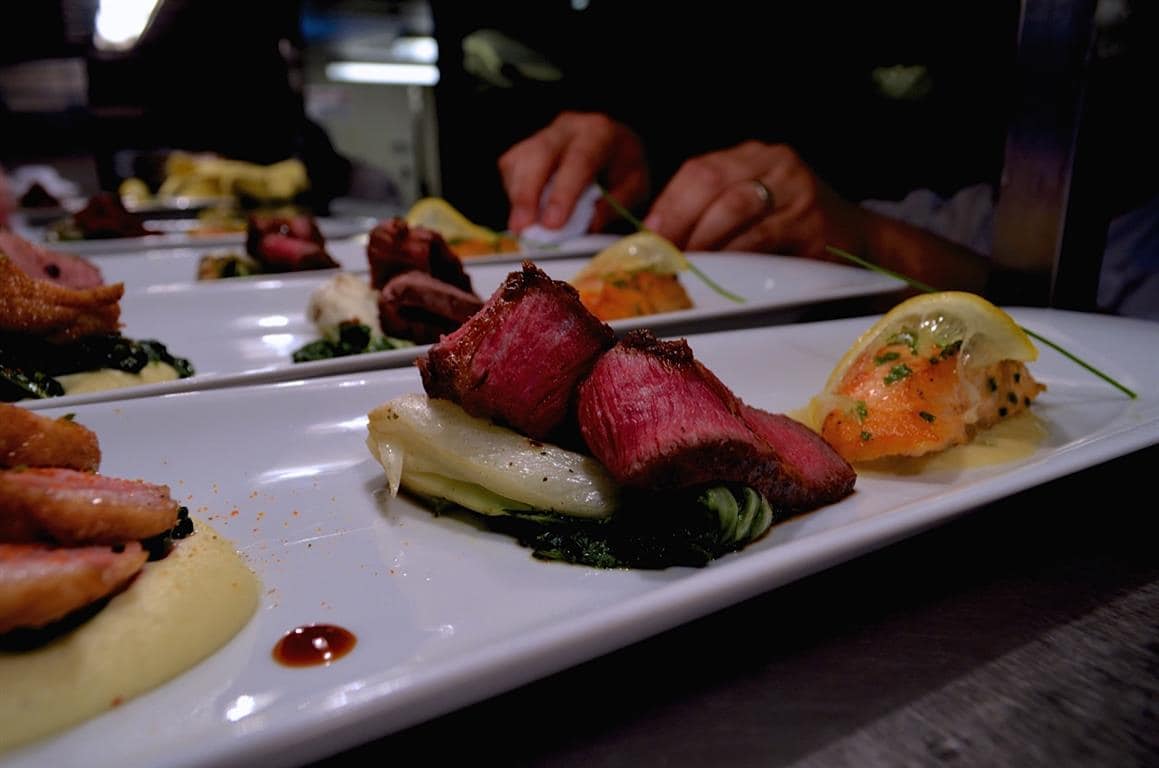 Then decision time, which entree to choose? Well we didn't have to pick, they brought us a sampling of all three. I thought the duck breast over the pureed cauliflower was brilliant and the Arctic Char with a divine sauce with a hint of wasabi was stunning. The winner for me though was the Grilled Flat Iron Steak, so much flavor, I haven't had a steak so perfectly seasoned for a long time, it was wonderful. It was served over grilled bok choy and paired perfectly.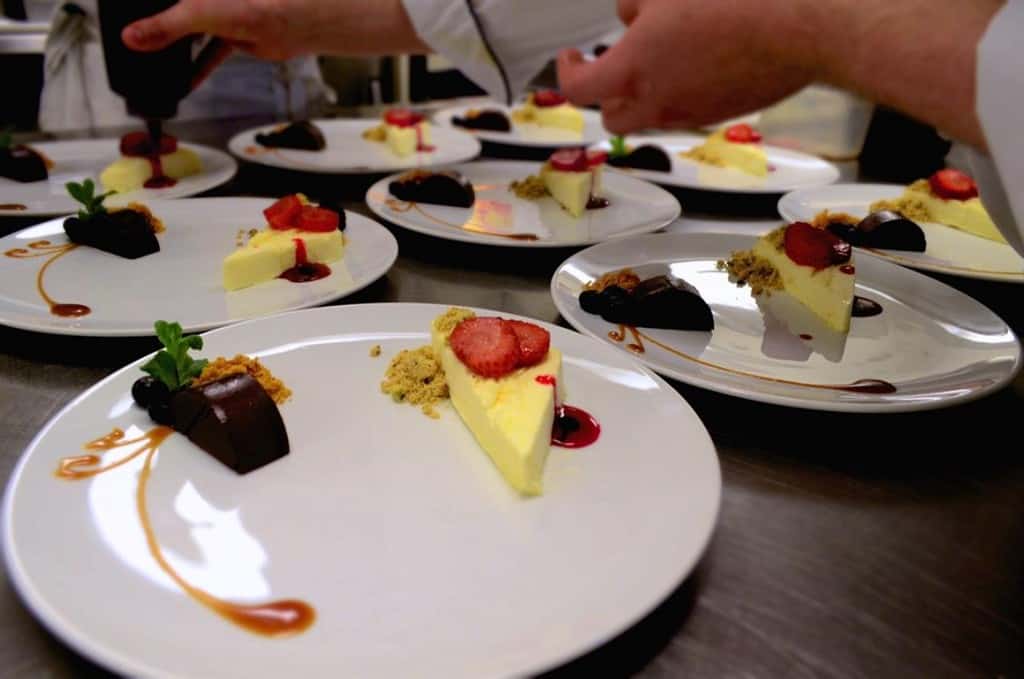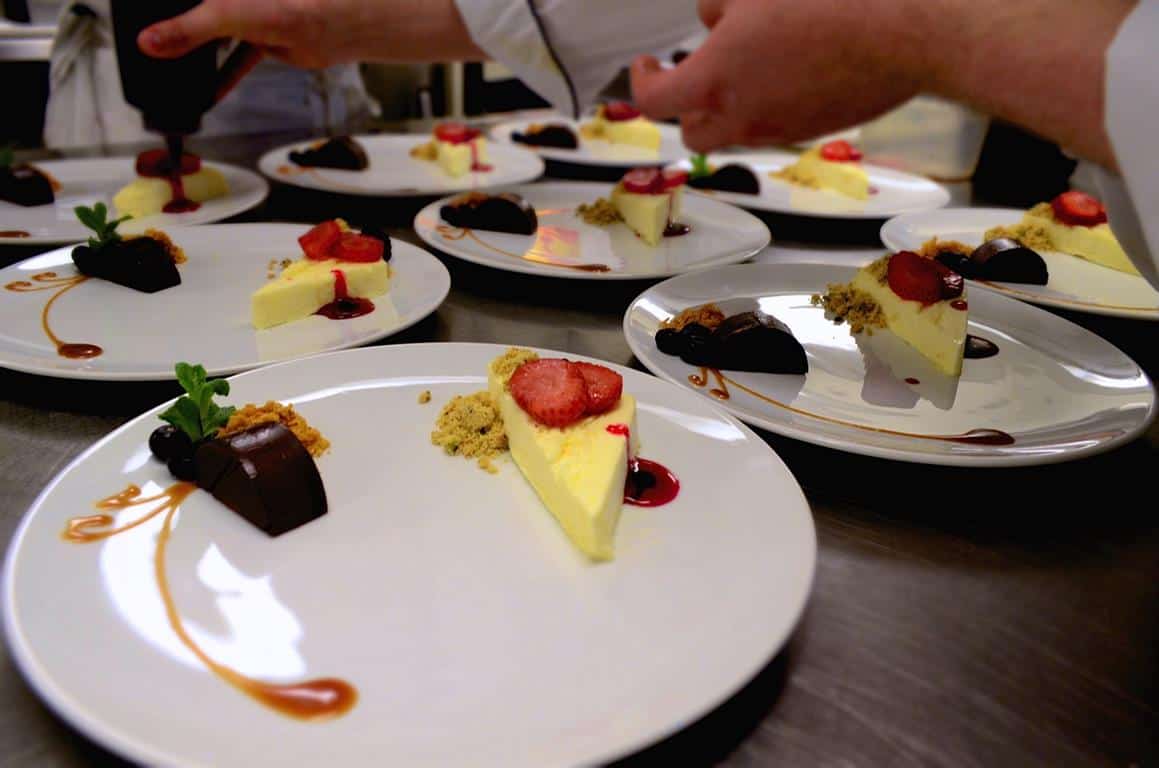 Lastly was the dessert, two desserts actually that are full of amazing flavors and textures. A Chocolate Truffle Cake which was like a slice of heaven, served with other little flavor explosions and a Yuzu Semi Fredo with a pistachio crumble and a berry syrup. All of this this for $35, can you believe it?? Now that is outstanding value. Plus, you are dining in the most gorgeous of spots that downtown Calgary has to offer.
The restaurant is enormous and exquisitively decorated. The staff are impeccable and service was outstanding. All in all a wonderful evening and A Big Taste that I would highly recommend. Get yourself out there and enjoy the best for an amazing price.
Here is the full menu for you again with the optional pairings. The sakes and wine were perfectly matched and very much enjoyed with each course.

Big Taste Calgary Dinner Menu $35
Otoshi
Mixed Greens Salad
Goji berries, grilled Asian pear + apple vinaigrette
Sushi + Sashimi
Maguro, Sake & Tai Sashimi + Ebi, Binnaga+ Benizake Sushi
Choice of Entrée
Seared Arctic Char
Seared Brome Lake Duck Breast
Grilled Flat Iron Steak
Dessert Plate
Chocolate Truffle Cake + Yuzu Semi Fredo
Optional Pairing $25
Fukumitsuya Tradition Junmai Draft Sake with the Mixed Greens
Gold Omachi Junmai Daiginjō with the Sushi + Sashimi
Carmel Road Pinot Noir with your choice of Entree
Ki Japanese is located at 120 Jamieson Place, 308 4th Avenue SW, Calgary, AB T2P 0H7 EMAIL [email protected] TEL (403) 264-1133 FAX (403) 264-1138