Ken and I were alone as Amber was off to BC with a youth group for the May long weekend. We had time to worry about so many other things, I don't believe we cooked all weekend. I know that is a shocker to you as how much we always are cooking or baking. It was refreshing and freeing just to go by the seat of our pants and not to be planning so much like we usually do.
Dinner time came and we had zero plans, I didn't want the same old, same old, so I thought of Bistro Rouge, a top notch restaurant in our neighborhood. I have fine dined their with friends but wanted "simpler" fare but something that was still divine. We decided to take in their lounge, a great meeting place, casual yet a step above.
I am loving this trend of charcuterie, it is not so new anymore, and seems to be everywhere but I am so enjoying it. Small little tastes of fine proportion. Ken and I dove into this to start.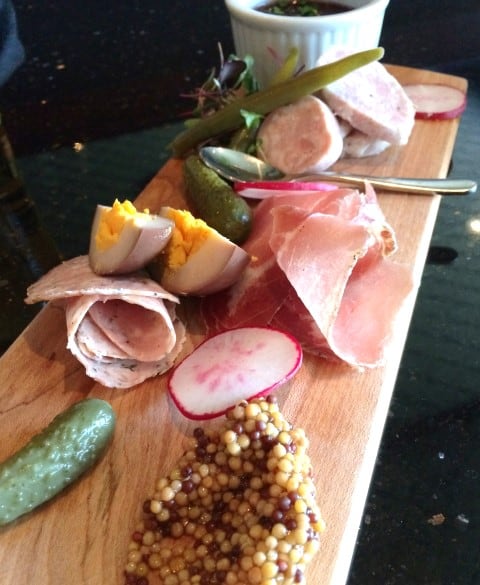 I was not terribly hungry and wanting something lighter. One of my ultimate favorites is beets and I don't seem to get enough of them so when I saw this Tender Beets & Apple,
Crème Fraîche & Dill Salad I jumped at the chance and it sure didn't disappoint.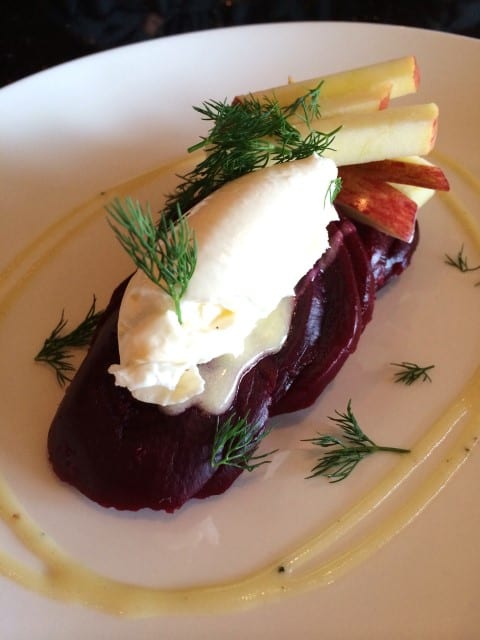 I followed that up with a delicious lobster bisque that was one of the special for the day for their #fishfriday. Creamy and full of wonderful flavor, just perfect!!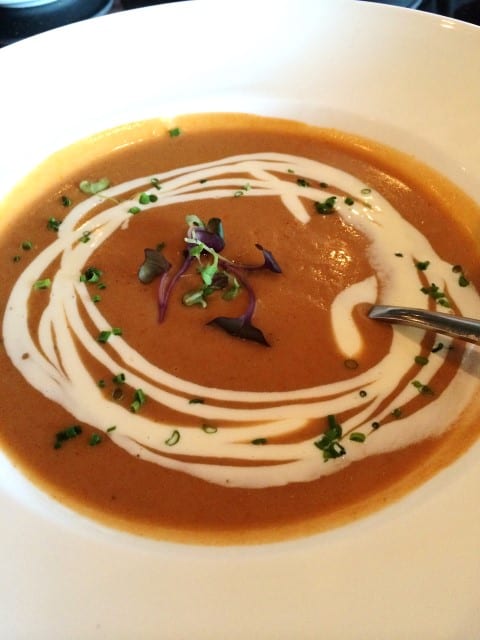 Bouillabaisse was also on for #fishfriday and that was Ken's delicious pick. Chocked full of seafood with a lovely rouille and grilled bread to accompany. He loved it!!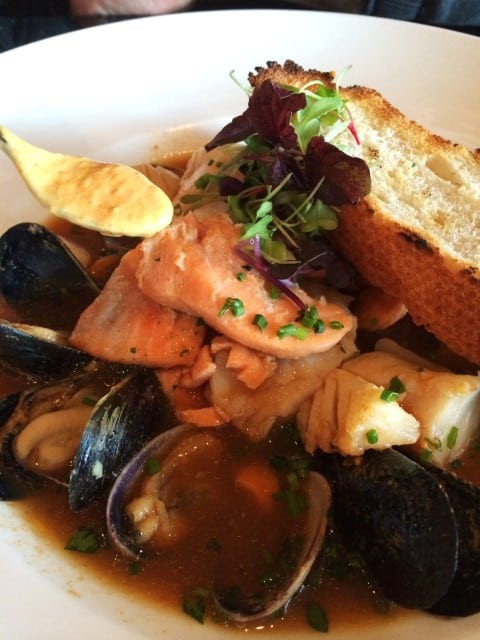 If you are in the SW of Calgary, come and try Bistro Rouge it will please your French cravings!!