Here is another recipe from Guiding Stars to help you over the holidays when you have overindulged a bit too much. An easy slow cooker meal that will give you that quick fix of veggies that you may be lacking over the holidays if you are eating too many rich and wonderful things.
I know you people that are following me and reading what I have to say are foodies. You love food, crave it and at times over do it. We all do and I can attest to that. "Over do it" is my middle name but I do like to try and eat healthy too. I loved this recipe and so did my family. Try it when you are running around this holiday season but still want a rewarding and wholesome meal. It is made in the slow cooker so you are free to do what you want. It also only takes 5 hours compared to some slow cooker recipes that require 8-9 hours.
This is another great vegan meal, but I have to admit I put the sour cream and a little cheese on top, so it would still be vegetarian.
Happy Holidays!!!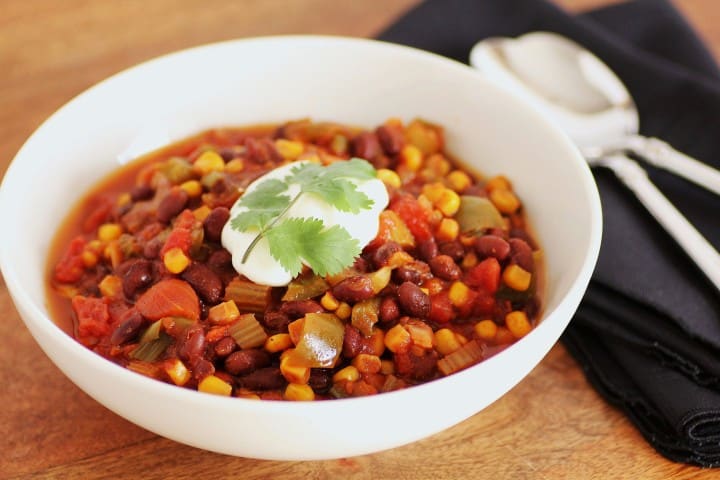 Easy and spicy soup
Ingredients
15 oz. can of black beans, drained and rinsed
14½ oz. can low sodium stewed tomatoes
14½ oz. can low sodium diced tomatoes
1 cup salsa
11 oz. can whole kernel corn, drained
4 green onions, sliced
4 ribs celery, diced
3 Tbsp. chili powder
1 tsp. ground cumin
1 large garlic clove, minced
Light sour cream, cilantro or cheese for garnish
Instructions
Place all the ingredients in a slow cooker and stir well. Cover and cook on high for 5-6 hours. Serve with light sour cream, cilantro or cheese for garnish.