Black Bean and Egg Tostadas #SummerSideUp
I could not be more happy than to bring you this post today!! I was so thrilled to have met Chef Lynn Crawford at her restaurant Ruby Watchco in Toronto. Egg Farmers of Canada graciously flew me to Toronto for this event to celebrate #SummerSideUp with some of Chef Lynn's great egg creations. It was a feast with amazing egg-inspired recipes like this Black Bean and Egg Tostadas that I have highlighted for you today. Eggs dishes are perfect for your backyard BBQs, picnics, and cottage dinner parties. Think way beyond eggs being just for breakfast as they are fantastic for summertime entertaining too. Let's explore more of this event and some scrumptious egg dishes.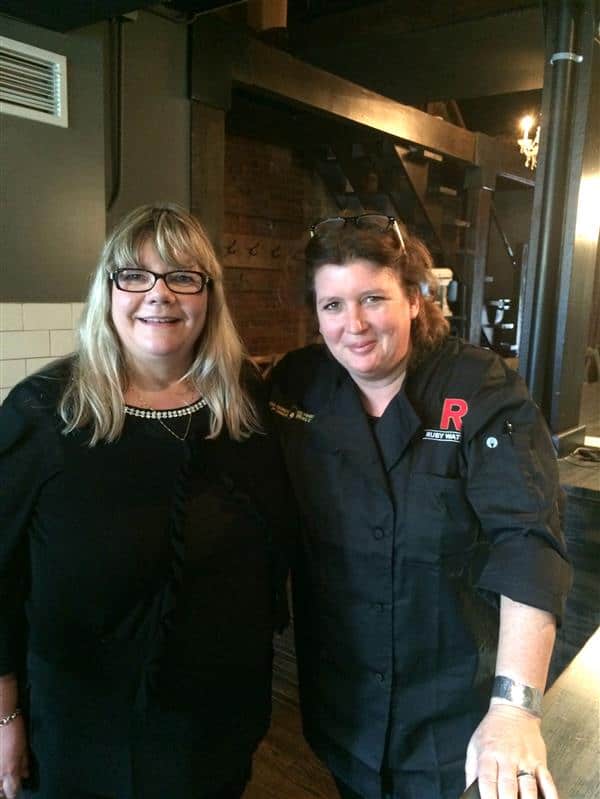 What a thrill it was to meet Chef Lynn, I have been a fan of hers for a very long time, watching all of her shows, Restaurant Makeover, Pitchin' In and Chopped. Chef Lynn has some great casual summertime entertaining recipes that are both very creative and delicious.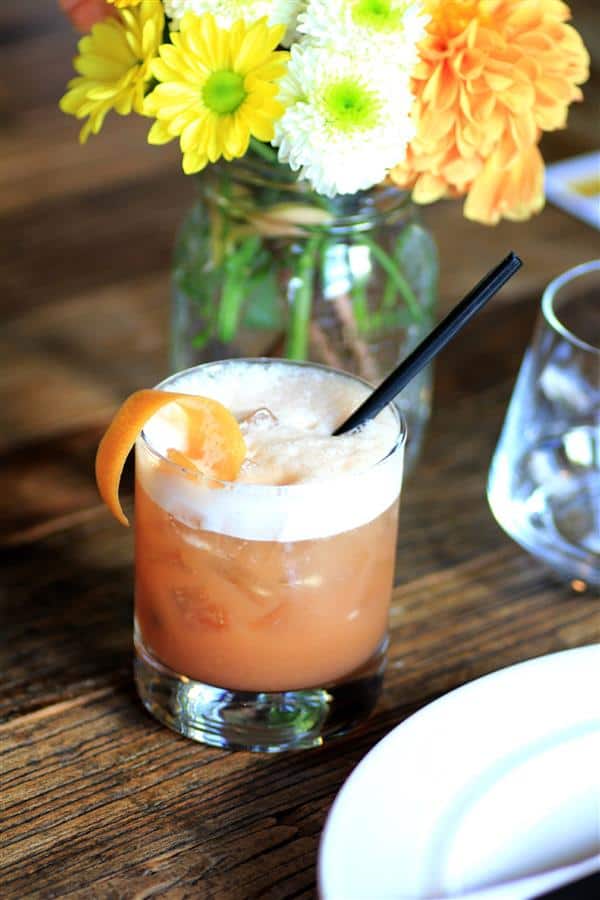 First up we clinked our glasses with this gorgeous cocktail, the Cherry Bourbon Sour. Here is a fun video of Chef Lynn creating it for you. You will be pulling out a mason jar quickly to get into the action of enjoying this libation.
Video courtesy of Canadian Living.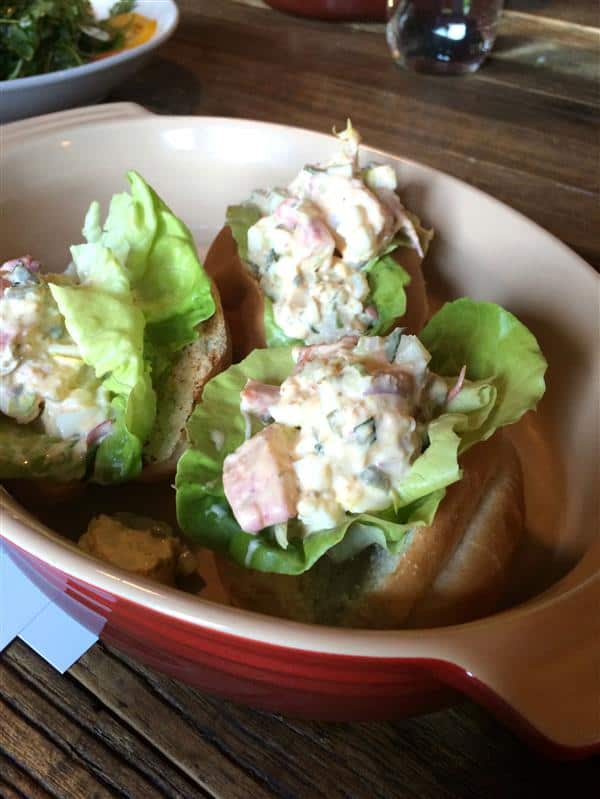 First up were these amazing
Nova Scotia Lobster and Egg Rolls
. These easy rolls are great to be sharing with family and friends for a casual lunch or dinner and make a perfect picnic basket stuffer! They are packed with the goodness of eggs which have 14 essential nutrients and 6 grams of high-quality protein. They are then amped up with our wonderful Canadian lobster.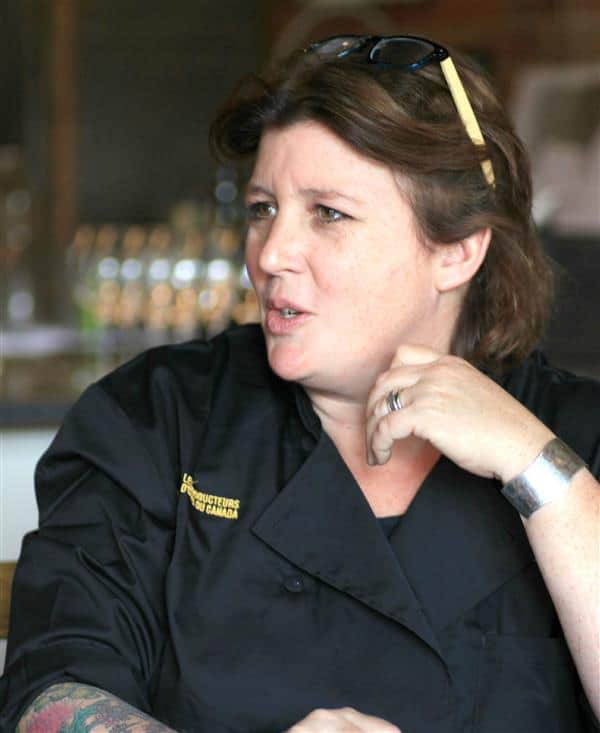 Lynn was fascinating to talk to. She has such an enthusiasm that just fills the room. This is also shown in her dishes. We talked about using eggs in healthy breakfast dishes right thru to dinner and dessert. Eggs are a perfect way to let your inner chef out as they are so versatile and let you experiment in the kitchen.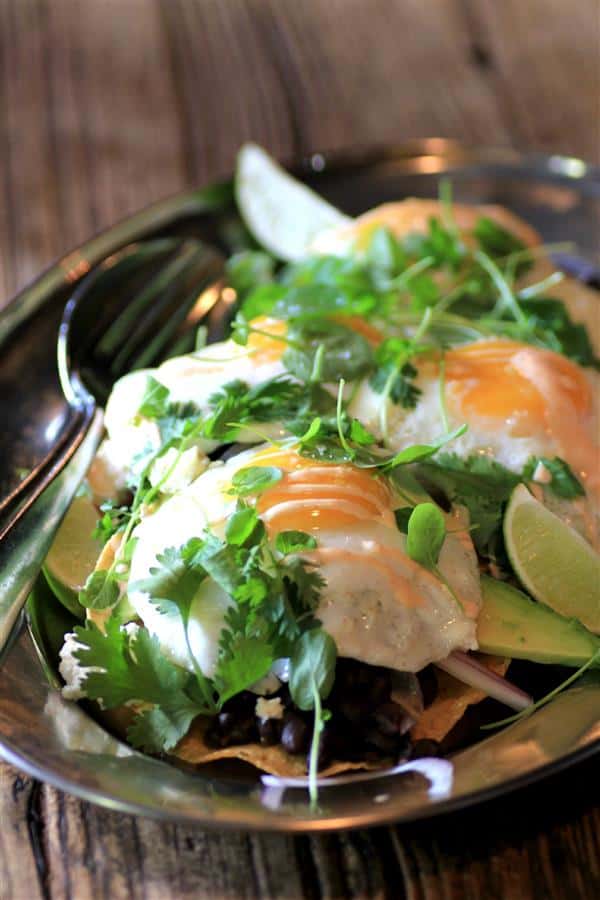 Served up next is the recipe I am sharing with you today, Black Bean and Egg Tostadas. This amazingly creative egg-inspired dish is a gorgeous sunny side up egg with avocado, black beans, red onion, cilantro, queso fresco all served up on a crispy corn tostada.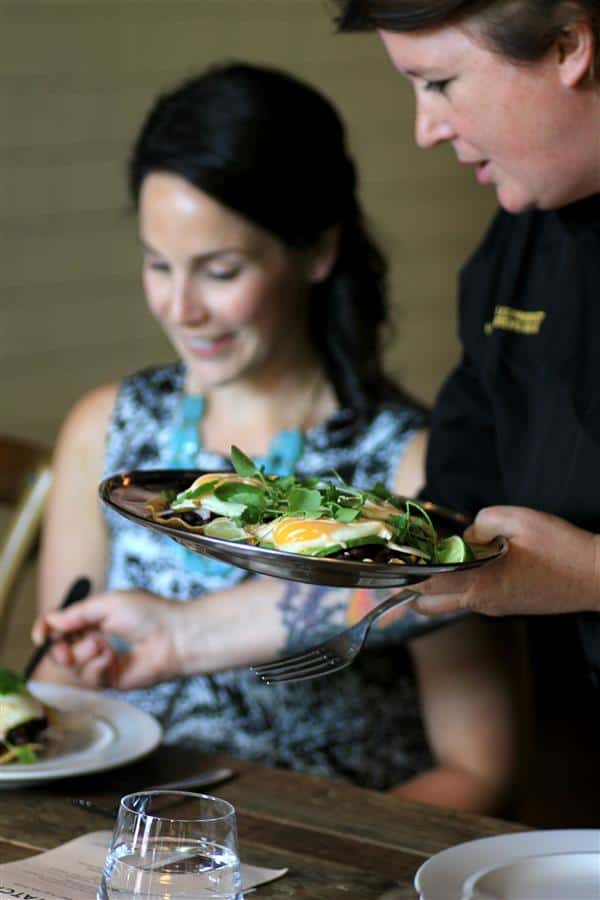 Here is Chef Lynn serving up her creation. Eggs in Canada can always be found fresh, local and are of the highest quality. You will feel good to serve them to your family and friends too. Eggs are conveniently found everywhere, from your corner store to big box outlets. We have awesome supply management here in Canada that holds up to a standard of quality, freshness, food safety and farming practices that is among the best in the world.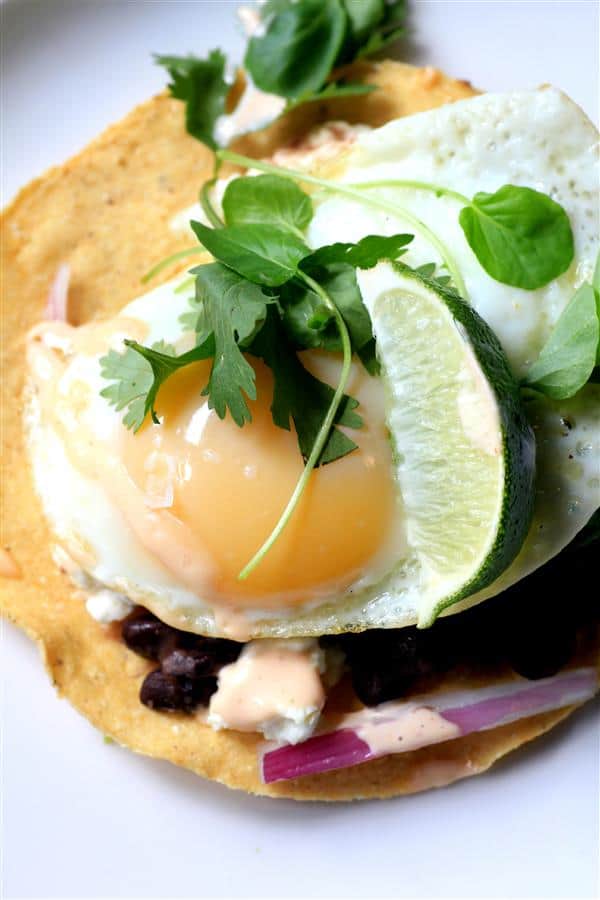 The first thing I wanted to do was poke into that perfectly cooked egg to have that wonderful yolk create a divine sauce for my tostada. Your dishes also deserve the best of ingredients, so luckily you also can find Canada Grade "A" eggs in a store near you.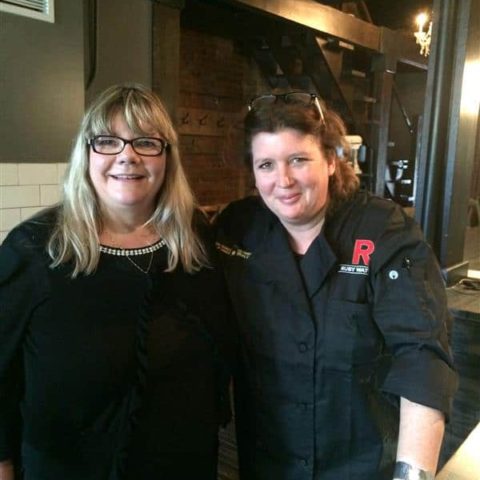 Black Bean and Egg Tostadas #SummerSideUp
Yield: 6
Prep Time: 20 minutes
Cook Time: 15 minutes
Total Time: 35 minutes
Ingredients
1/2 medium red onion, thinly sliced
2 tbsp (30 mL) fresh lime juice
1/4 tsp (1.25 mL) salt
1 tbsp (15 mL) olive oil, for frying
1 clove garlic, minced
1/4 tsp (1.25 mL) ground cumin
1/4 tsp (1.25 mL) chili powder
1 can black beans (540 mL), rinsed and drained
6 small eggs
6 corn tostadas
1 avocado, sliced
3 small radishes, thinly sliced
1 jalapeño, thinly sliced
1/2 cup (125 mL) crumbled queso fresco
For garnish, fresh cilantro leaves and sliced limes
Instructions
Preparation: In a small non reative bowl, combine red onion, lime juice and salt, set aside.
In a saucepan over medium heat, add oil and gently saute garlic. Add cumin, chili powder, and black beans, and warm through. If desired, lightly mash beans with a fork. Set aside.
In a large nonstick skillet over medium high heat, add oil and fry eggs sunny side up, in batches if necessary.
To Assemble: For each serving, spoon warm black beans over each tostada. Top with avocado, then fried eggs. Garnish with red onion, radishes, jalapeño, queso fresco and cilantro leaves. Serve with sliced limes.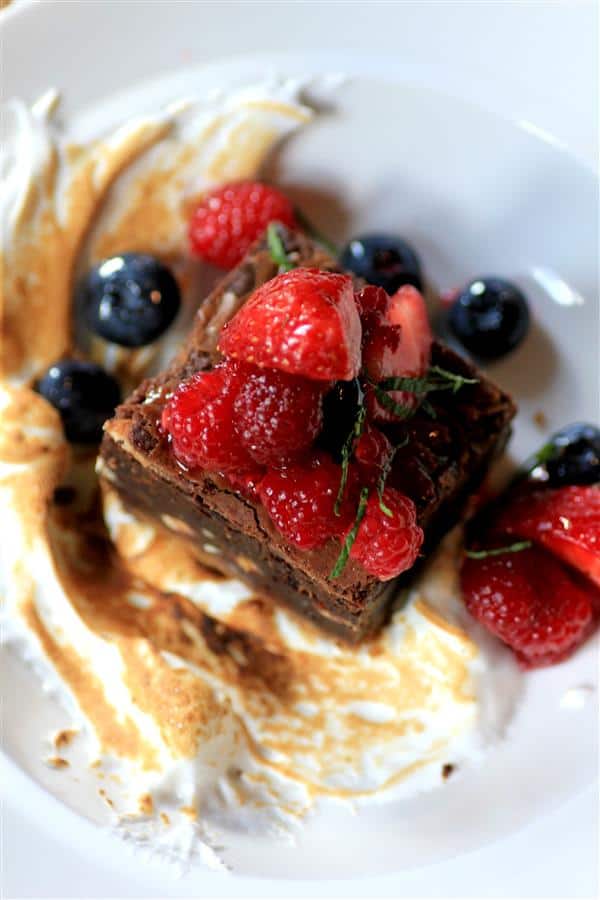 Last up but certainly not least are these decadent
Chocolate Brownie S'mores
. Chef Lynn made all of these recipes very accessible for easy summertime entertaining. There is certainly lots of summer left to be sharing these amazing recipes with family and friends. My mouth is watering thinking back at this eggmazing menu!!
Disclosure: I am participating in the Egg Farmers of Canada campaign managed by
SJ Consulting
. I received compensation in exchange for my participation in this campaign. The opinions on this blog are my own.