Bless This Food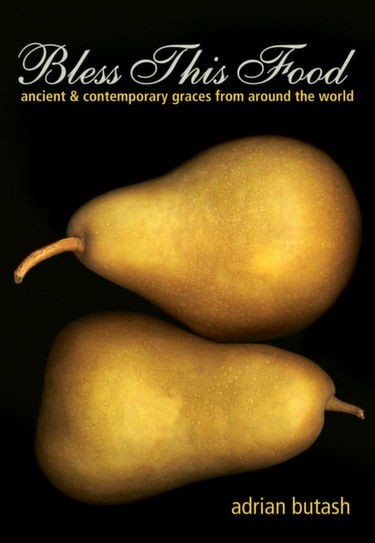 Bless This Food: Ancient and Contemporary Graces From Around The World
I was asked to review this book by Adrian Butash. The book is more of a useful tool than a sit down and read from cover to cover. The first 21 pages are an introduction on how food blessings connect all humankind. How we in all religions can be brought together through being thankful for our food.
What a wonderful little book of prayer. I loved it and it will become a staple at our table for family gathering. I have asked Amber to select a prayer to read at our Thanksgiving table. Usually I ask my dear friend Nan to say the blessings at our special occasions, always putting her on the spot. This book would be so wonderful to give to a guest for them to recite a blessing from without putting undo pressure on them to come up with a prayer themselves. For every occasion you can pick a new and wonderful prayer. I love how it is graces from around the world. That it encompasses all religions and is for everyone that is thankful for the blessings of being able to break our daily bread with our loved ones!! To be thankful is so important. This book will now live in my dining room and be used again and again.
Here are some examples of the prayers that are included:
Prayer 87
Make us worthy, Lord,
To serve those people
Throughout the world who live and die
In poverty or hunger.
Give them, through our hands
This day their daily bread,
And by our understanding love,
Give peace and joy.
— Mother Teresa of Calcutta (1910–1997)
Prayer 60
Heavenly Father
Bless this food
Make it holy
Let no impurity or greed defile it
The food comes from thee
It is for thy temple
Spiritualize it
We are the petals of thy manifestation
But thou art the flower
Its life, beauty, and loveliness
Permeate our souls with the fragrance of thy presence
OM — peace — amen.
— Hindu prayer
Prayer 65
Be present at our table, Lord,
Be here and everywhere adored.
Thy creatures bless, and grant that we
May feast in Paradise with Thee.
— John Wesley (1703–1791)
Excerpted from the book Bless this Food: Ancient & Contemporary Graces from Around the World © 2013 Adrian Butash. Printed with permission of New World Library, Novato, CA. www.newworldlibrary.com
Some of the prayers are not as traditional as those but I liked that too. It shows how wonderfully universal this little book is. Their are 160 timeless mealtime blessings for you to enjoy with sources from Shakespeare to the North American Indians to Pakistan. With Thanksgiving and Christmas coming this is a special gift to give anyone you love, from young to old. Something that can be treasured and remembered for years to come.
Here is a question that was asked to Adrian Butash the author.
What inspired you to write the first ever anthology of food graces and blessings?
Some years ago, I was in Boston and my business appointment was cancelled unexpectedly. Since I had an afternoon free, I went to the famous Widener Library at Harvard.. I was looking for food blessings as Thanksgiving was on the horizon. The Harvard library system is a global network of 90 libraries, with more than 16 million volumes. When I queried the world-wide system about food blessings, the replies kept coming back, "Consult the Old Testament, the Mahabharata ,etc." After 40 minutes of global searching, I had an aha moment.. "A book of blessings does not exist, I will write it!"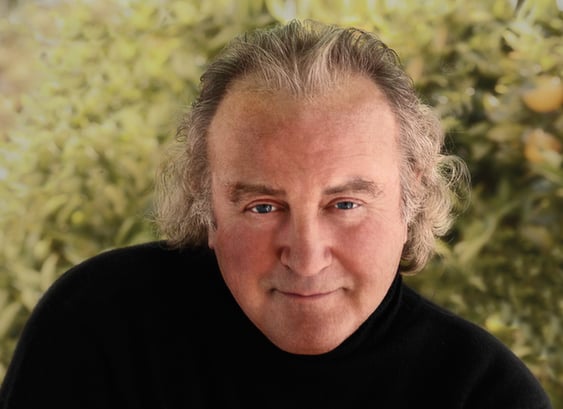 Adrian Butash who is the author of Bless this Food: Ancient & Contemporary Graces from Around the World. He studied history and culture of the world at Fordham University. He lives in Santa Barbara, CA.