Blueberry Coffee Crumb Cake
This Blueberry Coffee Crumb Cake recipe is adapted from a Barefoot Contessa At Home recipe. Ina Garten is another one of my favorite chefs. I have all her cookbooks!! Life stops a little when her show is on the Foodnetwork. I love to watch her in action.
She shows great love through food to her husband Jeffrey and to all her friends that come to visit. She is a consummate entertainer and one that I have looked up to for many years. I don't think I have had one of Ina's recipes ever fail either. They are always fabulous. You know there is nothing worse than finding a recipe that look s great but for whatever reason, it doesn't turn out when you make it. that never happens with one of Ina's recipes!
I did tweak the crumb cake just slightly. Bumping up the blueberries seemed to help me, as I have been craving these like crazy lately. I know you will love this recipe as much as I do. The funny thing is that I usually don't drink coffee as I am allergic to caffeine.
Adapted from 2006 Barefoot Contessa at Home.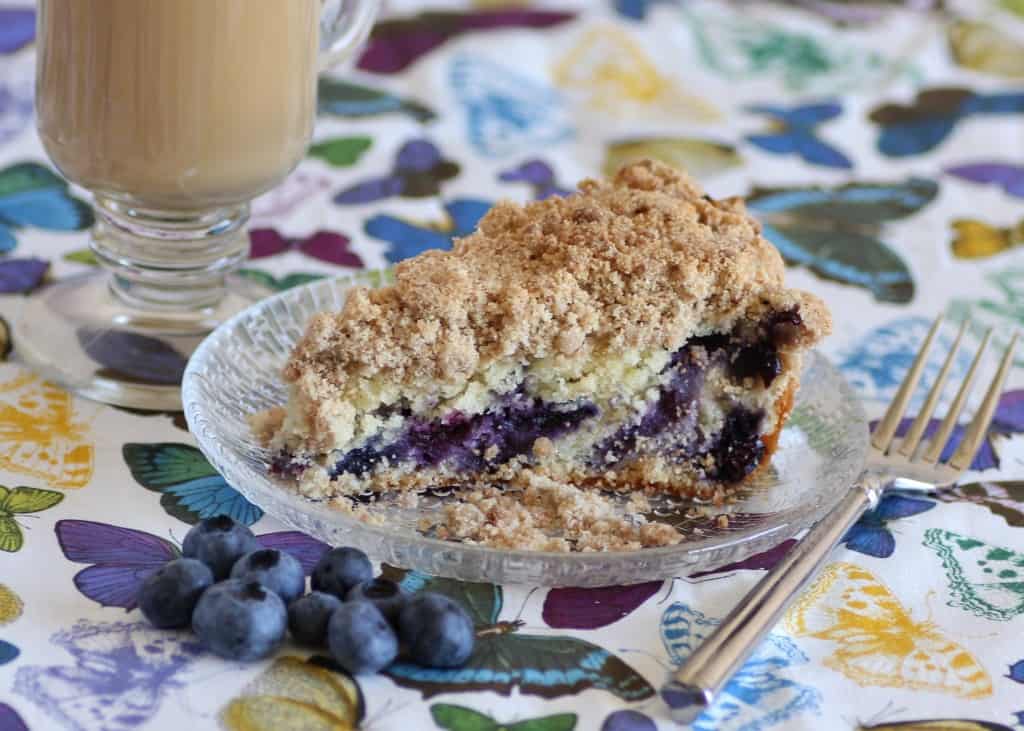 This post has been added to Sunflower Supper Club's Weekend Potluck