There is a new pizza joint in town!! This one is not like the others!! It is serving up fresh Italian with gorgeous unique appetizers, pastas, pizzas, salads, desserts and more!!
It is Mission's newest eatery here in Calgary. In an awesome end of town that is easily accessible by foot from so many businesses in downtown. The restaurant is on the corner of 4th St and 22nd Ave SW, nestled right in there with vintage homes and a short walk from the Elbow river.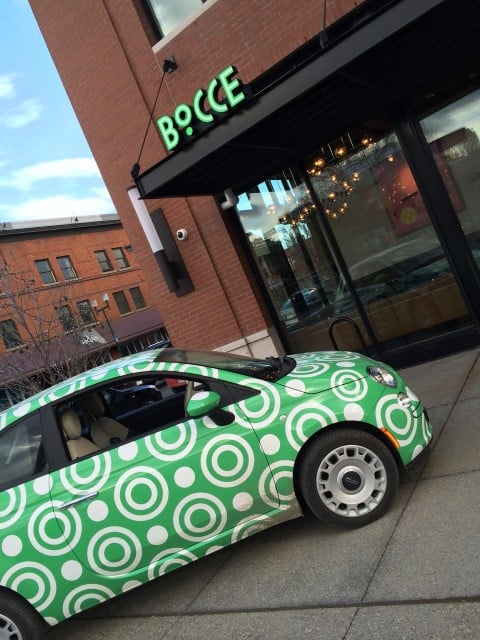 Upon entering you feel the atmosphere being lively, fresh and fun!!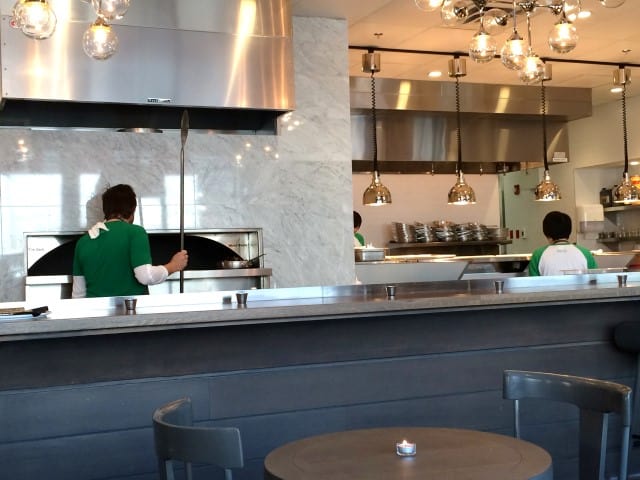 First up was a lovely Prosecco!! That always makes me feel special!! I had the pleasure of dining with my good friend Colleen, it was a great night of food and gab!!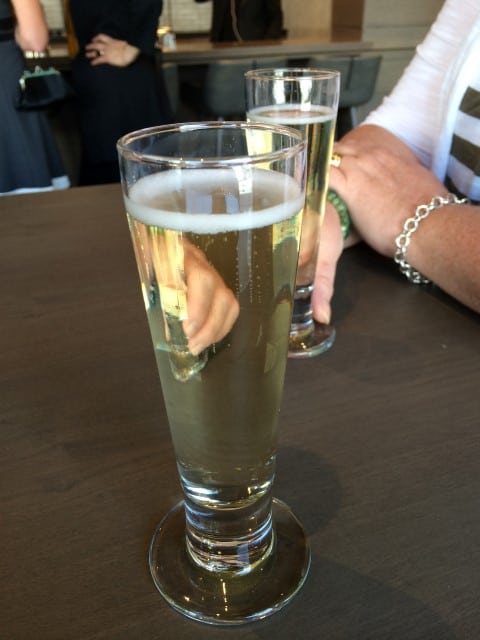 Next were these potato croquettes, crispy on the outside and delicate potato on the inside with a delicious Bocce ketchup!!!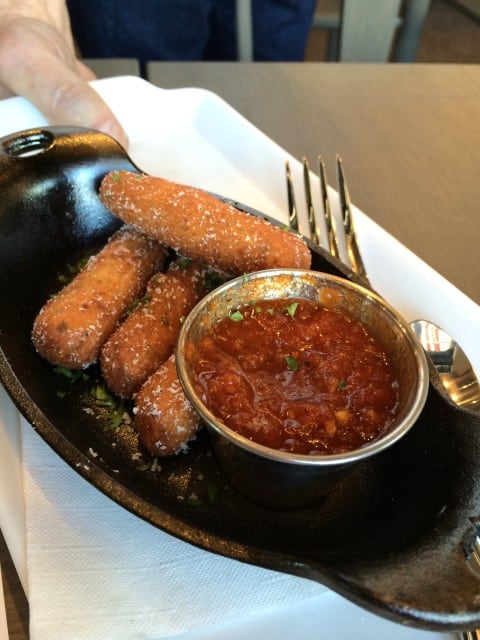 Up at the bar was lovely antipasti!!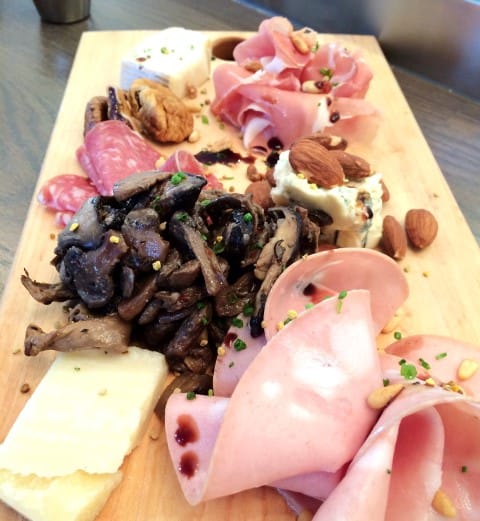 Crispy Calamari was then served, between the arugula and the crushed red peppers this was spicy goodness, loved it!!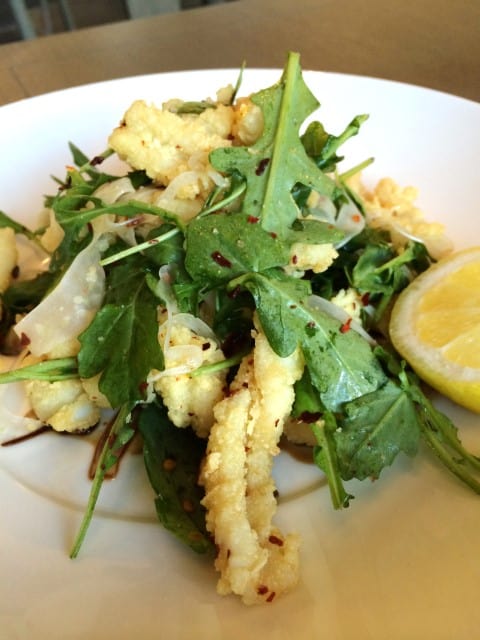 Now the pizzas came out, the first was the Isola with Italian ham, pancetta , roasted pineapple, mozzarella, smoked scamorza, rosemary oil, you want a bite, don't you!!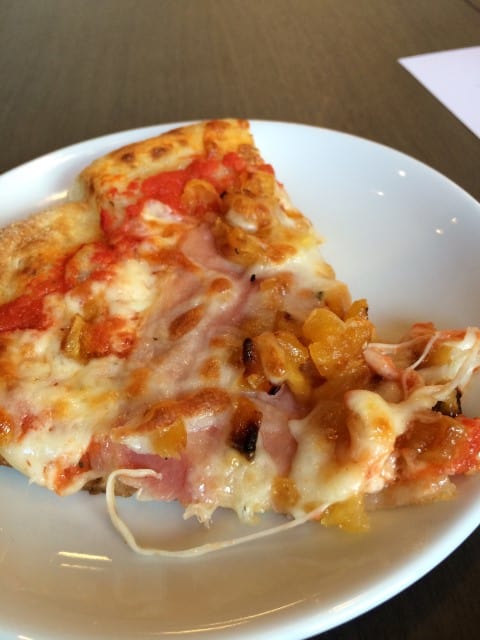 The second pizza that came out was the Funghi, I like changing it up with a little pesto instead of tomato sauce!! YUM!!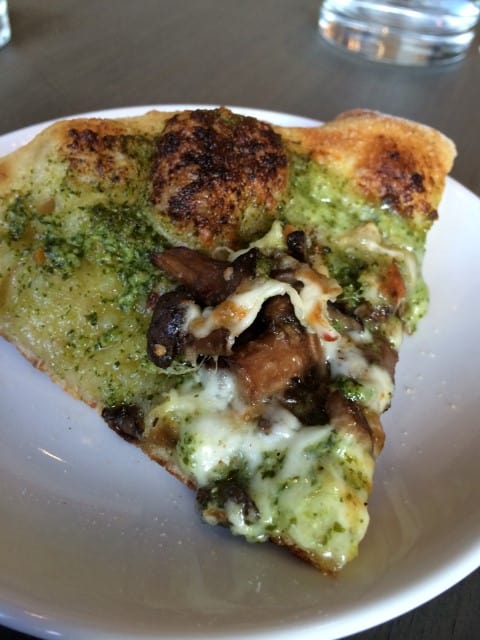 Here is our happy chefs in a little side line kitchen.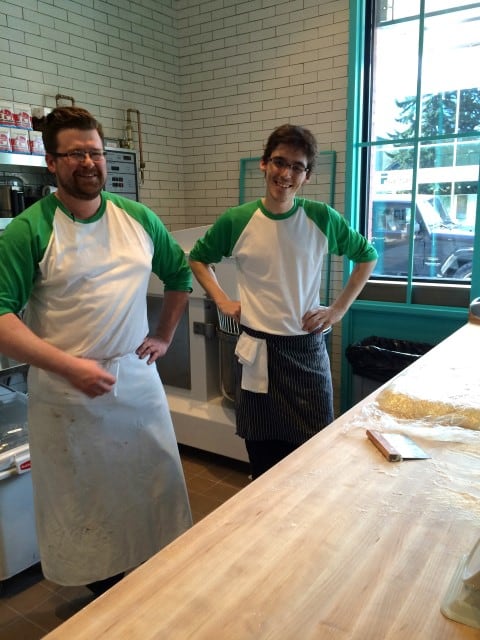 More pizza coming out and this one is called Manzo with seasoned beef, onion, provolone, mozzarella, and jalapenos. Loving this one!!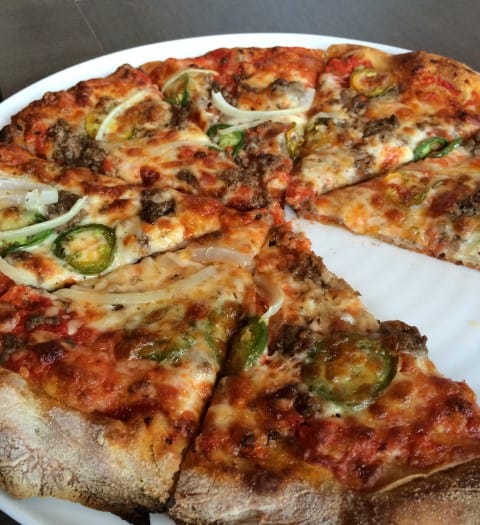 Last was the dessert of course and man was this good. So simple, yet do divine!!
Fresh Strawberries Balsamico, sweet balsamic, frangelico, mascarpone, black pepper, and fresh mint.