Borgo Trattoria
A day out for lunch with a friend, nothing better!!! Seated at Borgo Trattoria at bright sunny window to take in all the activity of the day outside, perfect! Puts you in a good mood for the rest of the day. We decided to take in a new restaurant for us both and go to Borgo Trattoria. While we were there we did find out that this restaurant was by the same owner, Giuseppe Di Gennaro of the renowned restaurant Capo, that we had so enjoyed in Inglewood. This is his new venture.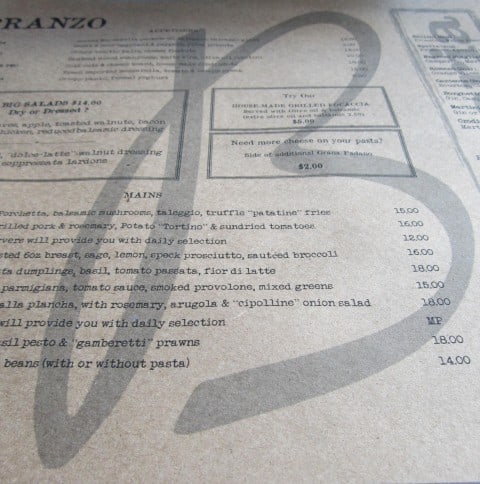 Upon entering Borgo it is open and bright, bustling with waiters and diners. It has a big two vaulted ceiling which makes it feel big and expansive. I was quickly seated by a big sunny window as I mentioned. Cheryl followed behind just a bit later having a little difficulty with parking but she finally found something. Just to note, arrive early so you can park on the street in front.
My gorgeous friend Cheryl with a little glass of Prosecco.
The Lunch!
We decided to share some dishes and started with the Arracini, which is crispy risotto balls with a cheesy interior. These little balls are heaven, crunchy, creamy with a little perfect sauce on top. I could have a dozen!!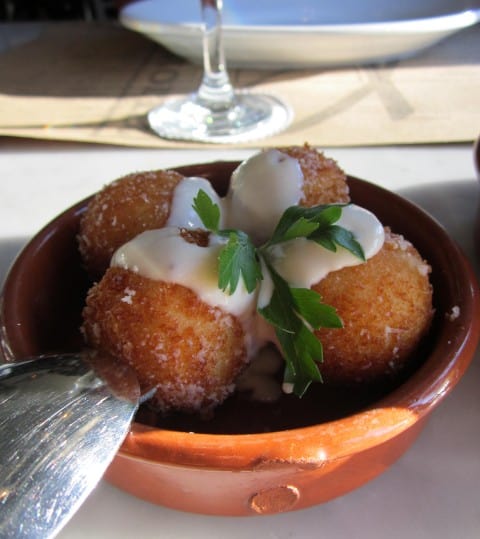 The mushrooms were highly recommended to us so we indulged in Trifolati and so loved them. It is funny but before I found out it was the owner of Capo I said to Cheryl that the last time I had mushrooms like this was at Capo. Delicious!! They must be good because they have a little rainbow in them.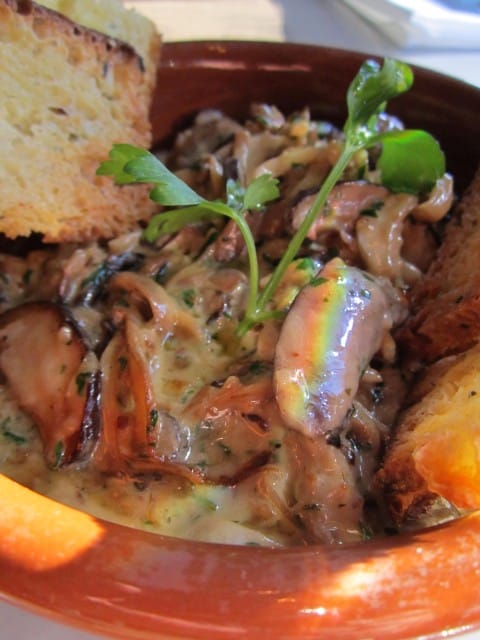 Next we split the Panino which is a scrumptious sandwich of porchetta, balsamic mushrooms, tagleggio and Truffle french fries. My heavens was that good!!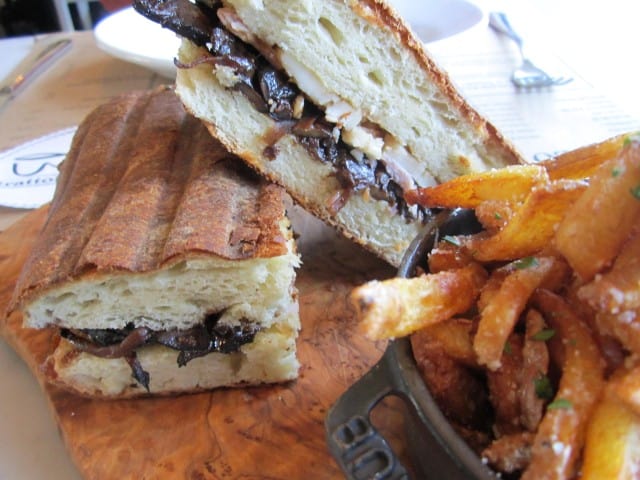 Look at these fries, honestly they were to die for!! Truffle Oil French Fries, my word!!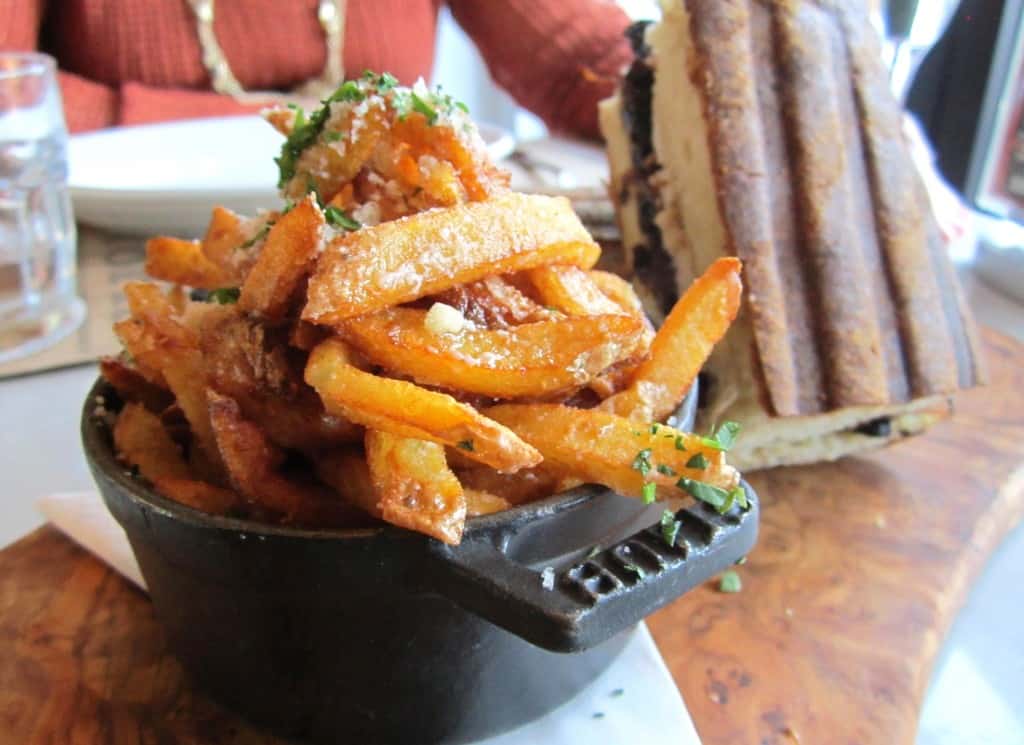 I have been drooling as I shared this post with you today. Come and check them out at 1818 16th Ave SW Calgary, AB. I highly recommend it, you will love the atmosphere, the very attentive professional staff and of course the food. I will be going back for sure!!
Check out their website and their menus. Come in and dine and catch "a little piece of Italy".