Breakfast To Go Smoothie Bowl
I have finally made it to this new trend in smoothie bowls. I may be a little slow but finally get around to it when I see something that is this delicious looking. Breakfast To Go Smoothie Bowl, I found in 200 Best Smoothie Bowl Recipes by Alison Lewis and WOW, this is scrumptious, the perfect way to start your day! Smoothie bowls are not only easy to make but have all the health benefits you can imagine, that is why they have become hugely popular.
Smoothie bowls include easily accessible ingredients that are kid-friendly also. You will find lots of recipes in this cookbook that the whole family will love. Think of all your favorite toppings you can add to these smoothie bowls. Having a supply of healthy nuts, grains, ground spices, oats, and frozen fruit will give you endless options for making a smoothie bowl from this cookbook. This cookbook will give you loads of great tips for a successful smoothie bowl, from choosing a blender to flavored iced cubes, recommended liquids, and more. Try another one of our favorite too, an Apple Pie Smoothie!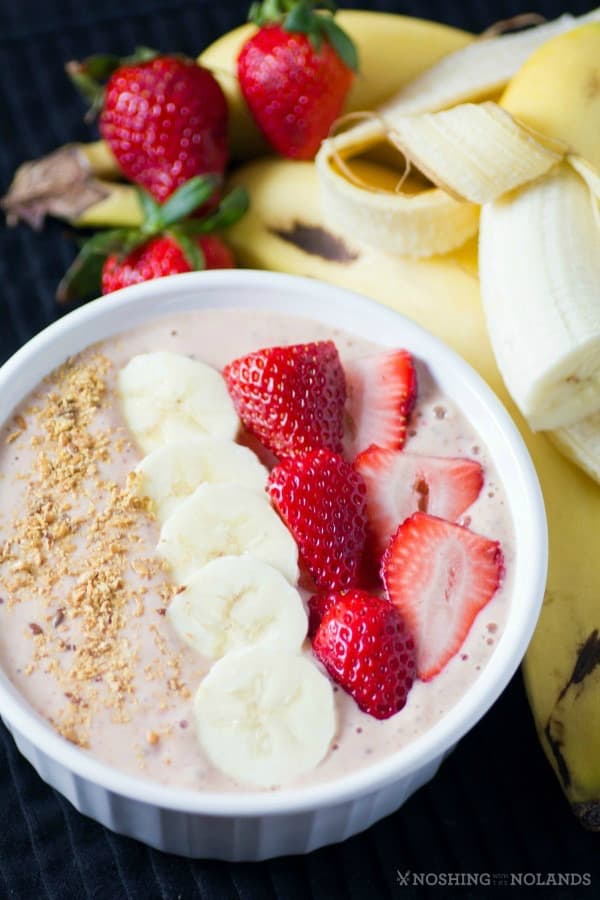 Wholesome, pure, healthy and delicious. This smoothie bowl is fantastic! Just place your smoothie in a bowl that has a lid. Put your fruit and flax in another container and your are ready to take Breakfast To Go Smoothie Bowl anywhere you want to.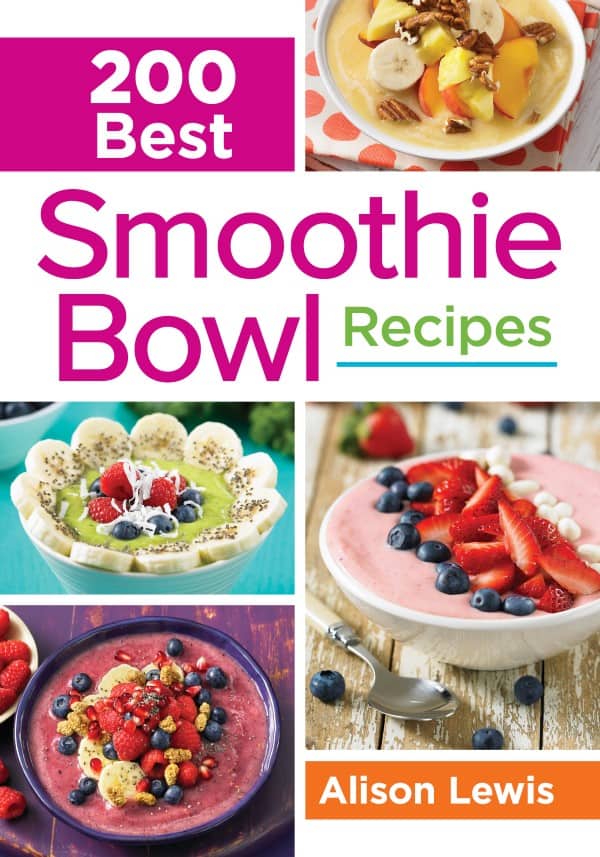 This cookbook is filled with smoothie bowls that are hugely popular because you can load them with fresh fruits, superfoods and protein. Enjoy a smoothie bowl at anytime of the day for a refreshing and filling healthy meal. They can take you from breakfast to dessert!
Start your day with a thick, creamy bowl of goodness. Recipes like Pomegranate Berry Bowl, Green Coconut Bowl, Peanut Butter Cup, Superfood Smoothie Bowl, Peach Paradise or Upside-Down Apple Pie just to name a few of their wonderful choices available in this cookbook. Did you know you can add coffee and tea to a smoothie bowl too? This cookbook will show you how!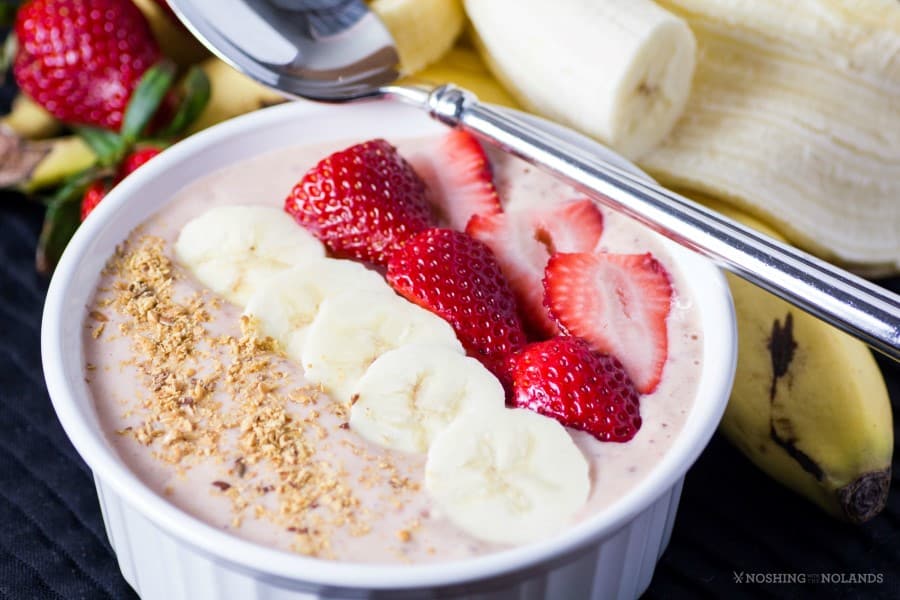 This recipe is packed with Greek yogurt, coconut water, flax seeds, banana, strawberries and prunes. It is sweet and satisfying, a big breakfast that will keep you going well into lunch time.
The author Alison Lewis is an internationally published author with two previous cookbooks. She is a professional recipe developer, nutrionist and the owner of Ingredients, Inc. Shis resides in Birmingham, Alabama. She has worked with multiple publication such as Southern Living, Travel & Leisure, Better Homes and Gardens and Cooking Light to name a few.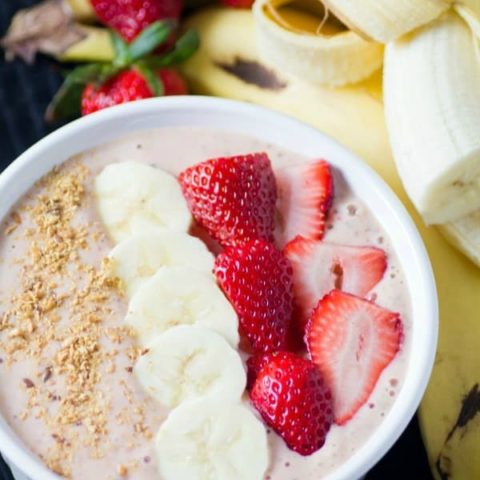 Breakfast To Go Smoothie Bowl
Yield: 1 serving
Prep Time: 10 minutes
Total Time: 10 minutes
This amazing Breakfast To Go Smoothie Bowl will have you whipping up these on a daily basis. Coconut water is helpful for rehydration. If you sweat a lot or take hot yoga classes, it's a great addition to your diet.
Ingredients
1⁄2 cup plain Greek yogurt 125 mL
1⁄4 cup coconut water 60 mL
1 tsp liquid honey 5 mL
1⁄4 tsp ground flax seeds (flaxseed meal) 1 mL
1⁄2 frozen banana, cut into pieces 1⁄2
 if necessary (see page 14)
1⁄4 cup frozen strawberries 60 mL
1⁄4 cup prunes 60 mL
Ice cubes (optional)
Suggested Toppings
Sliced strawberries
Sliced banana
Granola
Ground flax seeds (flaxseed meal)
Instructions
In blender, combine yogurt, coconut water, honey, flax seeds, banana, strawberries and prunes. Secure lid and blend (from low to high if using a variable-speed blender) until smooth. If a thicker consistency is desired, add ice, one cube at a time, and blend until smooth.
Pour into a bowl and top with any of the suggested toppings, as desired.
Recipe courtesy of
200 Best Smoothie Bowl Recipes
by
Alison Lewis
© 2016
www.robertrose.ca
Reprinted with publisher permission. Available where books are sold.