Brewery and the Beast
We have events here in Calgary, lots of them but none as meaty as Brewery and the Beast. What a way to spend an afternoon with family or friends dining big with amazing fare and fantastic brews. Doesn't get much better than this!
This three-city event also hits on Vancouver and Victoria. Scott Gurney invented this Sunday afternoon extravaganza not only for fun but also for education.
Brewery & The Beast by Scott Gurney
"Brewery & The Beast was created to educate our guests, and inform them of the importance of becoming a conscientious consumer. It is more important than ever to support responsible local farmers and food producers by purchasing their harvest in restaurants, grocery stores, and markets.
By providing our guests with a tangible experience of how these foods taste, information about the farms they come from, and where they can purchase these products, we can achieve the goals of the event; keep our local and regional food systems thriving while continually supporting the local restaurant and food & beverage industry."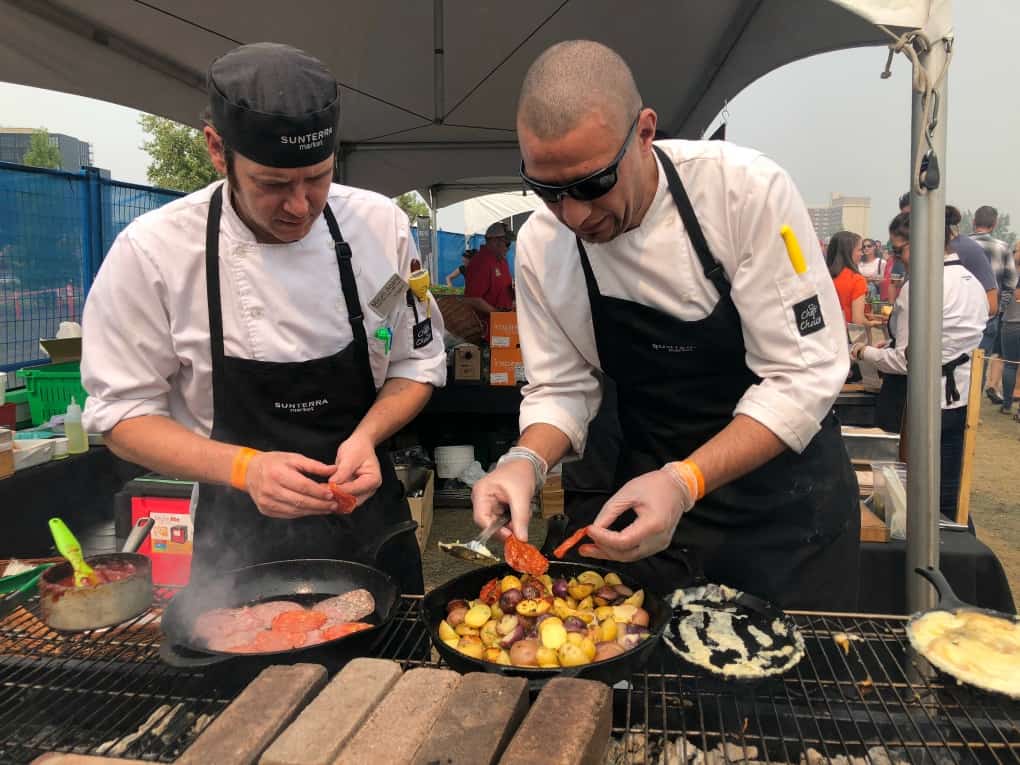 Here is Sunterra busy at work at their booth. I know they have always been dedicated to local farmers. They are just one of the 68 presenters at Brewery and the Beast.
About the Farmers
"Brewery & The Beast is proud to promote and showcase producers from BC and Alberta that are dedicated to natural, responsible and ethical farming practices. This level of care and attention results in a cleaner, healthier, low-stress environment for animals to live in, a progressive approach to caring for the farmland and environment, and a superior quality product for consumers.
Brewery & The Beast is committed to upholding the integrity of the food served at our events. We work diligently to ensure only the best products are sourced from a selection of producers that take great pride in farming to the highest standard. To learn more about these producers, please select your city below."
#MEATFESTYYC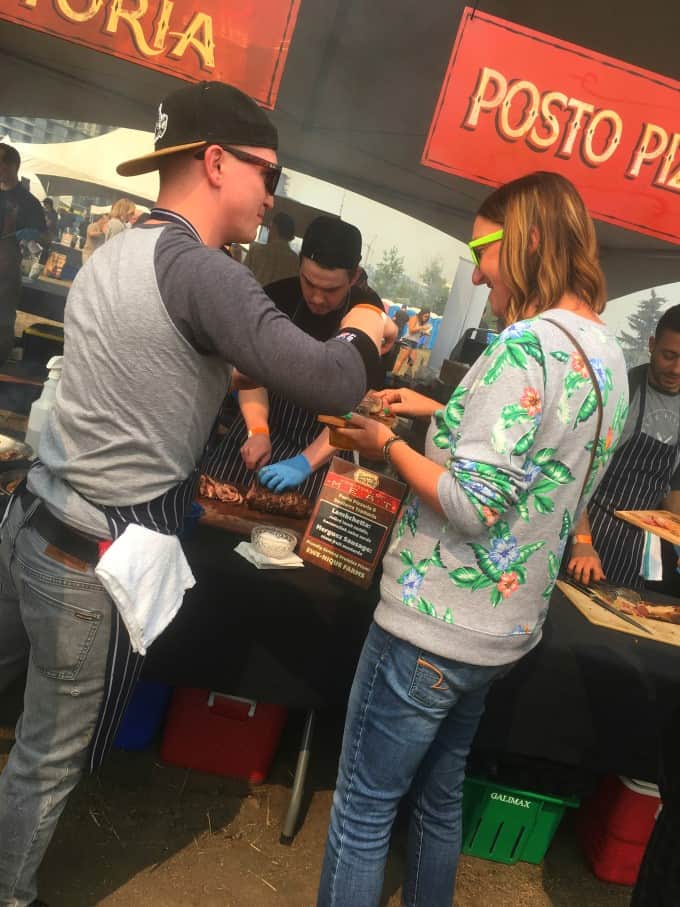 Bonterra Trattoria and Posto Pizzeria were serving amazing food also. One of my favorite spots in town. Lamb was on the menu here with lambchetta being served.
I met lots of happy people on my travels from booth to booth. Although Calgary has had a very smoky August due to the BC fires that has not dampened our spirit for outdoor BBQ. This event was sold out.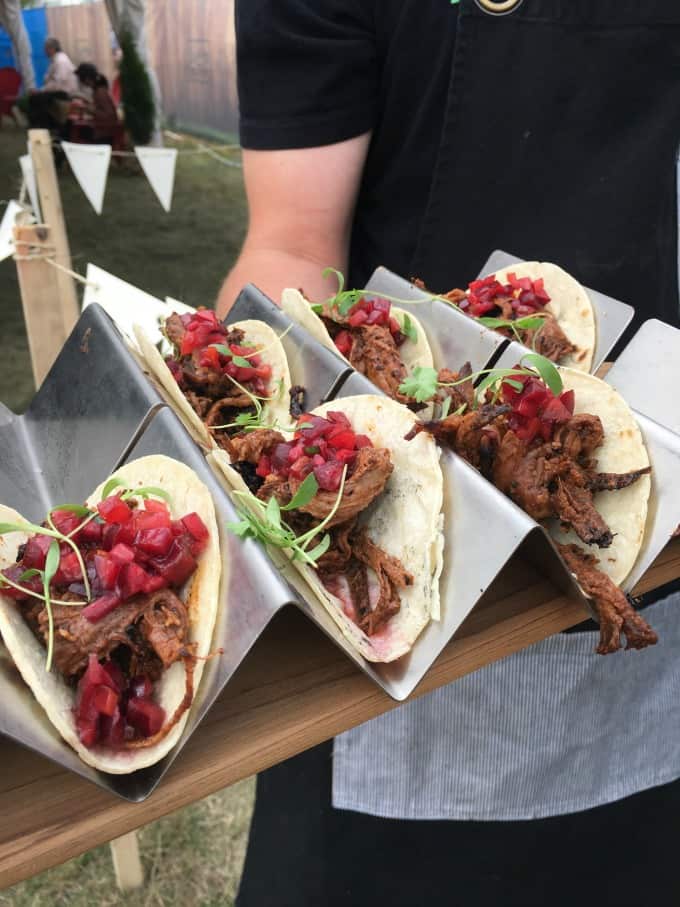 The event has been growing in size year after year and this year was moved to Fort Calgary from the Pumphouse location. This new venue gives ample space for the many, many vendors that offer up their amazing cuisine.
The MENU for this event will blow you away!
Beers and Wines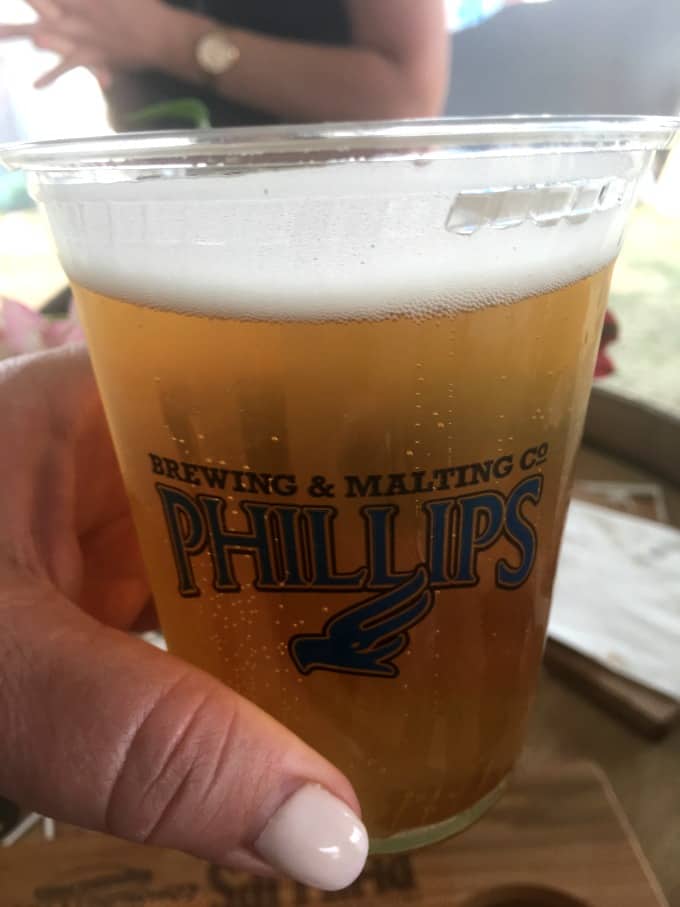 With the purchase of a ticket, you are given more than enough drink tickets to washing down all that wonderful protein.
Phillips Brewing and Malting Co. had lots of refreshing beer to choose from, my new fave is this Solaris which is a white peach ale. So refreshing on a hot summer day!!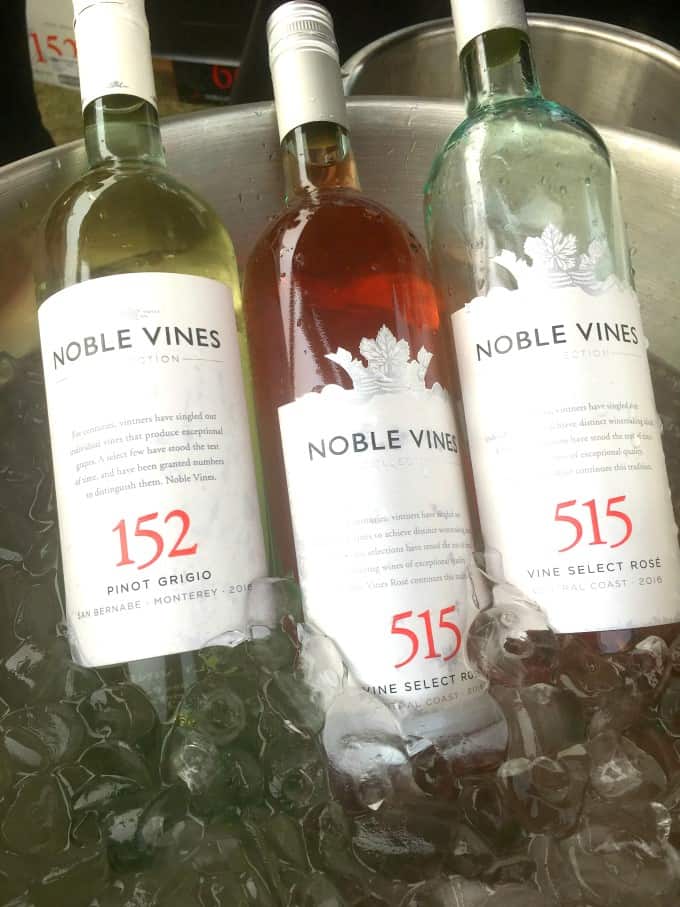 If beer is not your thing, there are many wine vendors to choose from also, serving up wine icy cold.
Whole Lotta Beast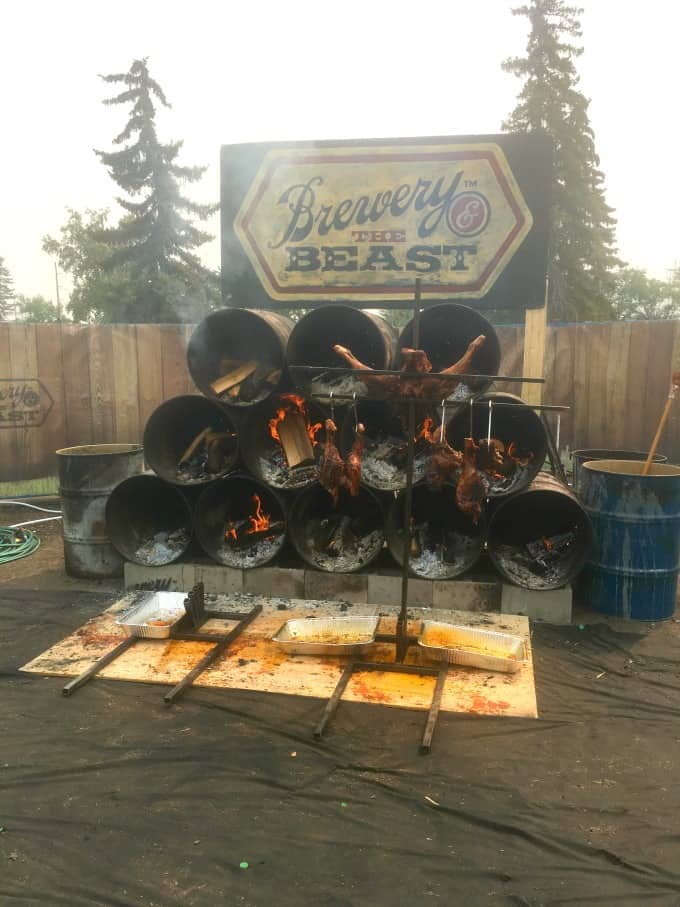 Smoked filled the air and the aroma was delicious. The event ran from 1:00-4:15 pm on a Sunday here in Calgary.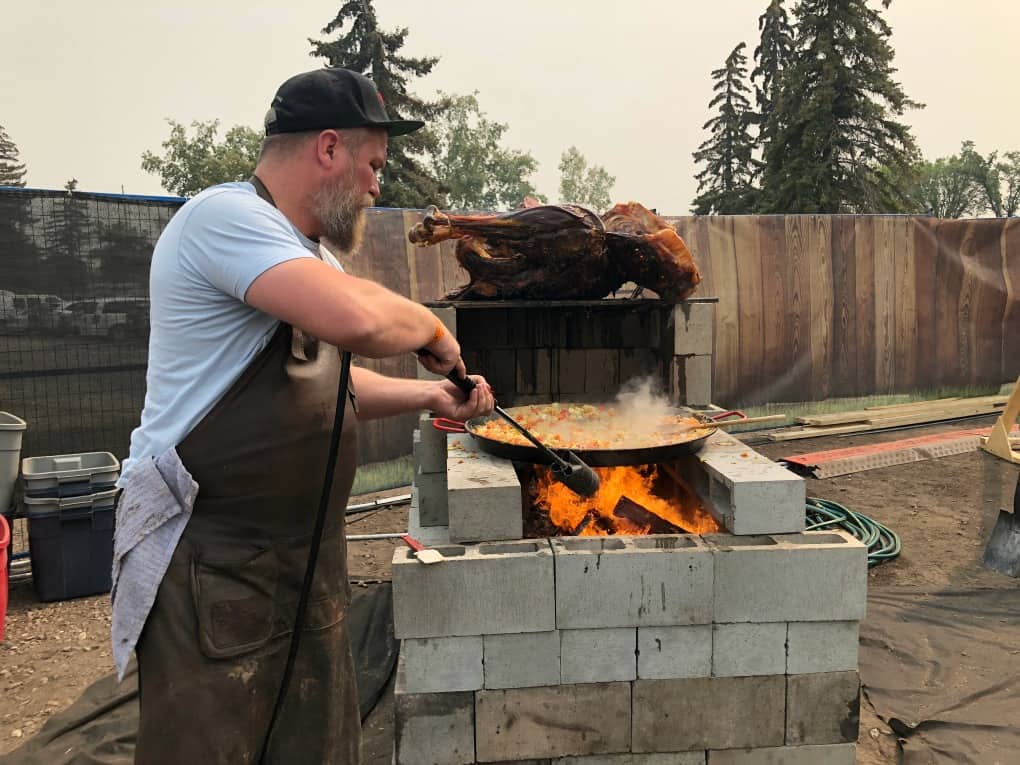 Even ostrich was on the grill from The Guild. Everyone is on their game when planning a unique and fun menu.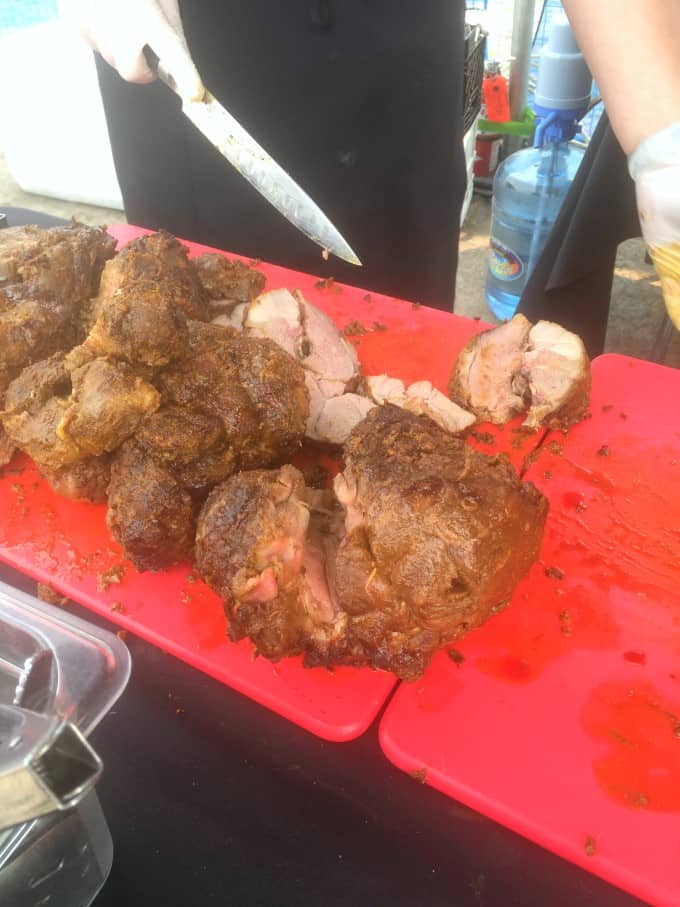 Flavor, flavor was the key to Calcutta's Spiced Rotisserie Lamb Leg. Another great bite accompanied with mint raita and pickled onions.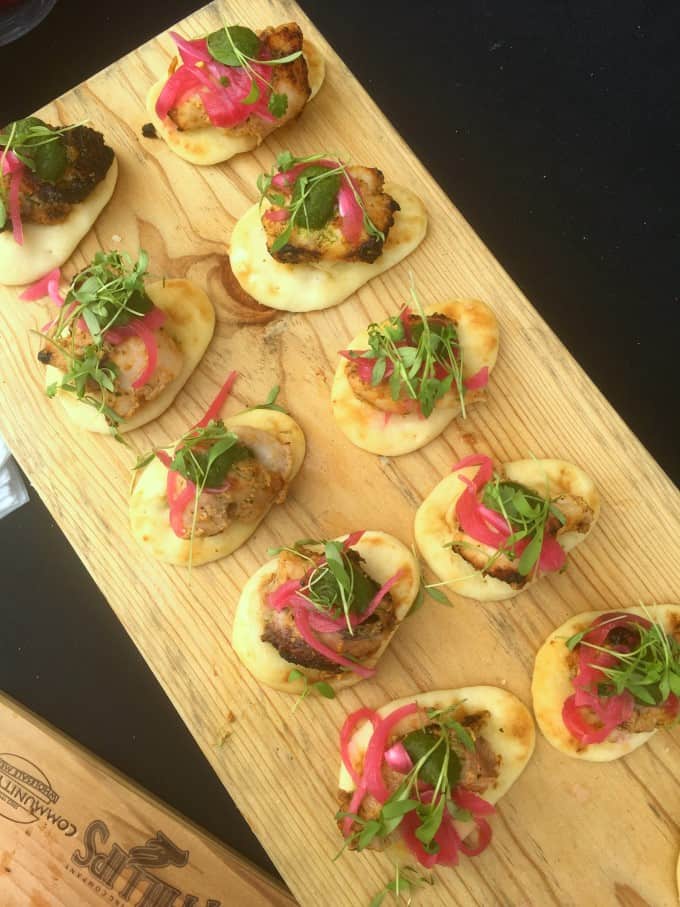 I heard the chicken was crazy good from Northern Chicken but I also loved this Tandorri Chicken Tikka by The Westin which was served up on naan bread with pickled onions.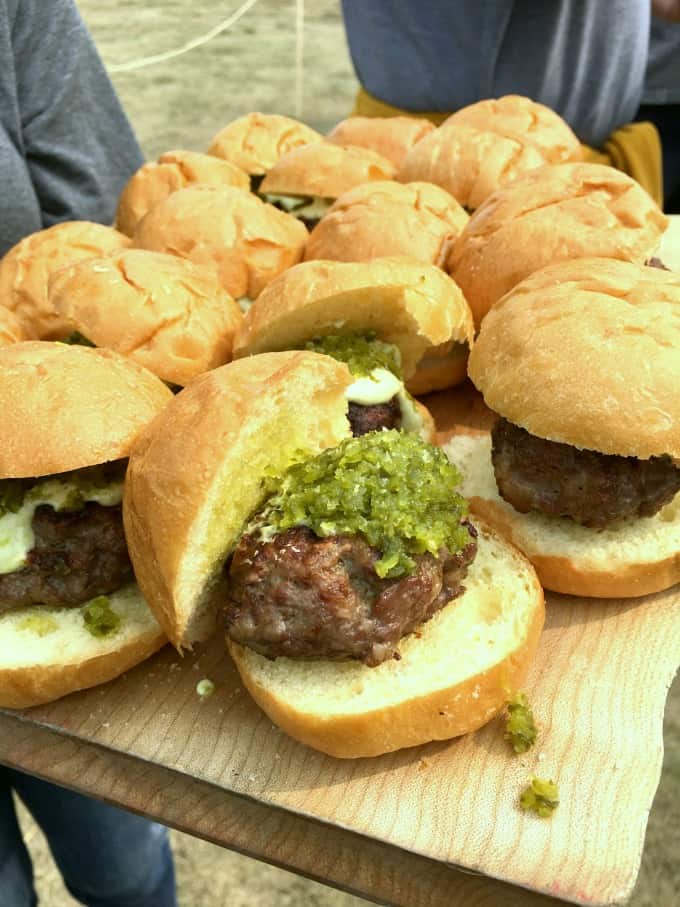 These little sliders were another one of my faves and they were offered up in the VIP tent at the beginning of the day. I love all that relish and the burger was perfectly seasoned.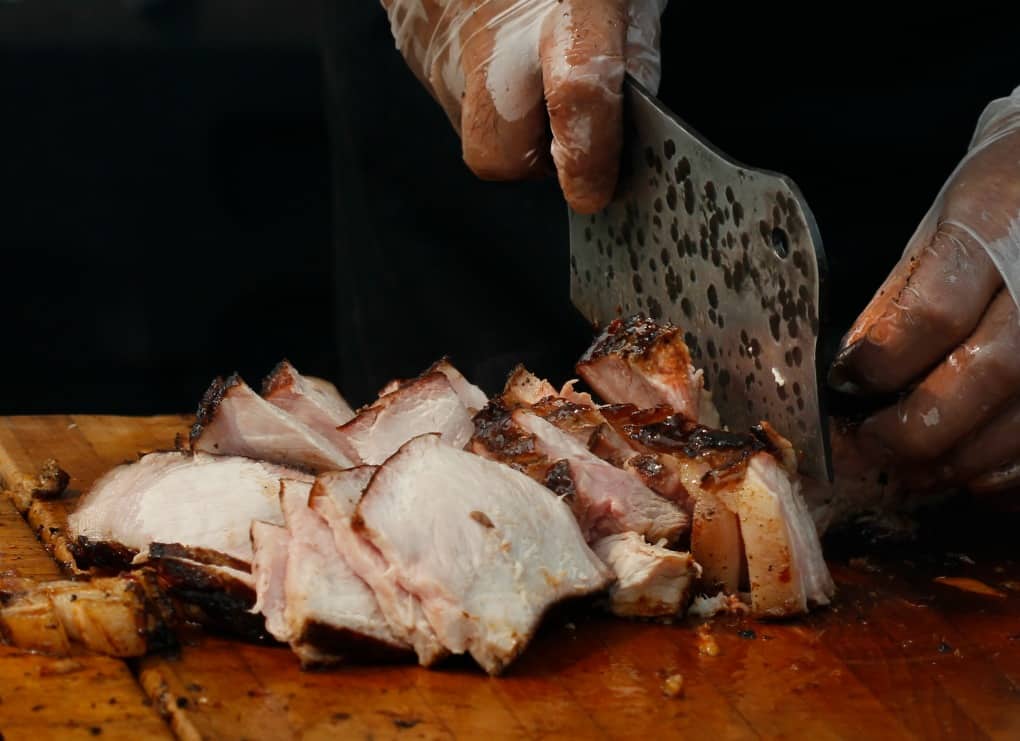 If you are a meat lover this event is for you! Come and follow along on Facebook, Twitter, Instagram, and Youtube.