Bridgette Bar
I have to say I was extremely excited to be going to Bridgette Bar! I have heard nothing but rave reviews. This is another fine example of Concorde Groups best places to dine like its predecessors The National Beer Halls, Anju, Double Zero and more. Running the show here as general manager is Dewey Noordhof from Brava Bistro, another place I adored the food at. Their mussels were like a slice of heaven, never tasted anything so good but sorry I digress and Brava is no longer in existence.
The space Bridgette occupies is warehouse chic!! The building dates back to 1922 and with some divine decorating it is transformed into a casually elegant bar and restaurant that seats 150.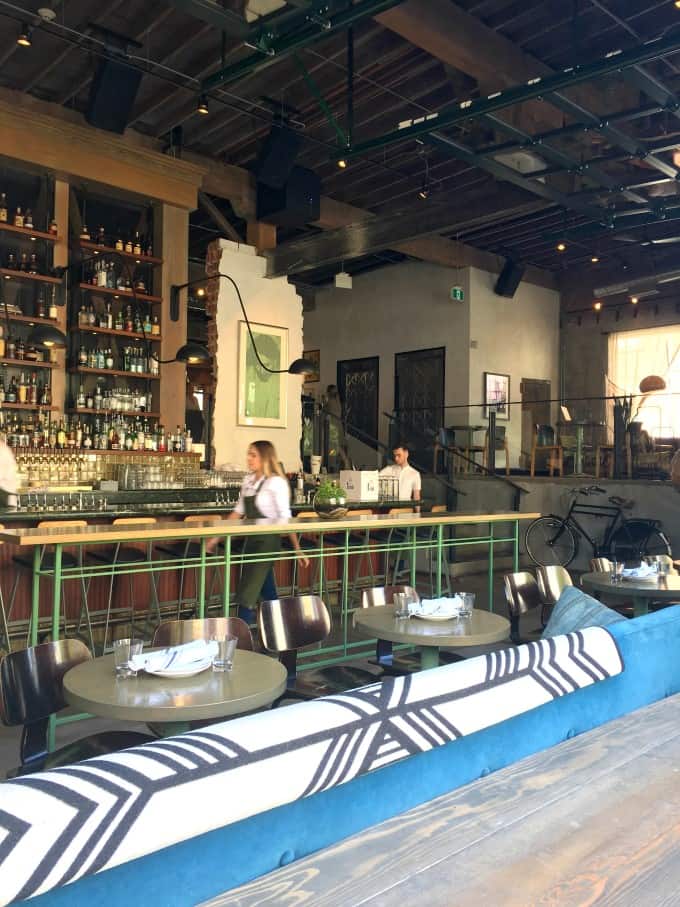 Big garage type doors open up over head to let in the fresh air on a beautiful day. This picture is peeking in off the street.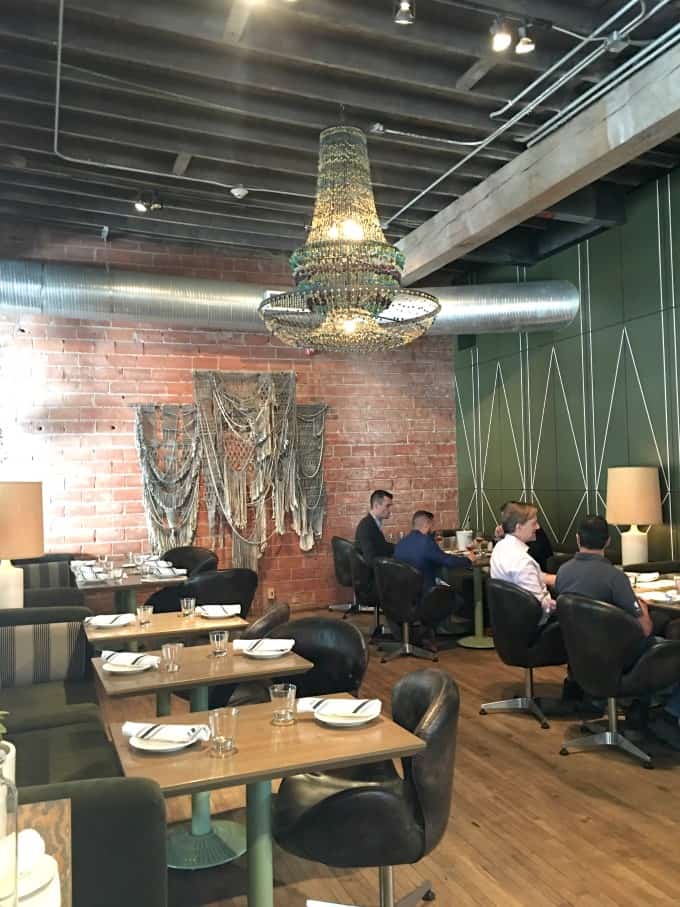 There are a few different areas of the restaurant for dining and relaxing and also a private spot for parties or larger groups. All of them uniquely different but flowing.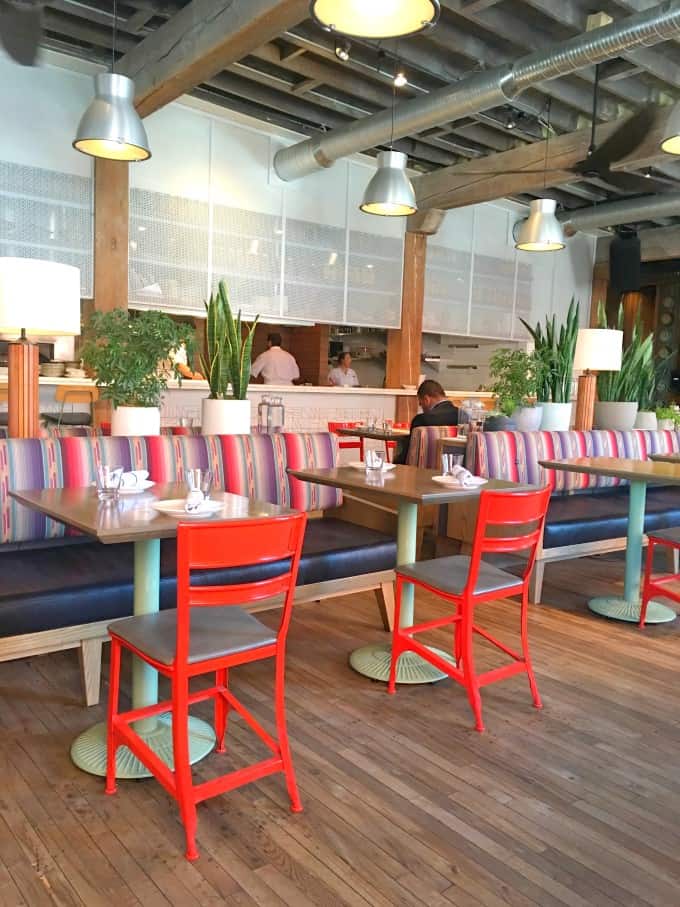 We sat in this bright and lively area by the open kitchen. The aromas of so many delicious dishes came wafting out from the cooking area.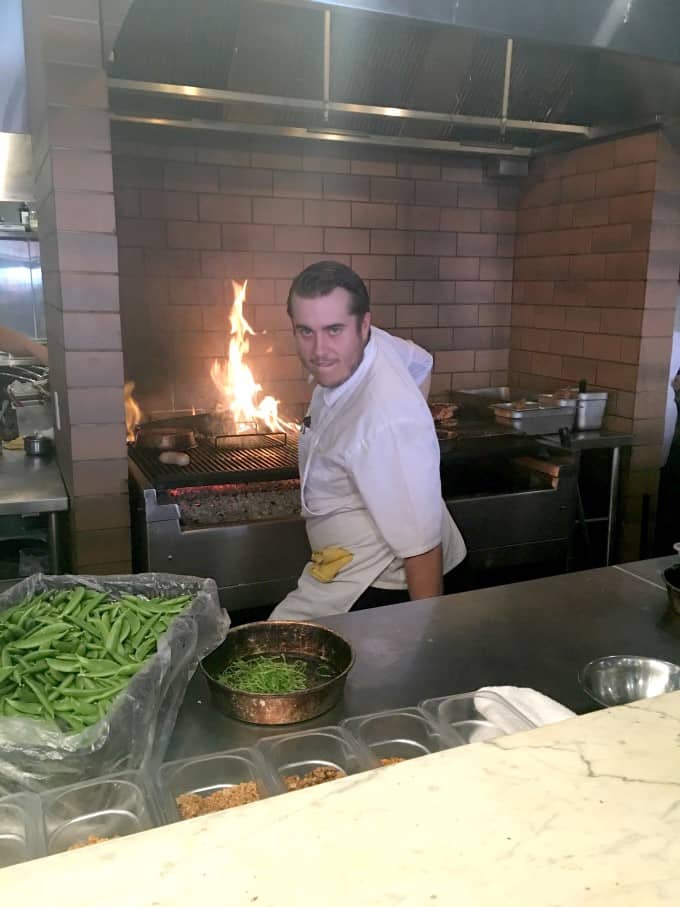 And the chefs were jazzed to be serving up food for us!!!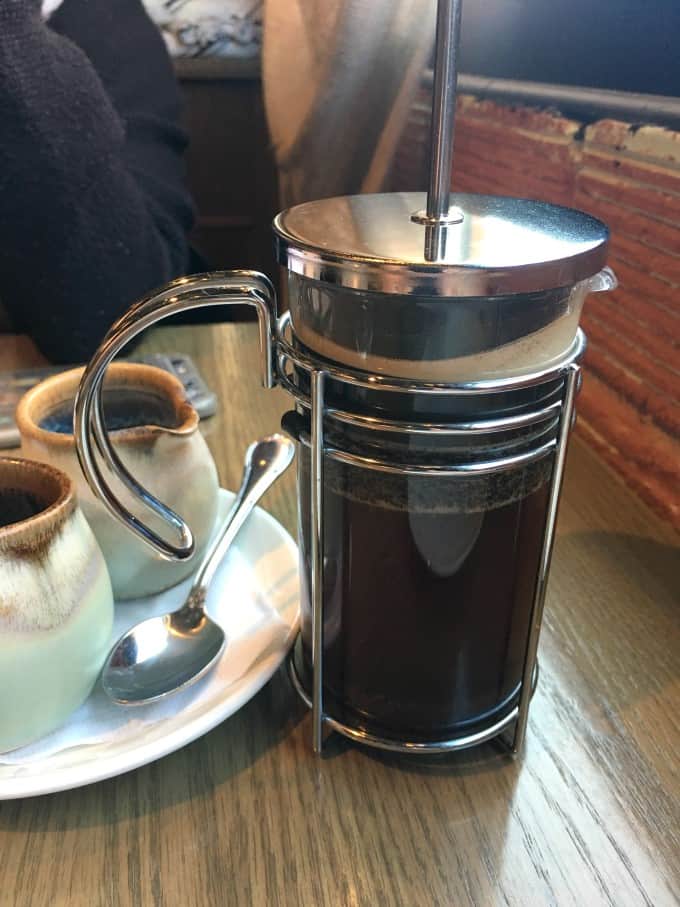 Amber was my dining partner today and was intrigued when she ordered a coffee and a French press appeared. She hadn't seen one of these before. What an amazing cup of coffee that was!!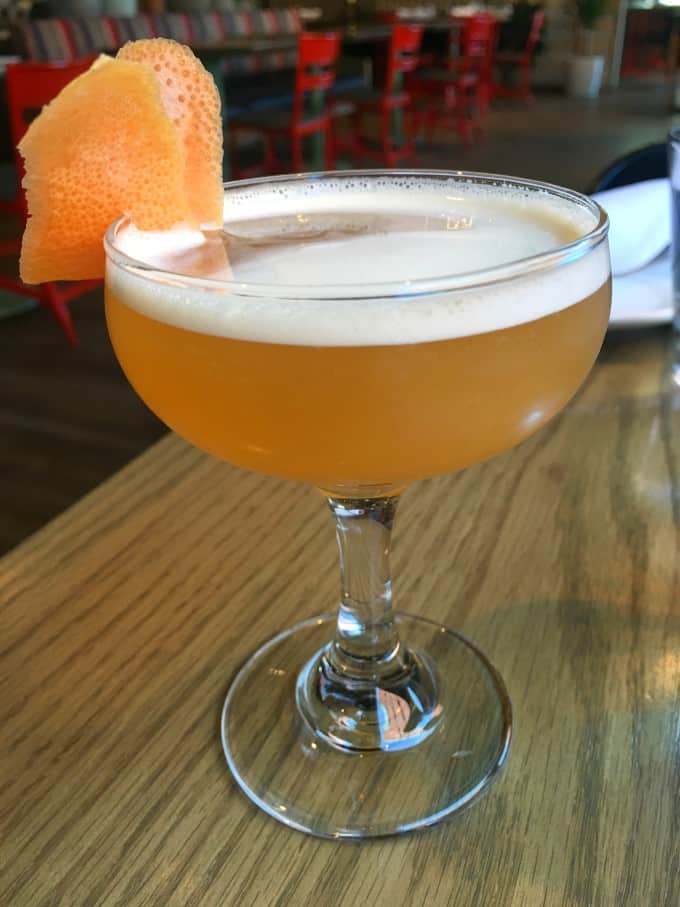 I, on the other hand was more into a libation and was thrilled with this cocktail entitled The Knight We Met. A lovely mixture of bourbon, dark rum, cascade hop syrup, grapefruit, lemon and lime bitters.
Dining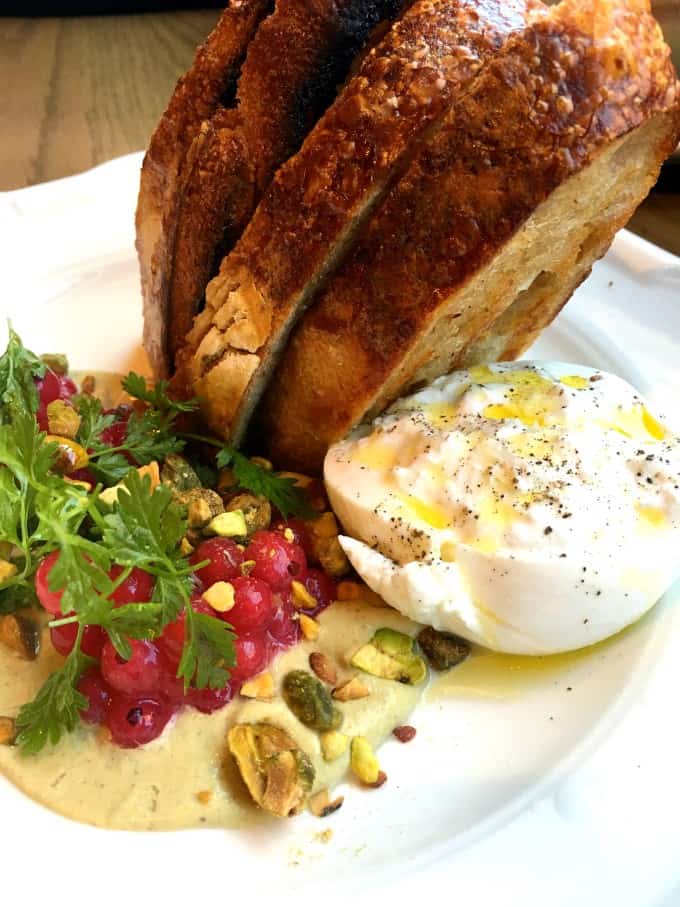 We started off our dining experience with this masterpiece, Burrata Cheese with red currants, pistachio, basil, and sourdough. A magnificent dish and one that I would love to have again and again.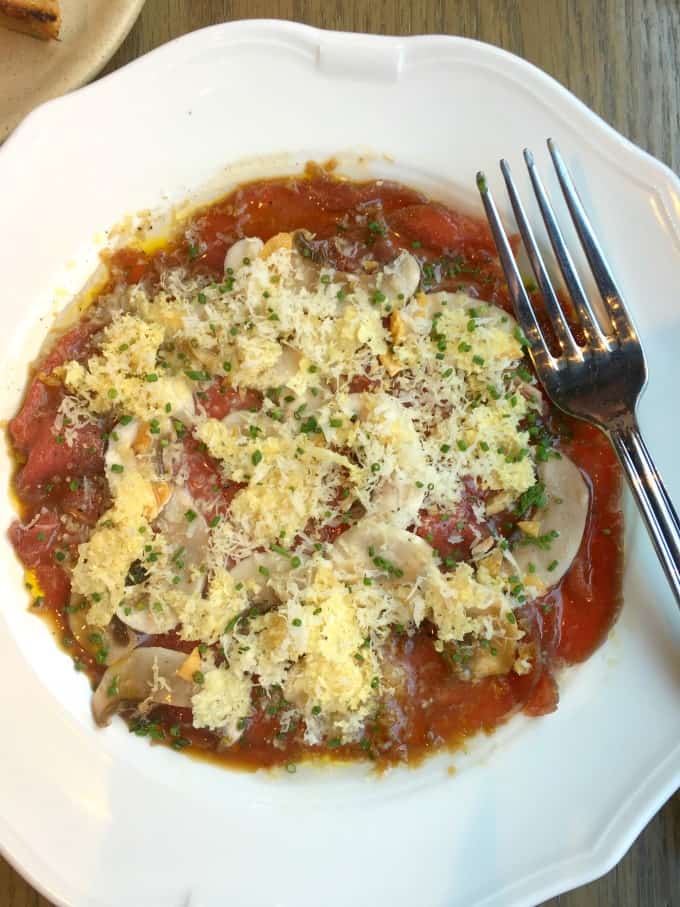 We also ordered the Wagyu Beef Carpaccio with mushroom vinaigrette and mushroom salad. My mouth is watering thinking back to these dishes!!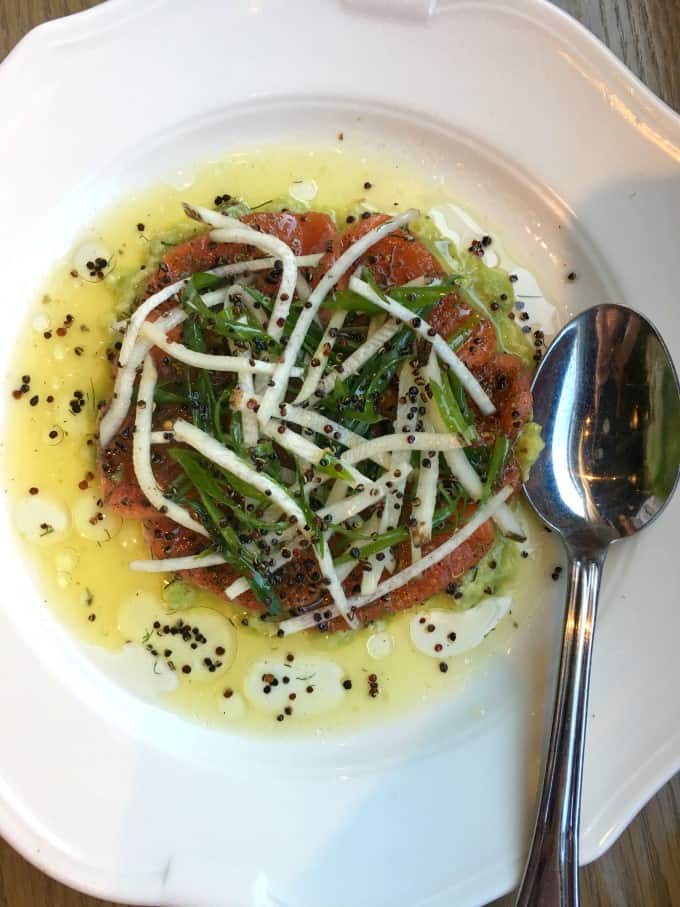 As a little extra surprise the chefs sent out this Wild Salmon Crudo with jalapeno vinaigrette, puffed quinoa and avocado. The puffed quinoa gives the dish a wonderful crunch, the salmon was melt in your mouth.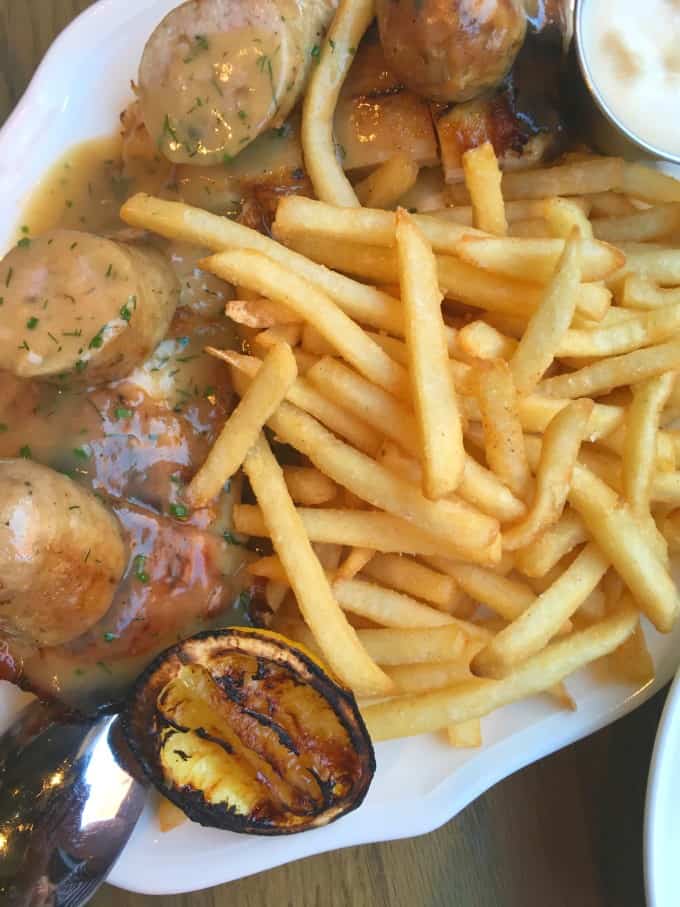 We split this main of Grilled Farm Chicken with chicken sausage, roasted garlic gravy and fries. What a feast, the chicken was wonderful and that gravy droolworthy, the sausage was one of the best chicken sausages I have had. The fries were so good, we both remarked how perfectly crisp and seasoned they were and scrumptious with an aioli dipping sauce.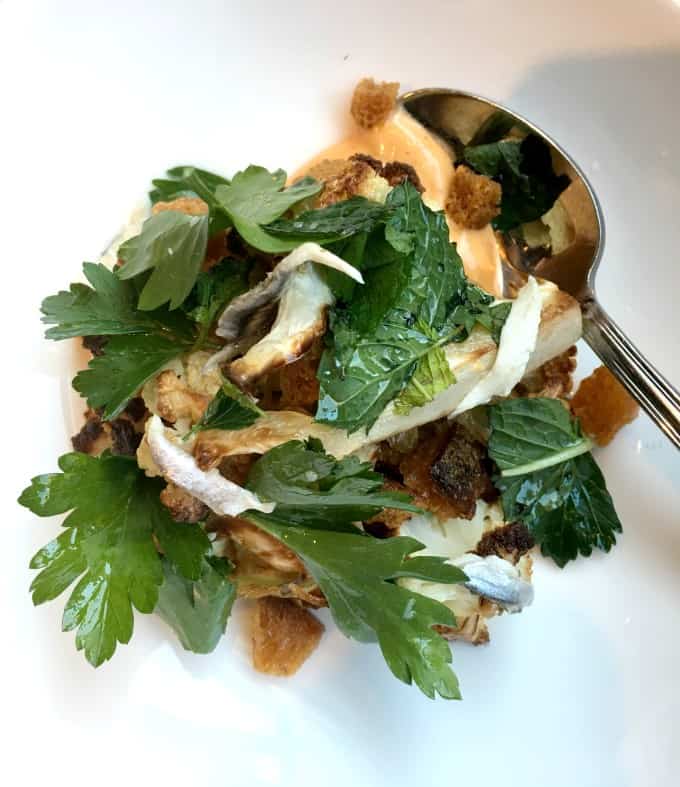 As a vegetable I wanted to try the Roasted Cauliflower with espelette mayo, brioche croutons and anchovy. Roasted to perfection and full of flavor!!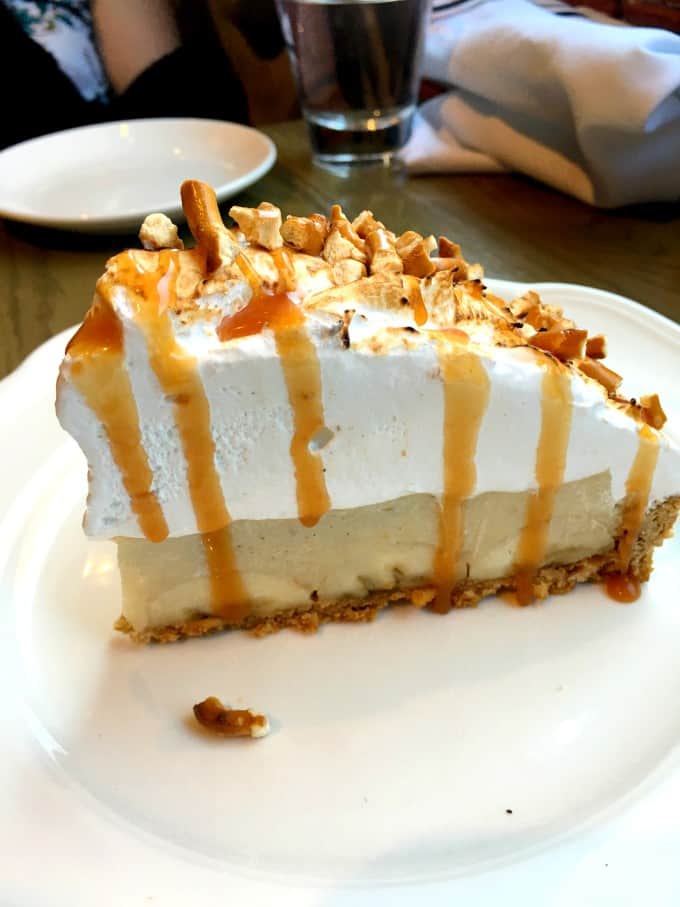 I had a big doggy bag already and couldn't have ordered dessert but the chefs brought us out this to die for Banana Meringue Pie with a pretzel crust. One bite and I was amazed!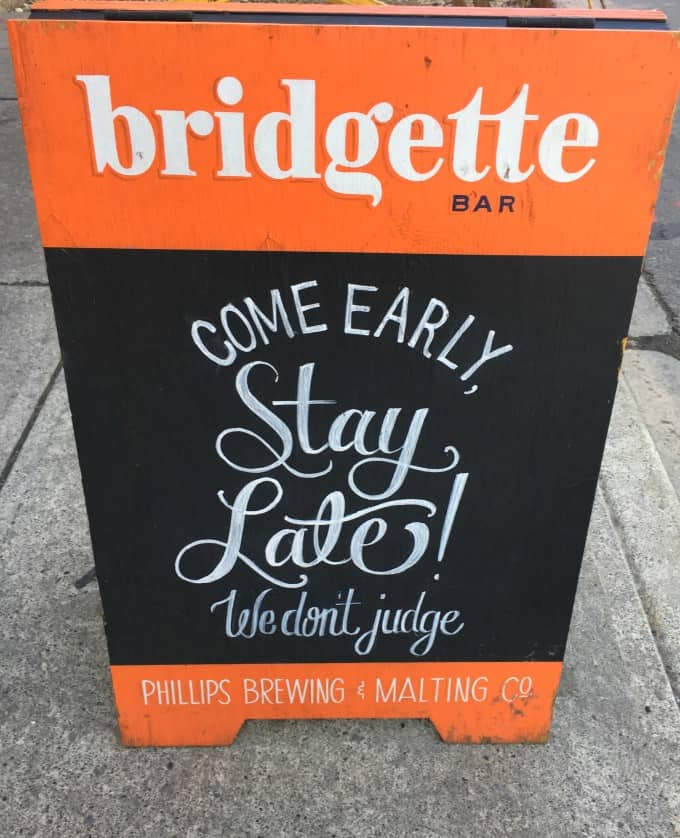 For a fantastic cocktail or sublime dining come down to Bridgette Bar at 739 10 Ave. SW in the design district in Calgary. You can also follow along with the deliciousness on Facebook and Instagram.