Brie and Herb Omelet
Why am I thankful for eggs? The list is really endless. First off, I am very thankful for this gorgeous Brie and Herb Omelet that my husband make us. He loves cooking with eggs in the morning and I adore his creations. This is definitely our go-to recipe in this household. We were asked to do brunch for two days of the Labour Day long weekend at our friends cottage. Both days of course, included fresh, high quality Canadian eggs. The first dish we made was this, Eggs in Purgatory, the second, Ken's infamous Brie and Herb Omelet.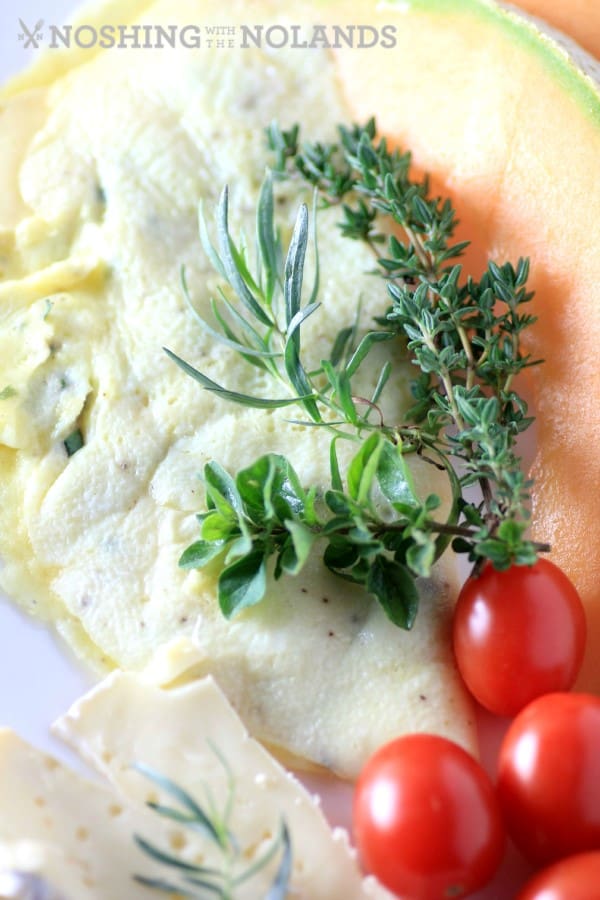 This omelet is so delicate but the flavors of the fresh herbs shine right through, melding along with the brie in a creamy pool of egginess on the inside. Eggs are a natural choice for our family and provide us with loads of nutrients. Eggs have vitamins A, D, folate, iron, zinc and choline. Eating eggs are not only delicious but they are great for your bones, teeth, skin and eyes.
Eggs are inexpensive form of protein. This might look like an expensive dish but with fresh herbs from the garden, and then only brie and eggs, it is very affordable. A dozen eggs actually costs less than a latte!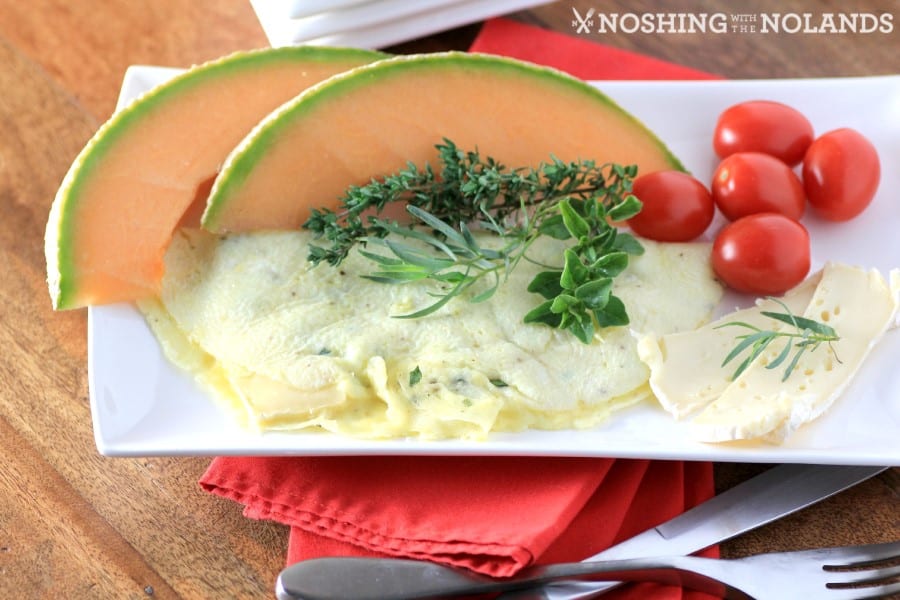 I am thankful for eggs every day as they are so versatile and convenient. Think of all the many dishes that eggs go into from sauces, salads, cookies, cakes, stratas, and frittatas. Never mind just great farm fresh eggs on their own, like scrambled, poached, fried, boiled, this list is really bottomless.
I am also thankful that our eggs are always in season and are always fresh. They come from our Canadian farms to our tables in less than a week. We have over 1,000 egg farms in Canada including every province and even the Northwest Territories. Eggs are always local, no matter where you live.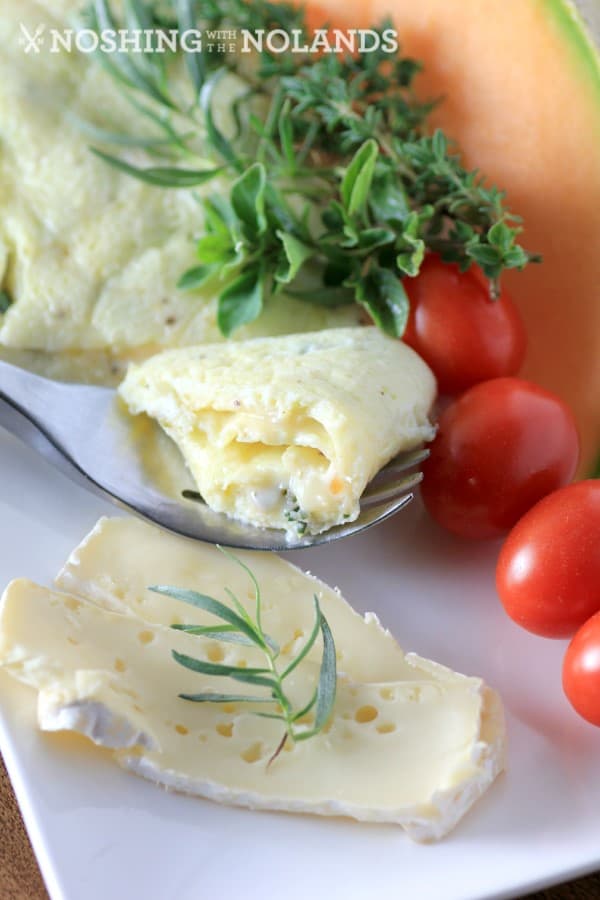 We have lots of eggs available to us in Canada. Rural Canadian farm families deliver 595 million dozen eggs per year. That number is totally amazing. Our farmers also give back through partnerships with food banks and school breakfast programs. Plus, Canadian egg farmers extend their knowledge and expertise to other areas around the world to help combat malnutrition and hunger by teaching others to farm eggs as they are such an excellent high-quality source of protein.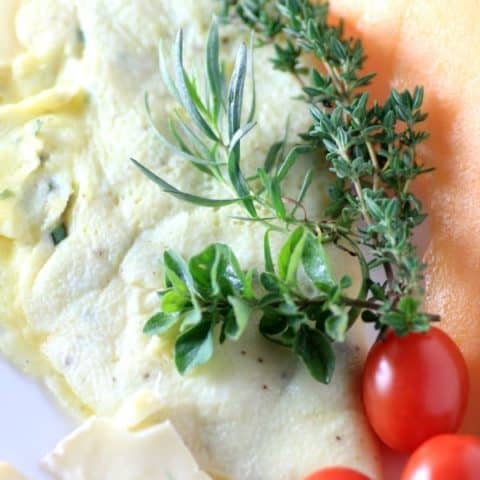 Brie and Herb Omelet #Thankful4Eggs
Yield: 1
Prep Time: 5 minutes
Total Time: 5 minutes
A delicate omelet made with the wonderful freshness of herbs and brie.
Ingredients
2 large eggs
3 thin slices of Brie
1/2 tsp. - 1 tsp. of each tarragon, oregano and thyme, minced
1 Tbsp. butter or oil for frying
Salt and pepper to taste
Instructions
Mix the eggs with a fork and season with salt and pepper.
Melt the butter or add the oil in a fry pan on medium low heat. Add the egg mixture and sprinkle the herbs over the eggs. Allow the eggs to cook slowly and then add the brie slices after the eggs are about half cooked.
Continue to cook until almost done and then fold in half and continue to cook until desired doneness.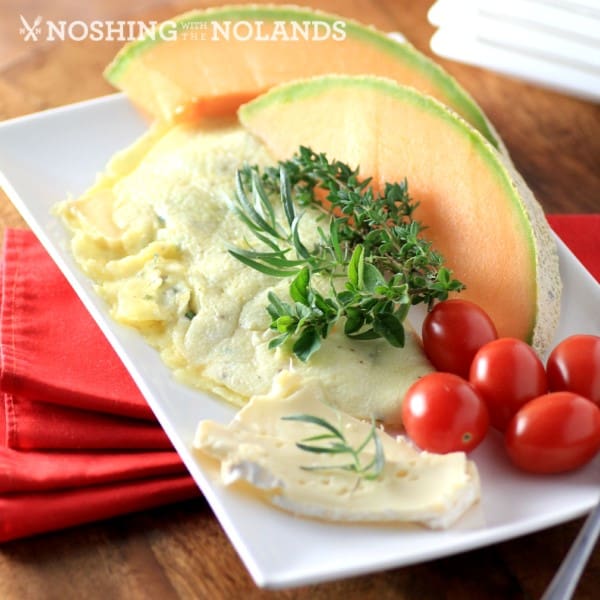 Here are those Eggs in Purgatory I was mentioning in the beginning. Another great go-to recipe for us.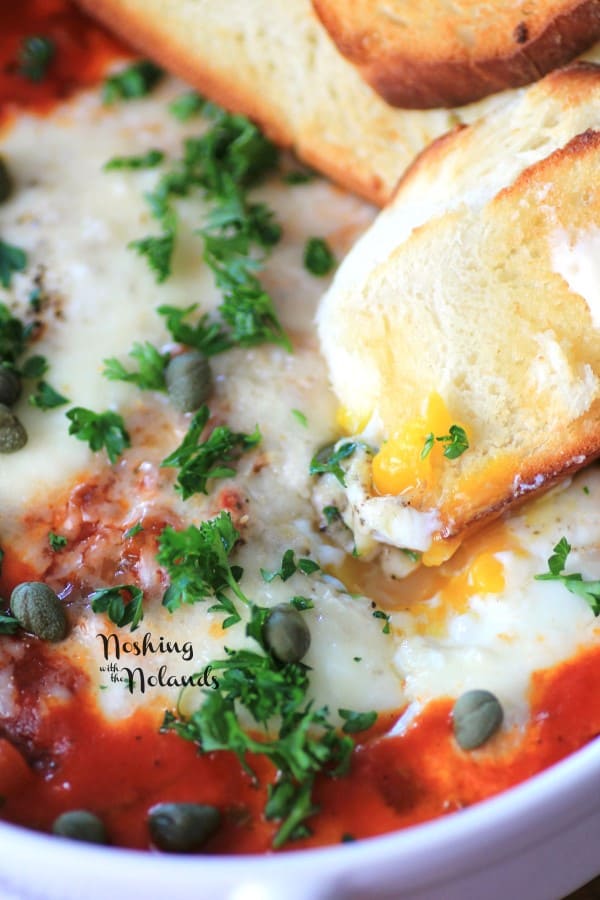 Also a bonus one is this Egg, Potato, Green Bean Salad, which make a great side salad or lunch!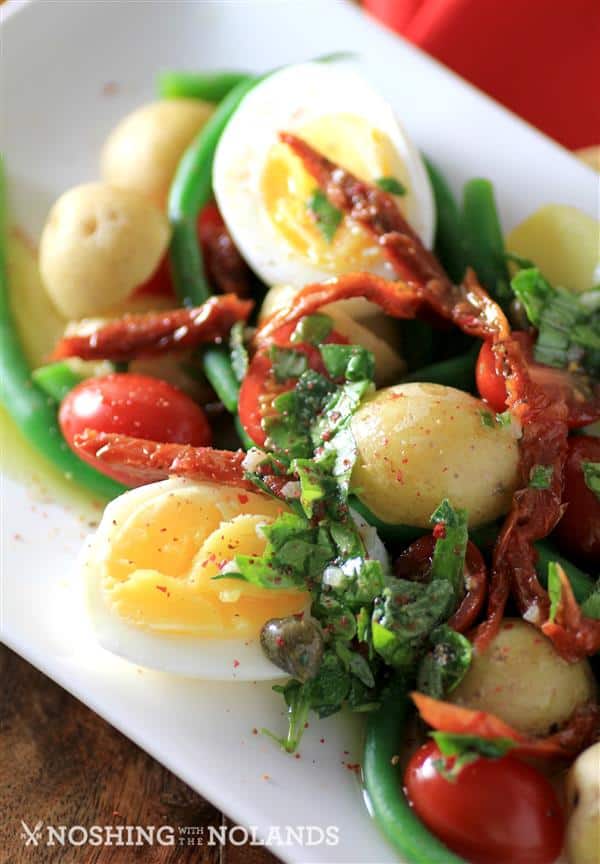 That is not all we have for you today, we also have would love for you to pop over to see Moms and Munchkins and Frugal Mom Eh to see what their family go-to egg recipes are!! I can't wait to see them too! Plus there are always many eggcelent creations on Egg Farmers of Canada's Twitter, Facebook and Pinterest for everything from breakfast to dessert and lots in between.
World Egg Day is on October 9th, 2015 and coming up to that we are celebrating with both a Twitter Party and a Giveaway.
We have a #Thankful4Eggs twitter party coming on October 7th, 2015 9 pm EDT. Enter below to participate.

');


And last but certainly not least we have a eggcelent giveaway for you all, worth $500 + CAD with the following prizes:
Grand Prize ­ KitchenAid mixer + EFOC prize pack
2nd Place Prize ­ iPad mini + EFOC prize pack
3rd Place Prize ­ Panderno 12 piece cookware stainless set + EFOC prize pack
Paderno 5 piece eco­green bakeware set + EFOC prize pack
2 EFOC prize pack to be given away to 2 winners

For full contest details come on over HERE!
The contest is open to Canadian residents. A random draw will be done on October 11, 2015 to select a winner.
Now that is a eggtravaganza of FUN!! Come and join in and you will to be #Thankful4Eggs!
Disclosure: I am participating in the Egg Farmers of Canada campaign managed by SJ Consulting. I received compensation in exchange for my participation in this campaign. The opinions on this blog are my own.