Copycat Brownie Brittle
I have been sneaking bags of Brownie Brittle into the house lately. I have never tried the Brownie Britte before until now and it is very delicious, so I went about to do my own. The original Brownie Brittle is a rich brownie but has the crunch of a cookie. When I first made a recipe that I found on the internet it was a huge disaster and ran all over my oven. So I started thinking about how I could create this decadent treat on my own. When I made it, I got a delicious crunchy edge so alot of the brownies were just perfect. The middle ones were just as scrumptious but had more of a chew to them and less crisp. Something for everyone to like crispy and chewy. We loved them!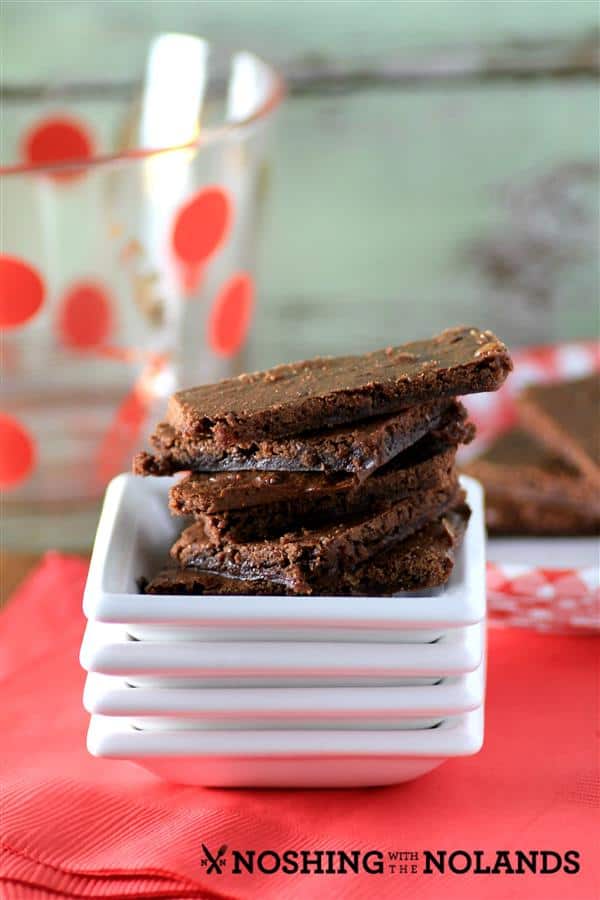 Doesn't that look good? It has all the richness of a brownie and some added Skor chipits for a little extra crunchy and caramel flavour. That idea to add the Skor was because of the first flavor I got was a toffee crunch from Brownie Brittle, mmmmm, so good.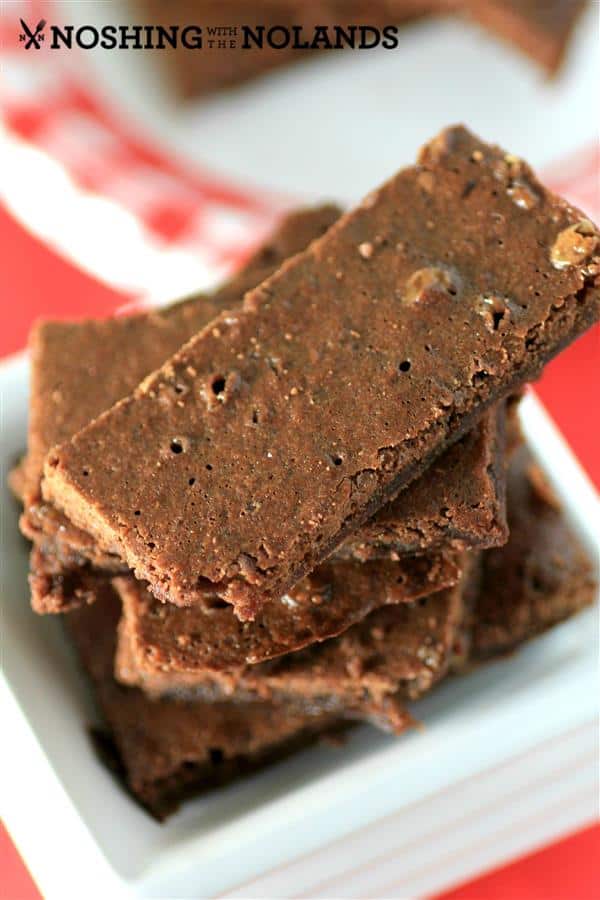 This makes a great snack for a lunchbox or after school sweet treat. It also fixes that sometimes needed chocolate craving.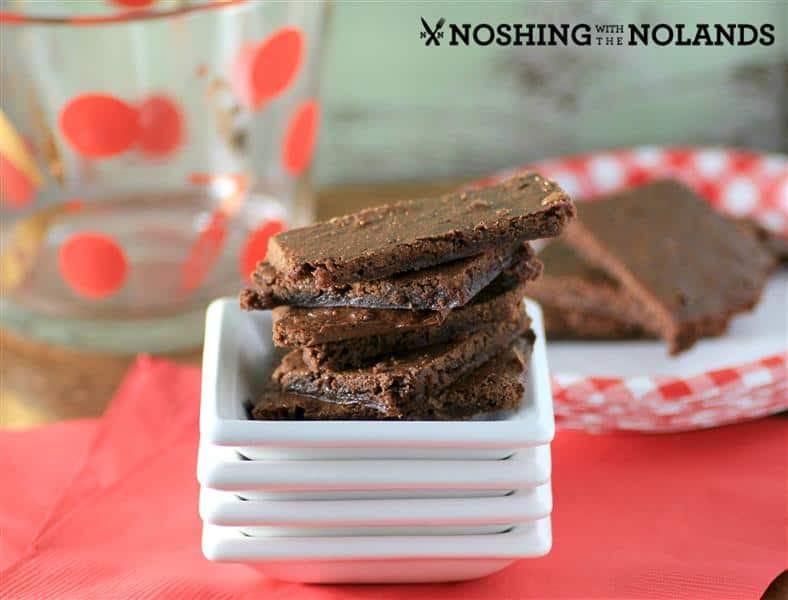 Brownie Brittle
A chocolatey crispy brownie that is more like a cookie than a brownie.
Ingredients
¼ cup corn syrup
¼ cup canola oil
⅓ cup icing sugar (confectioners sugar)
1 tsp. vanilla
3 large egg whites, lightly whisked and frothy
½ cup flour
3 Tbsp. unsweetened cocoa powder
2 tsp. constarch
Dash of salt
½ cup Skor Chipits
Instructions
Preheat oven to 350F. Line a 16 x 12" baking sheet with sides with a silicone mat or parchment paper. Spray very lightly with cooking spray if you are using the parchment paper.
In a large mixing bowl, add the corn syrup, canola oil, icing sugar and vanilla. Mix together. Add in the egg whites and mix well. Mix the flour, cocoa powder, cornstarch and salt together in a small bowl and then add it to the corn syrup mixture. Mix well until smooth. Stir in the Skor pieces.
Spread the batter thinly and evenly onto the prepared baking sheet. You don't need to fill the pan but have a nice thin layer of batter. Bake for 15-18 min. watching carefully, don't burn it. Let cool and score before completely cold.