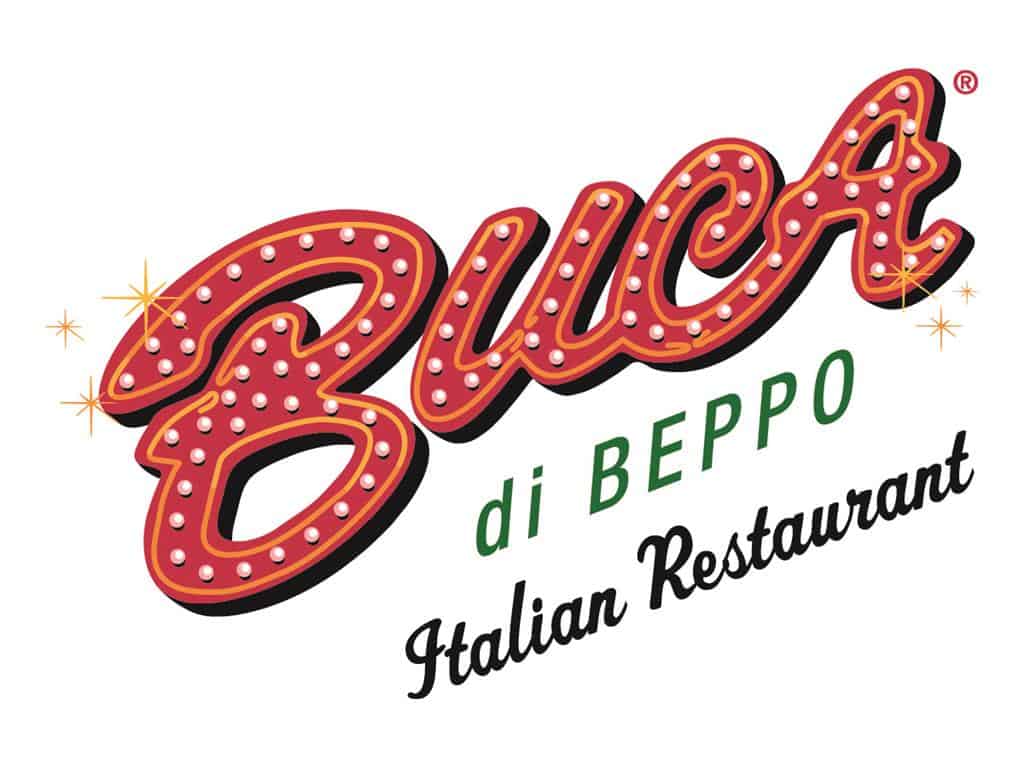 I have a very special post today. One of the most unique dining experiences you will ever have. A fun and delicious restaurant and one that I adore. The first time I visited Buca di Beppo Italian Restaurant was in San Francisco with my girlfriend Nan, we had to go twice to experience more. Loved every minute of it. Since then we have been countless times. Unfortunately, they are not in Canada but scattered all over the US with a high density amount of restaurants in the Southern California area, where we like to go again and again. They are on our hit list every time we go.
Buca di Beppo followed me recently on Twitter. I tweeted them "I adore you" then responded "We love you to Tara". I think I blushed! I then went to my site to make sure I had done a post on them, what I haven't??? How could that be??? I had to rectify that right away for this next visit down to the San Diego area. Buca di Beppo responded again to another tweet and said they would love to host us for an evening. I was thrilled beyond belief!! I excitedly made a reservation and couldn't wait for our visit over the holiday season.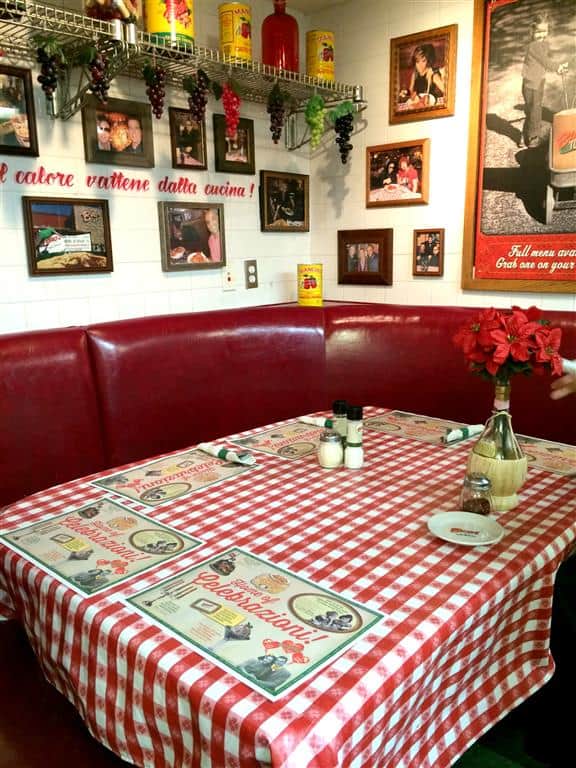 The first thing they did was take us on a behind the scenes tour. This table is actually in the kitchen where you can watch all the food being prepped and cooked. An exciting spot to dine for sure.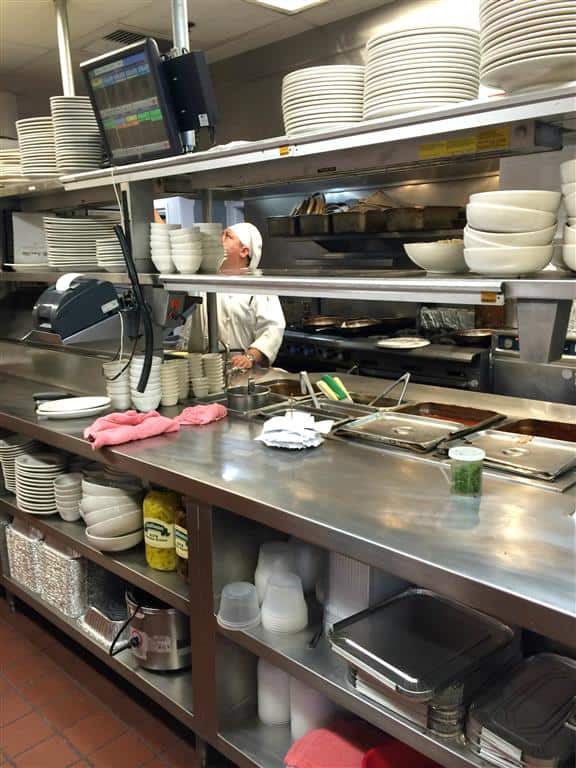 The kitchen is clean and organized, I love to see that. And the smells are right there to entice you too!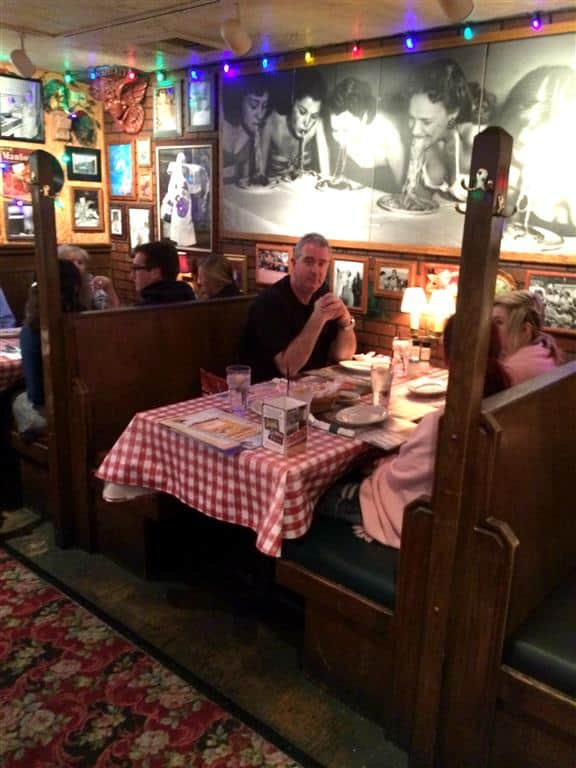 Here is our table that we were graciously seated at. We had a wonderful waiter for the evening. So pleasant and attentive!!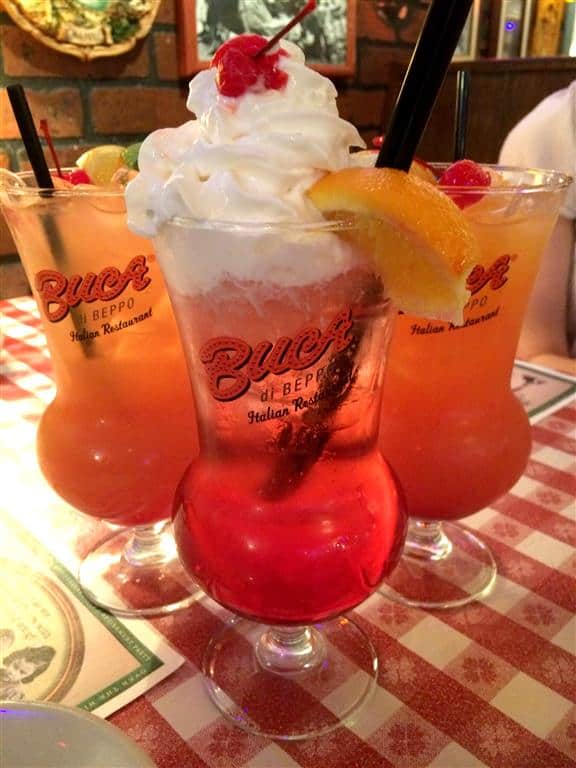 Cocktails arrived!! Amber had an Italian Soda and Vicky had a mocktail of the citrus cocktail that the waiter suggested for both of us.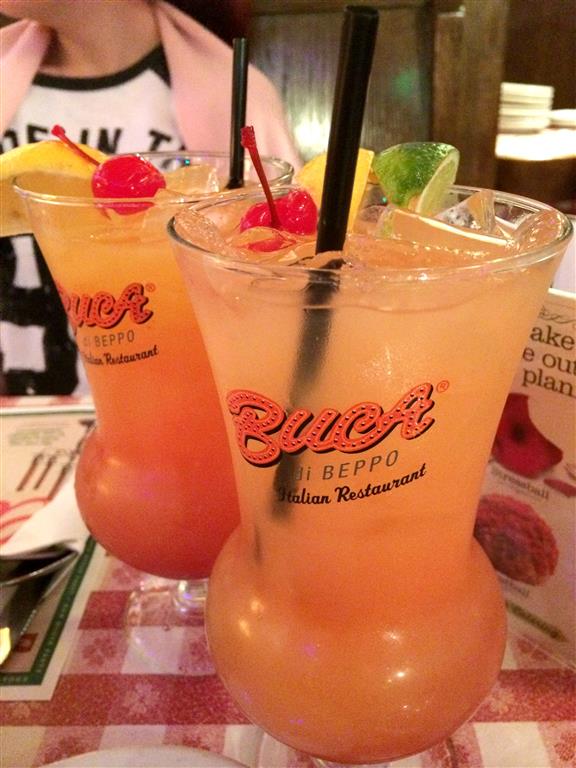 We got to take the glasses home too!! Maybe I will have to replicate that cocktail for myself at home, hmmmm, good idea!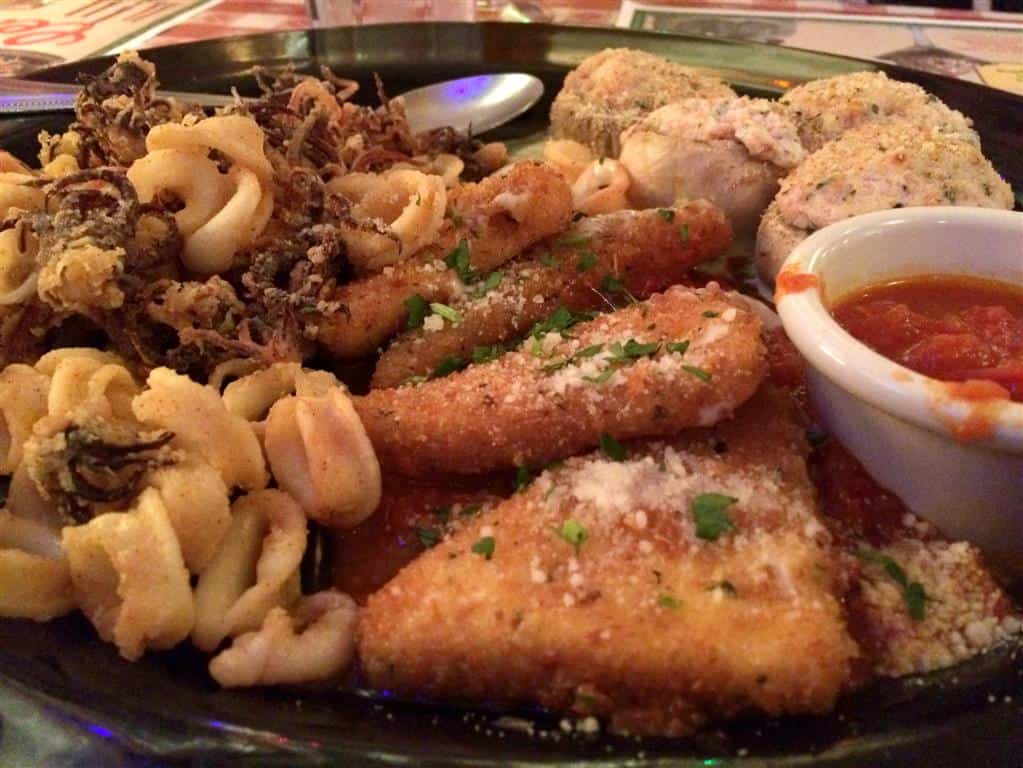 Another suggestion from our waiter was this gorgeous appetizer platter. It is the Buca Trio Platter, including fried calamari, fried mozzarella and stuffed mushrooms, served with a homemade marinara sauce.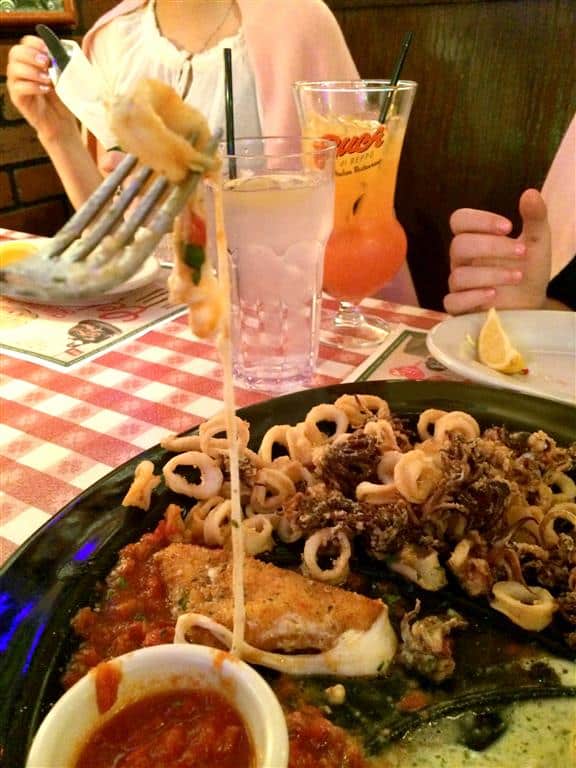 Not a squiggly squid left on that platter. The girls loved the fried mozzarella.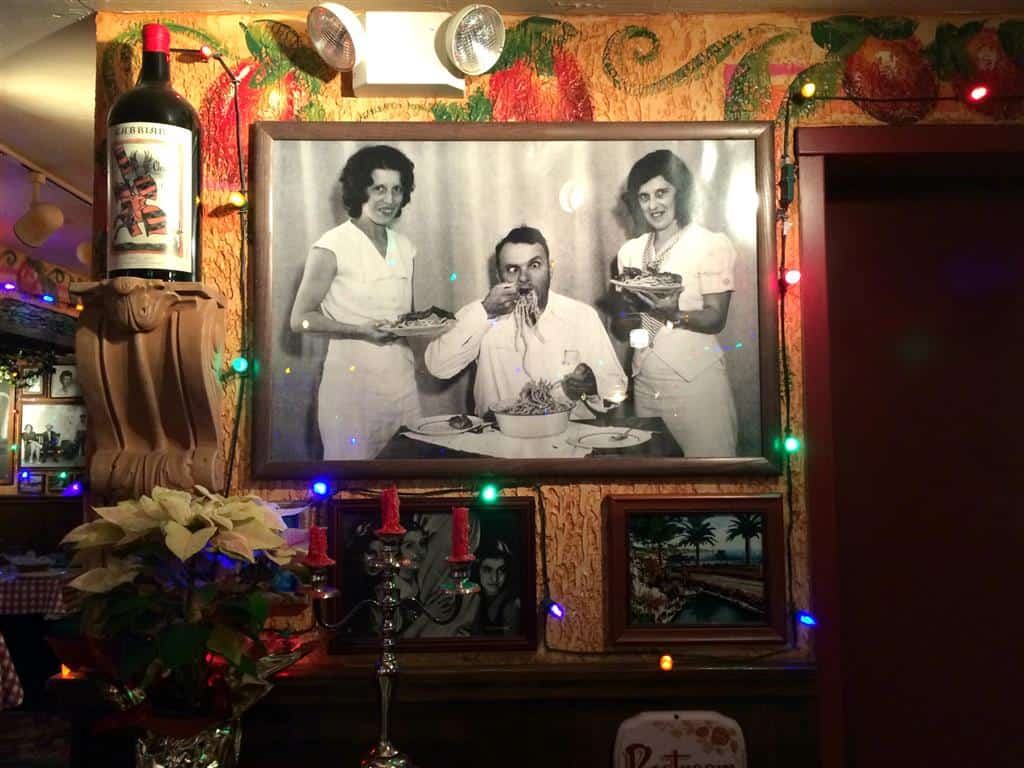 Buca di Beppo Italian Restaurant is full of crazy, fun pictures and memorabilia of days gone by. Anything Italian goes but something like a statue of The David may also be wearing fish net stockings. Sophia Loren is the most popular subject but there are loads of other kinds of photos too. It is like walking around in a museum filled with the most tacky Italian treasures. It is so over the top, it is exquisite!! The Pope room is always my favorite place to go. It is a large room with a bust of the Pope in the middle of a large round table. The bust is placed up on a lazy susan, where you also serve the food on platters or pizzas. The room is filled with Popes thru the years. This room you have to book months in advance, as it is so popular. There was a large family in there, so I of course, didn't want to disturb them for photos. Every inch of wall is taken up in Buca including the washrooms, which are always an interesting visit.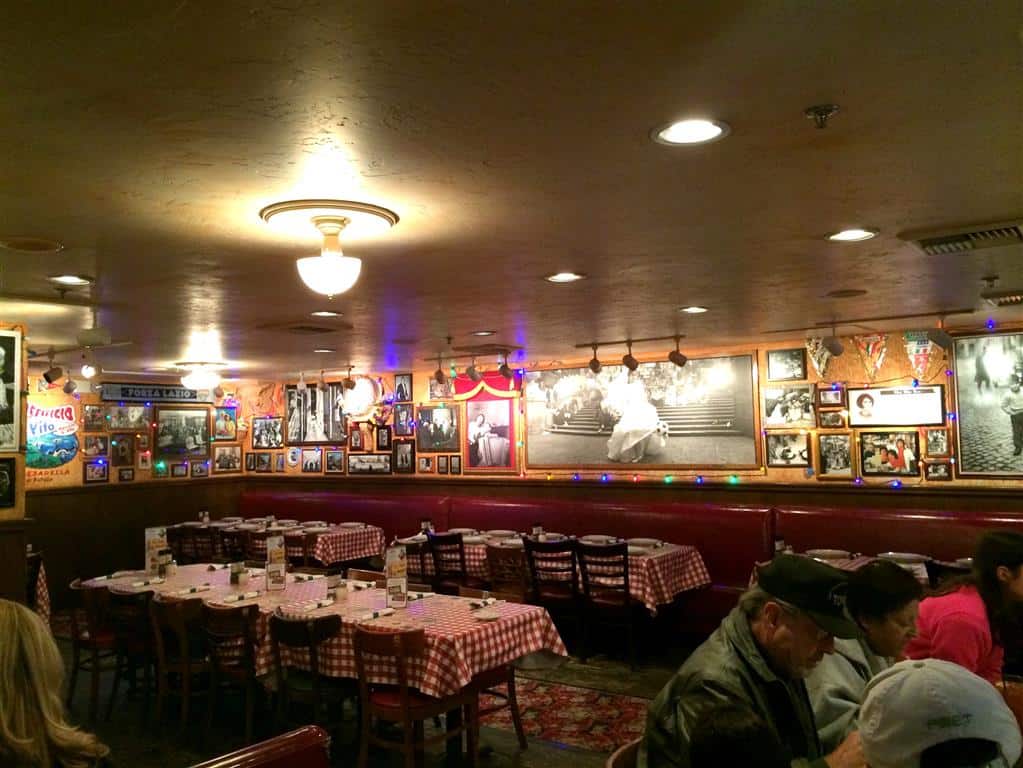 These tables were not empty for long and the restaurant is alive with adults and children and laugher and music!!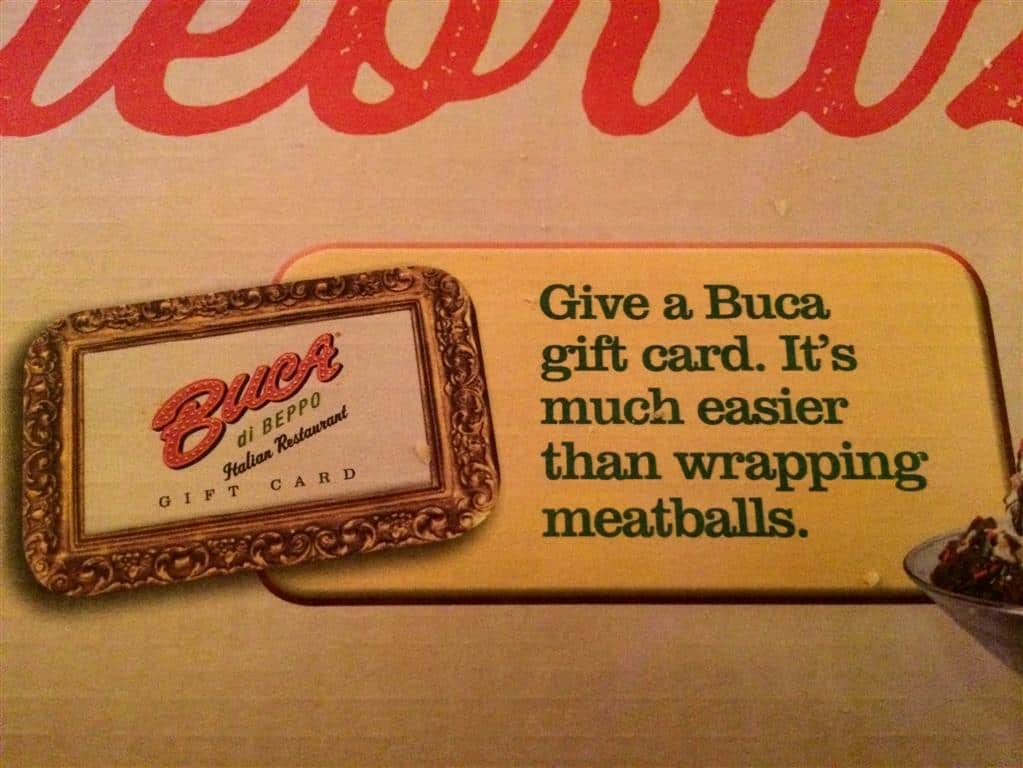 Loved this on the placemat. I would be over the moon with a Buca di Beppo gift card!!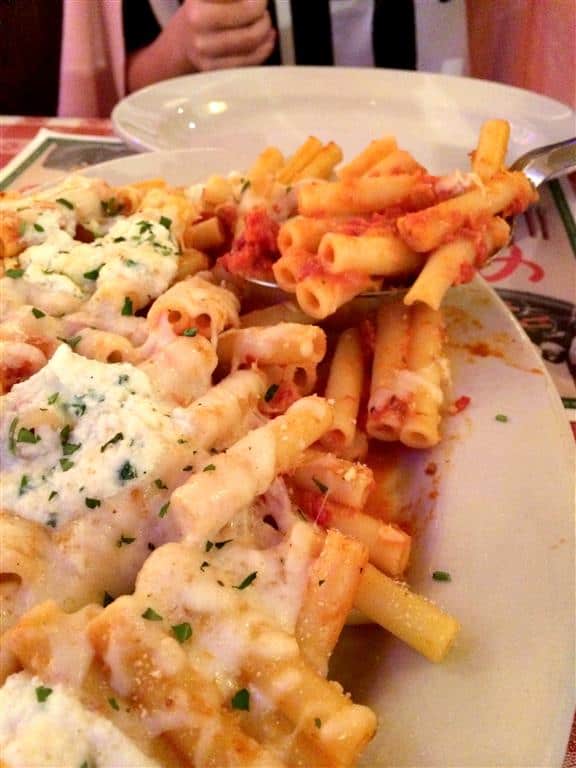 This was Vicky's choice, a delicious tomato and cheesy pasta. All the entrees are served family style on large platters. There is Buca small that serves two or more and Buca large that serves four or more.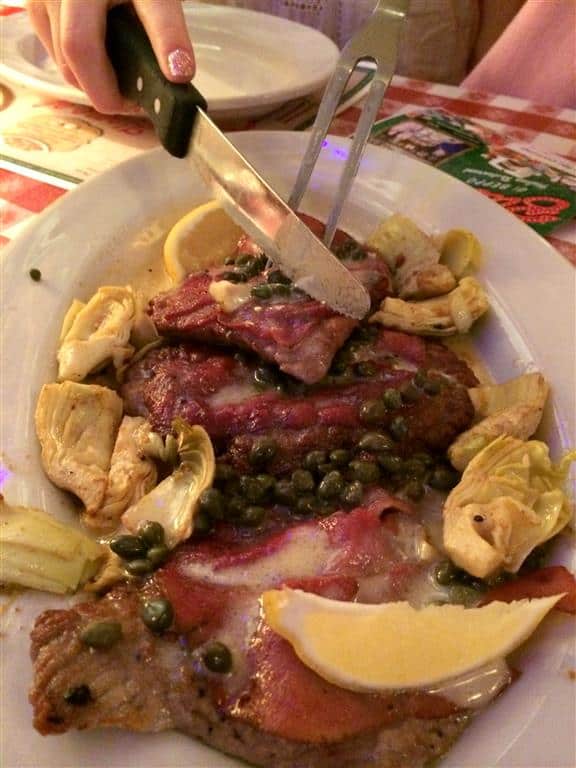 Next up was a Veal Saltimbocca. This was amazing, with flavors from a lemon butter sauce, sage, prosciutto, artichoke hearts, lemon and capers. Now that is Italian to me!!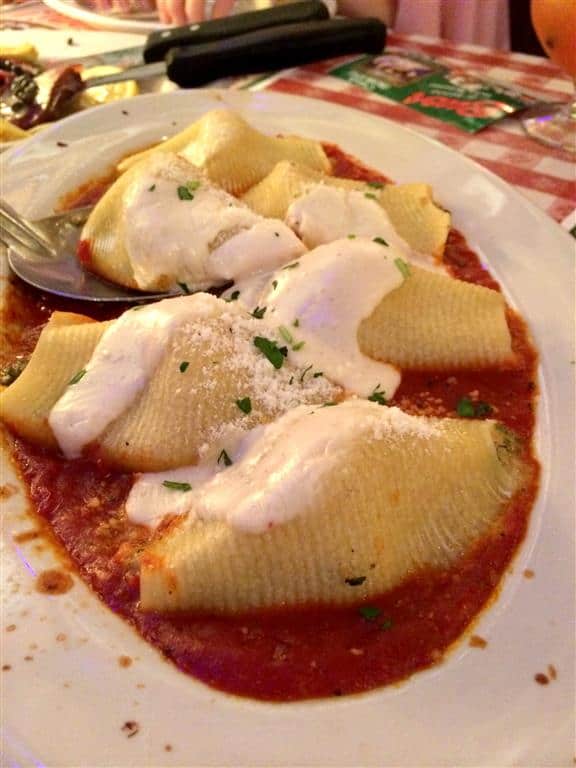 Stuffed Shells are another one of my favorites. Not something you automatically think of when you think Italian but I adore them. These were stuffed with spicy Italian sausage, spinach, ricotta and Parmesan with Alfredo and homemade marinara sauces.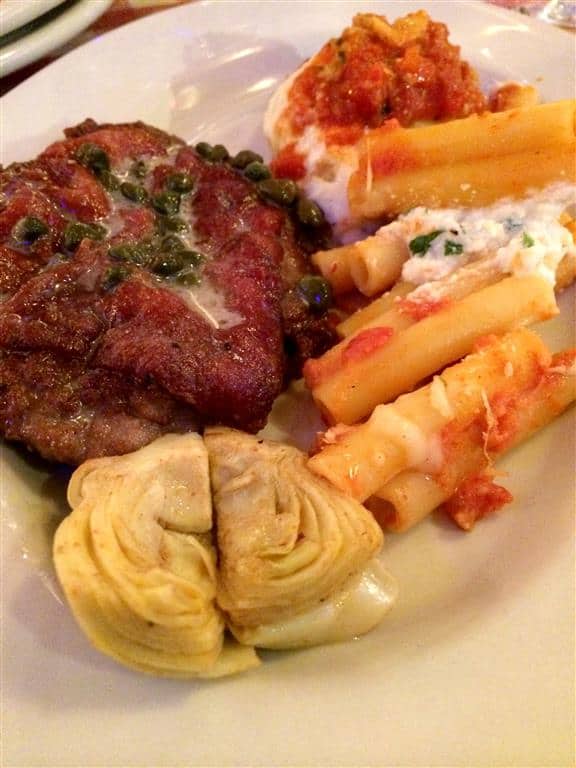 Here is my delicious plate with a little of everything. I was feasting!! Their food is wonderful, not hugely fancy, just down home Italian. I picture a big Italian mama in the back with a big smile stirring a huge pot of tomato sauce saying Mangia, Mangia!! Well I listened to her and plowed right into this fantastic food.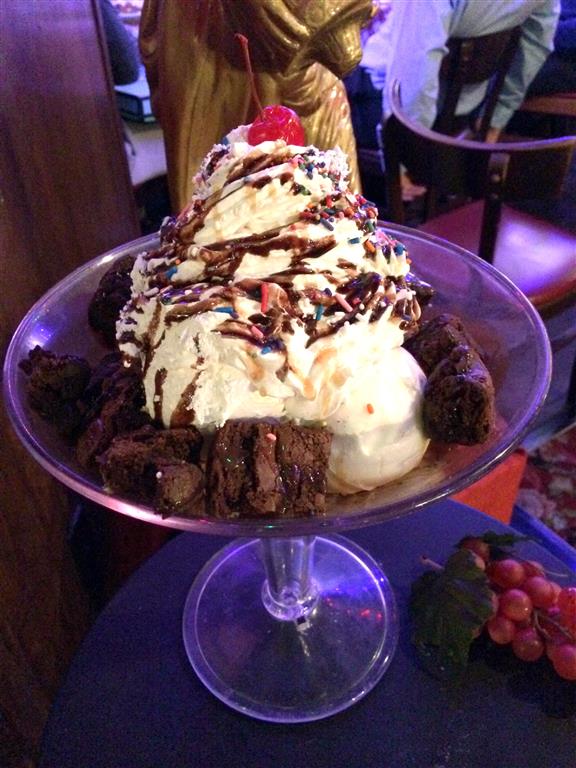 If you have room left and that was not me, you could have one of their amazing desserts. The girls spotted this coming out the kitchen but they were too full also.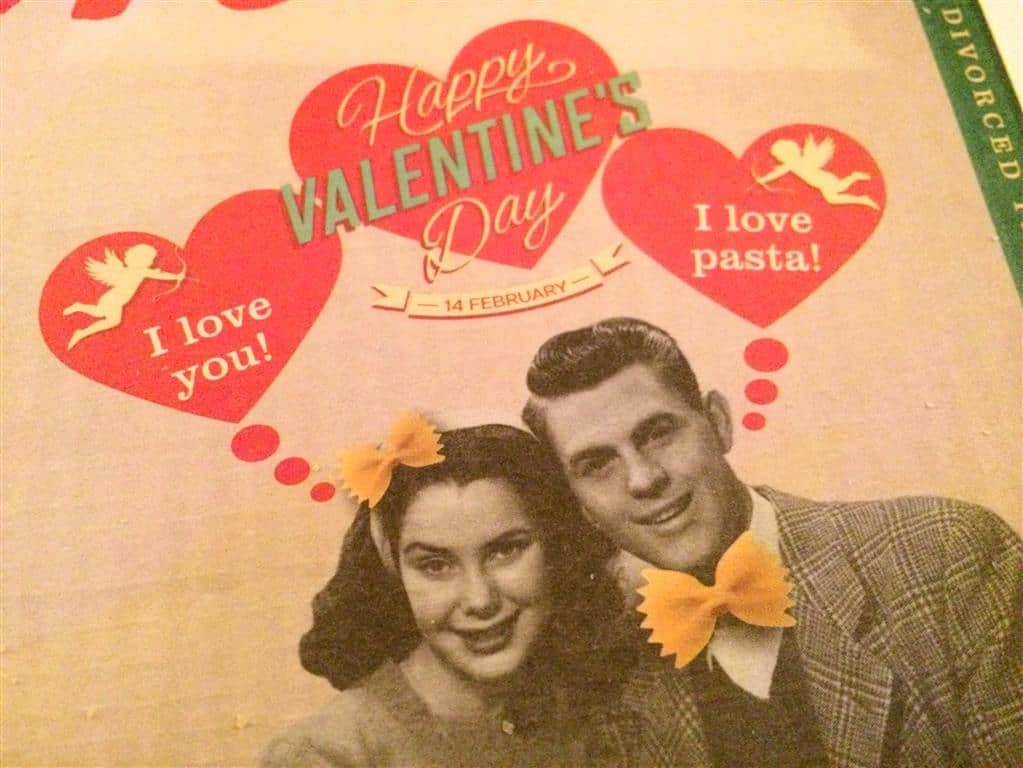 Valentine's Day is coming up quickly and you will want to book your table now to enjoy some fantastic food with your loved one. Come and celebrate at Buca!! Check out their site at Buca di Beppo Italian Restaurant and find a US location near you!!