Buttery Mint Carrots and Snap Peas – Real Housemoms
Need a great spring side dish with lots of wonderful flavor? I have Buttery Mint Carrots and Snap Peas for you over at Real Housemoms today! Side dishes can be boring or too complicated for everyday use. This recipe is easy and so delicious, a great way to get more veggies in your kids, will you are loving it too!! Another great spring side to try is our Creamy Sugar Snap Peas with Bacon.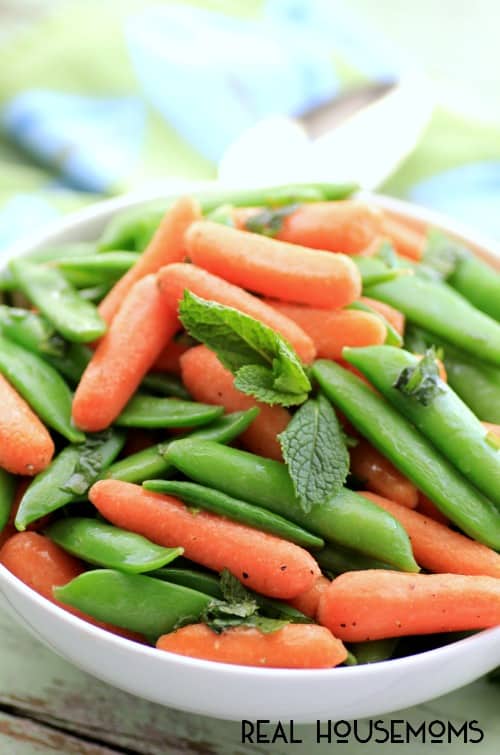 This recipe is a new take on peas and carrots, taking it to a new level for everyone to enjoy. I love mint and have it growing in one of gardens. I remember it as a child, my mother had a huge patch and every once in awhile I would go and have a little munch on some. Fresh, minty and so enjoyable. It really livens up the carrots and snap peas and makes a great dish for spring.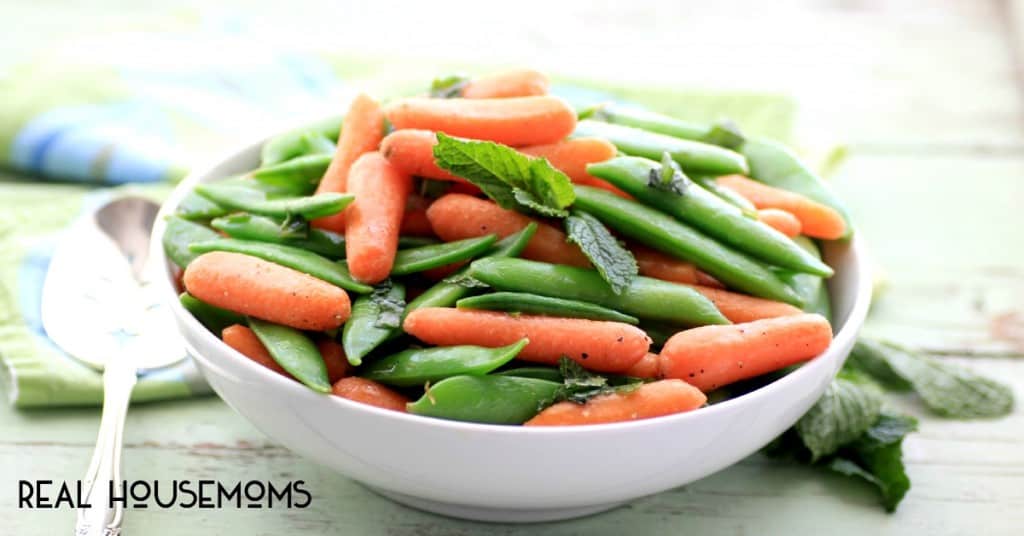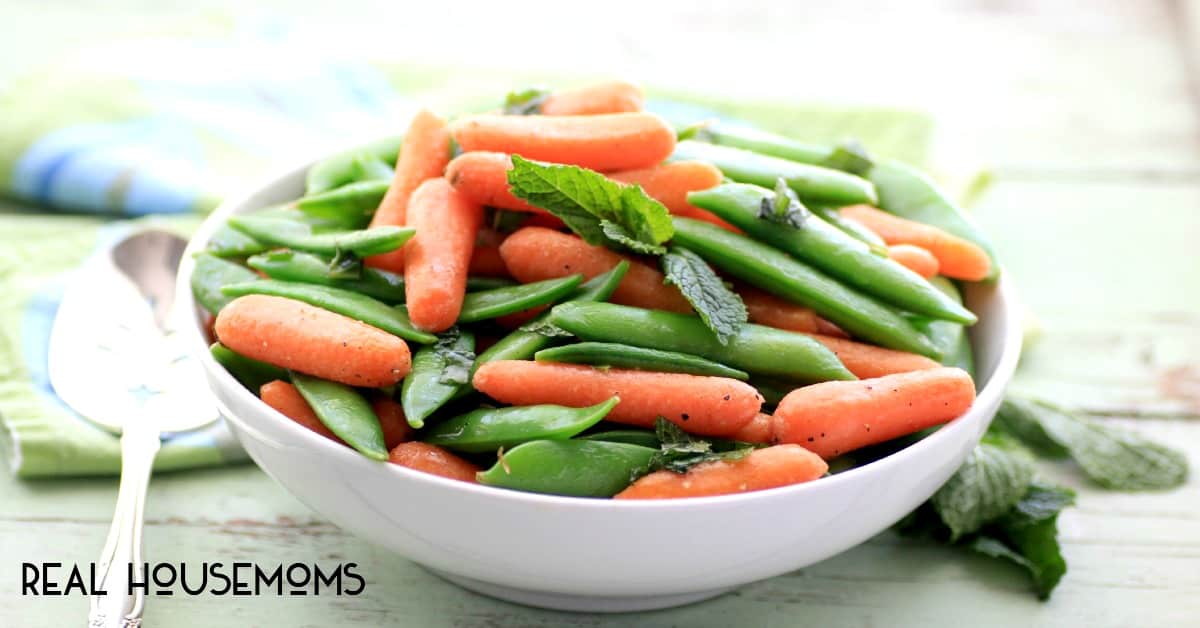 Come on over to Real Housemoms for the recipe today. Just click HERE!