Cactus Club Cafe
The Cactus Club Cafe has quite a few locations now, mostly in Western Canada and one in Toronto. Amber and I were shopping in the Macleod Trail area, here in Calgary a few months ago and popped in for a quick lunch. We were very pleased with the instant wonderful service and the amazing food. I can't believe it took me this long to get to this wonderful restaurant, you can't make the same mistake. Ken and I were then invited down to check out more of their menu, I honestly was very excited to return.
Rob Shevchenko is the manager at the Macleod Trail location here in Calgary and hosted us to a gorgeous lunch. Some of the items we tried were new on the menu and some were true classics. Amber already had swooned over the Pesto Chicken Quesadilla and I thought their Baja Fish Tacos were excellent.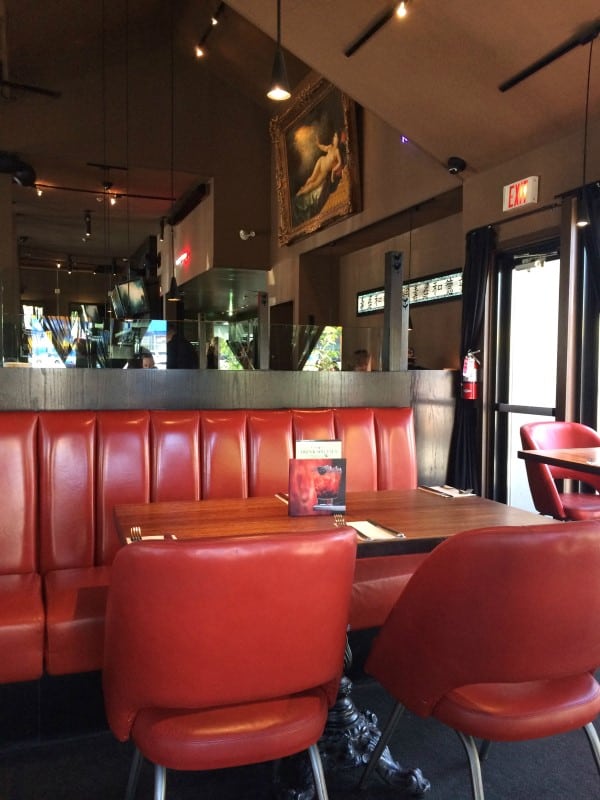 The ambiance of the restaurant is vibrant with the bright red seating. A mix of contemporary with old world as you can see with the gorgeous painting on the wall. Their global cuisine is served up using local, fresh ingredients as much as possible and most menu items are made in house.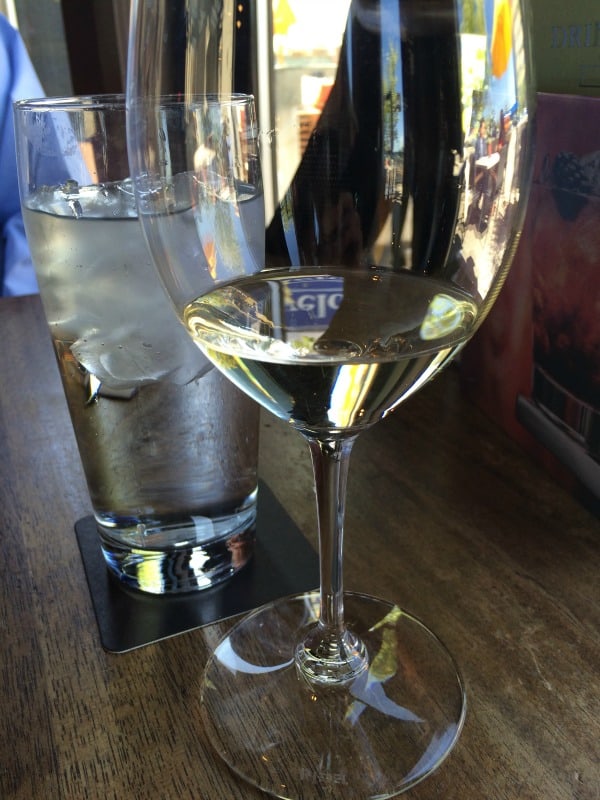 Rob is very educated with his wines and it shows with his wonderful pairings. I started off my lunch with a Savignon Blanc from New Zealand. it worked wonderfully with the starter which is next.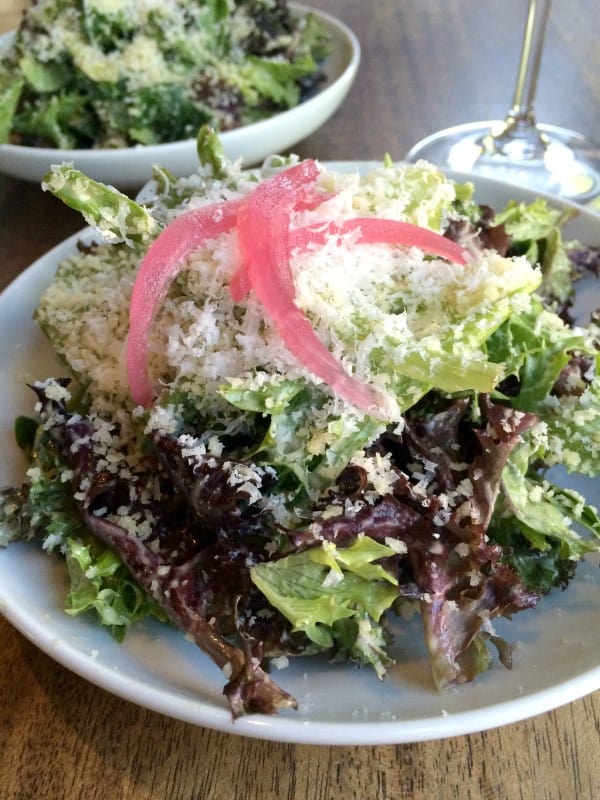 To start off our meal we had this scrumptious, new to the menu, Kale Salad with dijon-lemon vinaigrette, pickled red onions, and parmesan crumble. This salad is a big notch above the "forever loved" Caesar Salad and I adored the panko crumble they added on top, giving it just the right crunch, divine!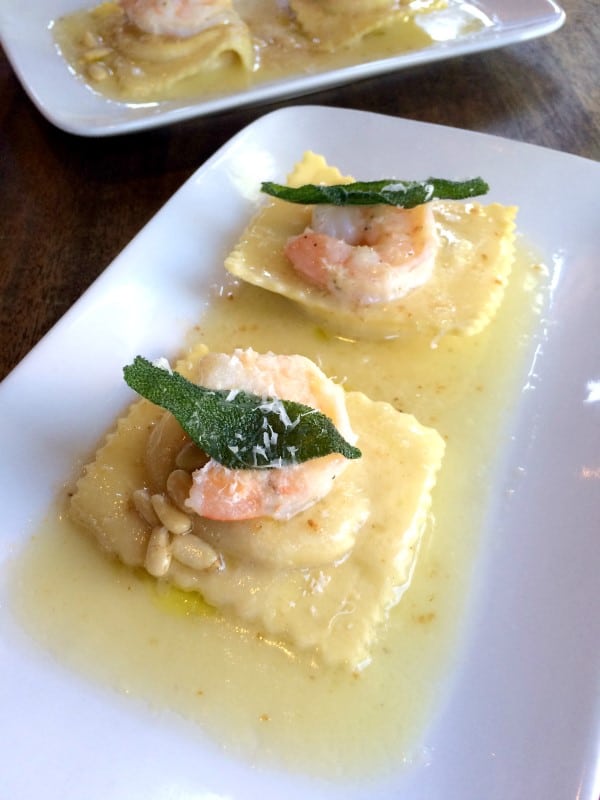 This dish is truly amazing, the mouth watering Ravioli and Prawns are not only served as an appetizer but a decadent entree too. The butternut squash and mascarpone ravioli meld so gorgeously with the sauteed jumbo prawn, pine nuts and sage while the truffle butter sauce is one of the best sauces I have ever had! A must have at Cactus Club Cafe. The regular appetizer comes with three but for sharing, ask for four and then you don't have to fight over one, and you will, trust me!! A lovely buttery, light oaked chardonnay was paired with this course.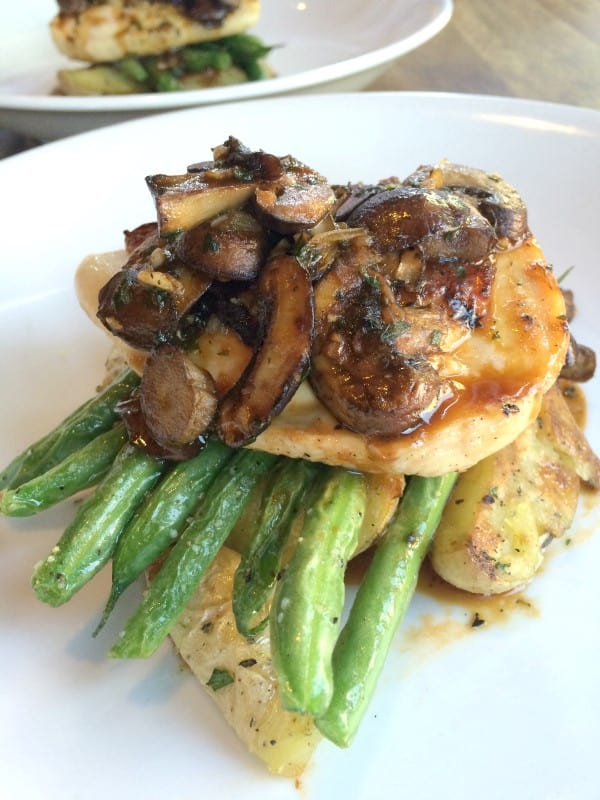 I know what you are thinking, my heavens does that look delicious!! And as I look at this course again my mouth waters thinking back to how fabulous it was. Hunter Chicken with a four mushroom (shiitake, portabello, button and crimini) demi-glace is accompanied by perfectly cooked yukon gold potatoes and fantastic green beans. The chicken is cooked using the sous vide method but also has been brined ahead of time and it is fabulous, perfectly salted and wonderfully moist. The wine for this course was a red blend from Oliver, BC and exquisitly matched.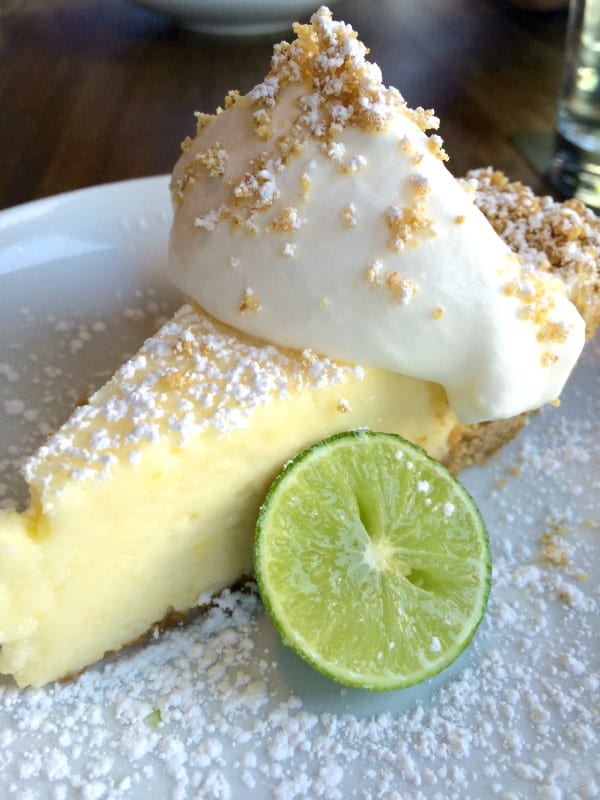 The final offering was one of my ultimate favorite desserts and at the Cactus Club Cafe they sure know how to make a drool worthy Key Lime Pie. Having just been to Florida and tried the key lime pie where it orginated from, this one is top notch!! Made with freshly squeezed key limes, a graham cracker crust and hand whipped cream, close your eyes and you will be transported to the Florida Keys!