Calcutta Cricket Club
When I think of Calcutta I have idolized visions of a far away place that is exotic, cultured, elegant and exquisite but yet maybe a little 1960's too. I had a Hollywood/TV version in my head, as having never been there. So when I walked into the Calcutta Cricket Club they had nailed it for me. This was my vision unfolded. So, I was so excited to poke around and see what they were all about. You know when there are birds chirping in the "loo" you have to be in a cool place.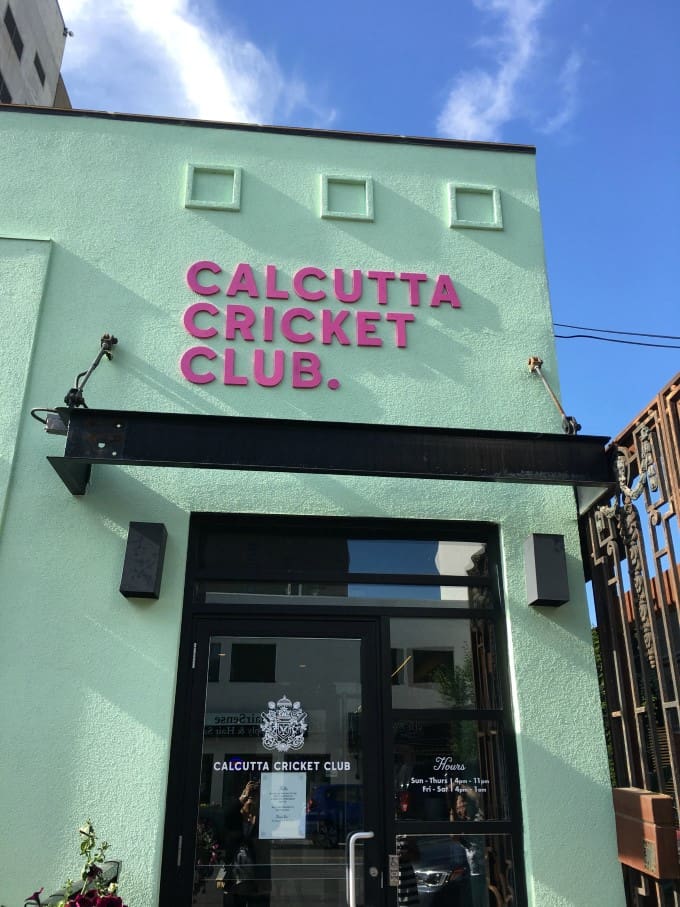 Located at 340 17 Ave SW, Calgary, AB, this is easy access from most parts of the city. There is a fair amount of parking in the area especially after 6. It was only a short Uber ride for me.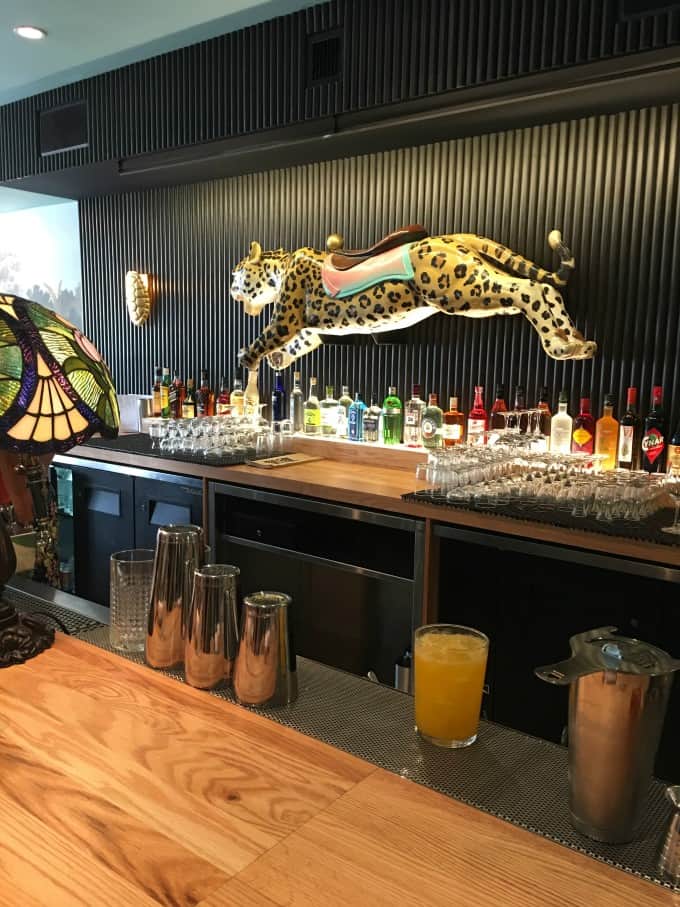 The leopard on the wall says it all for me, cool and sophisticated but yet playfully fun. The restaurant is another venture from the team, Thank You Hospitality, which consists of Cody Willis, Shovik Sengupta, Amber Anderson and Maya Gohill, who also head up the very successful Native Tongues Taqueria.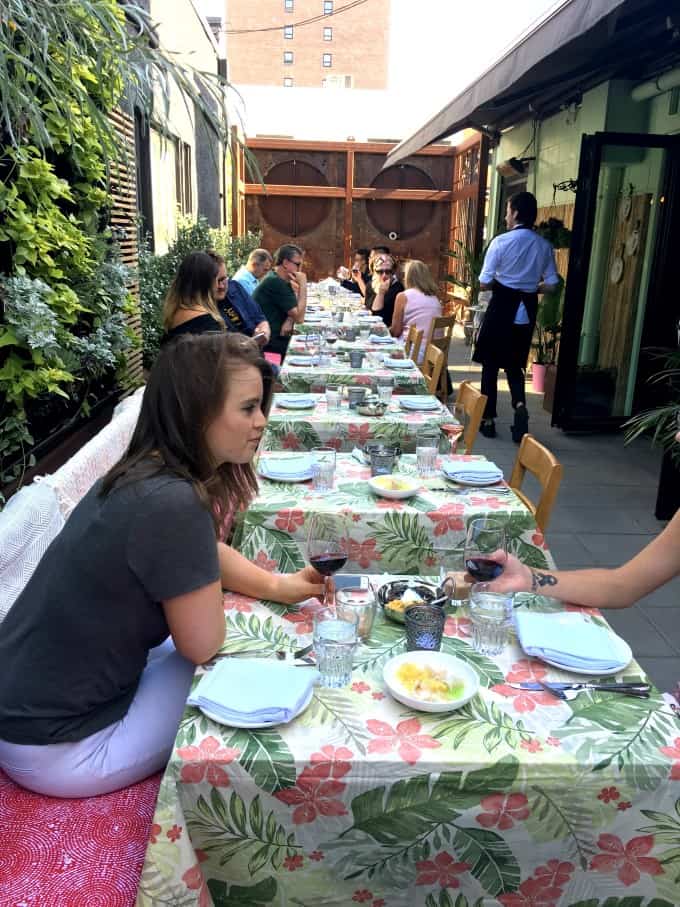 Not only is there great indoor dining but a lovely patio complete with blankets for our chilly evenings we are known for here in Calgary.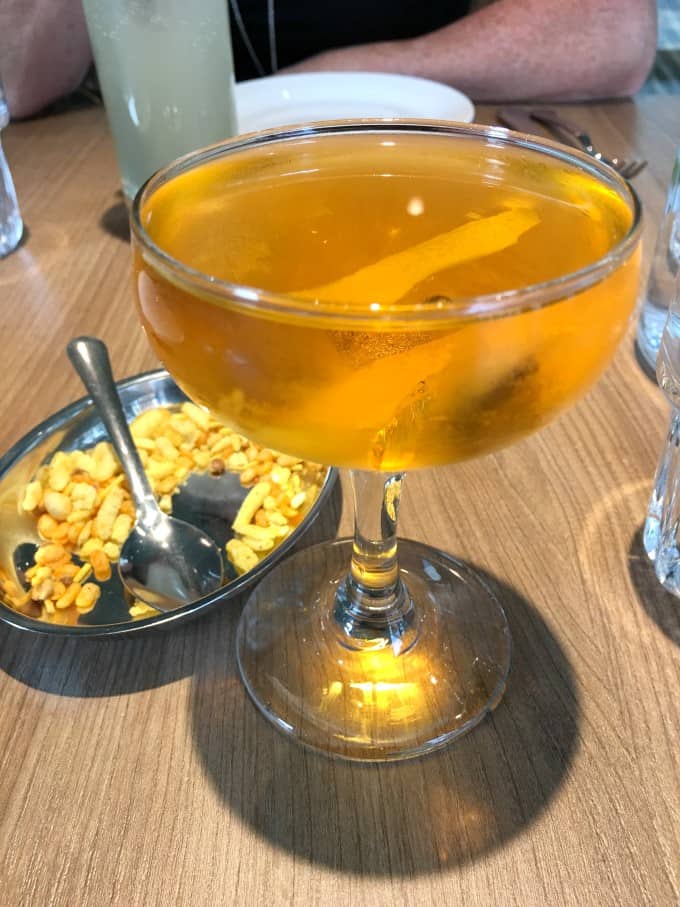 I had tried a couple of gorgeous cocktails at their grand opening, like their crushable gin and tonic which had some delicious sweet heat from mangoes and chili. I knew already they can nail some good libations so I was eager to try more. This Saffron Gin Martini was as smooth as silk! Loved the additional hint of lemon from the lemon oil!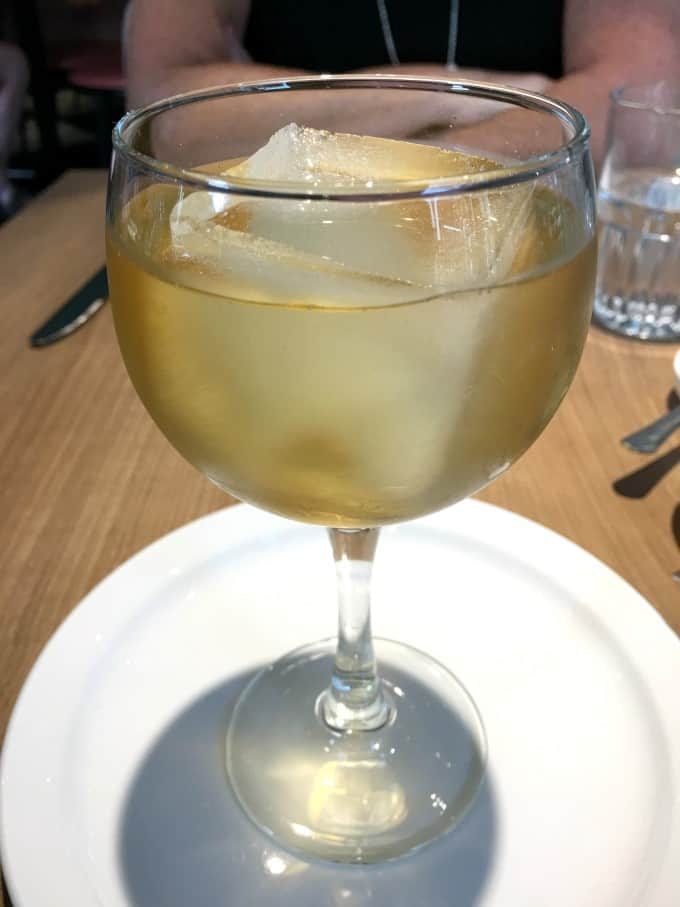 Cheryl tried the Chin Music which is a blended scotch whiskey, chamomile grappa, dry curacao, orange bitters and lemon. It is so sexy with that large square ice cube and its exotic flavors.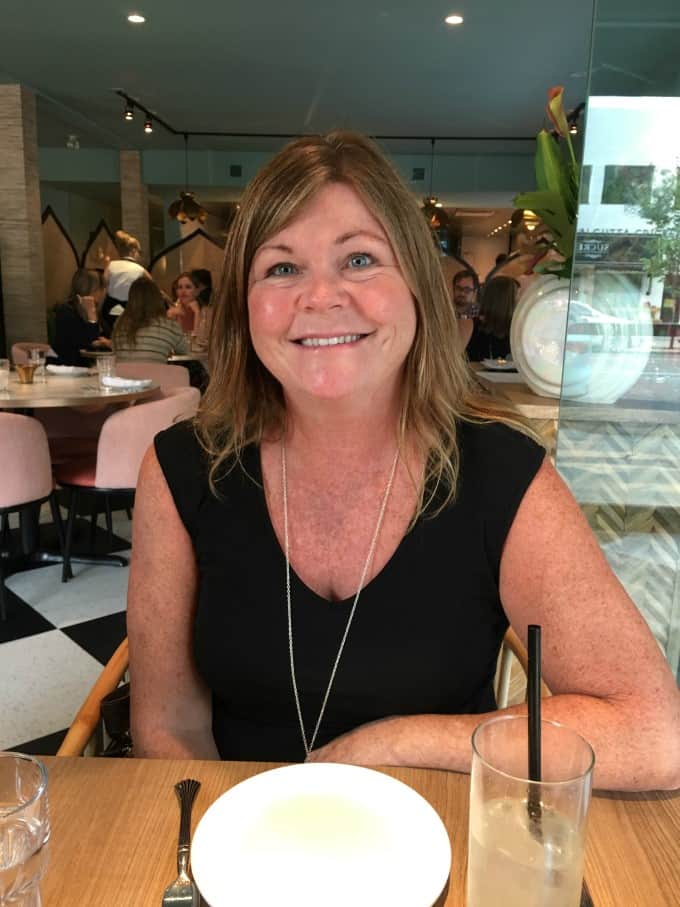 Here is my lovely girlfriend Cheryl enjoying her night out!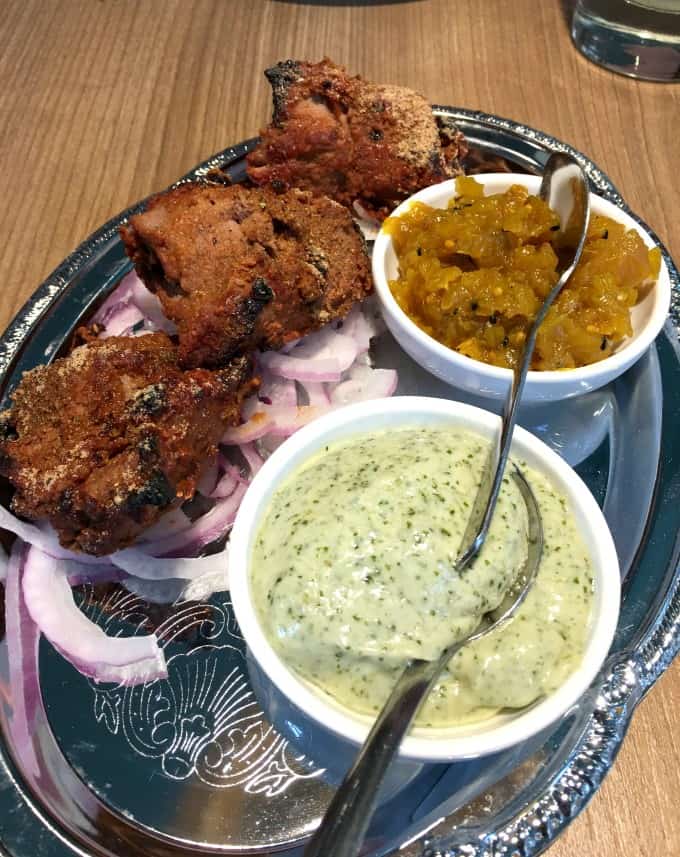 To start off our feast we had ordered a Boti Kebab. These tender and tasty pieces of lamb are marinated in yogurt and spices and as you can see served up tapas style to share.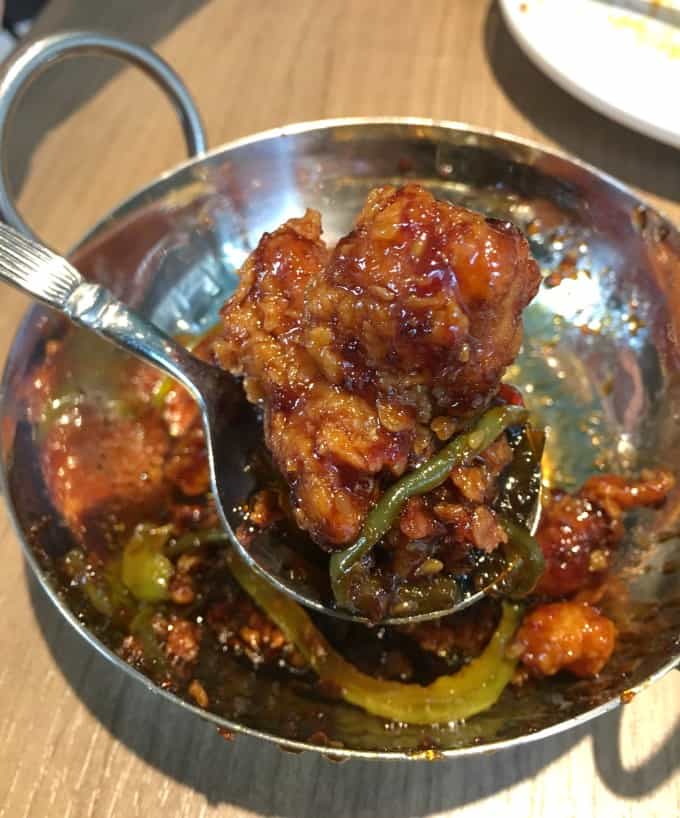 That is the style of eating at the Calcutta Cricket Club. Dishes are to be shared just like this amazing, mouthwatering Chili Chicken which is a must try!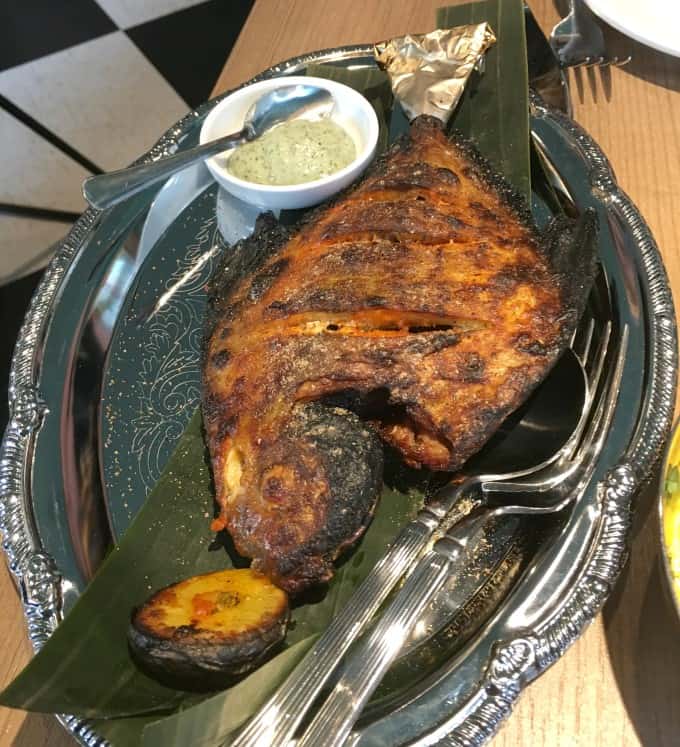 We chose a dish to share from each of their five categories. It was a perfect amount for a very enjoyable meal. This Tandori Roasted Fish is from the Trophy Case section and changes daily. Crisp wonderfully spiced fish awaits you on this platter.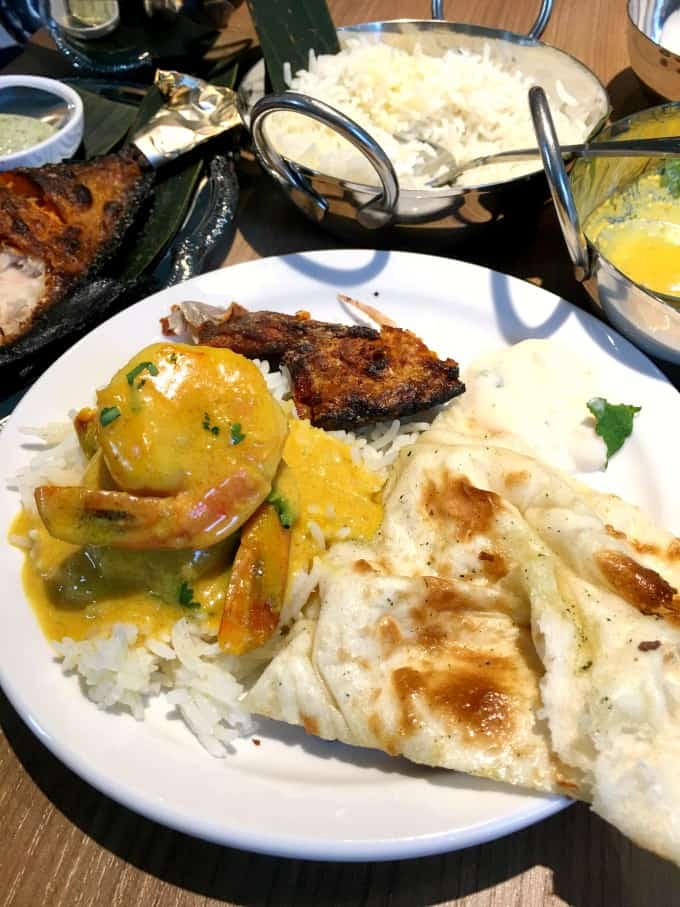 Nothing that we tried was spicy hot but a perfect balance of wonderful spices and flavors. Here is my plate showcasing stunningly good Parsi Prawns which I could have eaten all day long. We also ordered up basmati rice, raita (a cool yogurt dipping sauce) and mind blowingly good garlic naan! Possibly the best I have ever had, so pillowy soft!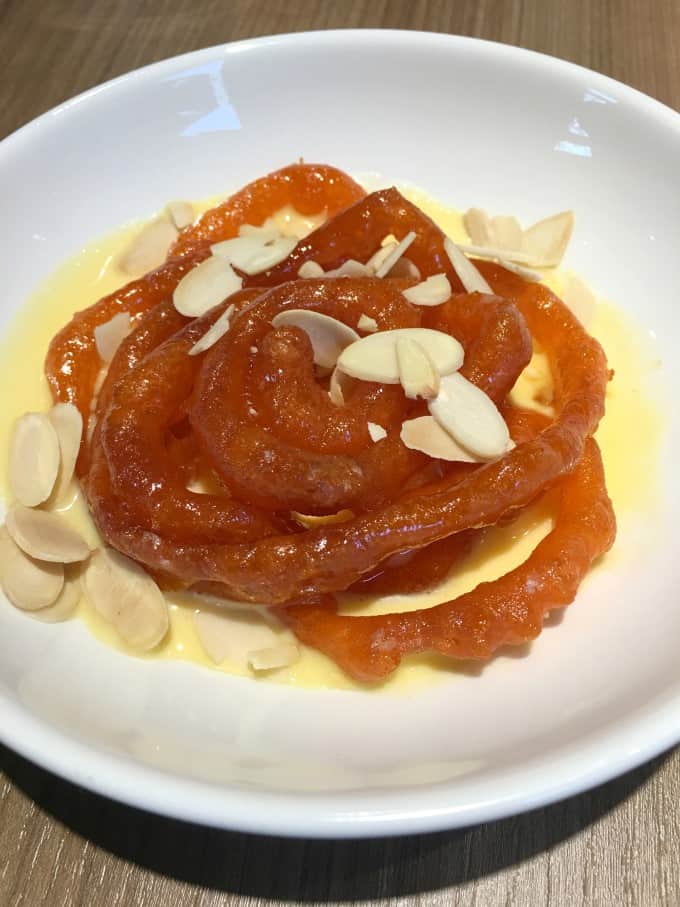 To finish off our meal we shared a Jalebi which is almost like a funnel cake but dipped in a sweet sauce and then served on a bed of creme fraiche. Delightfully crisp and sweet. The perfect ending!!
The space is gorgeous, the food fantastic, the cocktails fun and flirty. This will be another smashing success for the Thank You Hospitality team, come and follow along on Facebook, Twitter, and Instagram.