I was given the opportunity to trial a Saeco Automatic Espresso Machine. Uh ya, fall off my chair, I would love to!! We don't have an espresso coffee maker!! All of us are coffee drinkers in this house. I decided to try my hand at a Caramel Infused Cappuccino. Our daughter has found the love of a good coffee already and adores to have one like this as a treat! Myself I am a decaf gal and hubs is the high test man!! I was sooo excited to try out this machine and what better day to share with you than on International Coffee Day.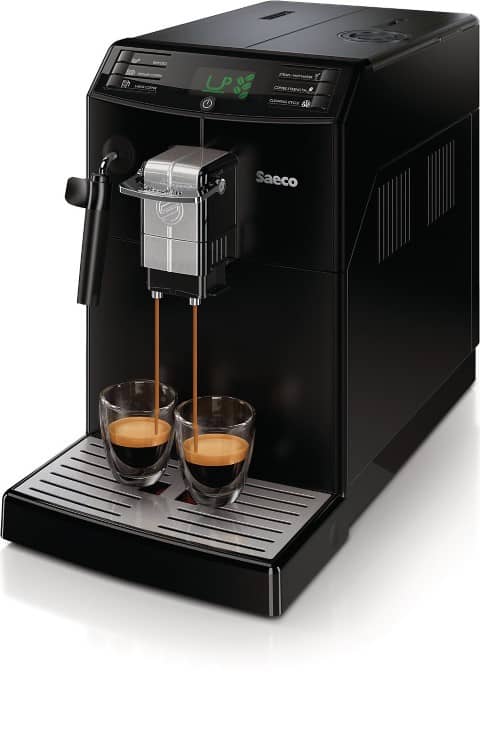 I have two all time favorite coffees, one is seasonal and it is a Pumpkin Spiced Latte and the other is a Caramel Infused Cappuccino. I went for the latter to show you today!! With The Saeco Minuto it is so easy to make either a coffee or an espresso. It is just the flip of the lever! There is a section for ground coffee or one for beans, which the machine grinds. After an easy set up and great instructions we were off making coffee of various kinds. Now I can have great Italian coffee in my own home. The Saeco Minuto Focus is adjustable for length, strength and temperature. There is a adjustable ceramic grinder to play with the coffee richness and changeable spout heights for a perfect fit to all cups.
Canadians are coffee drinkers, 3/4 of us drink coffee on a regular basis and despite the abundance of coffee shops, 92% of us drink coffee made at home. Those are big numbers and to have a great cup of joe at home is important!!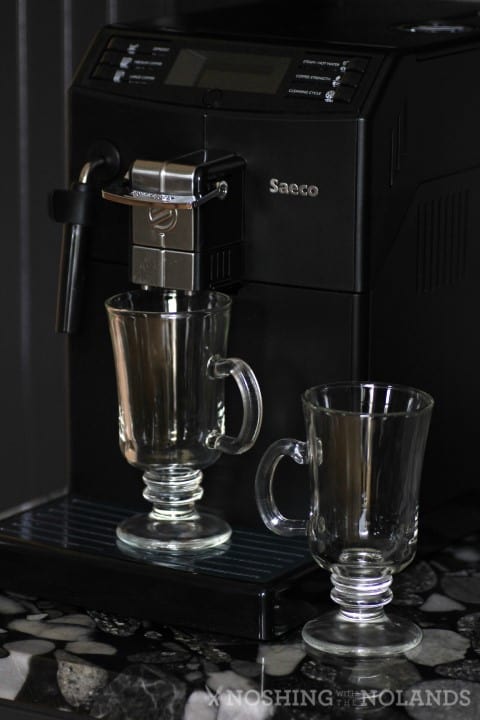 Isn't that a beauty of a machine. It looks very handsome in it's new home in my butler's pantry.
Today is International Coffee Day, it is a day to celebrate this wonderful beverage and it is worldwide, including Canada. No one knows the exact origin of this day but countries that it is observed in are Canada, Australia, England, Ethiopia, Hungary, Malaysia, New Zealand, Norway, Sweden and the United States. Many other countries celebrate Coffee Day also on dates surrounding today.
This day is also used to promote fair trade coffee and to raise awareness for the plight of the coffee growers.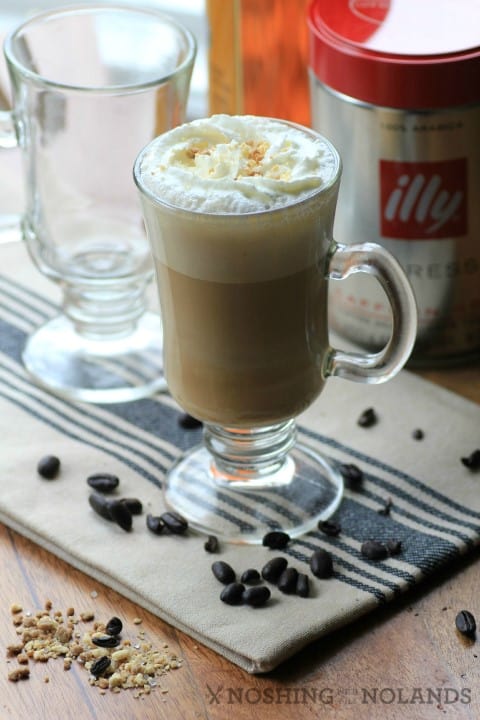 I love the sweet and creamy taste of a Caramel Infused Cappuccino. This is a real treat as the weather is now getting cooler. As I said it is decaf for me so this coffee I can enjoy morning to night!!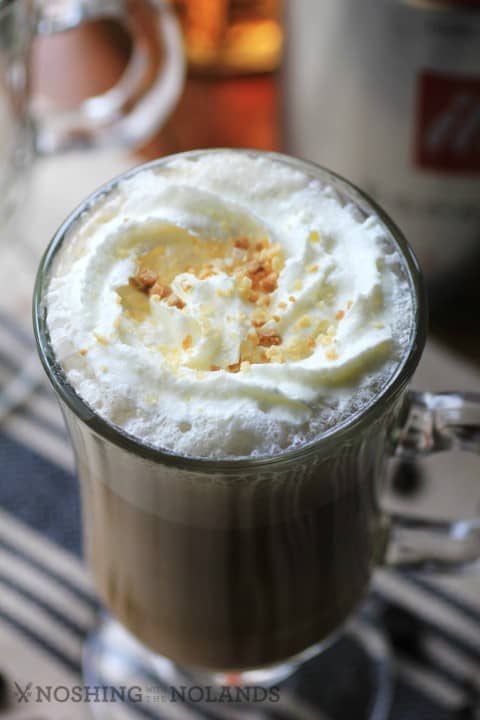 Pretty caramel sprinkles top off this fantastic coffee!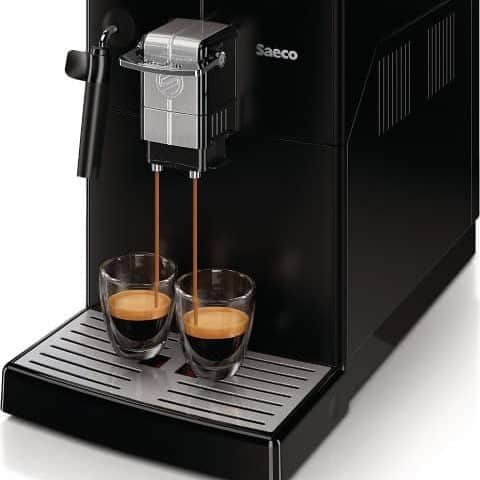 Caramel Infused Cappuccino #SaecoLover
Yield: 1
Prep Time: 5 minutes
Total Time: 5 minutes
A deliciously Italian caramel kissed cappuccino!!
Ingredients
1 shot espresso
2 small pumps caramel flavored syrup
Hot milk to fill 2/3 of your mug
Foam to fill the rest
Whipped cream to top
Caramel sprinkles (optional)
Instructions
Fill your mug with the espresso shot, if your mug is larger use two shots, if huge then use three shots. Steam the milk with the wand of the machine. Add two small pumps of the caramel syrup to the espresso, add one or two more pumps if you use an extra shot or two of espresso. Top with the milk filling 2/3 full leaving room at the top for lots of foam. Fill with foam from the milk. Top with whipped cream and caramel sprinkles.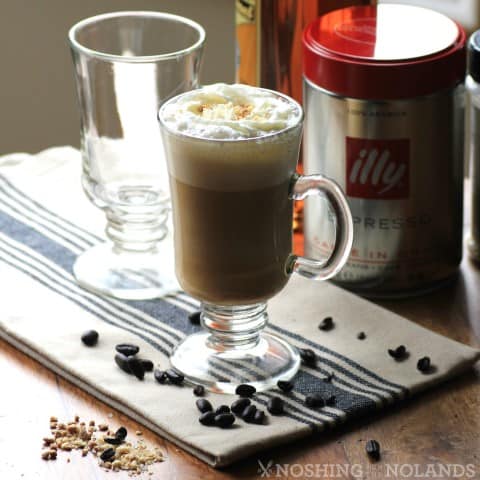 I will be sharing two more posts, with more recipes and fun coffee facts with you over the next two weeks. Come on back to enjoy some more java with us again and again!!