Caramelized Onion and Bacon Dip
It is New Year's Eve today and I wanted to bring you something very special. A gorgeous dip that you can have at the ready when company arrive tonight. One that will get rave reviews!!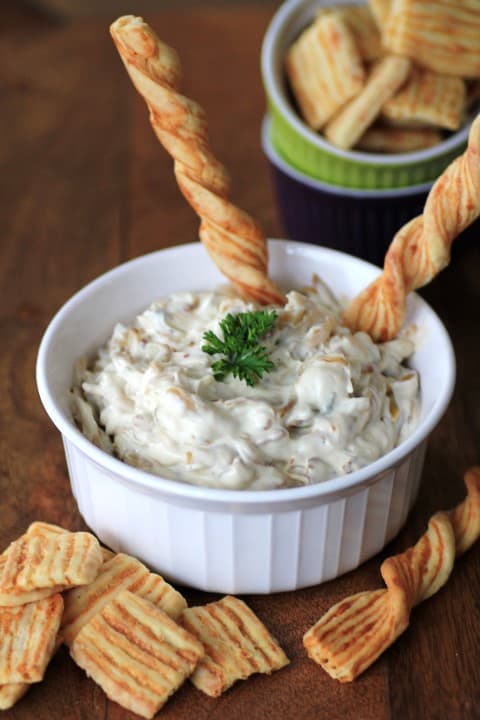 Oh but that is not all, with this amazing dip comes the very best in crackers. Crackers that are fantastic for any occasion but gorgeous enough for a New Year's celebration!!!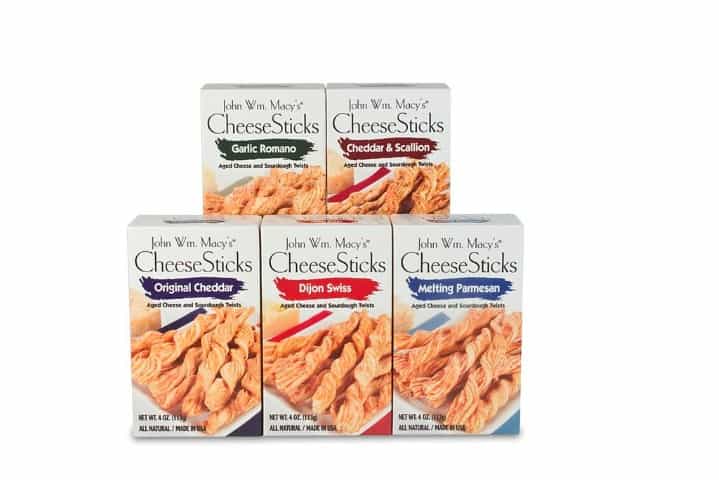 These crackers I have loved, well, since I can remember!! John Macy developed the CheeseSticks while he was running his successful catering business, in 1976. Over the years he sold his CheeseSticks at local country fairs and carnivals to making them in his New York loft to what you see today, an award winning amazing product. His CheeseSticks are all natural, and contain not artificial ingredients, coloring or preservatives.They come in five savory flavors Original Cheddar, Garlic Romano, Melting Parmesan, Cheddar and Scallion and Dijon Swiss.
In addition he now has SweetSticks that come in three varities Madagascar Vanilla, Java Cinnamon and Dutch Chocolate. Great to accompany a hot cup of java, cappuccino, hot chocolate or ice cream.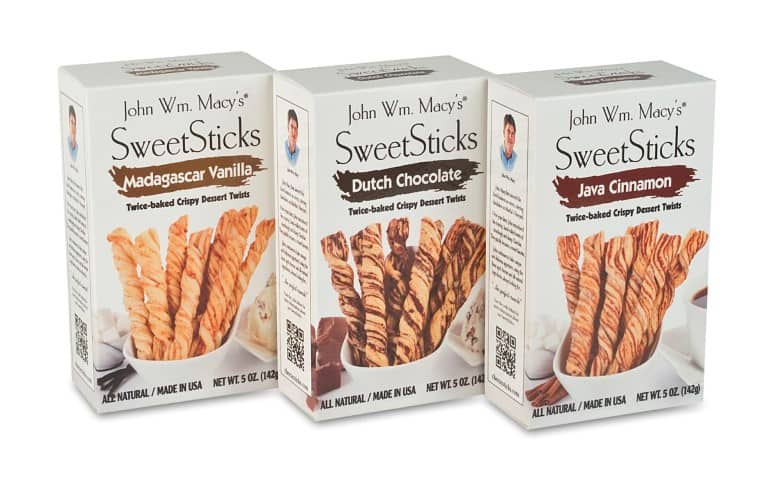 CheeseCrisps were developed when a leading New York City hotel had asked John to develop a new appetizer. His creation, made by adding extra aged cheese and special seasonings to his already successful CheeseSticks recipe and cutting the dough into cracker-shaped pieces. The CheeseCrisps were an instant hit with flavors like Asiago and Cheddar, Smoked Jalapeno, Melting Romano and Sesame Gruyere.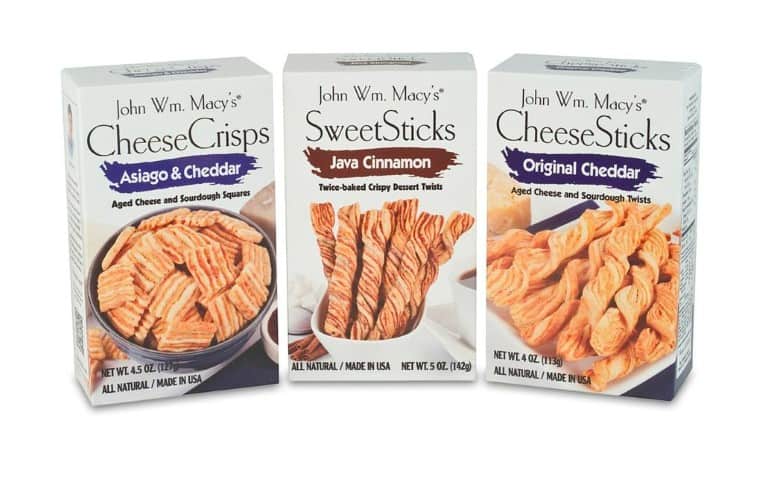 These CheeseSticks and CheeseCrisps go fantastically with this mouth watering dip. A great blend of slowly cooked caramelized onion and crispy bacon bits, all wrapped up in cream cheese, mayo and sour cream. It has just the right holiday flavor with the added sage.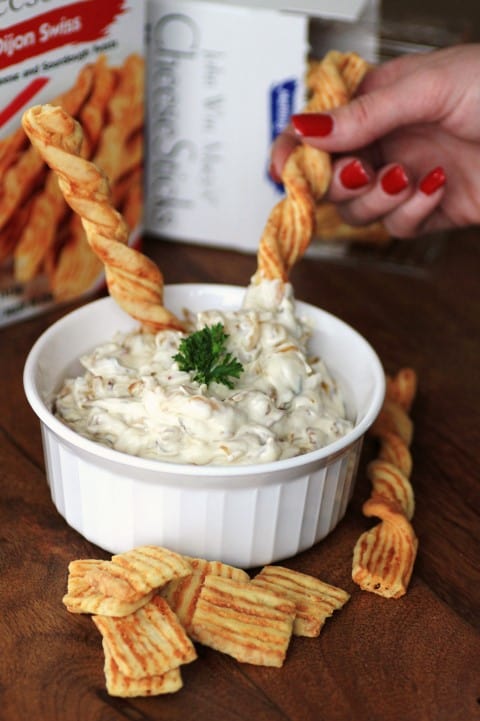 So come, dive right in and celebrate New Year's Eve in style!! I wish you all a safe and Happy New Years!! Enjoy!!!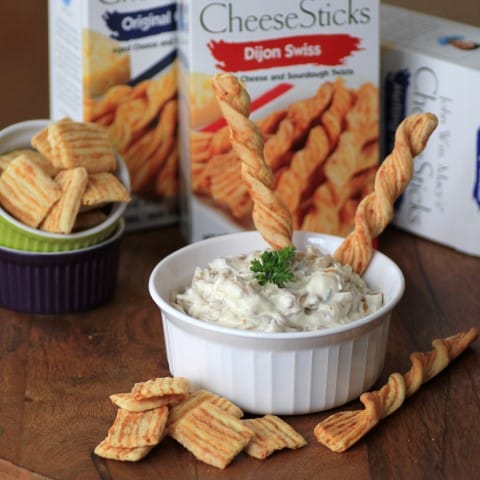 Caramelized Onion and Bacon Dip
Bringing dip to a new level with this caramelized onion and bacon dip!!
Ingredients
1 Tbsp. canola oil
1 large sweet onion or 2 cups
2 tsp. chopped fresh sage
½ tsp. sugar
¾ cup light mayonnaise
¾ cup light sour cream
4 oz. light cream cheese at room temperature
Salt and pepper to taste
¼ lb. bacon, cut into lardons
Instructions
Fry bacon until just crisp in a large fry pan. Remove bacon and wrap in paper towels, set aside. Drain fat from pan but don't rinse. Add the canola oil and heat on medium low, add the onions and sage. Add the sugar and salt and pepper to taste. Cook slowly for about 20 min. stirring often until onions are deep golden brown. Remove from heat to cool.
Meanwhile, in a medium bowl with an electric mixer cream the cream cheese, add the sour cream and mix until well blended, add the mayonnaise. Stir in the cooled onions and bacon. Season with salt and pepper to taste. Refrigerate for at least 2 hours.
Recipe adapted from The Food Network, by Dan Smith and Steve McDonagh