There are a few things that I just love in a salad, fruits, nuts and cheese send me over the edge in loving a great salad. One of the best combinations though is in this Caramelized Pear, Pecan, Gorgonzola Noodle Salad. The combination of sweet, nutty and salty is fabulous in a dish like this. The noodles make it hearty without adding in any calories therefore making it a complete meal.
My family is head over heels loving these wonderful Shirataki Noodles from House Foods. They can't wait until I recipe create again with them or make one of the wonderful dishes I have already made again. The noodles are super easy to work with, all they need is a quick rinse and then a fast 2-3 min. boil. You can then cool them down for a salad like this or toss them in like any other pasta into many dishes, even baked is great!!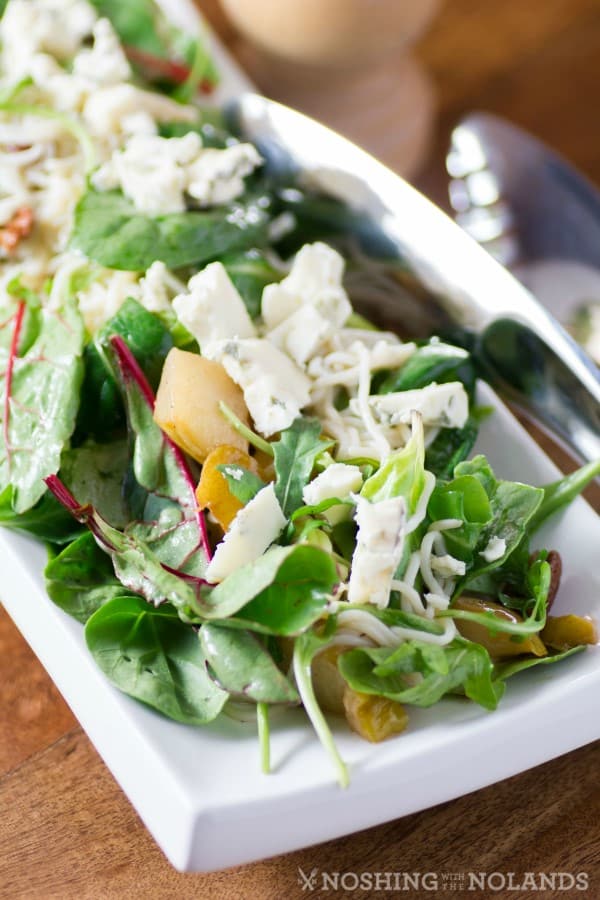 The flavor combination in this salad is divine. The lovely pear chunks are quickly caramelized in butter and a little sugar therefor giving them an unbelievably good taste. They pair gorgeously with the pecans and then are set off by the saltiness of the gorgonzola.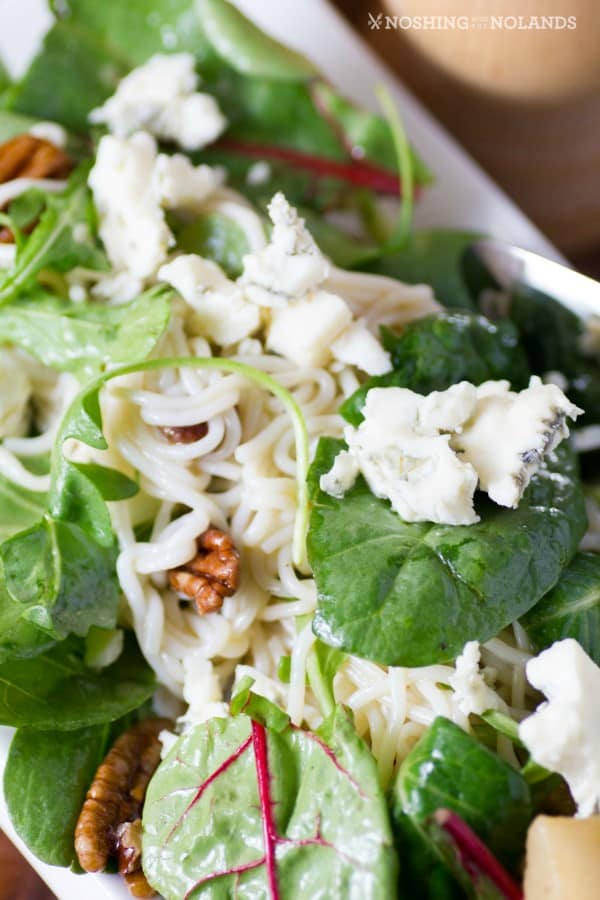 The mixed greens add in a healthy crunch and the noodles sop up the simple dressing and hold the whole dish together.
Tofu Shirataki Noodles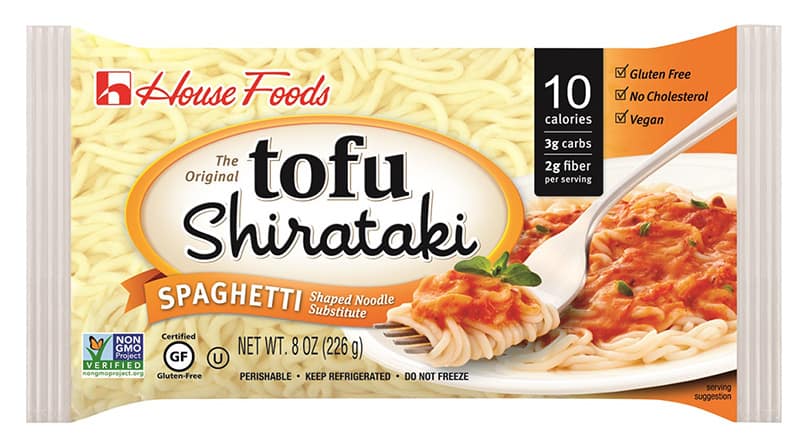 Tofu Shirataki Noodles' texture is fantastic and they are super easy to use. They are gluten free, have no cholesterol, are vegan and super low in calories (10 per serving). This makes this Caramelized Pear, Pecan, Gorgonzola Noodle Salad a winner of dish for summer or anytime!! I find the noodles in the fresh produce section where other tofu is found.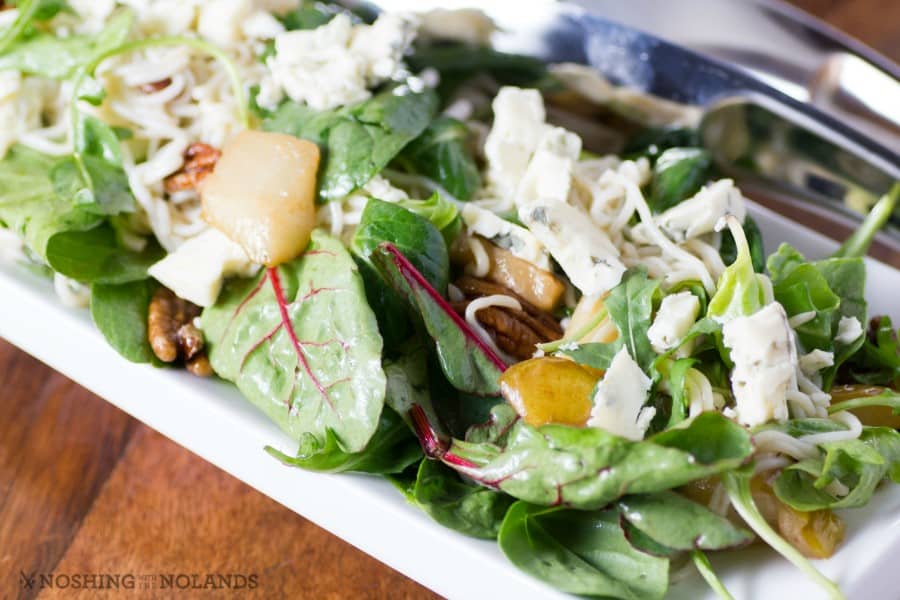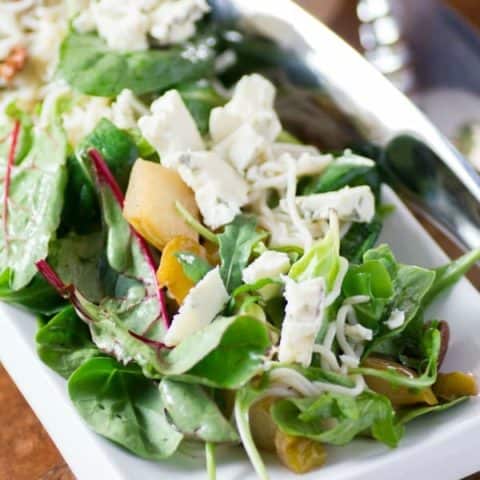 Caramelized Pear, Pecan, Gorgonzola Noodle Salad
Yield: 4 servings
Prep Time: 20 minutes
Cook Time: 7 minutes
Total Time: 27 minutes
Caramelized Pear, Pecan, Gorgonzola Noodle Salad has the perfect balance of sweet and savory for a main course meal.
Ingredients
Vinaigrette
1/3 cup olive oil
3 Tbsp. apple cider vinegar
1 tsp. Dijon mustard
Salt and pepper to taste
Caramelized Pears
1 1/2 Tbsp. butter
2 firm ripe pears, cut into chunks
1 tsp. sugar
Salad
4 cups fresh mixed greens
1/2 cup whole pecans, toasted
1/3 cup crumbled Gorgonzola cheese
2 packages of Tofu Shirataki noodles, drained, rinsed and boiled for 2 min. then cooled
Instructions
In a jar, shake together the vinaigrette ingredients. Set aside or refrigerate.
For the pears, melt the butter in a medium saute pan and add the sugar, stir in the pears and cook for about 6-7 min. or until the pears are tender and slightly browned. Set aside to cool.
In a large bowl add the noodles and some of the vinaigrette, toss to coat. Add in the greens, pecans, cooled pears and toss. Plate topped with the gorgonzola and more dressing if you like. You will have leftover dressing for another salad.