Carrot Curry Soup
I love a fast soup for weekday nights in the winter. Something that doesn't have to simmer for hours to develop an amazing taste. With a quick stop at the grocery store you can have this soup whipped up in no time. For weekday meals I use already prepared garlic, ginger, lemongrass, etc. It saves you so much prep time and you will always have it ready in your fridge. Gourmet Gardens has a great line of products for this.
Make extra and throw it in the freezer for a quick lunch or dinner. I love doing that with a soup. Even put them in individual containers and you have lunch for your children. Way better than a canned product!!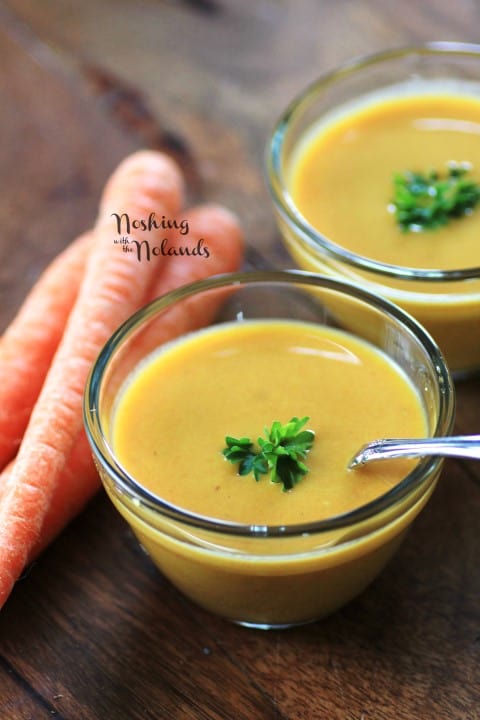 Served rustic or elegant, this soup will take you a long way!!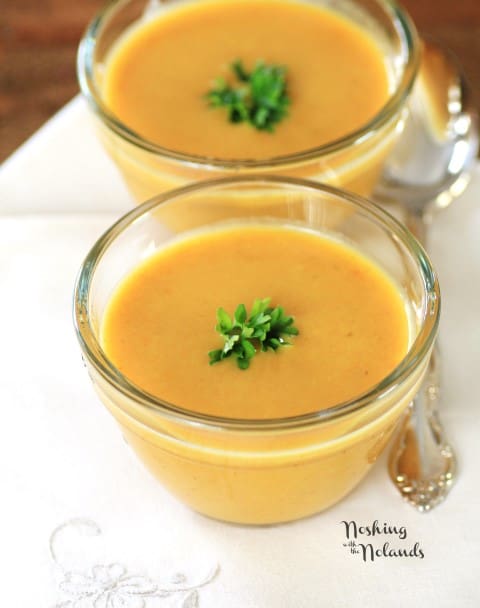 Carrot Curry Soup
A quick soup that is full of amazing flavor!!
Ingredients
4 cloves garlic or equivalent garlic paste
½ large red onion, diced
1 Tbsp. coconut oil
½ Tbsp. curry powder
1 tsp. lemongrass paste
2 Tbsp. ginger paste
1 tsp. cumin
Salt to taste
1 Tbsp. butter or coconut oil
3 cups carrots, chopped
1 stalk celery, chopped
1100 ml. chicken or vegetable stock
⅓ cup 2% evaporated milk or coconut milk
Instructions
Saute onion and garlic in 1 Tbsp. coconut oil until translucent. Add curry, lemongrass paste, ginger, cumin and salt and stir cooking for 1 min. Add 1 Tbsp. butter, add the carrots and celery, saute for 3 min. Add chicken/vegetable stock, simmer for 30 min. until carrots are tender. Puree with an immersion blender. Add evaporated milk and correct seasoning.