Cassis Bistro #BastilleDay
Ken and I were dining just the other night at Cassis Bistro #BastilleDay. But before I start to write about the amazing meal we had, I want to take a moment to acknowledge the tragedy that occured in Nice, France on this day. My heart goes out to the victims, families and people of France as yet another horror story was unfolding while people where out celebrating this holiday. Tragedies like this one make me want to savour lifes moments even more and what better way than to enjoy magnificent food and wine with loved ones. We need to embrace life to the fullest.
In saying that, going to Cassis Bistro celebrates true French cuisine like nothing else this side of the ocean. To celebrate this holiday we did it in true French style enjoying both rabbit and duck and sharing each other dishes.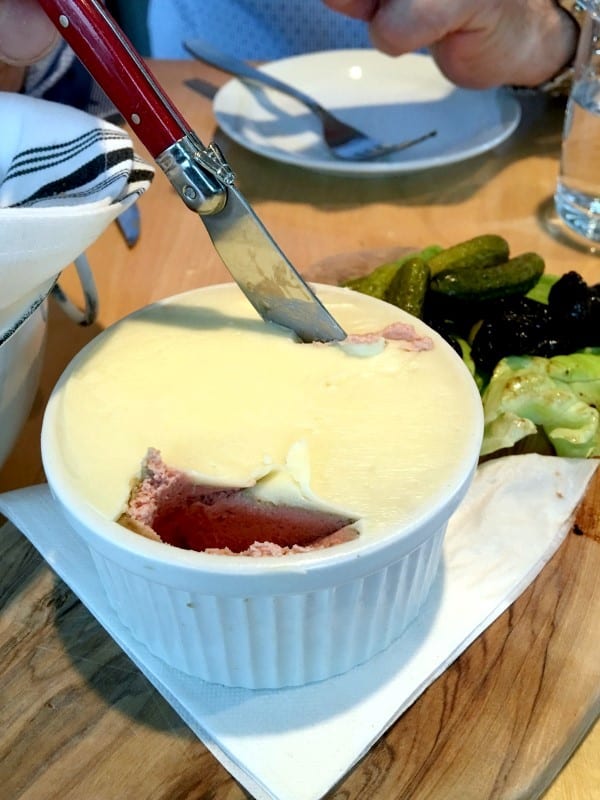 To start off our meal we had the Chicken Liver Mousse, which was part of their daily charcuterie. This was absolutely the best chicken liver I have ever had, creamy, light and so flavourful. Ken is not a fan of pate but could not stop eating this. It was amazing with the little cornichons and dried olives. It was also served with crispy homemade, very thinly sliced, baguette and fresh baguette.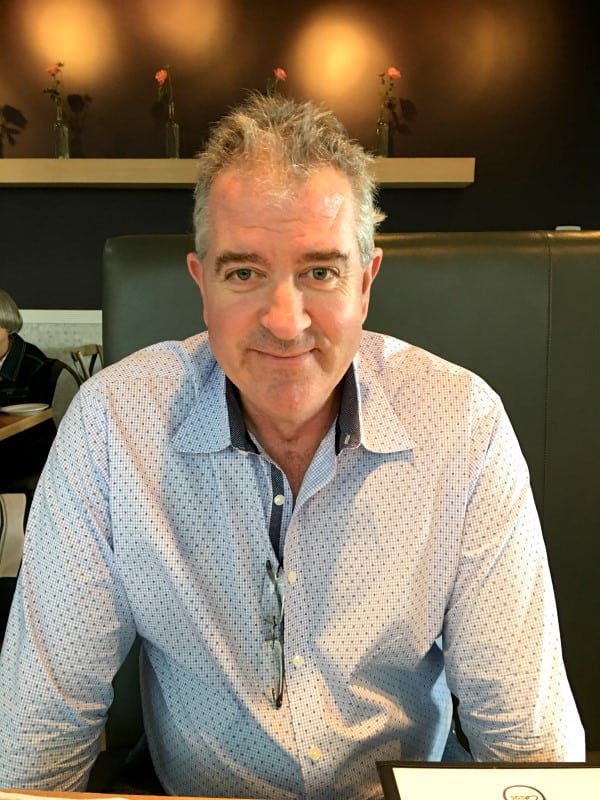 Here is my wonderful dining partner for the evening, Ken. He has raved about this restaurant and meal ever since we got home and can't wait to return. He adores French cuisine.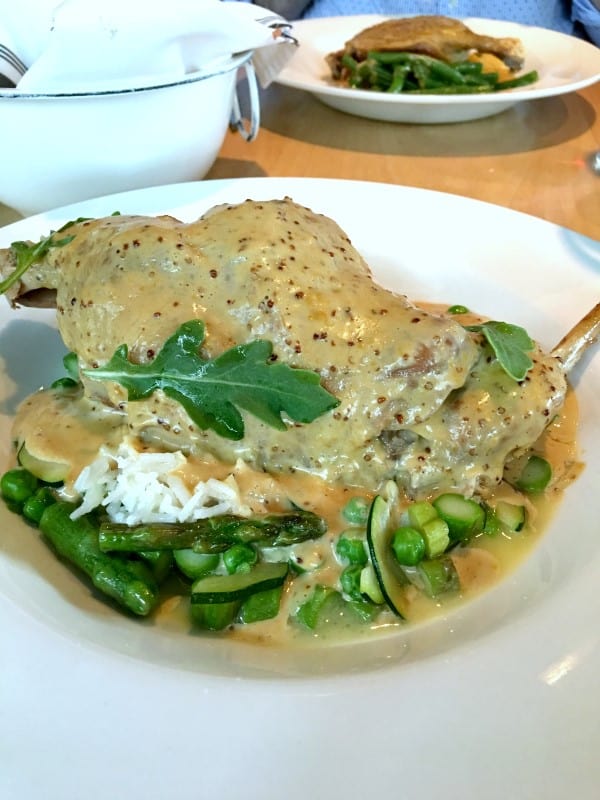 The Plat du jour was rabbit or lapin in French. I have never had rabbit before and was a bit hesitant to try. Ken jumped at the option and enjoy every morsel. I tried some and was amazed how delightful it was. Slowly roasting the rabbit made it so tender and juicy. The grainy mustard sauce or mustard jus was amazing as that is what I had on my entree too!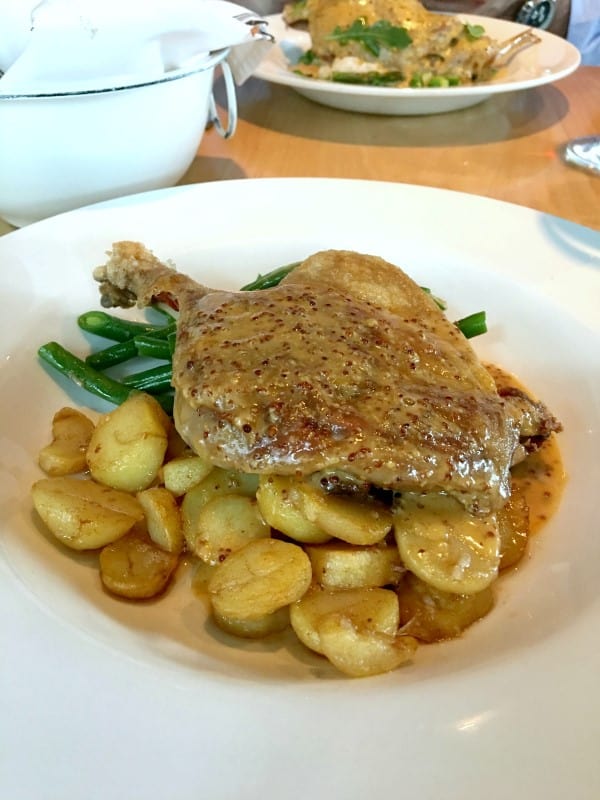 I had the Duck Confit which was accompanied by small sliced fingerling potatoes and perfectly sauteed green beans. The duck was not only perfectly crispy but fall off the bone tender. The best duck confit I have ever had, truly amazing.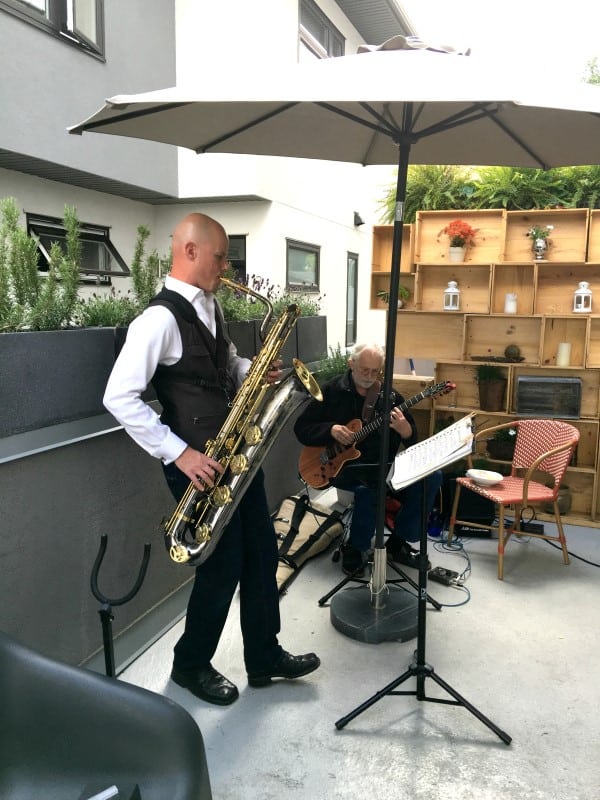 While we enjoyed dinner there was live music on their new patio, adding to the festivites. The night was pleasant too as we have had so much rain lately.
For dessert this is Cassis' rendition of a strawberry shortcake. A delicate gorgeous summer treat that Ken and I shared. It is perfectly sliced and has an amazing meringue topping.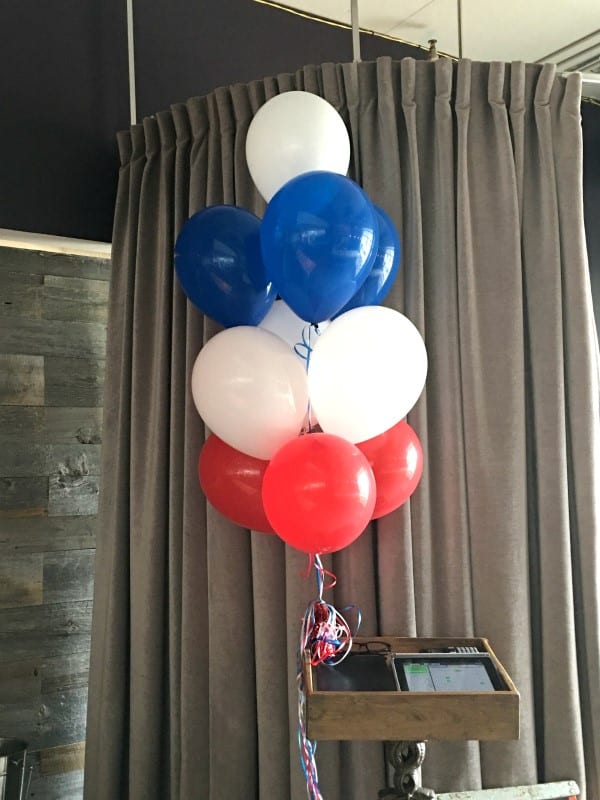 Decorating the restaurant in the colours of France, red, white and blue was adding to the already fun atmosphere that is enjoyed at Cassis. Projecting a movie on the wall of the restuarant also adds to its' panache. The atmosphere is perfect for setting a fun French mood.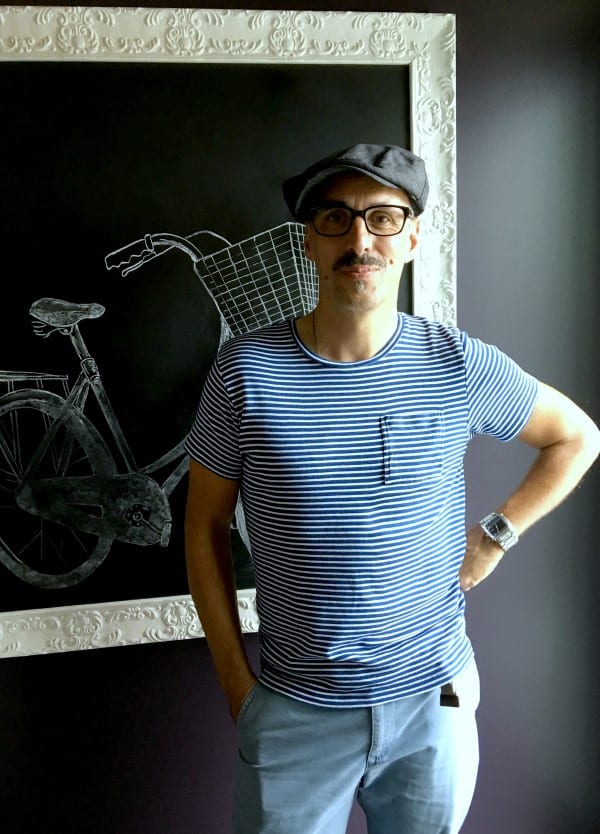 Here is our lovely host for the evening, owner/operator Gilles Brassart who was born near Aix-en-Provence in the south of France. To learn more about Gille and this tasteful French bistro visit their website. Also, we recently did a review for Cassis Bisto's 5th Anniversary. Coming in person is best to savour the flavours of Southern France at its' finest. To keep in touch and find out what is always happening on Cassis following along on Facebook and Twitter.