Cassis Bistro's 5th Anniversary
Being invited to Cassis Bistro's 5th Anniversary this past week was a thrill for me. I have enjoyed many great meals at this wonderful dining spot. Cassis Bistro is like a true French bistro and is the only one in all of western Canada.
Restaurant owners, Gilles and Andrea Brassart and Executive Chef Dominique Moussu have created a bistro with fine French cuisine set in a casual and lively atmosphere. Their food is nothing that I have experienced but in France itself. Located at the base of the Casel condo development on 17th Ave. and 24th St. SW in Calgary, this little restaurant will make you feel like you have been whisked away to the south of France.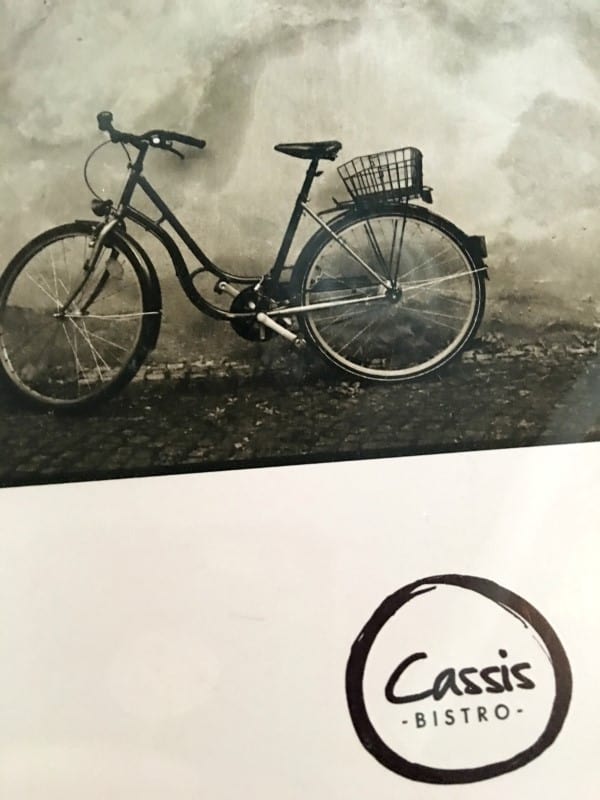 Their menu focuses on simple, fresh flavors celebrating the cuisine of southern France where Gilles is from. The concept is simple, deliver fine quality food for reasonable prices and you will be successful. Cassis Bistro has nailed this.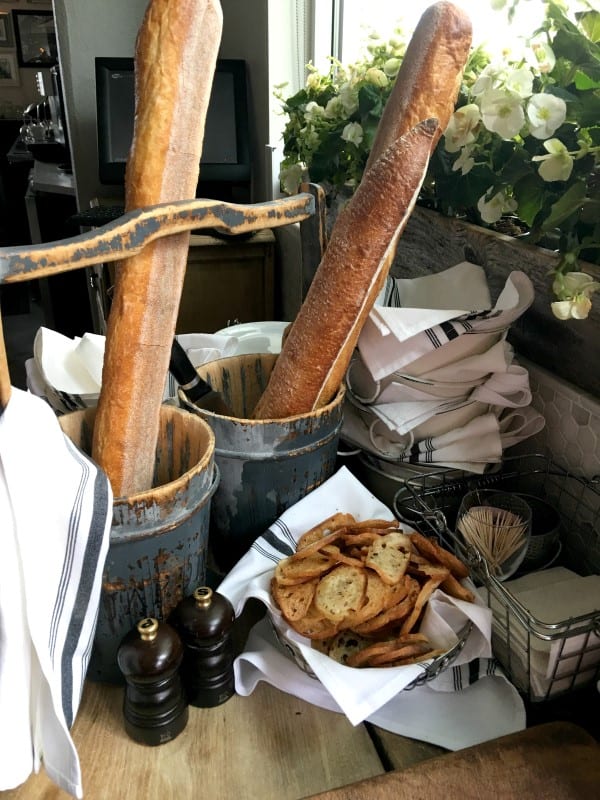 The atmosphere of the bistro is charming, there is always a french movie playing silently on one wall as French music fills your soul. Freshly baked goods are always at hand and served to you by a very pleasant staff. The service is always top notch!!
New Patio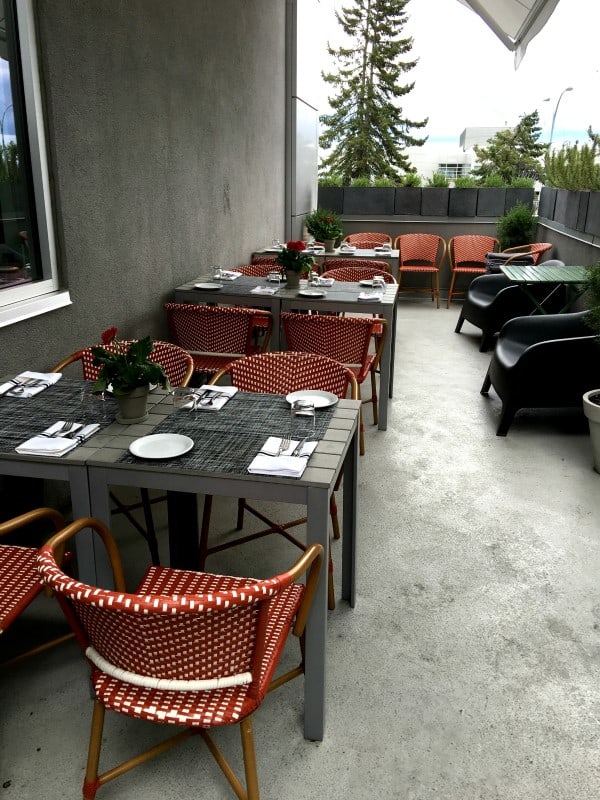 Expanding on their already wonderul success, they have opened up a small patio with the same charm as the interior.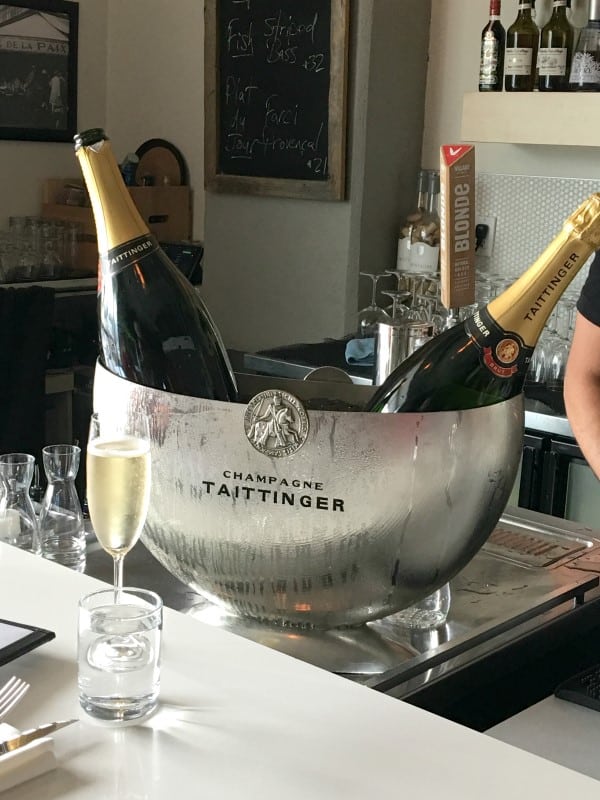 Celebrating the night is never complete unless you have champagne. There were these huge bottles of Taittinger Champagne to enjoy. Cheers to Cassis Bistro and their grand success!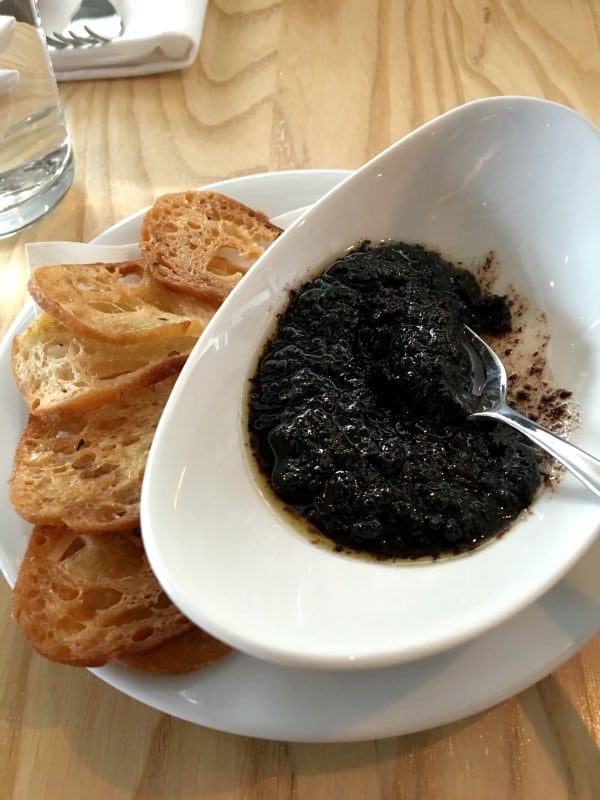 I have tried their Bouchées before, which are small starters with great prices. This heavenly, salty black olive tapenade with crispy garlic croutons is only $5 on their menu and a perfect way to get the taste buds awake for what is to come.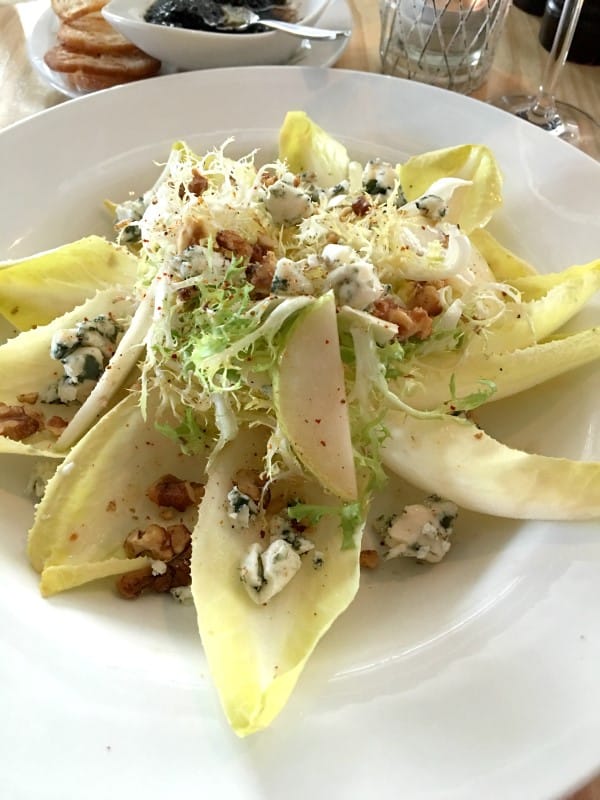 Choosing from the Pour Commencer or 1st course menu, I selected this stunning Salade d'endive consisting of frisee, Roquefort, toasted walnuts, pear, chives, and a vinaigrette. It is traditional and utterly fantastic! Dressing up the frisee with a little butter drenched bread crumb was amazing!!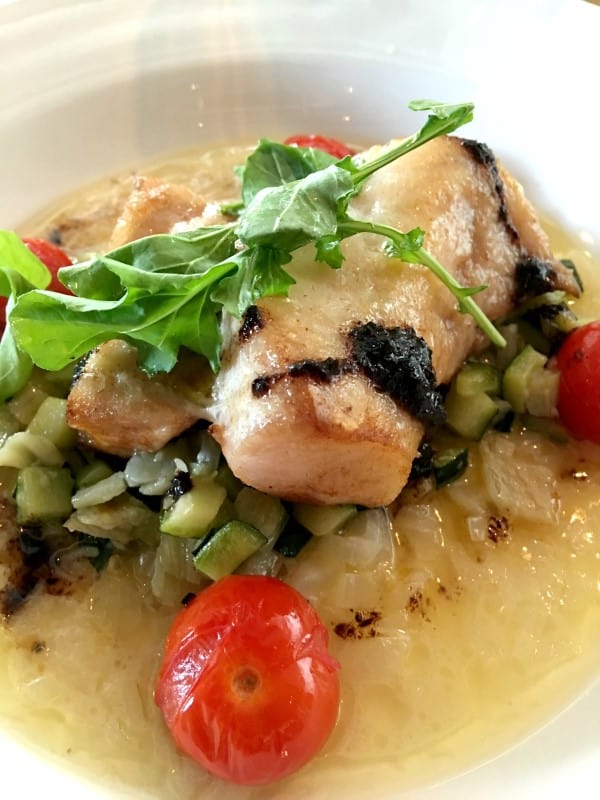 Selecting from the Plat Principal was not an easy task because so much was sounding amazing. All things considered, I chose the Snapper fillet with fennel, zucchini, tomato confit, olive tapenade and sauce escabeche. So fresh was the fish, so gorgeous were the vegetables, I loved every bite.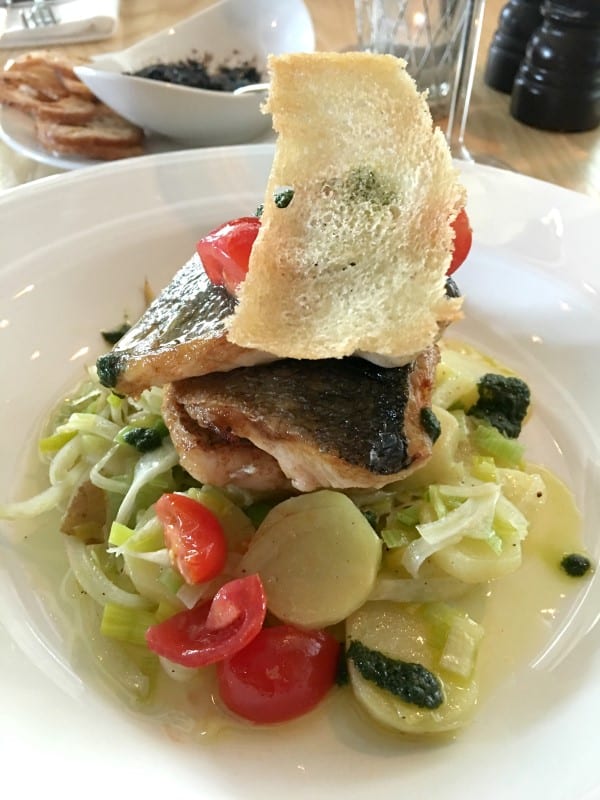 I had the pleasure of dining with our daughter, Amber this night at Cassis Bistro. She was saving herself for the entree and enjoyed every bite of this magnificently created Poisson du jour or fish of the day. Serving up this Mediterranean Striped Bass with crispy skin made Amber fall in love with this dish. Fingerling potatoes accompanied the perfectly cooked fish.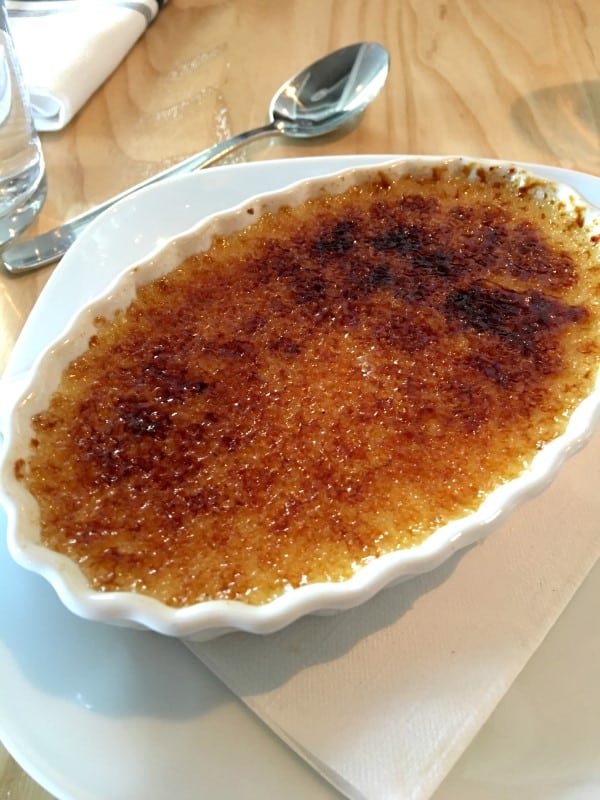 Finally for our last divine bites we chose to share a very traditional creme brulee. Amber had one of these every night when we were in France last year, her ultimate favorite.
Come and see this captivating video of Cassis and follow along on Facebook and Twitter too! By all means come and dine and experience the fine cuisine of Southern France yourself at Cassis Bistro!! Parking is conveniently located underground.