This inspiration for a gluten free vegetarian pizza came from a friend of mine Miranda. I was also influenced to try this by my other friend Sonia both raving how fantastic it was and they were right!!!! Ken was head over heels for this pizza too!! I made it on my stoneware but it could easily be done on a baking sheet. You have to try this one to believe how good it is. So healthy but so delicious. The original recipe was found on Healthy Damy so have a look over there also. We try to do at least one vegetarian meal a week!! Enjoy!
2 cups grated cauliflower, using a hand held grater or chopped finely in the food processor
2 egg whites
1 cup low fat mozzarella cheese, grated
1 tsp. oregano
2 tsp. fresh parsley, chopped
1 Tbsp. Frank's red hot sauce
4 large mushrooms thinly sliced, sauteed until browned
1/3 cup fresh baby spinach leaves
1/4 cup basil tomato sauce or enough to cover bottom of crust leaving a border around the outside
1/3 cup light feta, crumbled
1/3 low fat mozzarella, grated
Preheat oven to 450F. Cook cauliflower in the microwave for 8 min. without water and watching towards the end not to burn. Meanwhile whisk egg whites, mozzarella, oregano, parsley and hot sauce together. Add cauliflower cooling slightly. At this point you can add the mixture into a food processor and finely grind but I omitted this step. Press mixture into a 9″ round stoneware pan or shape into a circle on a baking sheet. Bake for 12-14 min. until lightly brown. Spread on tomato sauce and then top with mushrooms, spinach, feta and mozzeralla, continue to bake 3-4 min. watching carefully not to burn. Place under the broiler to finish. Slice into wedges and serve.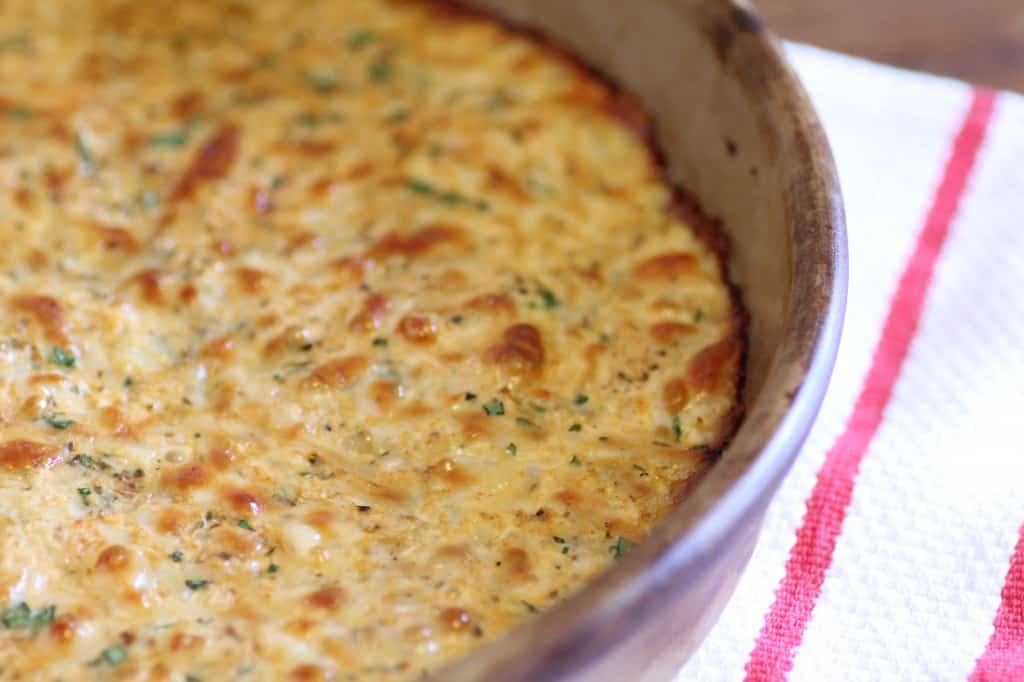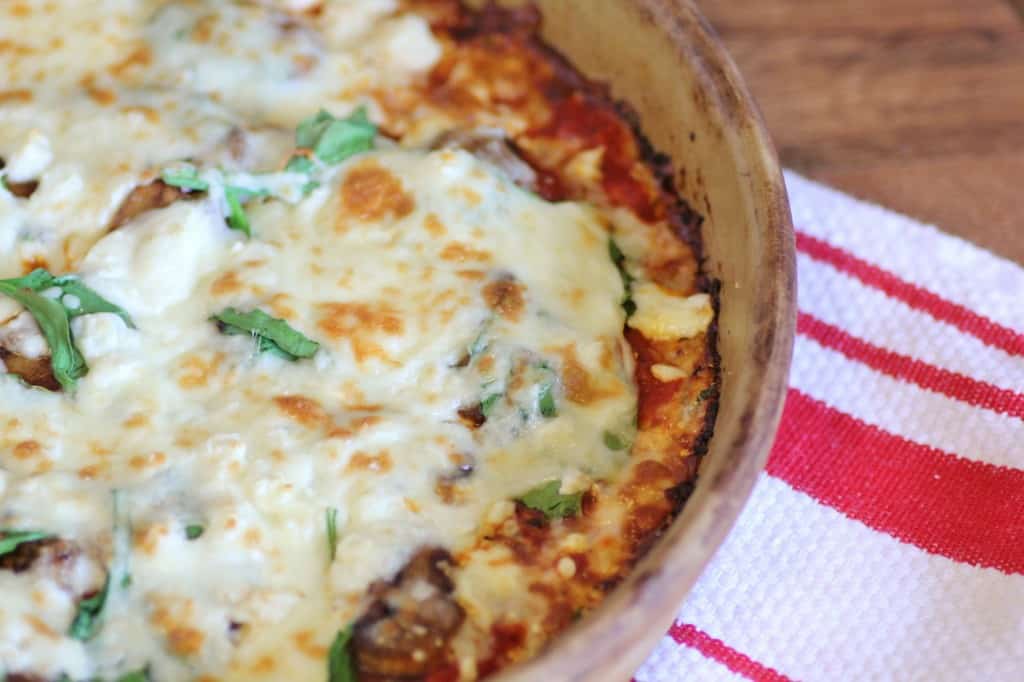 Recipe adapted from Healthy Damy