Celebrating BC Blueberries
Celebrating BC Blueberries – I was invited to Model Milk, here in Calgary to help celebrate the wonderful BC blueberry. It was a great night of food, drinks and a little information about the star of the show THE BLUEBERRY!!!
I think most of us know how wonderful the blueberry is for you but maybe not how versatile of a berry it is to cook with. Look at the menu that was created for us. Unbelievably good!!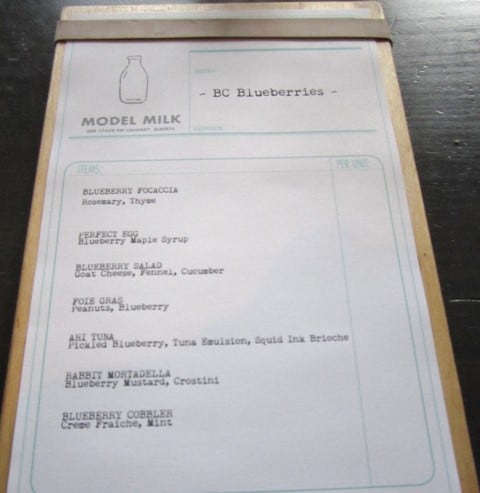 We started off with some wonderful blueberry focaccia, oh I could go for a slice of that right now!!
FACTOID: Research suggests that eating blueberries can improve insulin response, resulting in lower blood glucose levels and reduced abdominal fat. Blueberries measure up!!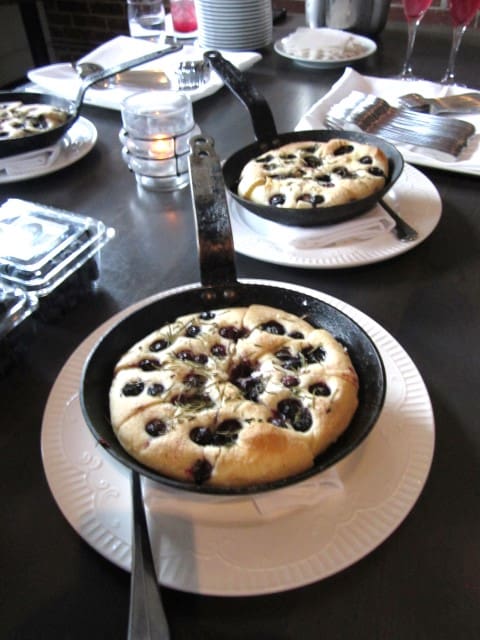 Next up was the Ahi Tuna, with a pickled blueberry, who knew!! Delish!!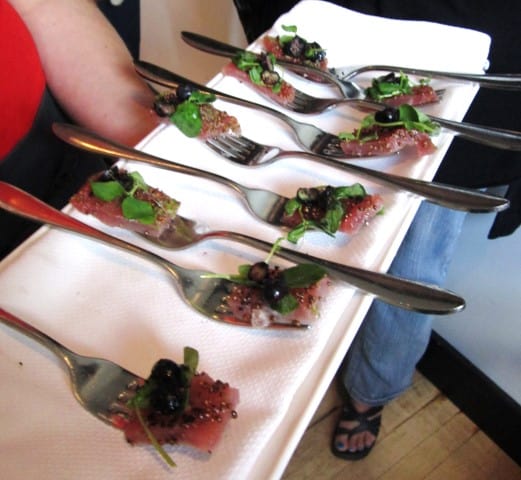 This next dish totally blew me away. A perfectly cooked egg yolk awaits in these shells. One that has been cooked to 70F. Then creme fraiche has been lovingly ladled in followed by a blueberry maple syrup. Heavenly!!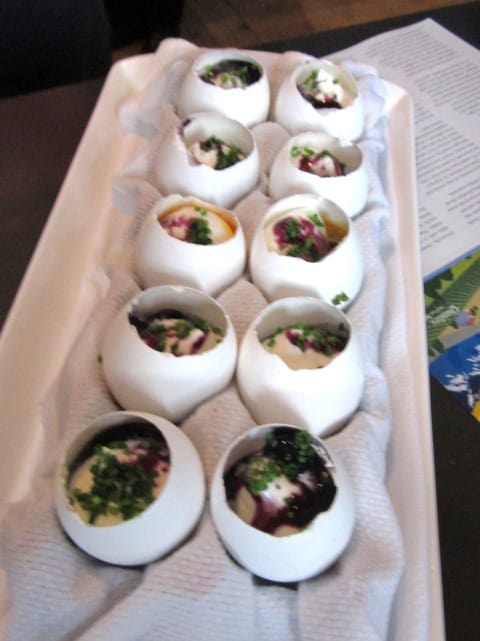 Look at that yummy, runny, rich egg yolk!!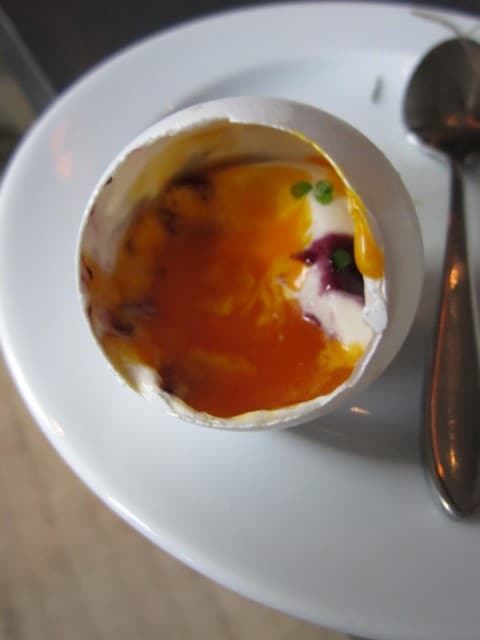 Delightfully rich smooth foie gras atop a cracker pairs beautifully with a little blueberry on top!!
FACTOID: A recent study indicates that some types of age related memory loss might not just be prevented but actually reversed by consuming blueberries. Remember this!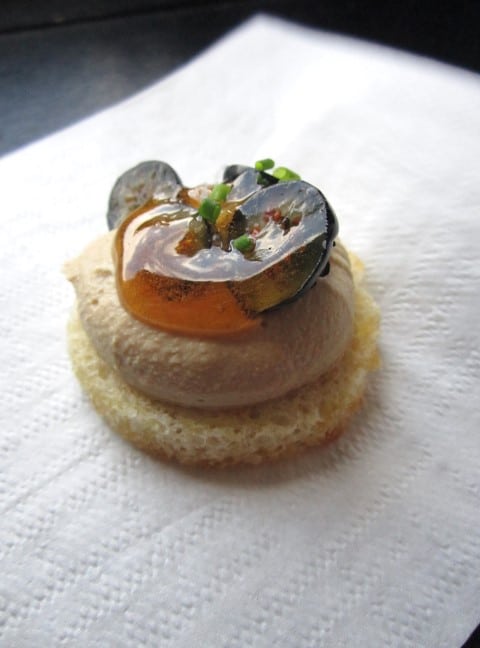 There were a few different cocktails circulating while we were there, but this one was my favorite!! A Blueberry Whiskey Sour, yummy!!
FACTOID: Studies have shown a link between consuming a blueberry beverage and lower blood pressure. So drink up!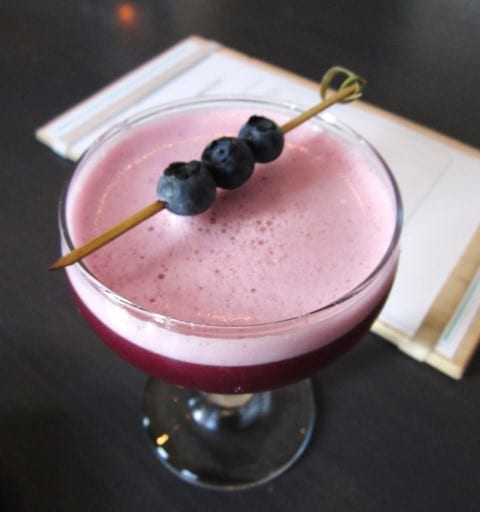 Rabbit Mortadella, wow that is unique and with a blueberry mustard amazing!! I had a few of these!!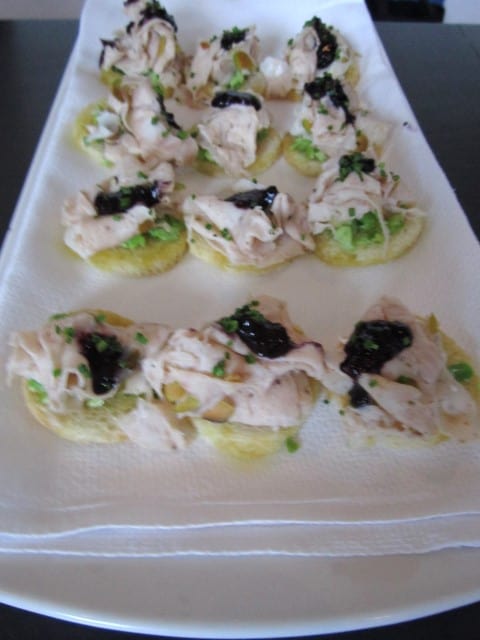 Nothing beats a delicious salad for me, hardly go a day without one. I loved the simplicity of this salad. Not tons of ingredients. The blueberry and crunchy cucumber went so nicely together. Then punched up with goat cheese and fennel. A real winner!!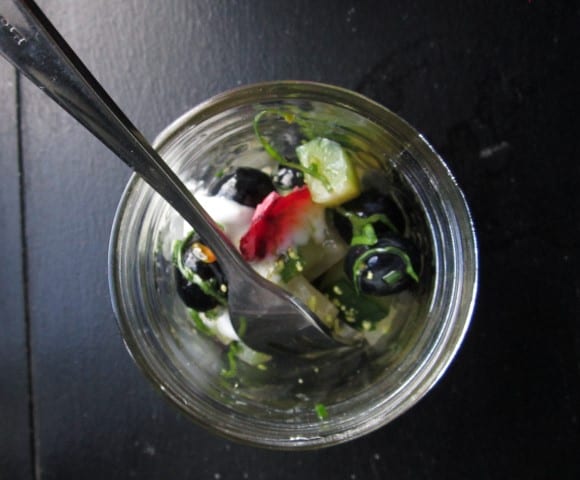 This is probably what you think of when you want to cook with blueberry, a dessert. This blueberry cobbler was fabulous with creme fraiche and mint!!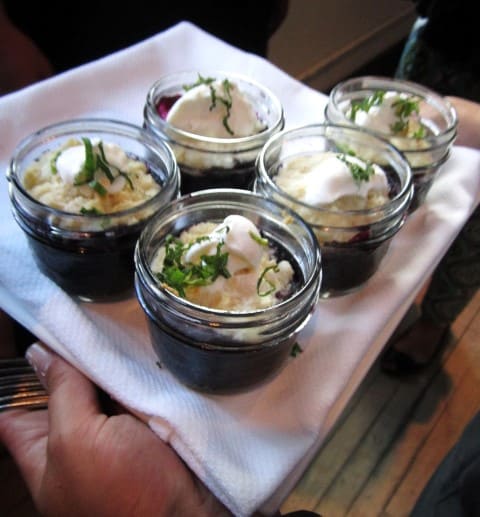 Any which way you serve them they are nature's candy and we almost always have them in our fridge. We all love them. I usually just grab a handful and down them. YUM!!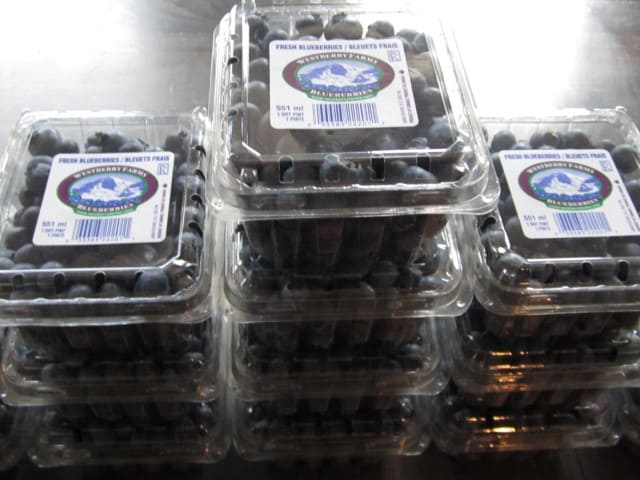 Go and grab yourself some beautiful BC blueberries today!!