Chai Chocolate Chip Cookies
The theme this month is Wake Up From Winter with Coffee and Tea. I like both beverages but I can't tolerate caffeine, does crazy things to me and I am already a little nutty. So I stick with non caffeinated products but I do like a bit of chocolate in my life I have to admit!!
I was given these wonderful spices for as a gift from my girlfriend Rina for baking. Unique spices, like spiced vanilla sugar, granulated orange peel and Chai Spice Baking Blend. Well, I cracked that Chai open and was so in love with the aroma!! I know how popular Chai tea is but I haven't had one as they are always caffeinated. It would be a great spice to add to chocolate chip cookies. So off I went to make them!!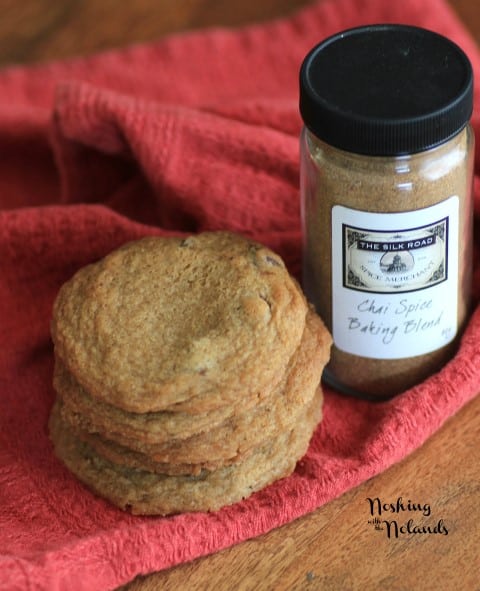 I love chocolate chip cookies and I just upped them with that delicious chai spice.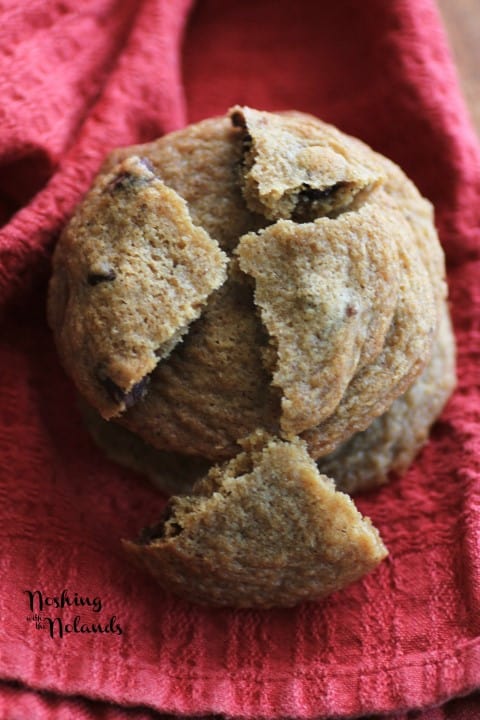 Crispy edges and soft centers make these cookies a delight!!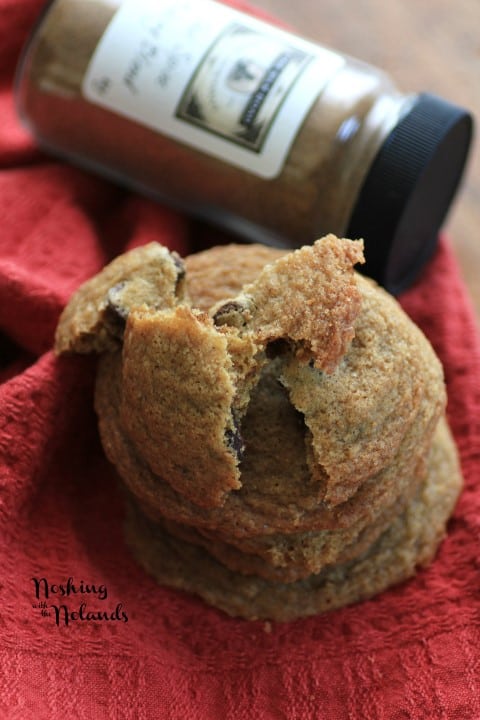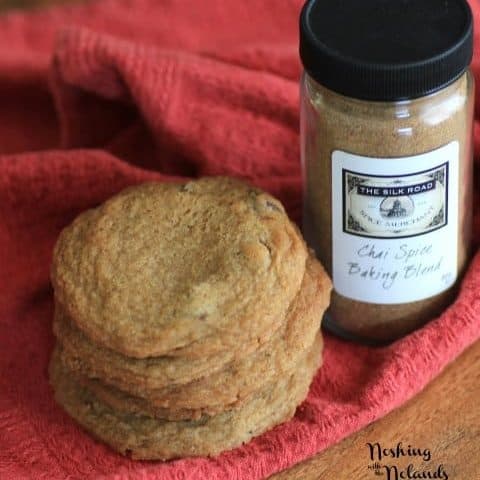 Chai Chocolate Chip Cookies for Creative Cookie Exchange
Yield: 48
Prep Time: 10 minutes
Cook Time: 12 minutes
Total Time: 22 minutes
A lovely combination of chai spices and chocolate, make up this unique cookie!
Ingredients
1 cup softened butter
1 cup packed brown sugar
1/2 cup granulated sugar
2 eggs
1 tsp. vanilla
2 cups flour
1 tsp. baking soda
1/2 tsp. salt
1 Tbsp. Chai spice
1 cup chocolate chips
Instructions
Preheat oven to 375F. In a large bowl, cream the butter and sugars together until fluffy. Beat in eggs and vanilla. In a medium bowl, whisk together flour, baking soda, Chai spice and salt. Gradually blend into creamed mixture. Stir in chocolate chips. Drop from a small spoon onto an ungreased cookie sheet or use parchment paper or Silpat liners. Bake 10-12 min. until golden brown.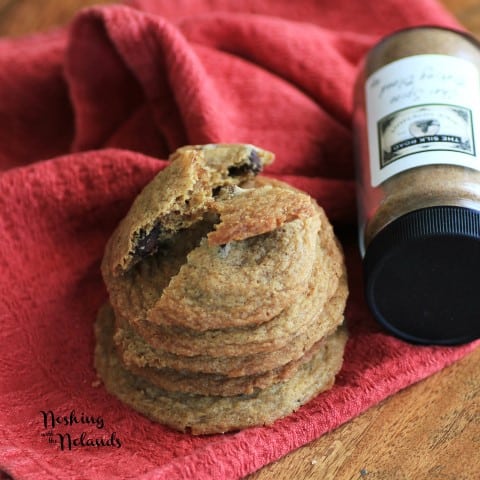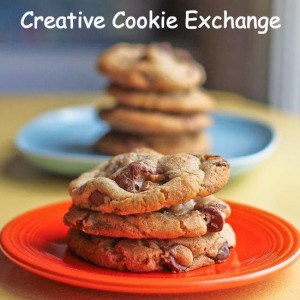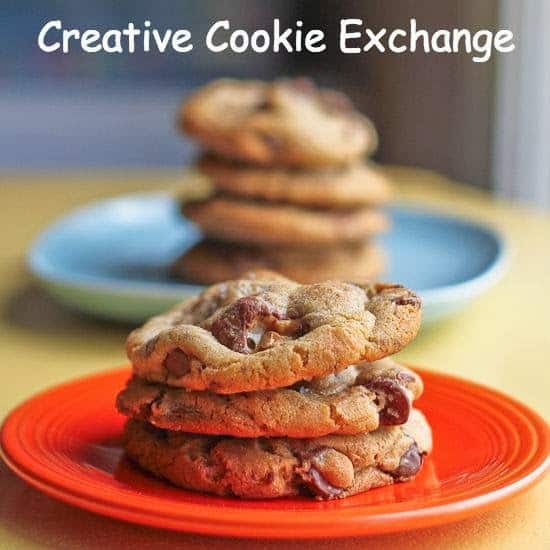 The theme this month is Wake from Winter with Coffee and Tea–because unlike last month, now our Spring Fever has some basis in reality! Creative Cookie Exchange has decided to stop using the linky. What this means is that the only way to join in the fun is to become a host. Just contact Laura at thespicedlife AT gmail DOT com and she will get you added to our Facebook group, where we discuss our cookies and share links.
You can also just use us as a great resource for cookie recipes–be sure to check out our Facebook page, our Pinterest Board, and our monthly posts. You will be able to find them the first Tuesday after the 15th of each month! Also, if you are looking for inspiration to get in the kitchen and start baking, check out what all of the hosting bloggers have made:
Matcha Green Tea Cream Filled Sugar Cookies from NinjaBaking.com