Champagne Shrimp and Angel Hair Pasta
Happy New Year everyone!!! Today's post is not my recipe. This Champagne Shrimp and Angel Hair Pasta were sent to me by The Shrimp Council. I thought it is a great recipe though as it uses 2 cups of champagne, something you might have leftover from last night's festivities and flat champagne isn't the best for drinking that is for sure but would be excellent in this recipe. So here is a way to use that up!!! Enjoy!!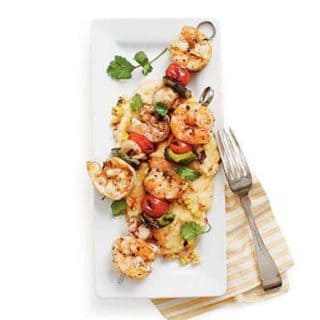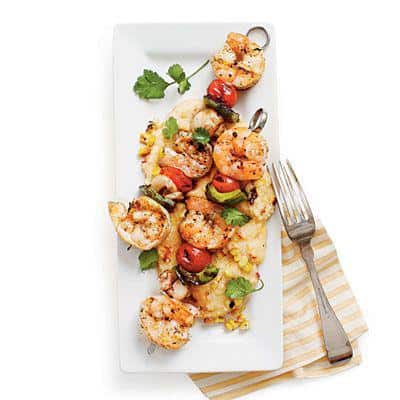 Champagne Shrimp and Angel Hair
Yield: 4 Servings
Prep Time: 10 minutes
Cook Time: 25 minutes
Total Time: 35 minutes
A great dish to use up that leftover champagne.
Ingredients
1 lb of shrimp, peeled and deveined
8 oz of angel hair pasta
2 cups of your choice of Champagne
1 cup of fresh mushrooms, sliced
1 cup of heavy cream
3 tablespoons of fresh parsley, chopped
2 tablespoons of minced shallots
2 tablespoons of extra virgin olive oil
¼ teaspoon of salt
Instructions
Cook the pasta as directed, drain afterward, and coat with a Tbsp. of olive oil.
While the pasta is cooking, heat the other Tbsp. of olive oil over medium heat in a large skillet.
Cook the mushrooms in the olive oil until tender, then remove and set aside.
Combine the shrimp, Champagne, and salt in the pan and cook over high heat. When the liquid starts to boil remove the shrimp and add the shallots.
Boil for 8 min. until reduced to about half a cup. Stir in 3/4 of the cream and boil for an additional 2 min.
Add the shrimp and the mushrooms to the sauce, heat through.
Toss the hot, cooked pasta with the remaining 1/4 cup of cream and the freshly chopped parsley.
Spoon the shrimp with sauce over the pasta and serve.
Nutrition Information:
Yield: 4
Serving Size: 1
Amount Per Serving:
Calories: 582
Total Fat: 31g
Saturated Fat: 15g
Trans Fat: 1g
Unsaturated Fat: 13g
Cholesterol: 307mg
Sodium: 1233mg
Carbohydrates: 26g
Fiber: 2g
Sugar: 5g
Protein: 32g
Recipe calculation was provided by Nutritionix and is estimation only. If you need nutritional calculations for medical reasons, please use a source that you trust.
Sorry, I don't have a picture of this recipe for you but I have added a few other pictures of shrimp dishes for you to enjoy from The Shrimp Council's Facebook page. Check out the recipes over there.
Grilled Shrimp and Smoky Grilled-Corn Grits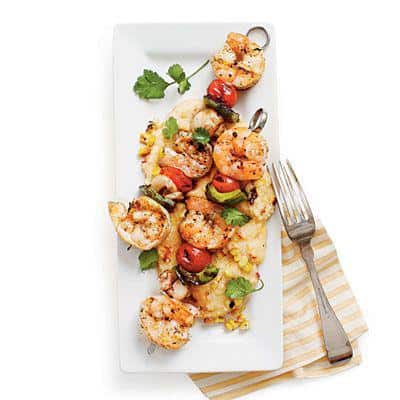 Shrimp, Grilled with Corn and Tomato Salad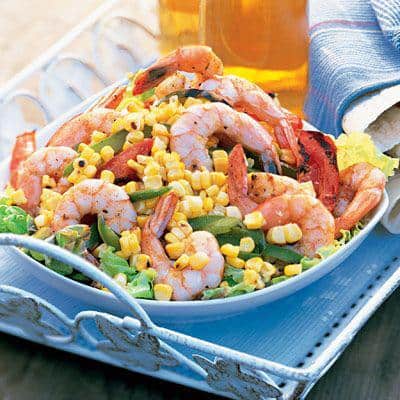 Grilled Shrimp and Summer Squash